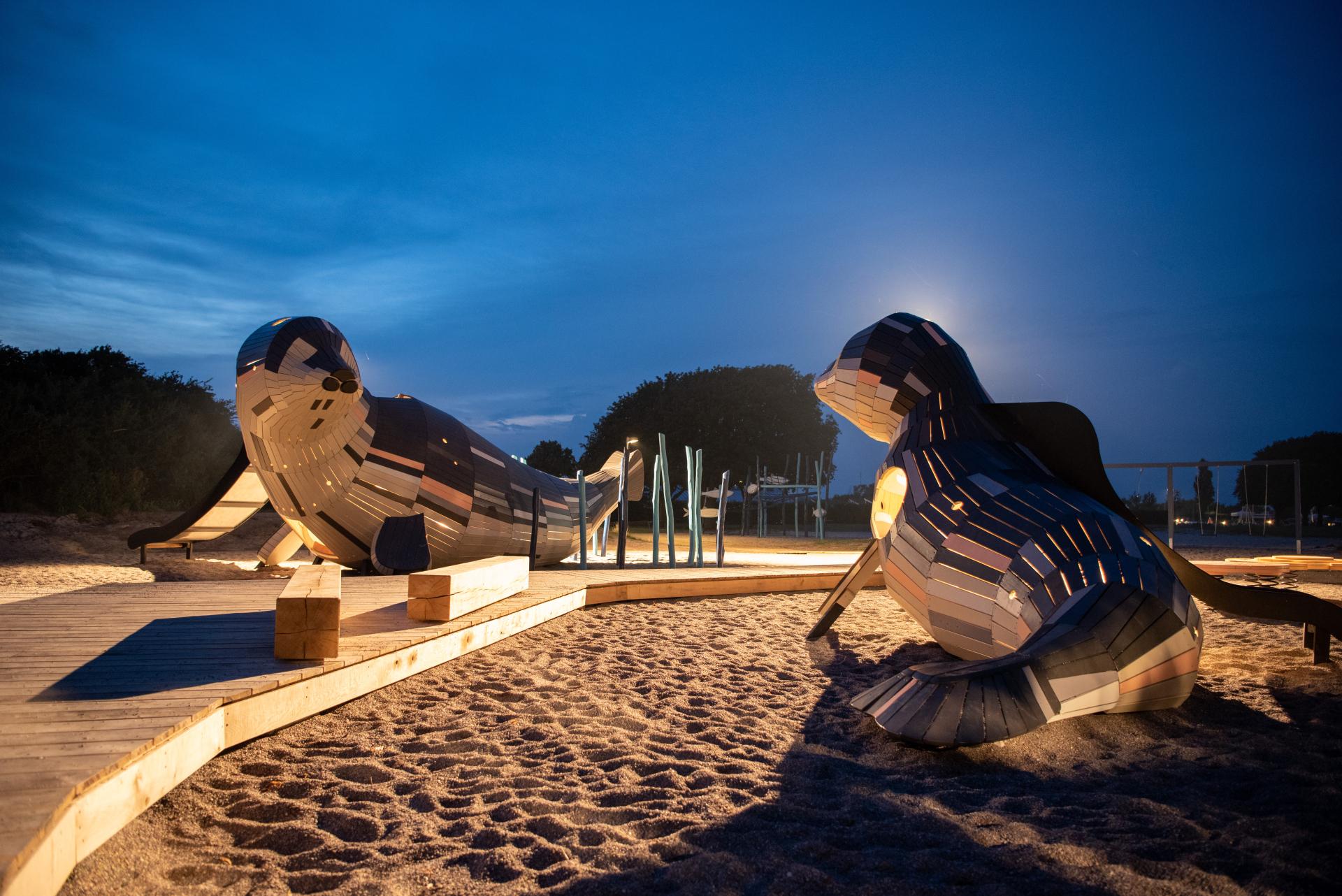 Discover the magic of play - at any time of day! 💡
Here in the Northern hemisphere, we're well into the autumn season and the days are getting notably shorter - a phenomenon that seems to take us by surprise every year! As daylight hours decrease, so does the amount of time we spend outdoors, being active. To promote play at all times of day, in every season, we have incorporated striking lighting features into several of our playground designs. These features serve both a practical and aesthetic purpose by extending the enjoyment of the playground into the darker hours of the day with beautiful lighting effects.
AALBORG, DENMARK

The playground was designed for Aalborg City Council, who wanted a sculptural playground for the new urban space surrounding the Budolfi church in the city center. The design complements the area, both in regards to the context of the church and the visual style of the surroundings and comprises a big snake, twisting and turning around a big apple - a reference to the biblical story of The Garden of Eden, in which a snake tempts Adam and Eve to eat the forbidden fruit. 

The lighting features incorporated in the framework of the structures create a dramatic effect and mean that play can continue after sunset.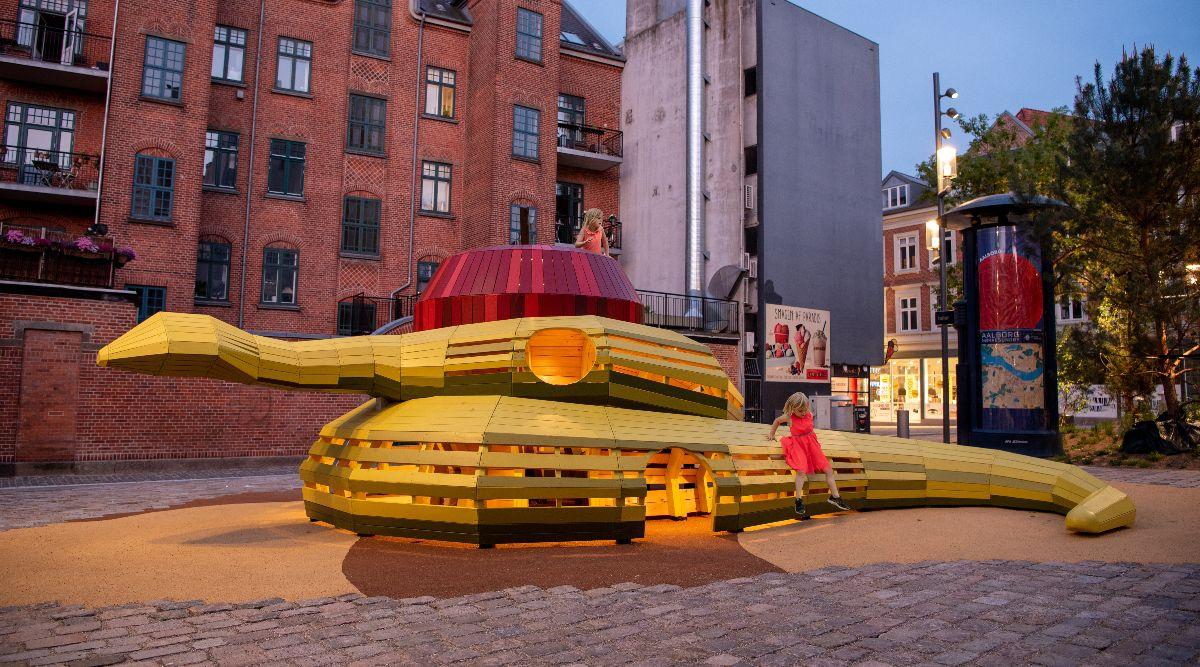 Venstre kolonne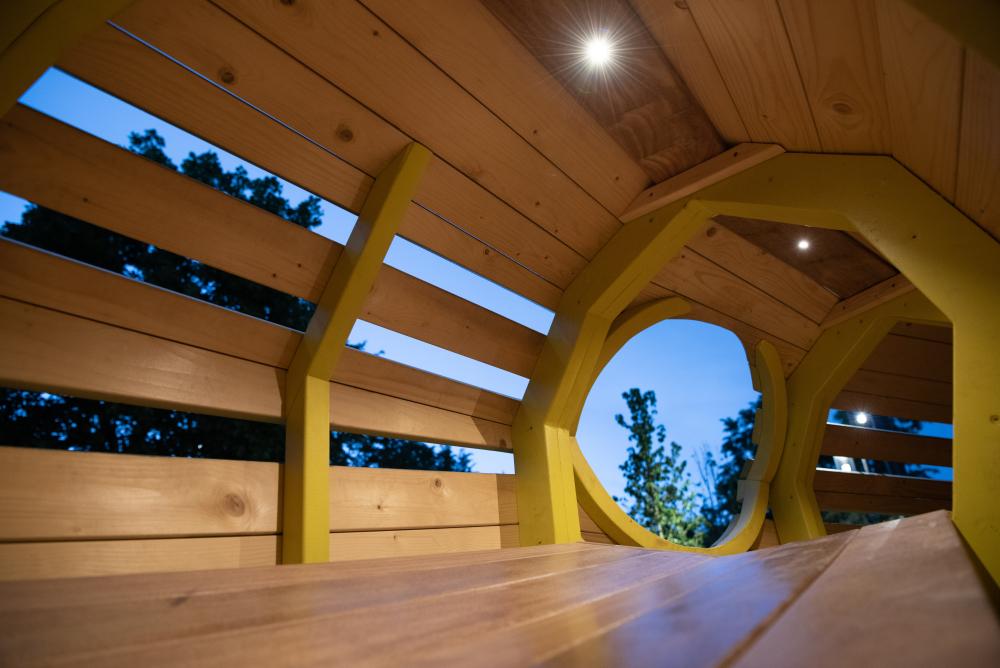 Højre kolonne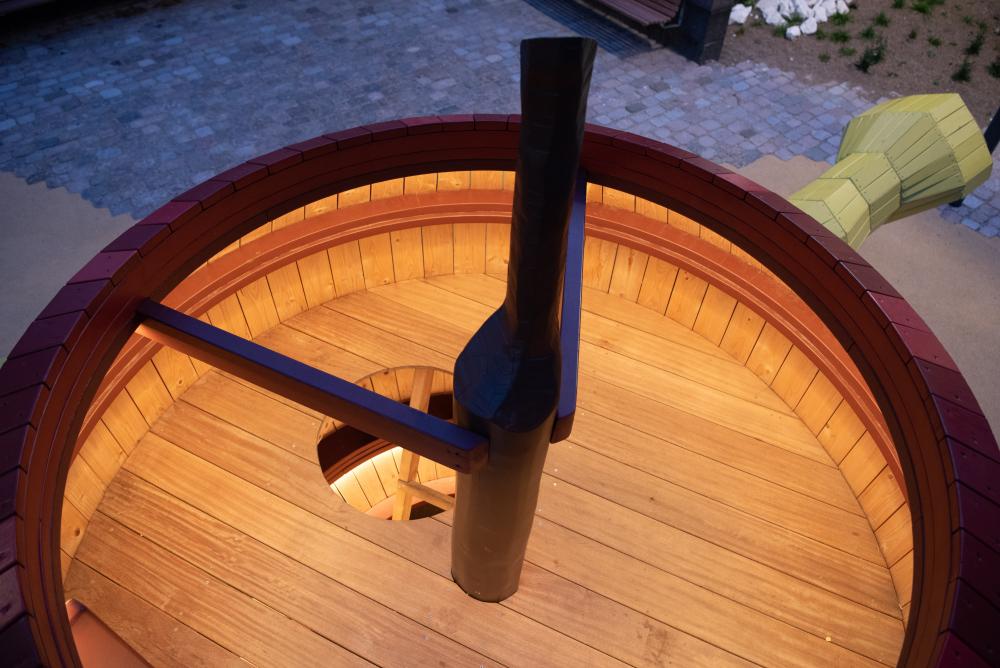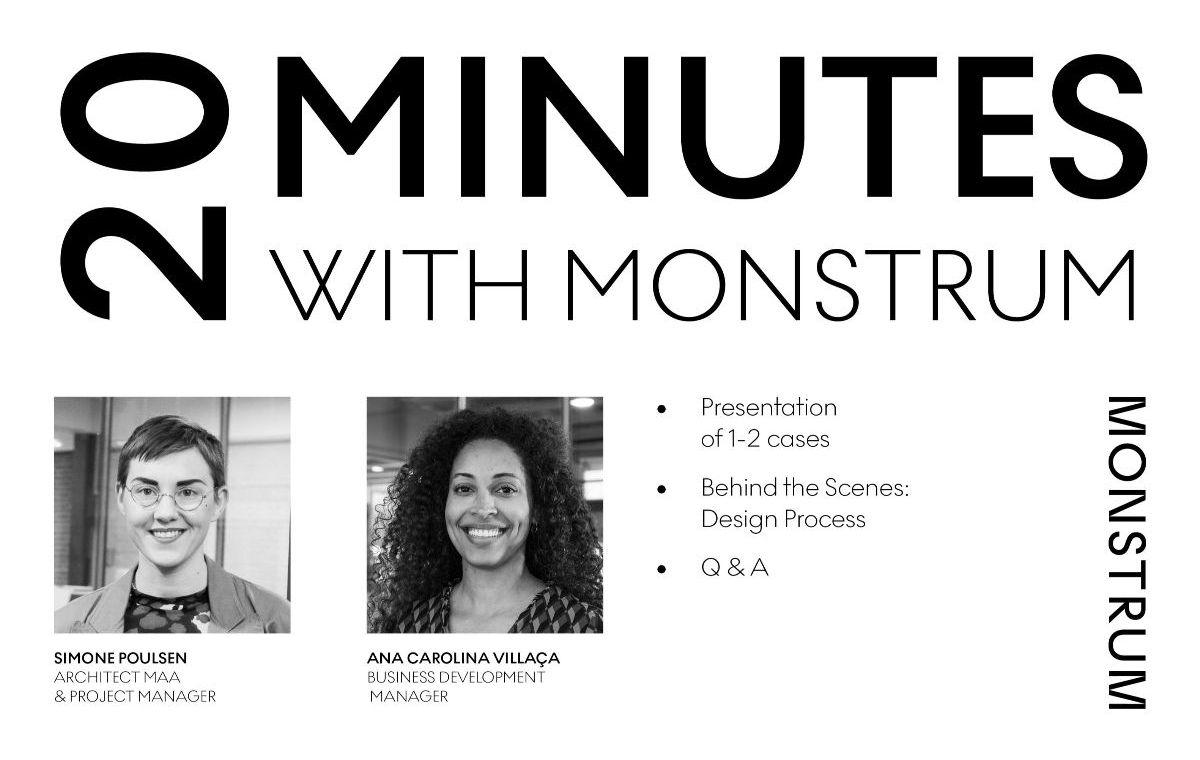 Spend 20 inspirational minutes with MONSTRUM.

Are you part of an Architectural/Design studio? We'd love to come and meet you and share some of our experience and answer your questions about our design process and way of working.
BEZONS, FRANCE

The Butterfly Kisses playground in Bettencourt Park, Bezons near Paris is a charming playground. It is a swift rendezvous between the blue butterfly and the green grasshopper. Together, they form an enchanting scene on a lovely summer day with many fun play features such as slides, climbing grips, hammocks, ropes, trunks, and leaves to climb across.

The structures of these lovely creatures are illuminated after dark - creating a cozy atmosphere and making it possible to explore the insides of the creatures in the dark.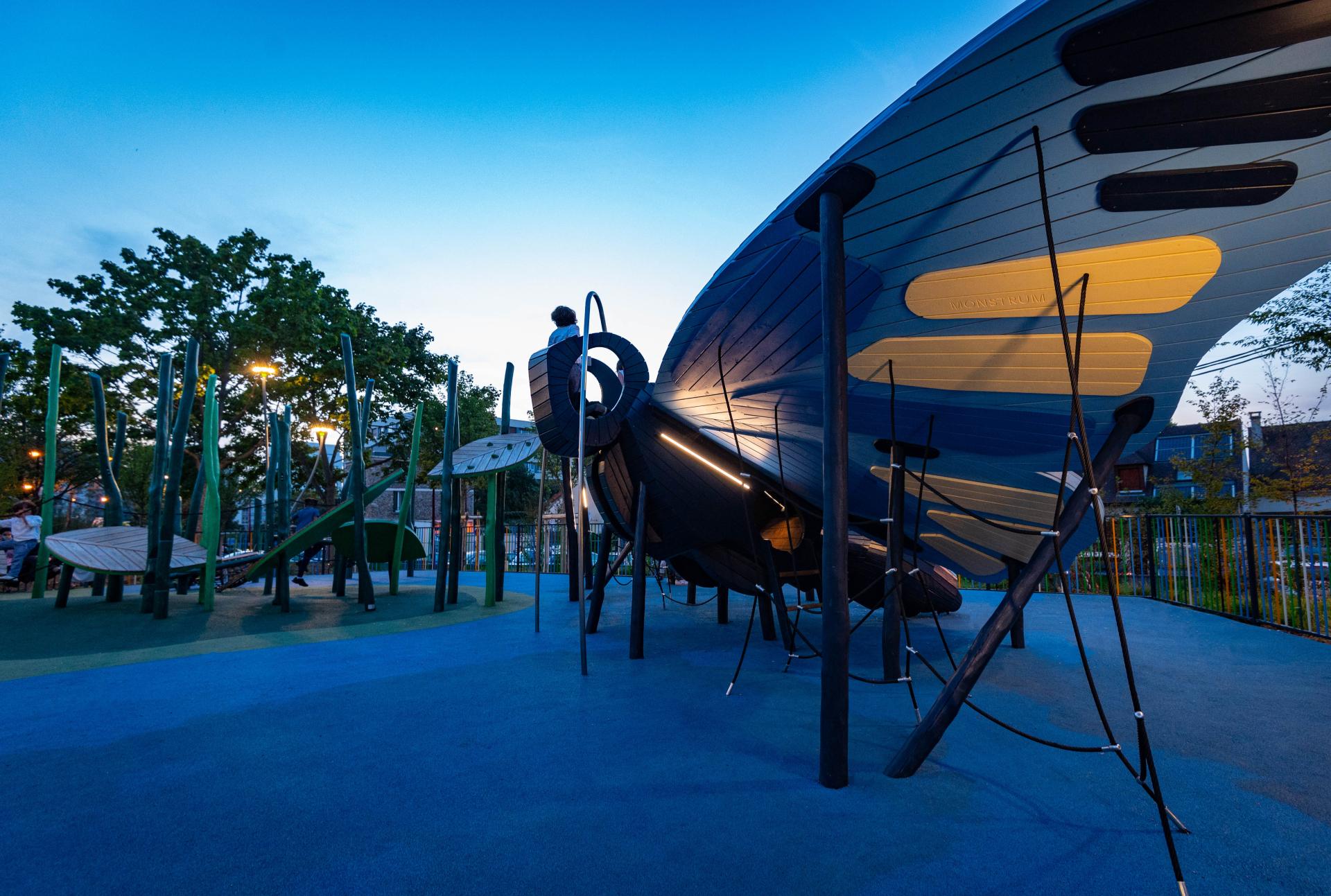 Venstre kolonne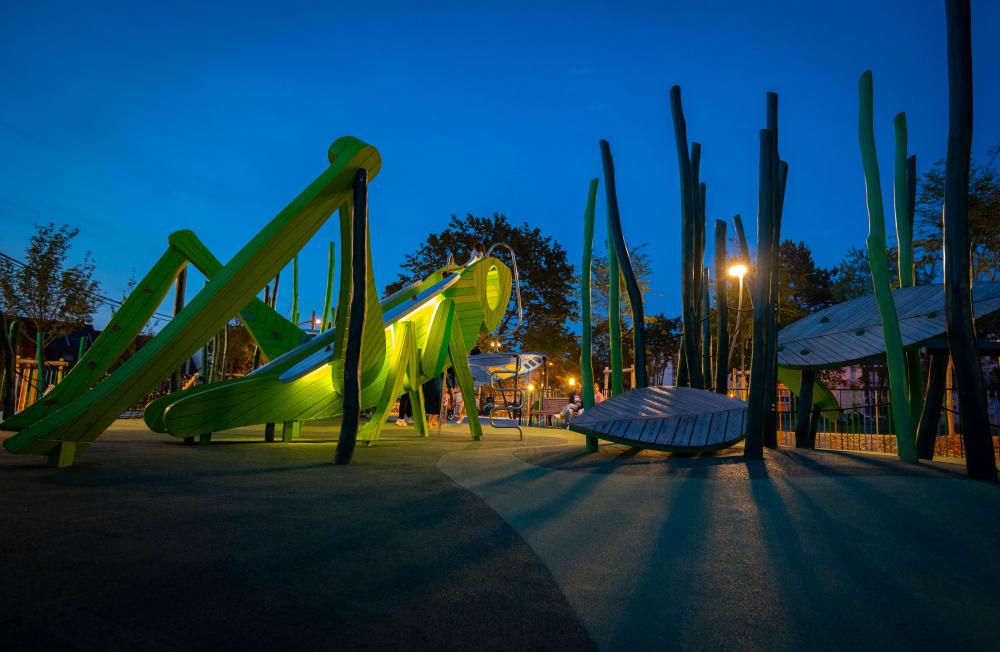 Højre kolonne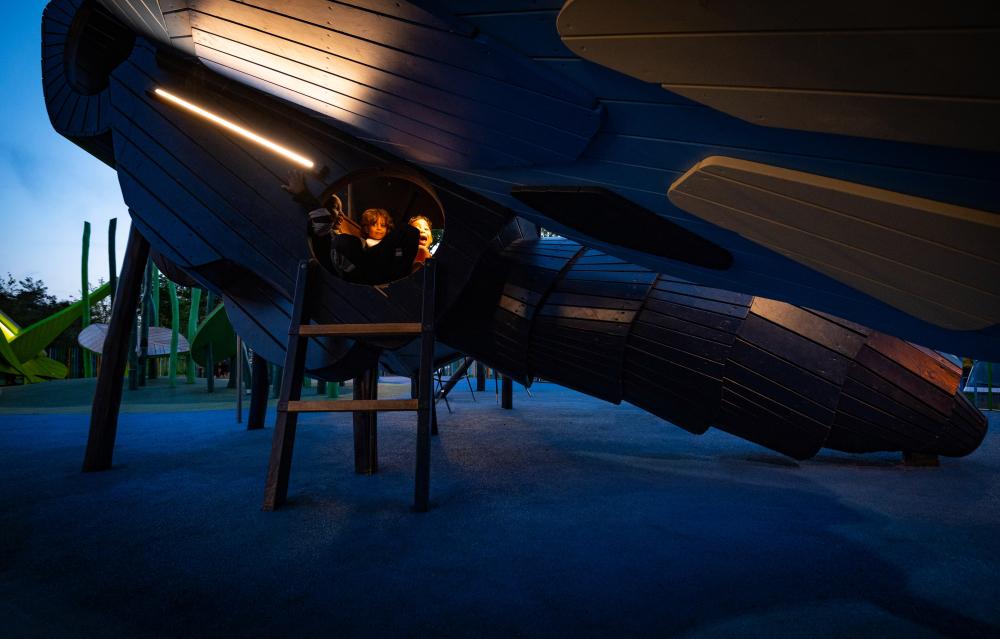 NAKSKOV, DENMARK

The delightful mother and baby seal are resting together by the shore of Hestehoved Beach. With many hidden details on the inside, there's more to these creatures than meets the eye. They reflect the beauty of the local wildlife and integrate elegantly into their surroundings. Climb up, slide down, crawl inside and discover these charming new friends!

The light from the built-in lighting features inside streams out through the gaps and the holes in the wooden boards making it a unique sight and experience after dark.


READ THE FULL CASE STORY HERE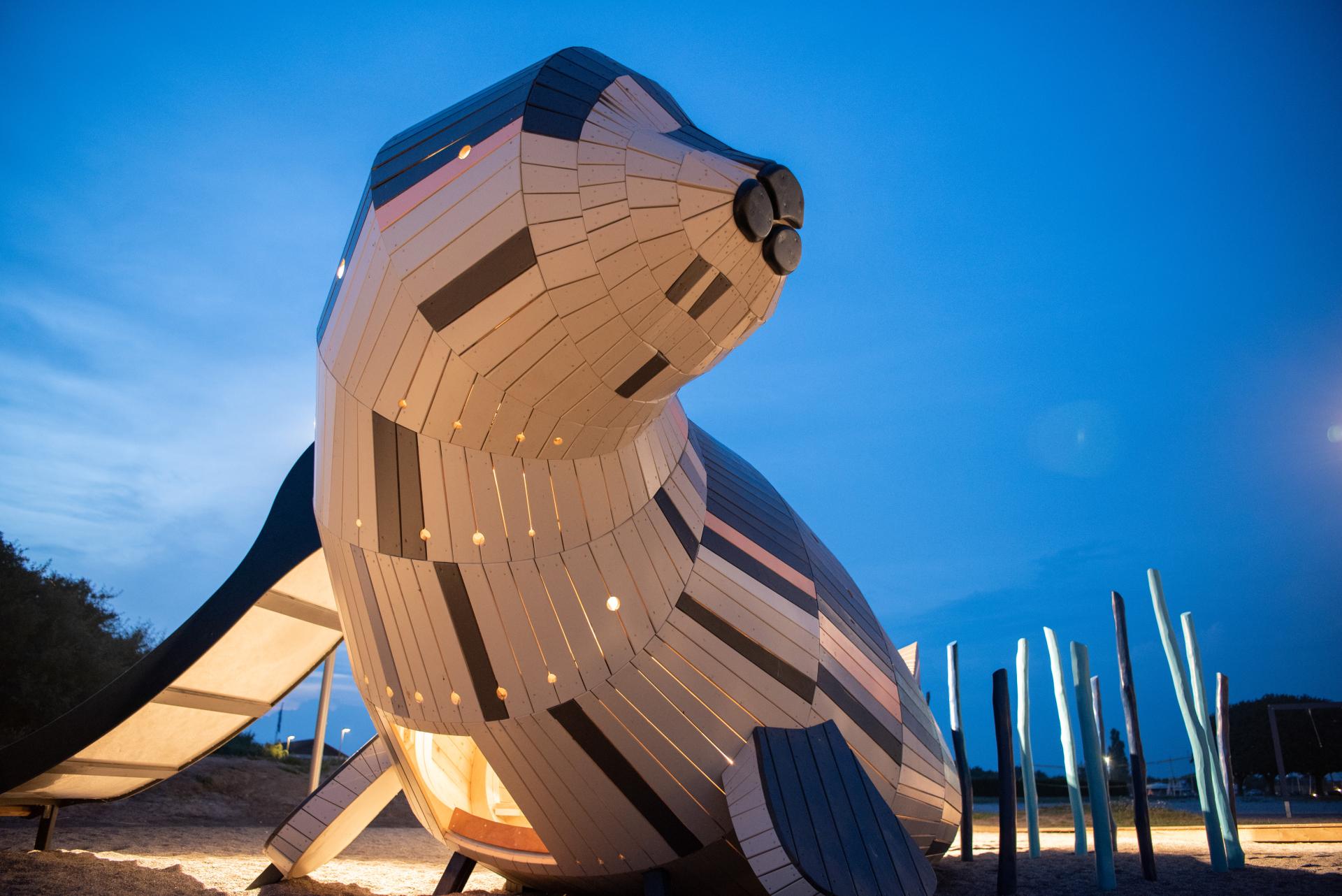 Venstre kolonne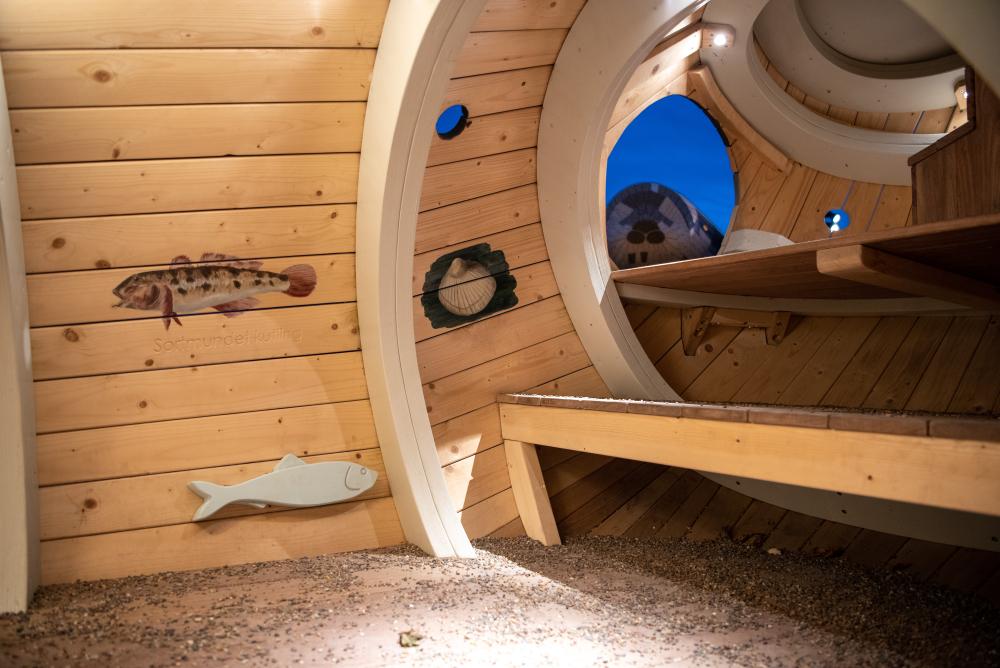 Højre kolonne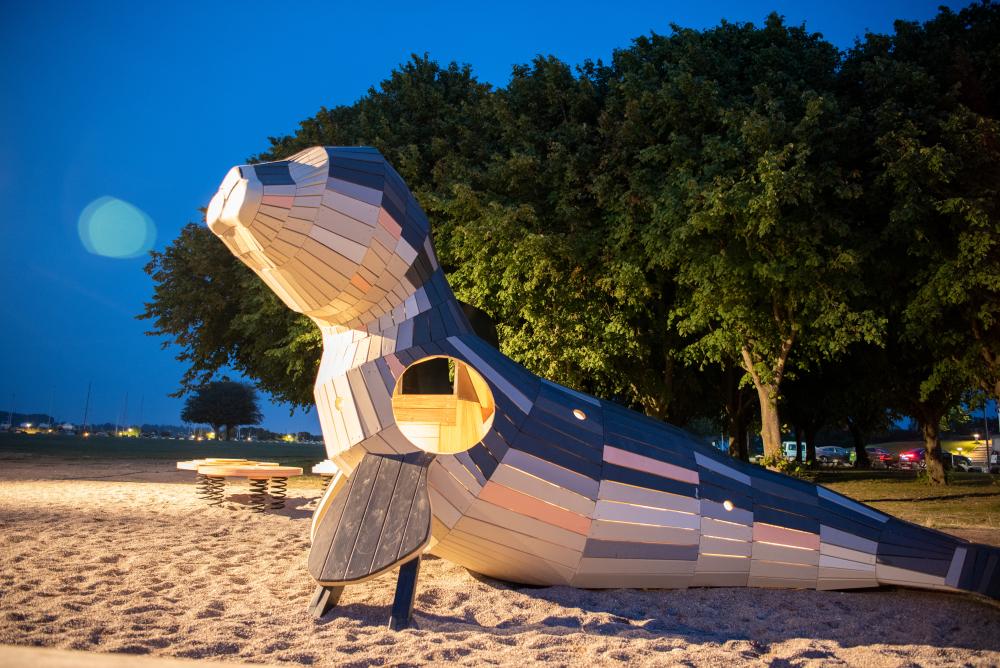 HELSINGBORG, SWEDEN
The Surfer's Paradise playground is situated in Helsingborg in Sweden on the beach promenade of the city. Inspired by the surrounding area with its lively beach and vibrant sea life, the playground design echoes the vibes of the beach and reflects the stunning nature beneath sea level. The lighting features add to the energetic, colorful universe of the playground and reflect the nature of the fluorescent jellyfish.


READ THE FULL CASE STORY HERE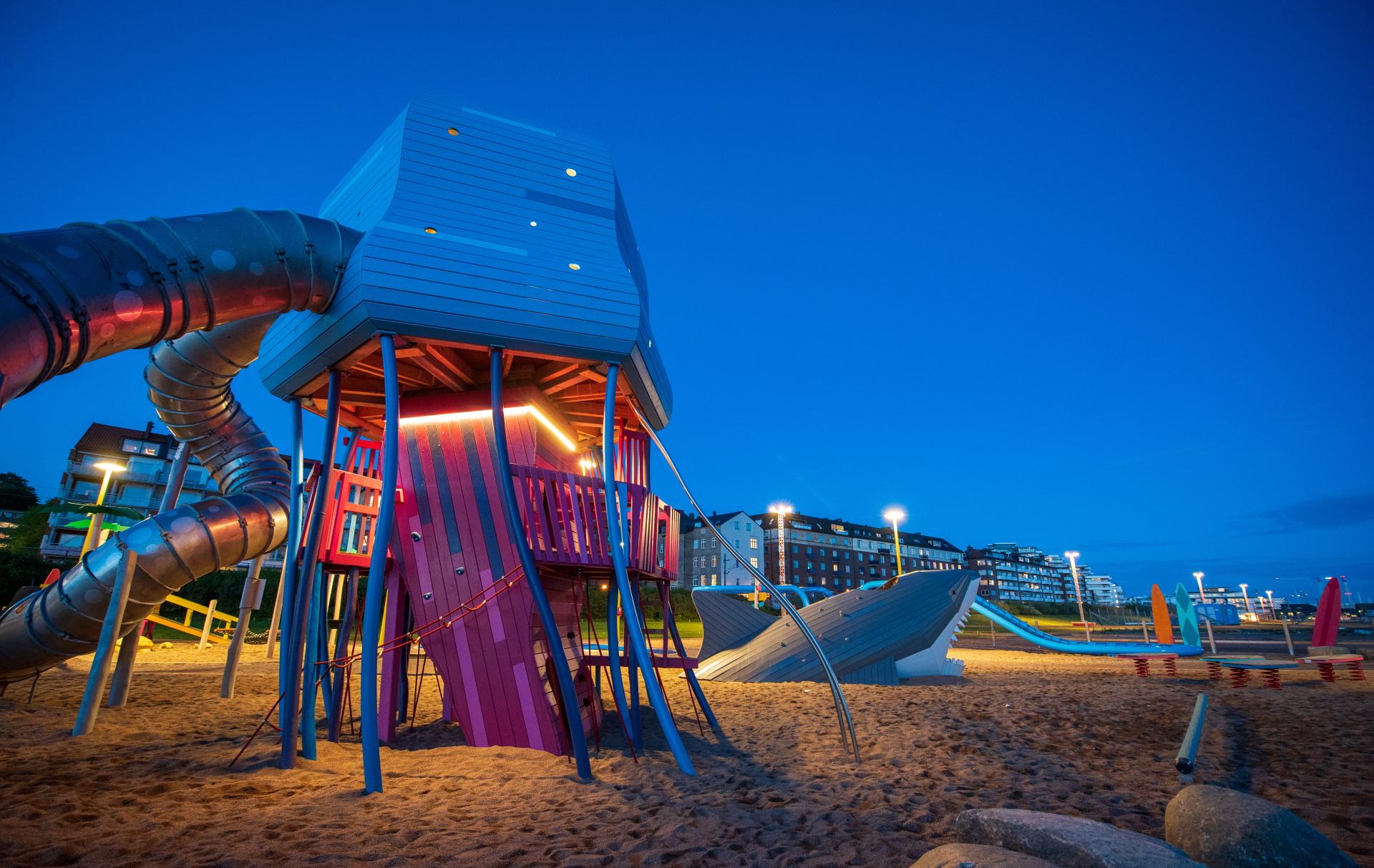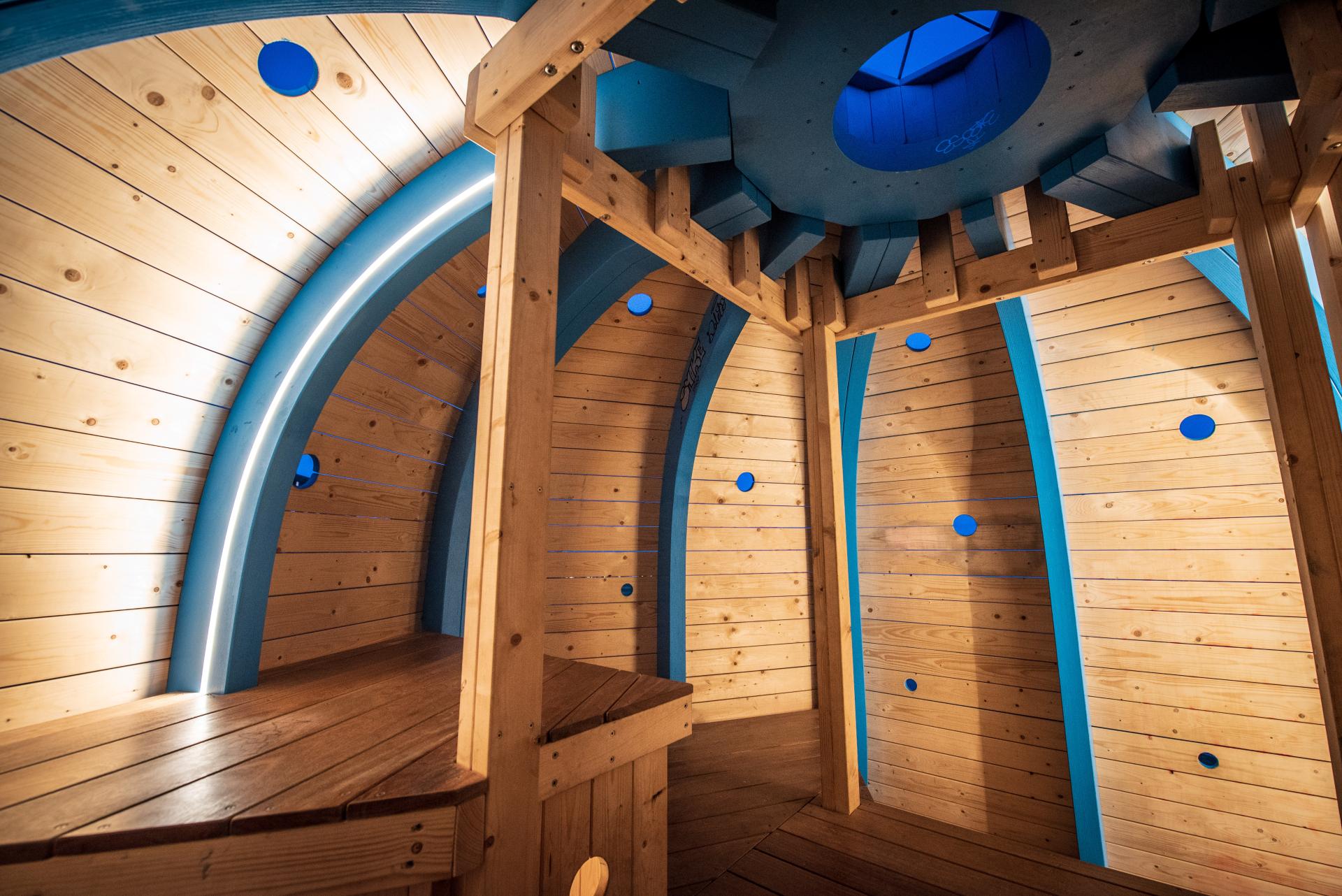 Venstre kolonne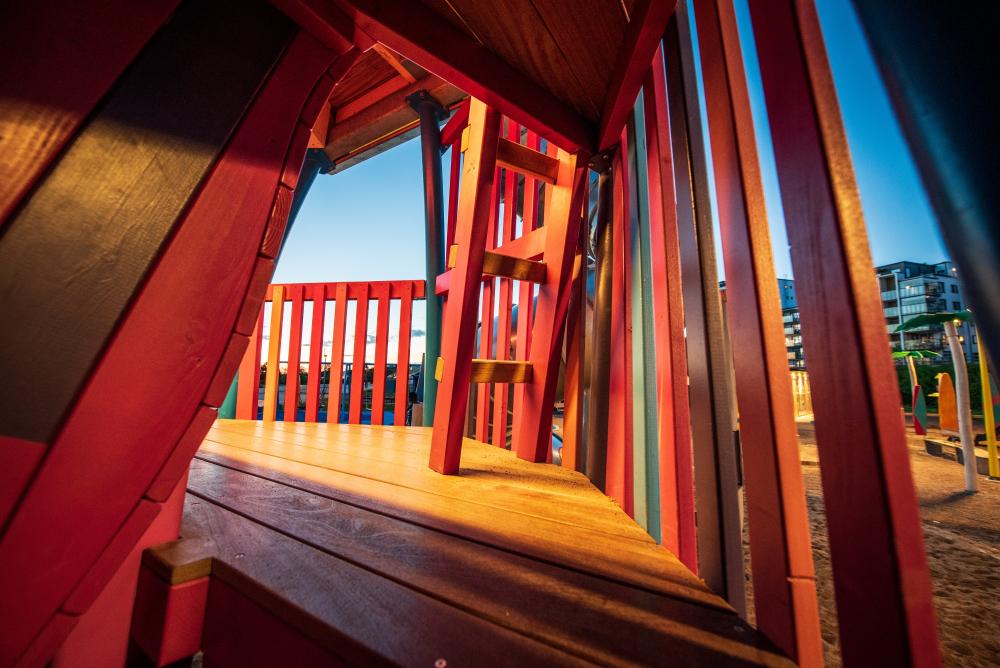 Højre kolonne