WHERE: 
Helsingborg, Sweden - 2020
CUSTOMER: 
The City of Helsingborg
The Surf Playground is situated in Helsingborg, Sweden on the beautiful promenade of the city - a great space for kids, families and other visitors to enjoy their freetime.  The area is popular and many locals and tourists gather here. The ambition was therefore to create an extensive and spacious playground area, where many kids and adults would enjoy hanging out together. 

The playground consists of a giant Lion's Mane Jellyfish, a shark with its jaws wide open, surfboards on springs, a beach house, a runway shaped as a wave and a surf van. 

Next to the giant jellyfish is a shark bursting out of the waters, attacking the surfers on the sea. 
The kids can surf on the surfboards next to the shark. The boards are placed on springs, so the kids can bounce, balance and jump across and on them. 
PLAY WITH
THE CREATURES
OF THE DEEP
The Jellyfish is a maze of crooked pathways, staircases and levels. They all lead to the top where the kids can take two different slides down.
The insides of the jellyfish is a beautifully constructed playhouse with several levels. 
DUDE,
LET'S GO

TO THE BEACH
EVERYBODY'S
GONE SURFING
SURFING USA
There are many great play features and fun details in the playground that add to the experience of playing at the beach. We believe that enhancing local values like this, benefits everyday use as well as visitors experience. 
Next to the Giant Jellyfish and the Shark is placed a playground area for the smaller kids. Here there is beach houses, small slides and a relaxing hammock. 
The playground is placed by the promenade of Helsingborg in Sweden. 
SIMILAR PROJECTS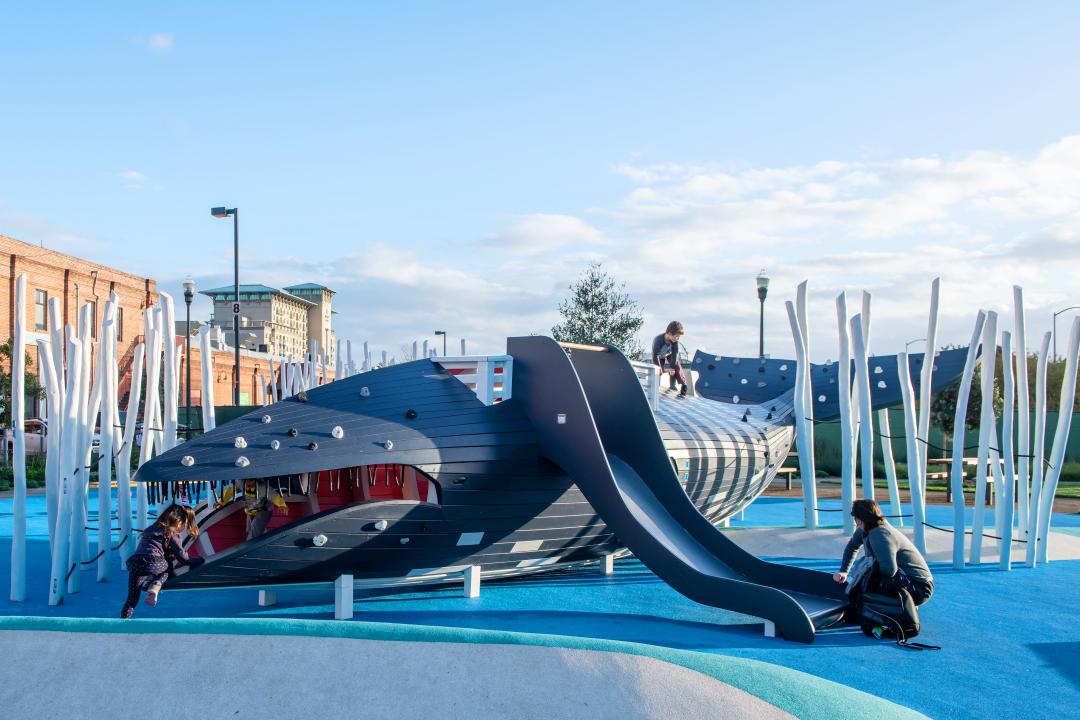 Emeryville, CA, USA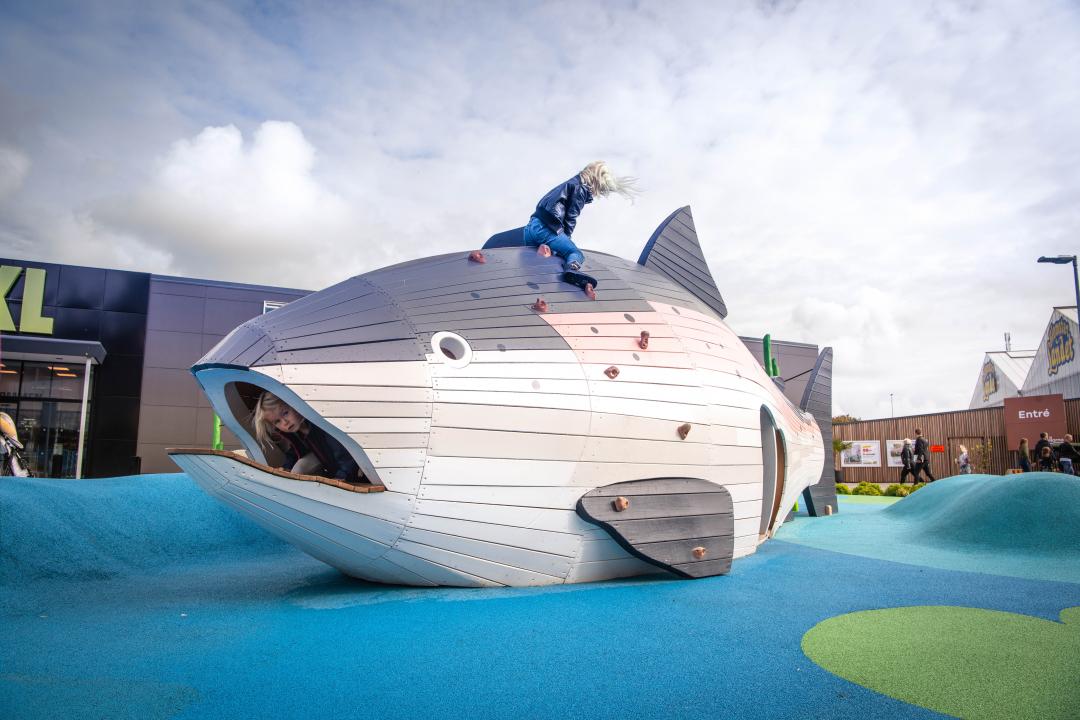 Halmstad, Sweden