THE SALMON

AND THE

FISHING BOAT
WHERE: 
Halmstad, Sweden - 2018
CUSTOMER: 
Hallarna, Halmstad
Hallarna Shopping Mall in Halmstad, Sweden wanted to offer visiting families a good play experience, that would help brand the mall and improve customer experience. The result was an ocean-themed playground for kids of all ages. It's divided into two areas: The Shallow Waters for little kids to play in, with small houses and water lilies on springs; and The Deep Waters - a much more daring adventure for the bigger kids. Scale the giant salmon or steer the fishing boat across the wild seas.
The big salmon is a beautiful composition of colour and shape. The fish can be climbed using the climbing grips on the side and kids can use the slide on its side to slide down. The fish can be entered through the mouth or the hole in its side. The fish is swimming next to a boat, that is entangled in a fishing net and seaweed. The adventurous scene enables kids to move across the playground without touching the ground and play 'the floor is lava' and other games.
The fishing boat can only be accessed by climbing up the net or using the wooden stems. 
STEER THE BOAT
ON STORMY
WATERS
The wooden stems are connected with rope and can be crawled across. 
The slanted design of the fishing boat creates a feeling of motion and makes the passengers a bit dizzy. 
HEAD FOR LAND
OR CATCH THE
BIG SALMON?
The playground surrounded by shops and restaurants. 
SIMILAR PROJECTS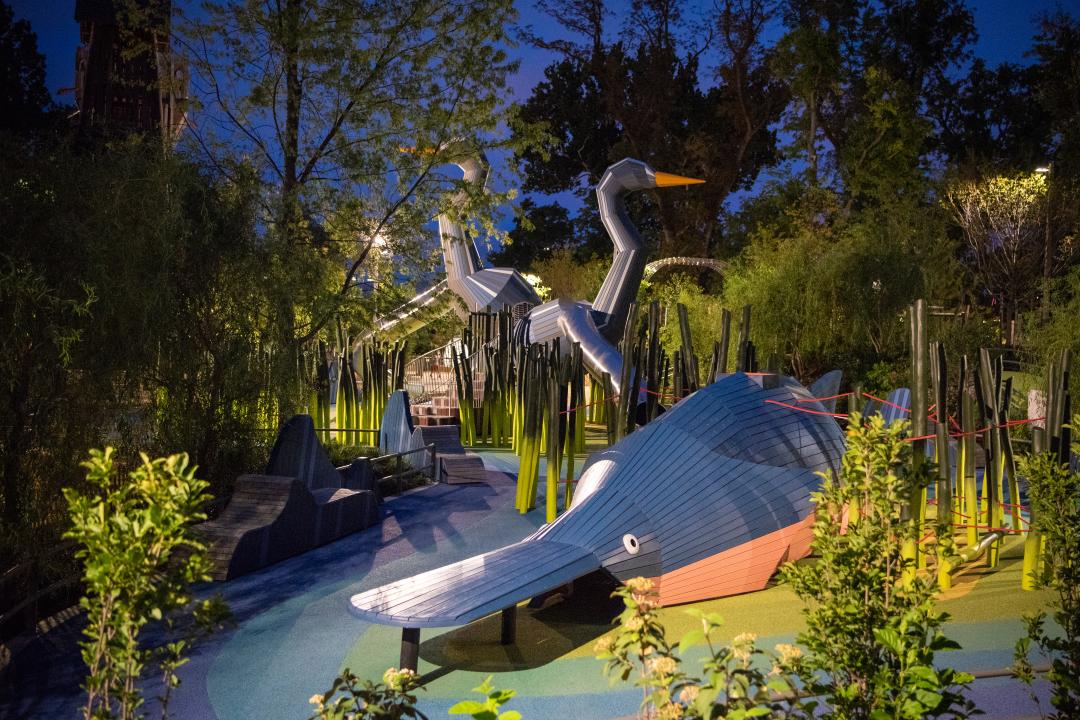 Tulsa, OK, USA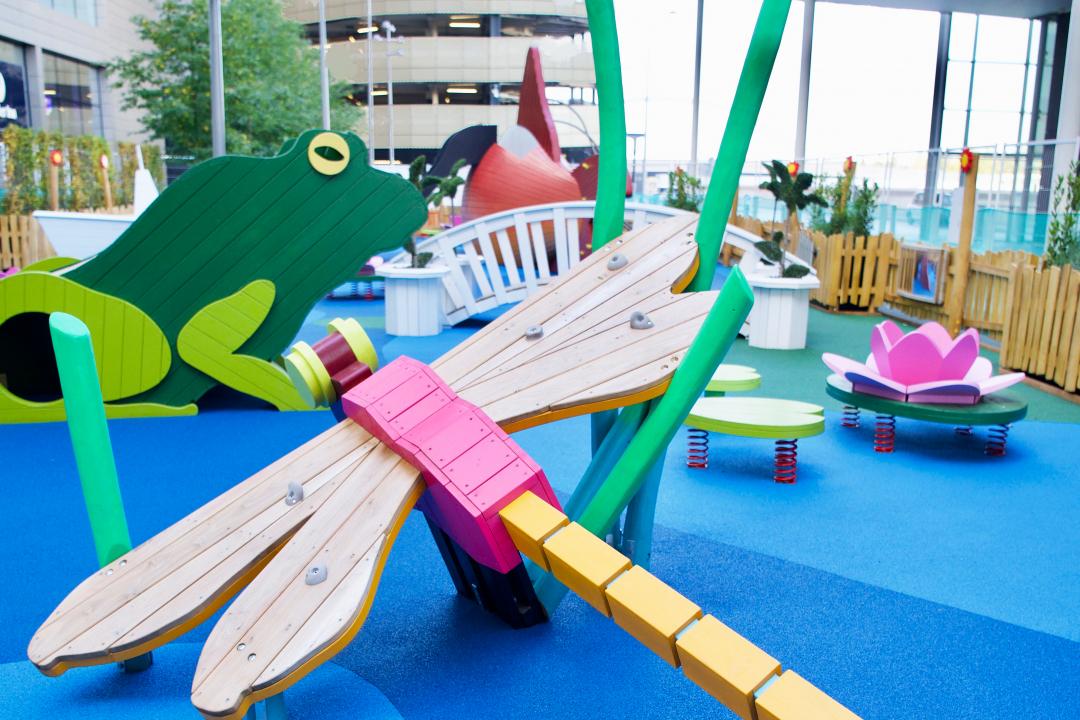 London, United Kingdom