At MONSTRUM, we create playgrounds for children all over the world - providing spaces for play and for imaginations to run wild. However, there are still many children that never have this opportunity because they have the misfortune of being born in the wrong place at the wrong time.
Our vision is to help children and contribute with the resources we have to places where it is needed the most. We do this by donating money to global social initiatives and also by actively supporting local initiatives.
MONSTRUM sets aside 10% of the company's annual profit each year for social impact work.
10% OF ANNUAL PROFIT

DONATED TO

SOCIAL WORK
NATIONAL ANNUAL

FUNDRAISER
CHARITY PROJECT 2021 & 2022
In Denmark, the annual national fundraising event, Danmarks Indsamling, is a televised appeal night and funds go towards various relevant causes. In 2021 & 2022, the funds raised went towards helping children affected by the COVID-19 pandemic. 
Many people across the world have been and are affected by the COVID-19 crisis, but in the world's poorest nations, the situation is catastrophic. Child morbidity is on the rise, more and more live in poverty, and in areas already in great need, the situation is now extreme. It will take several years before the world's poorest can get back to the same level as before the pandemic.
The money donated contributes towards ensuring that vulnerable children have access to clean water, that they can go to school, and that they receive the necessary protection and medical care. MONSTRUM wanted to be part of this important work and thus donated a percentage of our annual profit to this good cause.
See more in the video below.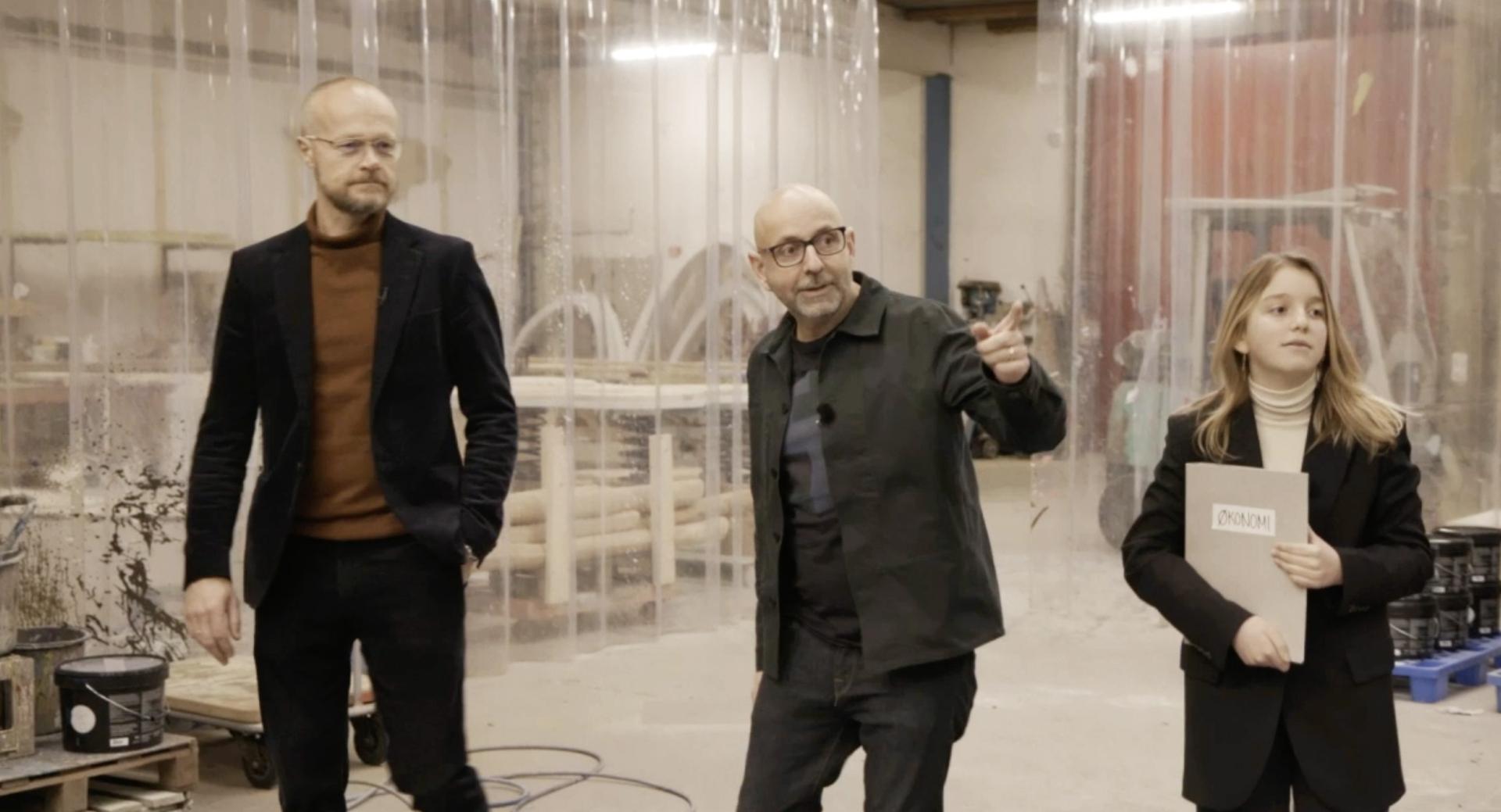 THE HOMELESS BUILDING
THEIR OWN HOMES
CHARITY PROJECT 2018-2019
Homelessness in Denmark is increasing and we wanted to take action and respond to this problem, not only by means of economic support but by creating a collaborative space built on social relationships.
Starting with a design workshop, four homeless people worked closely together with MONSTRUM, designing and optimizing their future homes. The design was taken to the factory, and built by the homeless in collaboration with our professional carpenters. During this period of time, the homeless were invited to be part of the MONSTRUM crew using their skills and abilities.
The city is changing rapidly. With escalating prices for popular lots, the social gap is increasing. But this change also provides new opportunities. Passive city spaces, due to upcoming development projects offer an opportunity for temporary housing. Our four houses are designed as small volumes for living and measure approx. 3 x 6 m. They are easy to move and easy to fit into the diverse cityscape, making temporary passive spaces bloom into mobile communities.
The project was awarded The International Design Award with Gold and Bronze in the Architecture categories: 'Mobile Homes' and 'Conceptual design'. The project was also awarded the Aarhus Architecture Award 2018.
OUTREACH TO

LUSAKA
CHARITY PROJECT 2017
In Lusaka, Zambia, we collaborate with 'Plan Danmark' and 'African Direction'. Here we support a development project in the slum:
"In Lusaka there is a need for havens and play for the children that grow up in the slums. They have a need for a space that is only for them. The youth in Africa Directions Center participates in workshops, where they make democratic decisions about, if the donations from MONSTRUM, should be used for a building with space to play, a soccer field, a workshop for only girls or something totally different"
- Marie Hecht, Plan Danmark
The result was a netball court and a renovation and repaint of the walls surrounding it. More than 500 children and young people between 4 and 25 years og age come to the center every day. Here they can play basketball, get dance lessons, learn to sew, get sexual education and knowledge about contraception. The young people also get training in how to start their own businesses. The center is the children and young people's only safe haven, as the slums of Lusaka are certainly not a place for children. The goal is to keep them away from drugs, off the street and other unsafe places. The playing field has been established in Mtendere, in connection with Africa Directions' existing youth center.