WHERE: 
Westfield, London, United Kingdom - 2016
CUSTOMER: 
Westfield Shoppingcenter
Westfield shoppingcenter offers many stores of fashion, beauty, lifestyle and fresh food, but it is also a family gathering place in the Northwestern part of London. A playground was an obvious choice for adding value to the experience of the place. The result is The Pond playground which is an enchanted land for kids to explore. Inspired by the fairytales of the writer H.C. Andersen, the playground tells the tale of a magical pond with transformed wildlife and a paper boat in human size. The colors are bright, friendly and playful, giving the overall design of the playground a friendly and warm expression. 
The waterlilies are made out of wood like the rest of the playground. The flowers and the pads in the water are placed on springs. The flowers are flexible jumping pads floating in the water. Kids are jumping from flower to flower like frogs.
The impact material of the playground is an import element in creating a universe, where the kids can play. Since the playground is set in a pond the colors are obviously blue and green.
BECOME THE
LITTLE TADPOLE
IN THE POND
The playground has two paperboats, which adds to the quirky, fairtale style of the playground. 
TAKE A CLOSER
LOOK INSIDE
THE FUNNY FROG
The frog is designed for the smallest kids and has a small slide.
The frog can be entered through a hole in the side and is beautifully constructed with light streaming in. 
SIMILAR PROJECTS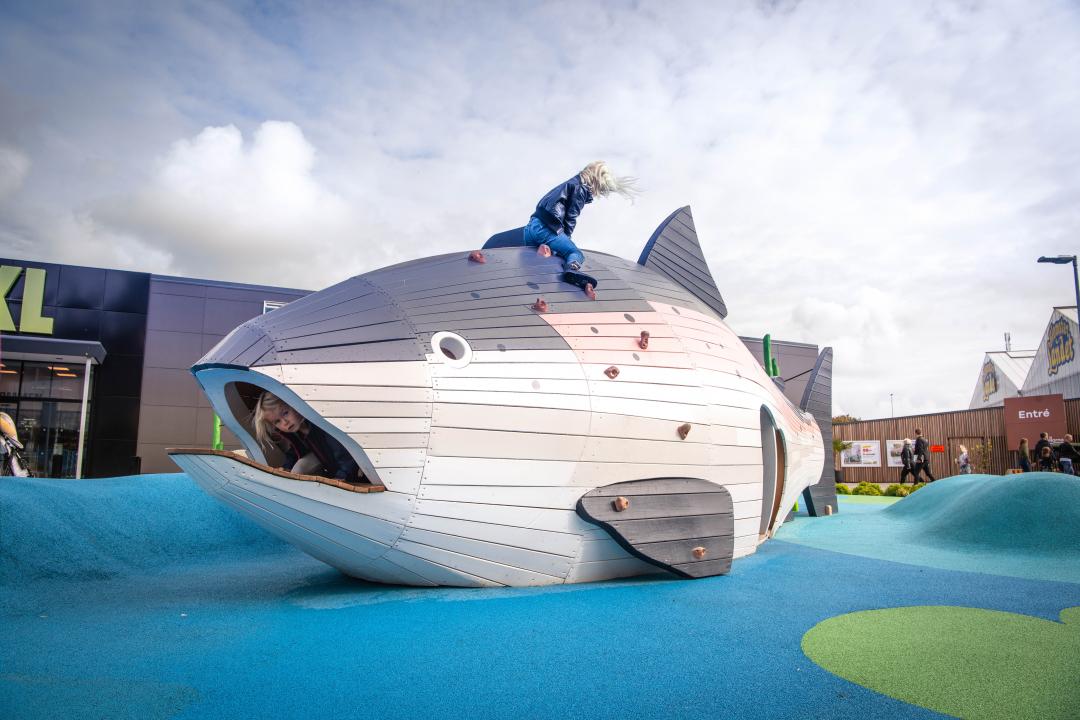 Halmstad, Sweden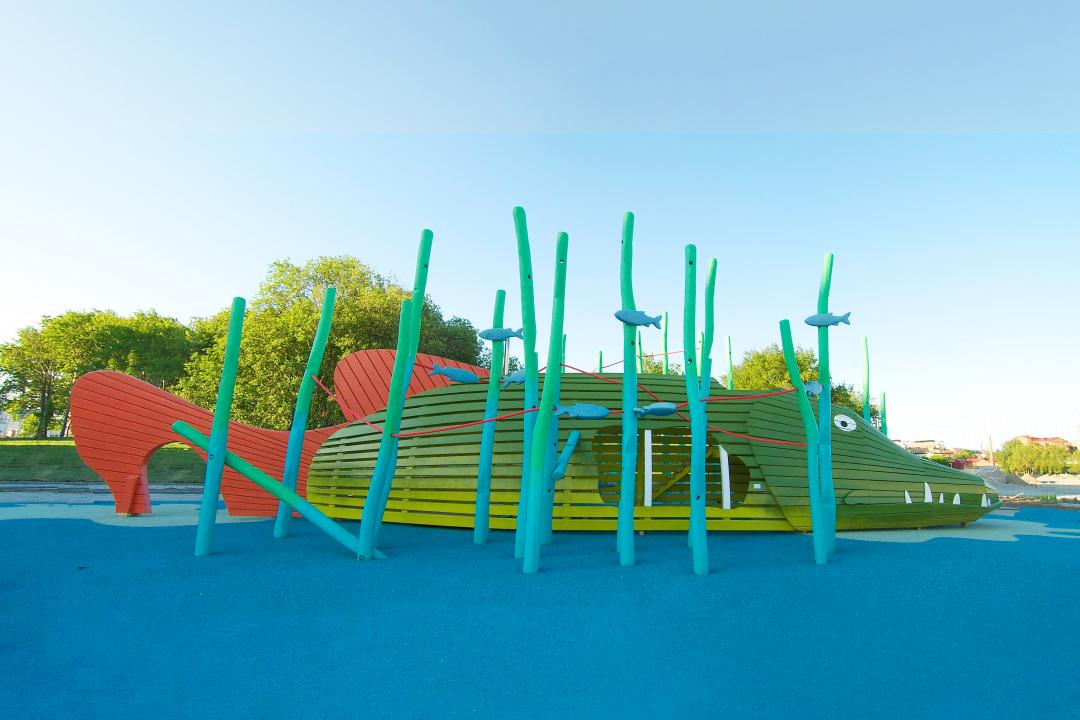 Stockholm, Sweden