WHERE: 
Westfield Stratford, London, United Kingdom - 2016
CUSTOMER: 
Westfield Shopping Centre
Westfield shopping centre is home to an array of shops but is also a family gathering place in the North-Western part of London. A playground was an obvious choice to add value to the experience of the place. The result was The Pond playground which is an enchanted land for kids to explore. Inspired by the fairytales of the legendary Danish writer H.C. Andersen, the playground tells the tale of a magical pond with its captivating wildlife and a giant paper boat. The colors are bright, friendly, and playful creating an inviting and warm vibe at the playground. 
The water lilies are made out of wood like the rest of the playground. The flowers and the pads in the water are placed on springs making them flexible, fun play elements to jump and bounce on. Kids jump from flower to flower like frogs in the water.
The impact material of the playground is an important aesthetic element in creating a universe, where the kids can play. Since the playground scene is a pond, the colors are of course blue and green.
BECOME THE
LITTLE TADPOLE
IN THE POND
The playground has two paper boats, which add to the quirky, fairytale style of the playground. 
TAKE A CLOSER
LOOK INSIDE
THE FUN FROG
The frog is designed for smaller kids and has a small slide.
The frog can be entered through a hole in the side and is beautifully constructed with light streaming in through the gaps between the boards. 
SIMILAR PROJECTS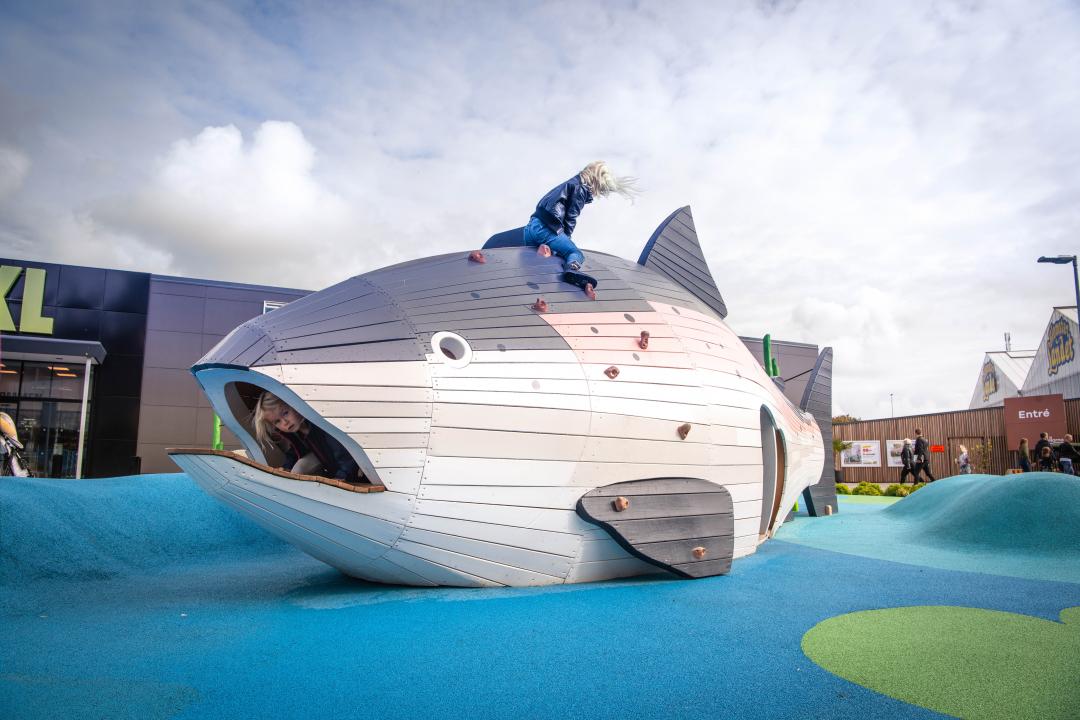 Halmstad, Sweden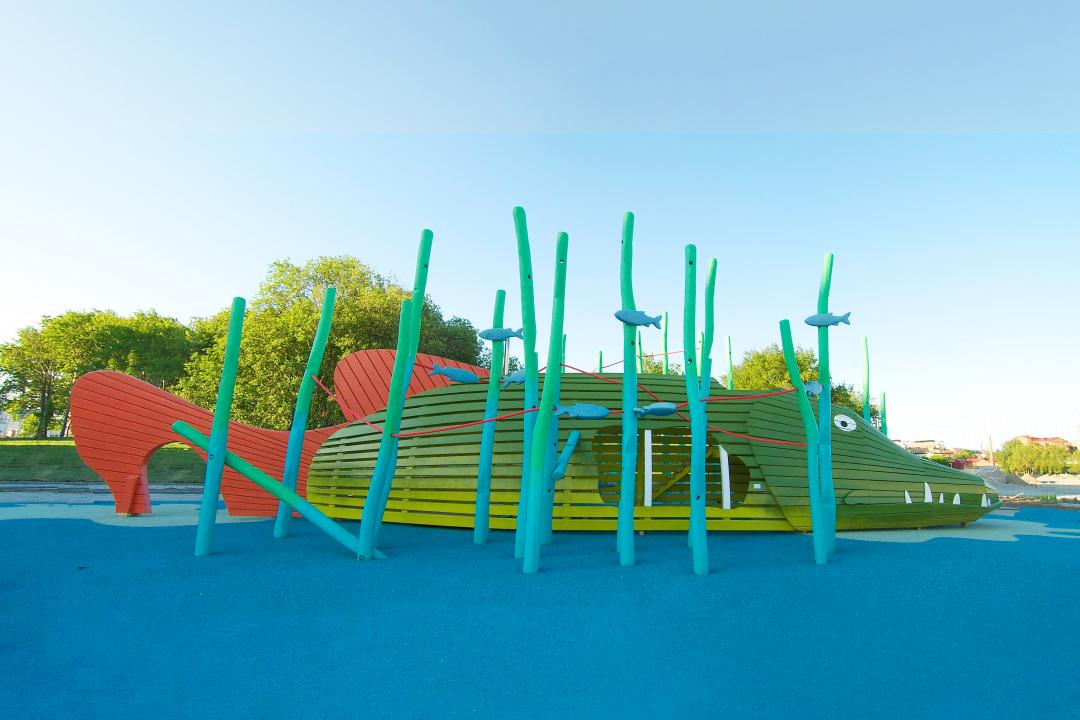 Stockholm, Sweden