WHERE: 
Stockholm, Sweden - 2012
CUSTOMER: 
Stockholm city
The Pikefish playground is made in collaboration with Stockholm City, as part of a major site renovation and landscape remodeling project. The Pike is a dramatic fish – The uncrowned king of the lake – with its mouth full of teeth as sharp as a needles. It eats everything it catches so only the bravest of kids dare swim with this fish. They need to be quick on their feet and jump fast to trick it. 
The big pike is approximately 12 m long, 2 m high and 2 meters wide. The kids can crawl up the top of its head and look out at the rest of the playground. The pike has a pole slide down from its back.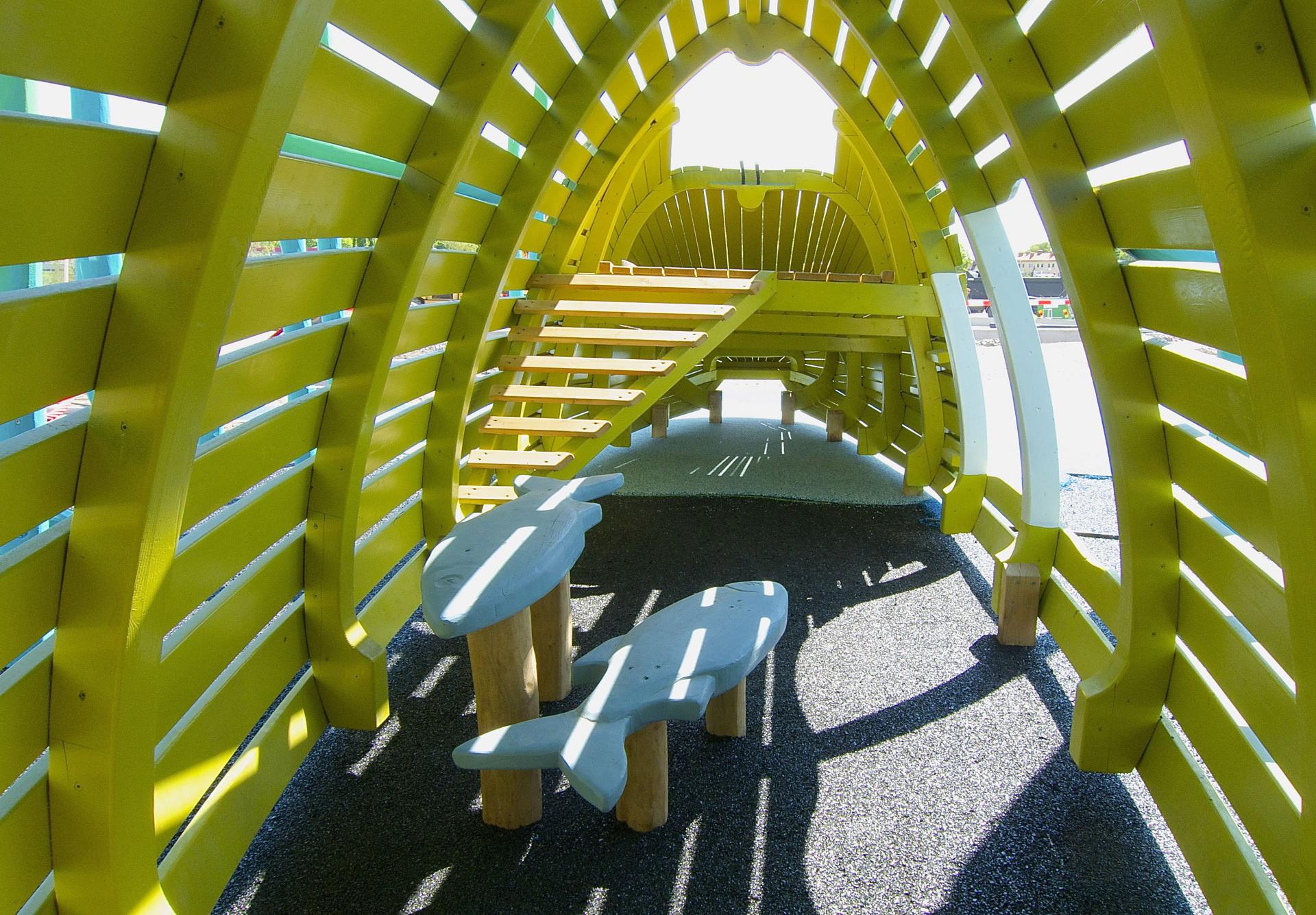 The insides are designed with as much care as the outside. The construction is executed with gabs between the boards, inviting the light to shine through and giving the playground an extra dramatic effect.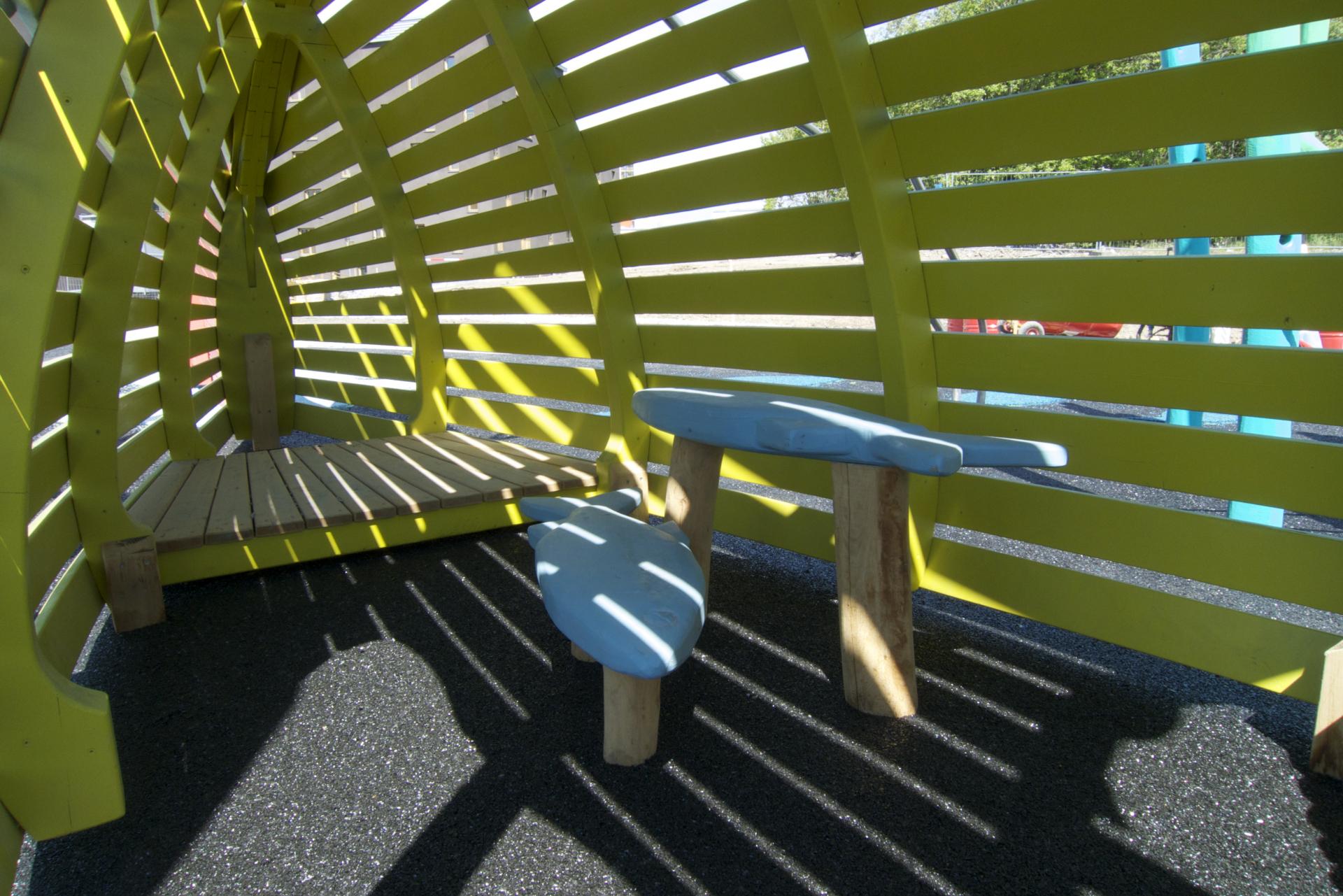 The gab between the wooden boards makes the pike more transparent, which makes it possible for the kids to play with each other on both sides and for the parents to keep an eye on their kids.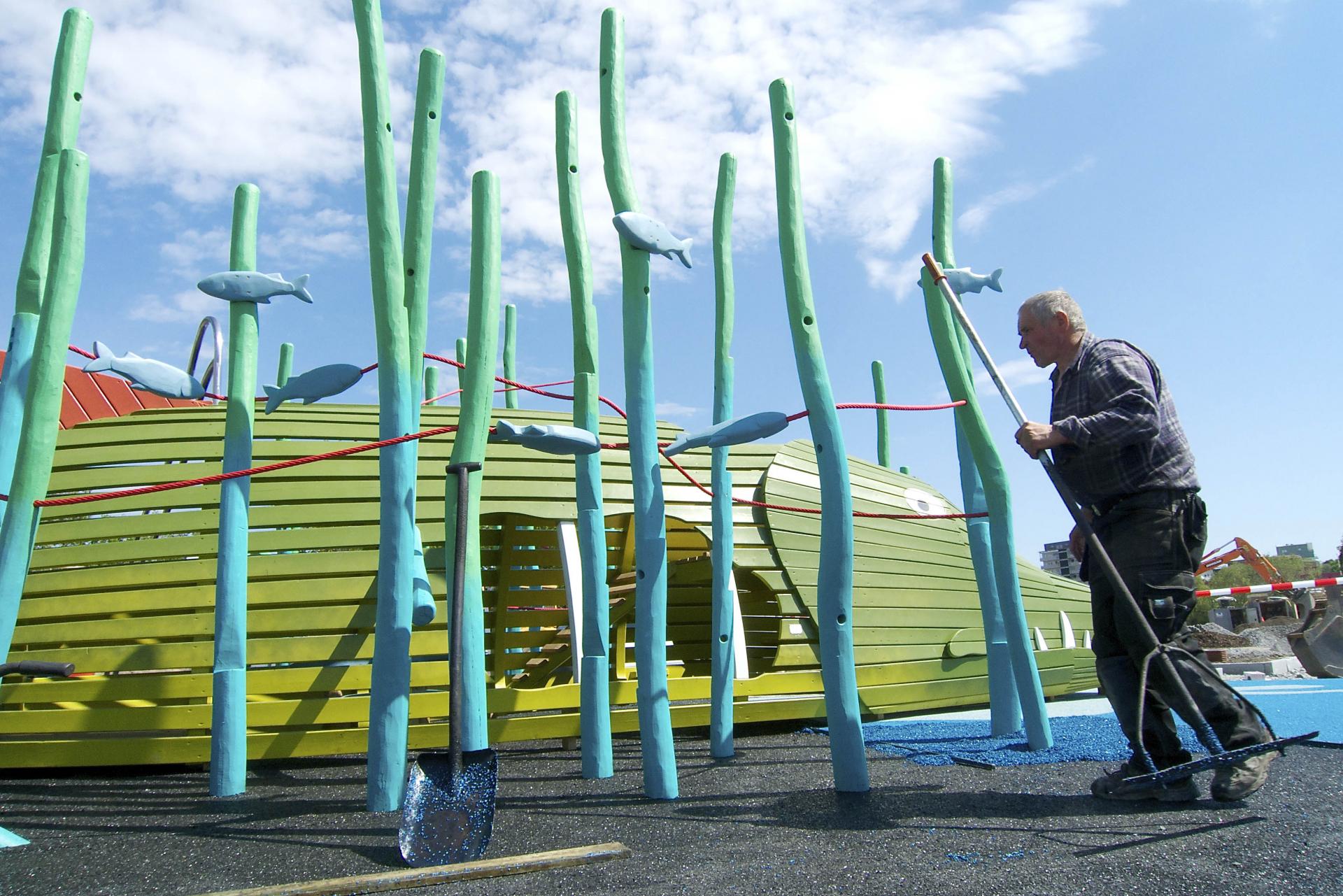 An arrangement of 32 trunks painted as seaweed are all entangled in rope. The seaweed variating in thickness and heights can be climbed and balanced on by the kids. On the picture we are still working on installing the playground, laying out the top EPDM flooring. 
SIMILAR PROJECTS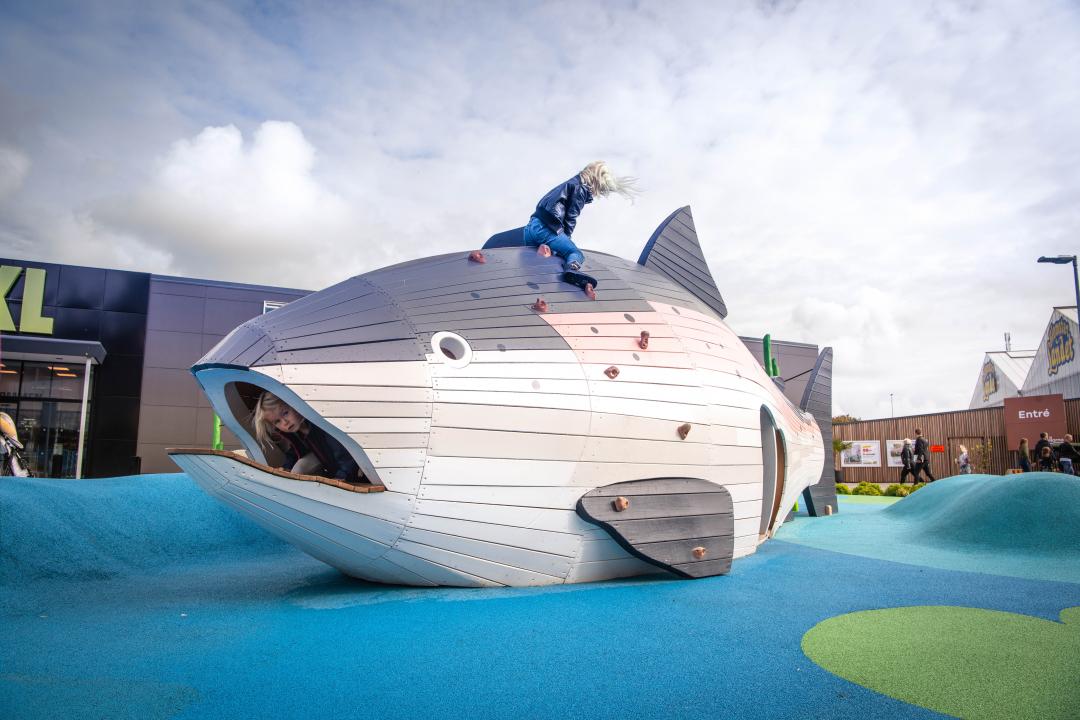 Halmstad, Sweden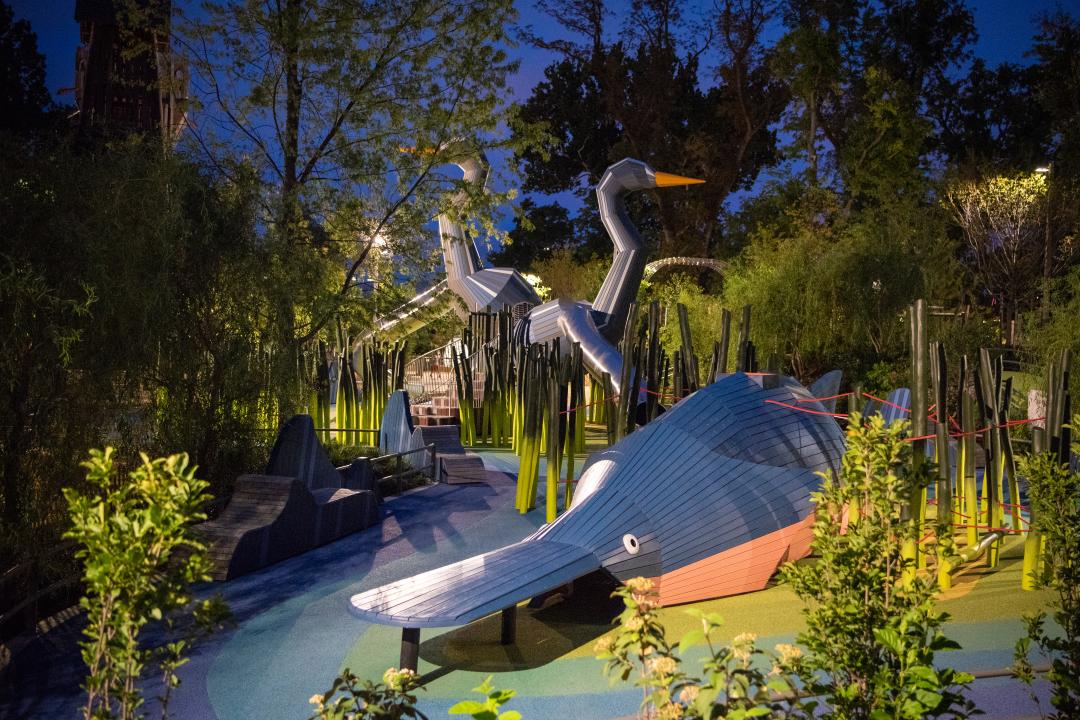 Tulsa, OK, USA