WHERE: 
Hestehoved Beach, Nakskov, Denmark - 2021
CUSTOMER: 
Lolland Kommune
The Visiting Seals playground is located in beautiful surroundings by Hestehoved Beach in Nakskov, Denmark. The local council wanted to better utilise the area around the beach and enhance visitors' experience with a playful attraction paying homage to the local wildlife for both young and old to enjoy.
The two main play sculptures depict a mother and baby seal resting by the shore. They are intriguing to explore both on the outside and inside and there's more to them than meets the eye. Climb up, slide down, crawl inside and discover these charming new friends!
The seals are designed to integrate seamlessly into and complement their stunning surroundings.
The mother seal is basking in the late afternoon sunlight. Climb up and enjoy the view to the sea!
GET TO KNOW THE
FRIENDLY CREATURES
The adorable baby seal looks over towards its mother.
Take the fun slide down from the back of the baby seal.
The seals are a delight after dark too, an added bonus in Northern-hemisphere countries like Denmark, where the sun sets early during winter.
Integrated lighting illuminates the seals, meaning play can continue long after sunset.
The insides of the seals are designed to resemble their anatomy.
There are loads of fun details to discover inside the big seal such as paintings, which are both beautiful touches and teach kids about the local wildlife.
Venstre kolonne
Højre kolonne
THE JOURNEY
TO HESTEHOVED BEACH
The seals leaving the MONSTRUM nest here in Copenhagen.
SNAPSHOTS FROM PRODUCTION
SIMILAR PROJECTS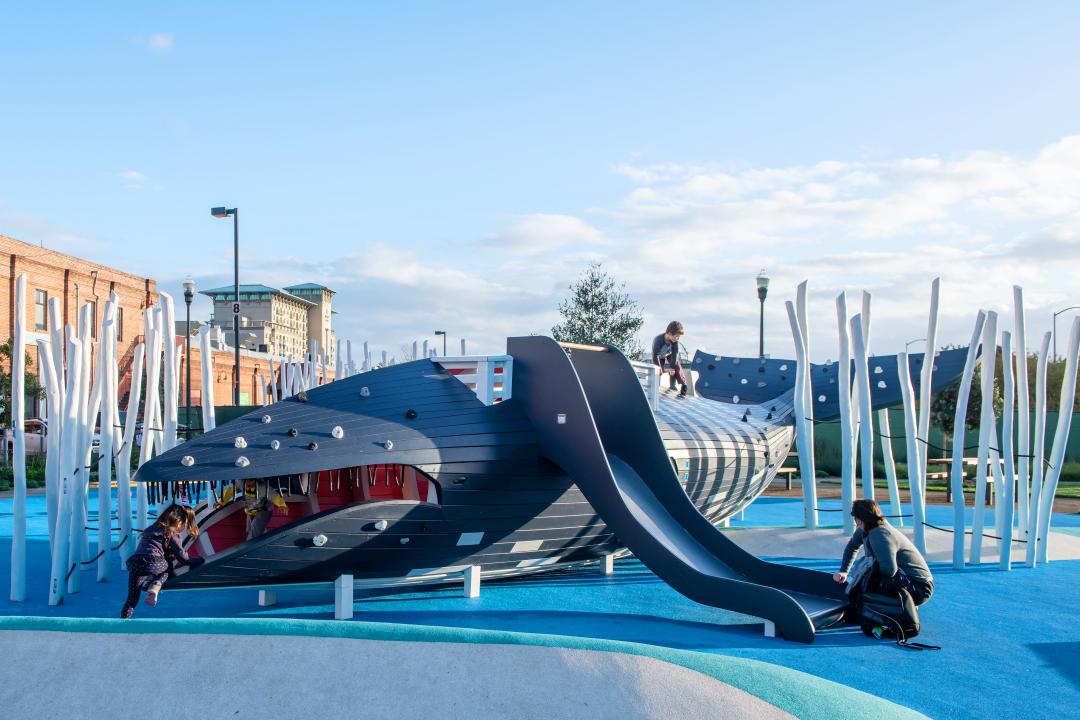 Emeryville, CA, USA