THE SNAKE
AND THE APPLE
WHERE: 
Aalborg, Denmark - 2019
CUSTOMER: 
Aalborg City
Aalborg City wanted a sculptural playground for the new urban space surrounding the Budolfi church in central Aalborg, designed to suit the area, both in regards to the context of the church and the visual style of the surroundings. The playground consists of a big snake, twisting and turning its long body around a big apple referring to the biblical story of The Garden of Eden, in which the snake tempts Adam and Eve to eat the apple of the tree of knowledge. 
The playground is kept in a compact design due to the limited space for the playground. It is about 3 meters tall with a slide at the top of the apple. Inside the snake, there is a long maze-like tunnel, where you can hide from other children when playing tag.
The colors were chosen to match the red brick buildings on the one side of the playground and the green garden on the other side. The colors are vibrant, which give the playground a dynamic and energetic expression, which enhances the dramatic effect of the big twisting snake.  
A part of the snake is designed with an incline for kids to run down - or for the smallest kids to slide down.
The snake is designed with varying spacing between the boards, letting light in and making it possible to look out through. The spacing also creates hand- and footholds, making it possible to grab and climb all over the snake.
Budolfi Church is situated in the center of Aalborg and the church provided the inspiration for the Garden of Eden theme.
The playground is designed with several levels and is a fascinating structure to explore. 
Electric lighting is built into the framework, enhancing the shapes and making it cozy after dark.
The light on the inside comes streaming in through the spaces between the wooden boards. 
SIMILAR PROJECTS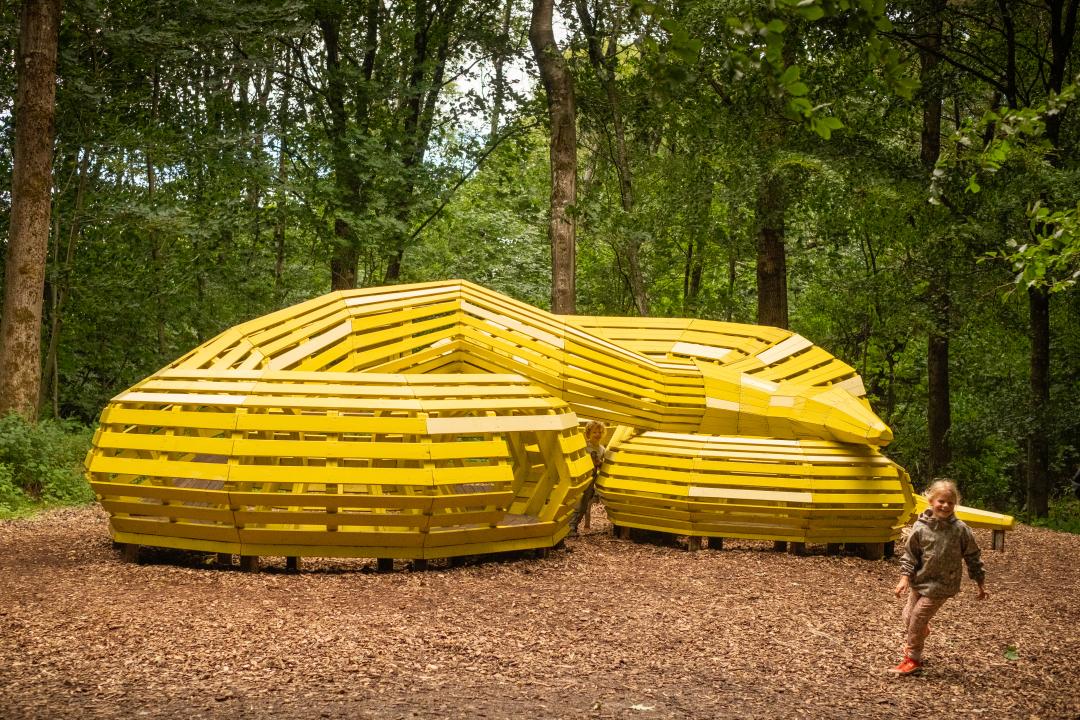 Kibæk, Denmark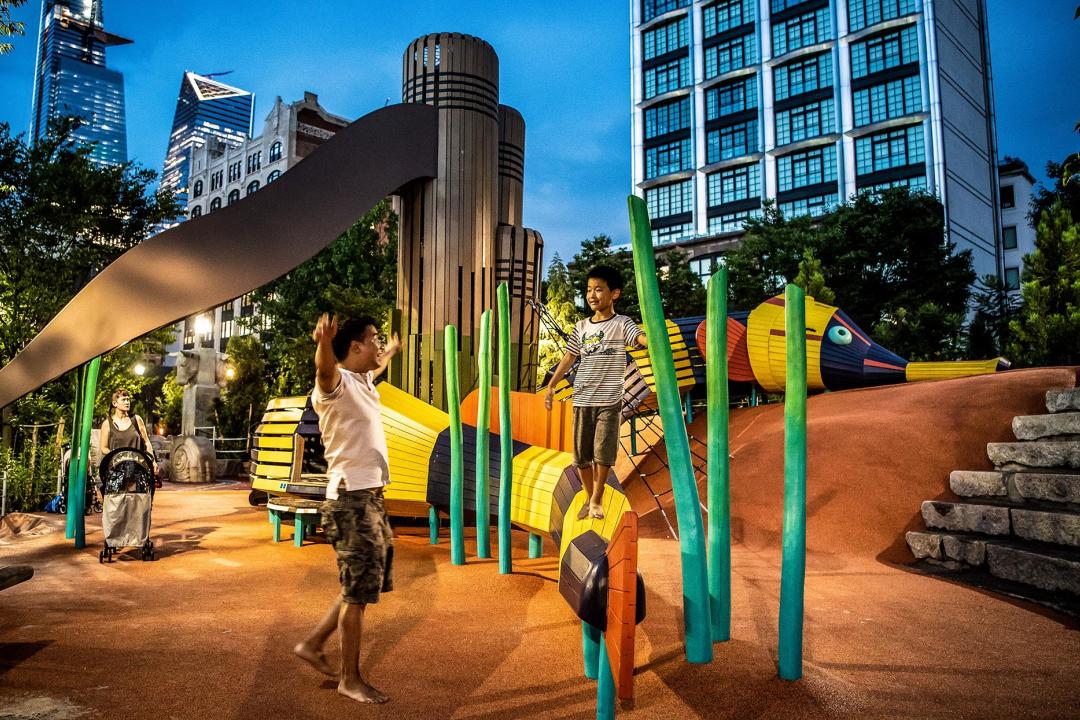 New York, USA