WHERE: 
New York City, USA - 2018
COLLABORATION:
MVVA - Michael Van Valkenburgh Associates
CUSTOMER: 
Hudsen River Park Trust
Hudson River Park is the longest riverfront park in the United States, which has transformed the urban landscape of Manhattan's West side into a beloved, urban recreational area.  Attracting 17 million visits each year, the Park offers many activities for locals and tourists and plays a critical role in protecting the Hudson River environment itself. The Chelsea Waterside Park is part of the larger area of Hudson River Park. It underwent extensive renovation in 2016 and MONSTRUM was asked to design an iconic playground interpreting the life of the river.
The playground is designed to fit the challenging terrain of the park. A playground of different heights gives a more dramatic effect to the design and adds play value.
The pipefish is a 35 meter long construction that twists and turns its way around the 7 meter tall tower. 
GO UP
DOWN
INSIDE
OUTSIDE
THE TWISTS
AND TURNS
OF THE
PIPEFISH
The concept of the playground is inspired by the fauna of the Hudson River, as the Chelsea Waterside Park is placed by the Manhattan waterfront. The imaginative underwater universe is designed to inspire kids to climb, balance, swing and slide.  
The main element of the playground design is the fascinating pipefish, which is a peculiar mix between a seahorse and an eel. The playful and charming creature adds personality to the playground and invites people of all ages to come closer and explore the atypical construction. 
Bollards are often seen along the riverfront covered with algae. At the playground, the bollard towers are 23 feet tall with a slide attached, which leads you down to the oysters in a large sandbox area. This part of the playground is designed for toddlers. Seaweed made out of wooden trunks is placed around the area of the playground for the kids to climb across.
At the top of the bollard towers, kids can discover this steel pattern interpreting the grains in the wooden structure.
The structure of the pipefish is designed with a wide gap between the boards to create a beautiful play of light when the sun shines through. The design also enables parents to interact with their kids through the gaps. 
Across from the pipefish and towers, you'll find a sandbox area for the smaller kids with a big oyster with a pearl inside. 
The project is made in collaboration with MVVA Michael Van Valkenburgh Associates, with whom we've been working since 2014. 
SIMILAR PROJECTS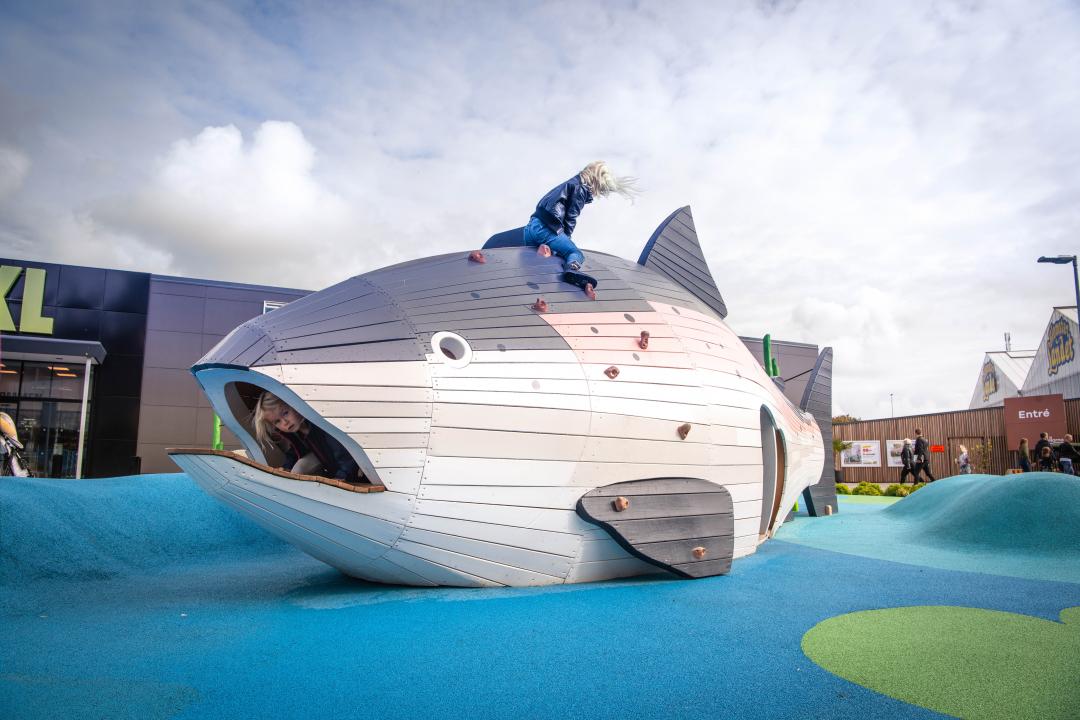 Halmstad, Sweden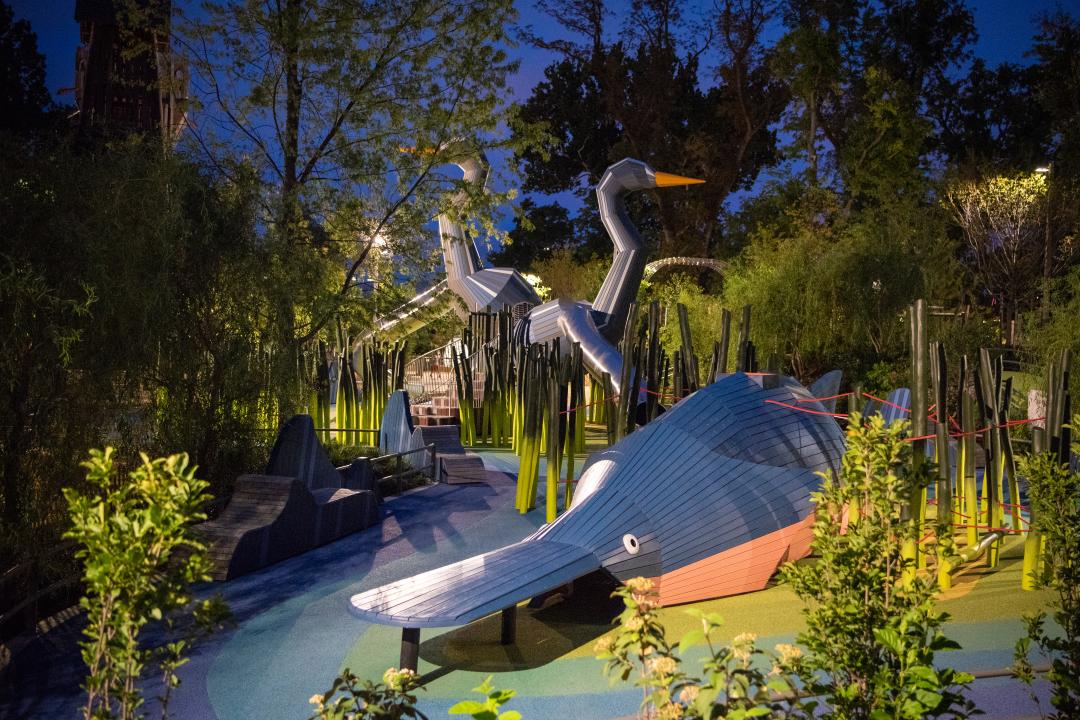 Tulsa, OK, USA