WHERE:
Bettencourt Park, Bezons, Paris, France
CUSTOMER: 
City of Bezons 
Play in the cool shadow of the butterfly's giant wings. Crawl up its back and fly away together.
The Butterfly Kisses in Bettencourt Park, Bezons near Paris is a charming playground. It is a swift rendezvous between the blue butterfly and the green grasshopper. Together they form a charming scene on a lovely summer day with many fun play features such as slides, climbing grips, hammocks and ropes, and trunks and leaves to climb across.
There are four play areas on the playground, which creates space for plenty of kids. 
Ropes are suspended underneath the wings of the butterfly, so the kids can crawl across, under and over the structure. 
The integrated lights in the playground create cosy places to hang out in the dark. ⁠
GO ON AN
ADVENTURE
IN THE DARK
The playground is illuminated at night, which makes it possible for the kids to play after the sun has set. 
Many kids can play together on the play structures.
SIMILAR PROJECTS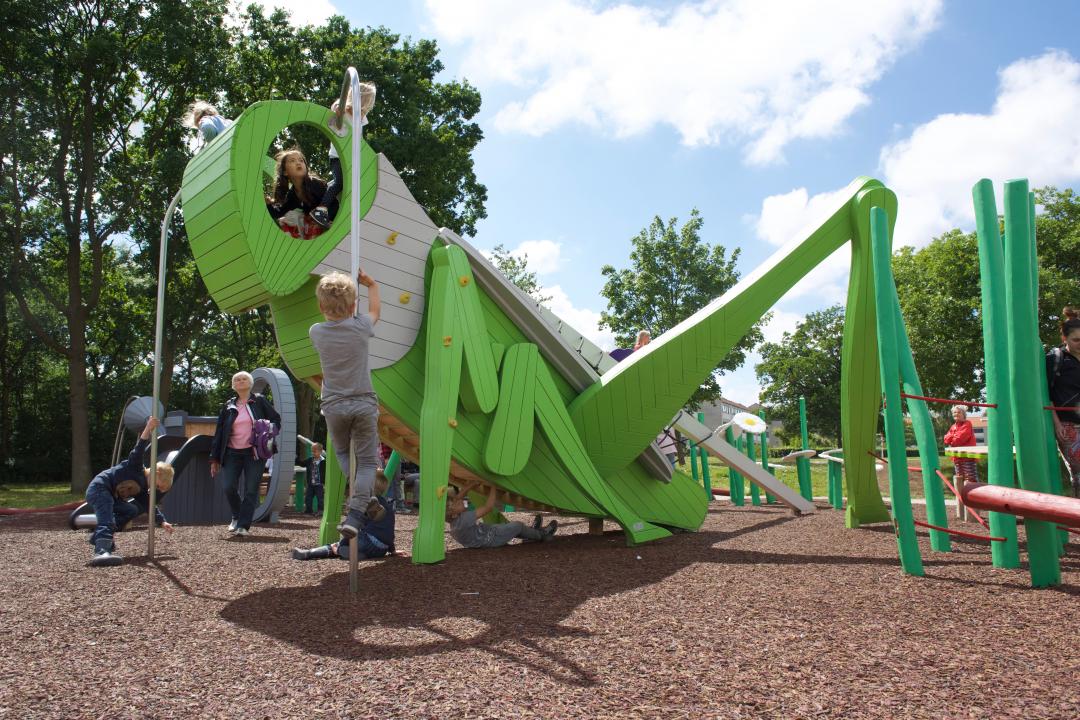 Espergærde, Denmark