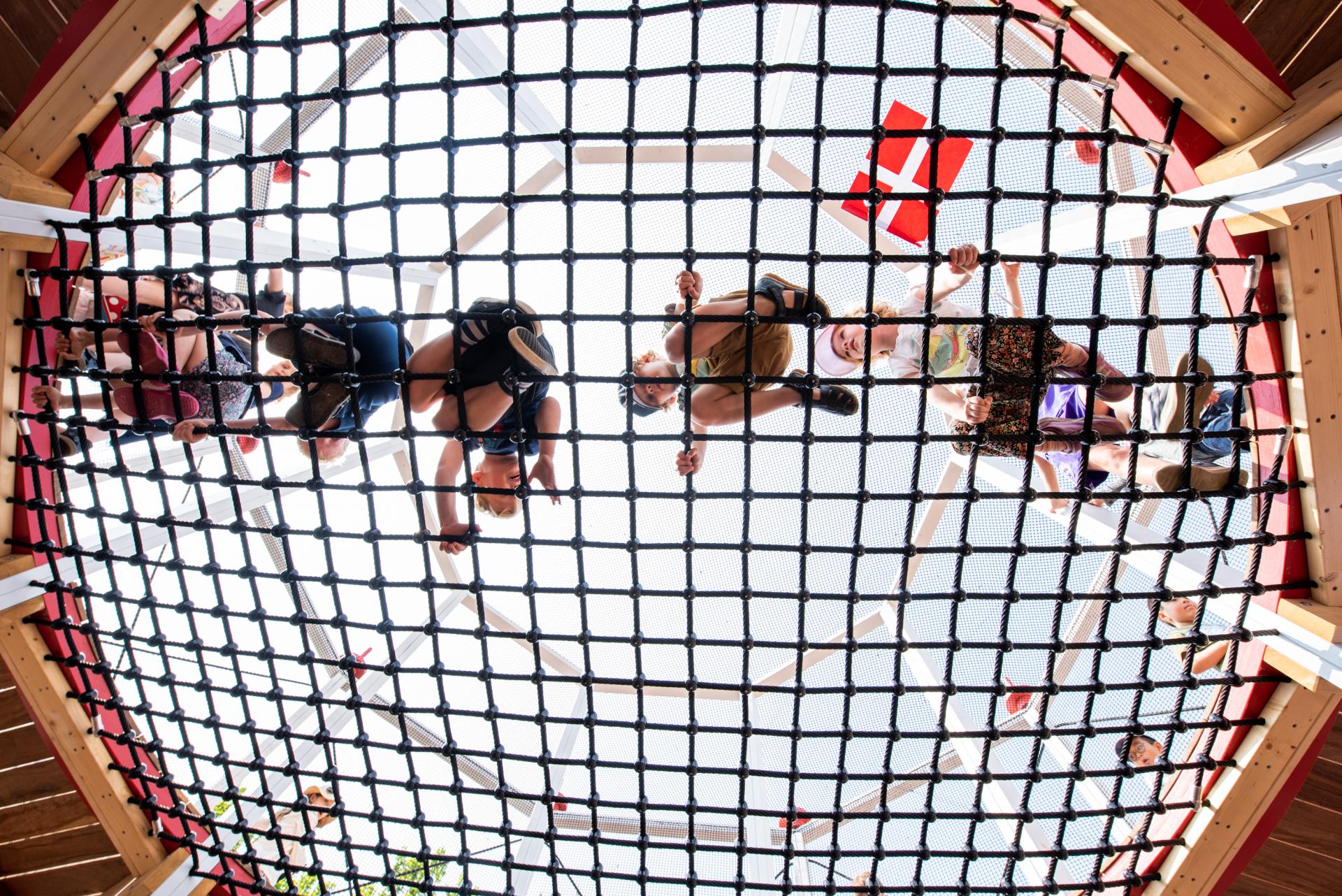 Is it time for a playground revolution? We think so!

A rebellion against the mundane, tired playgrounds scattered around our cities, schools, and public parks. We believe that playgrounds can (and should) be iconic spaces in the urban landscape, that inspire young and old to get moving, get creative and become the main characters in the narrative they are part of writing for the playground. More than just climbing frames, slides and swings - we want to create scenes for imaginative adventures to unfold, where only the sky is the limit! Every visit to a MONSTRUM playground is a unique experience, crafted by those who are playing there that day.
AN INDUSTRIAL


HISTORY

ADVENTURE
HORSENS, DENMARK
The Industrial History Adventure playground is located outside Denmark's Industrial Museum in Horsens. The playground brings the history of the Industrial Revolution to life by providing a space for children to experience some of the machines that they can learn about in the museum. The playground is designed to cater for all ages with a large challenging play area for the older children and an area for younger kids with smaller, low-to-the-ground elements. The play structures are full of fun, interactive features for the children to enjoy!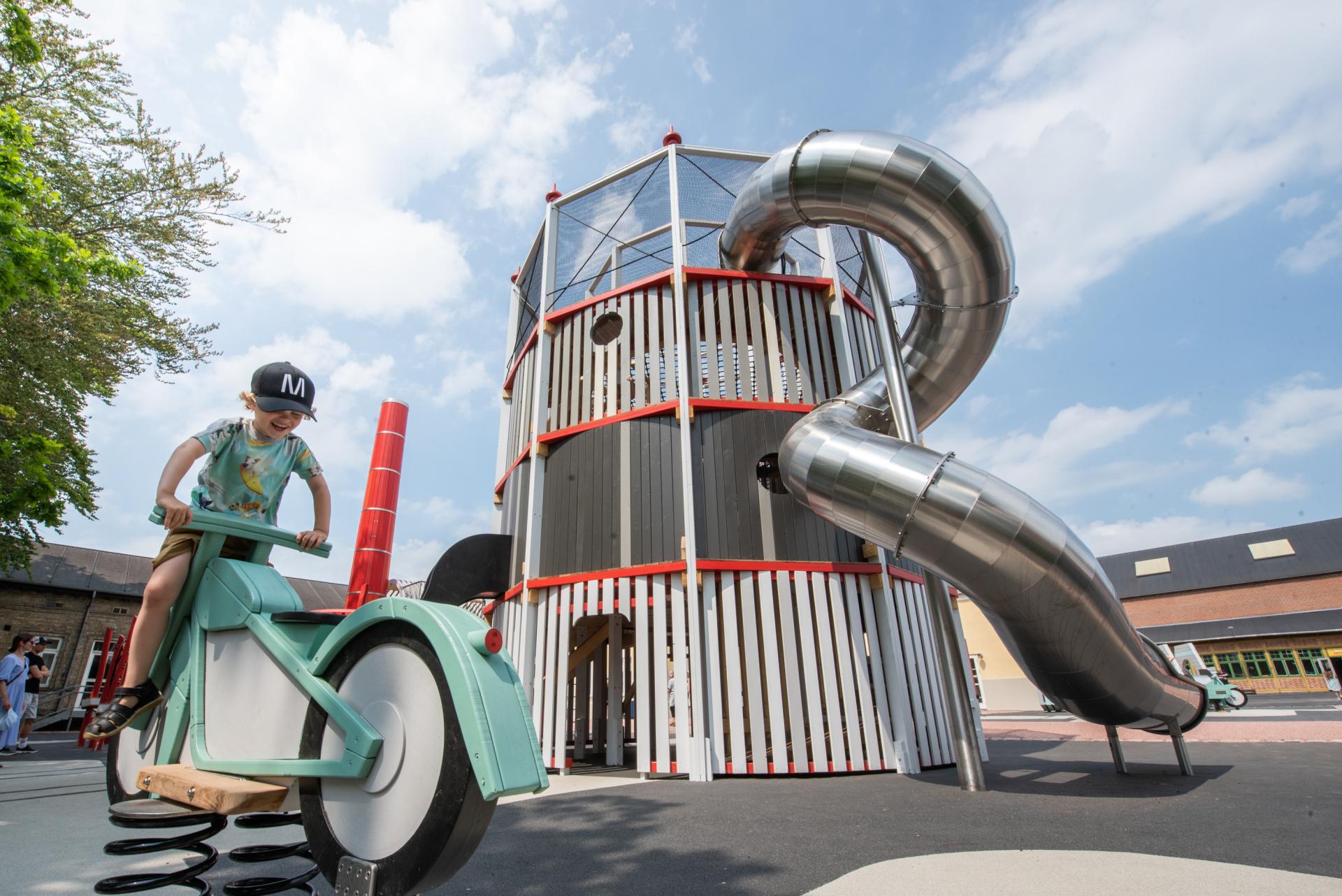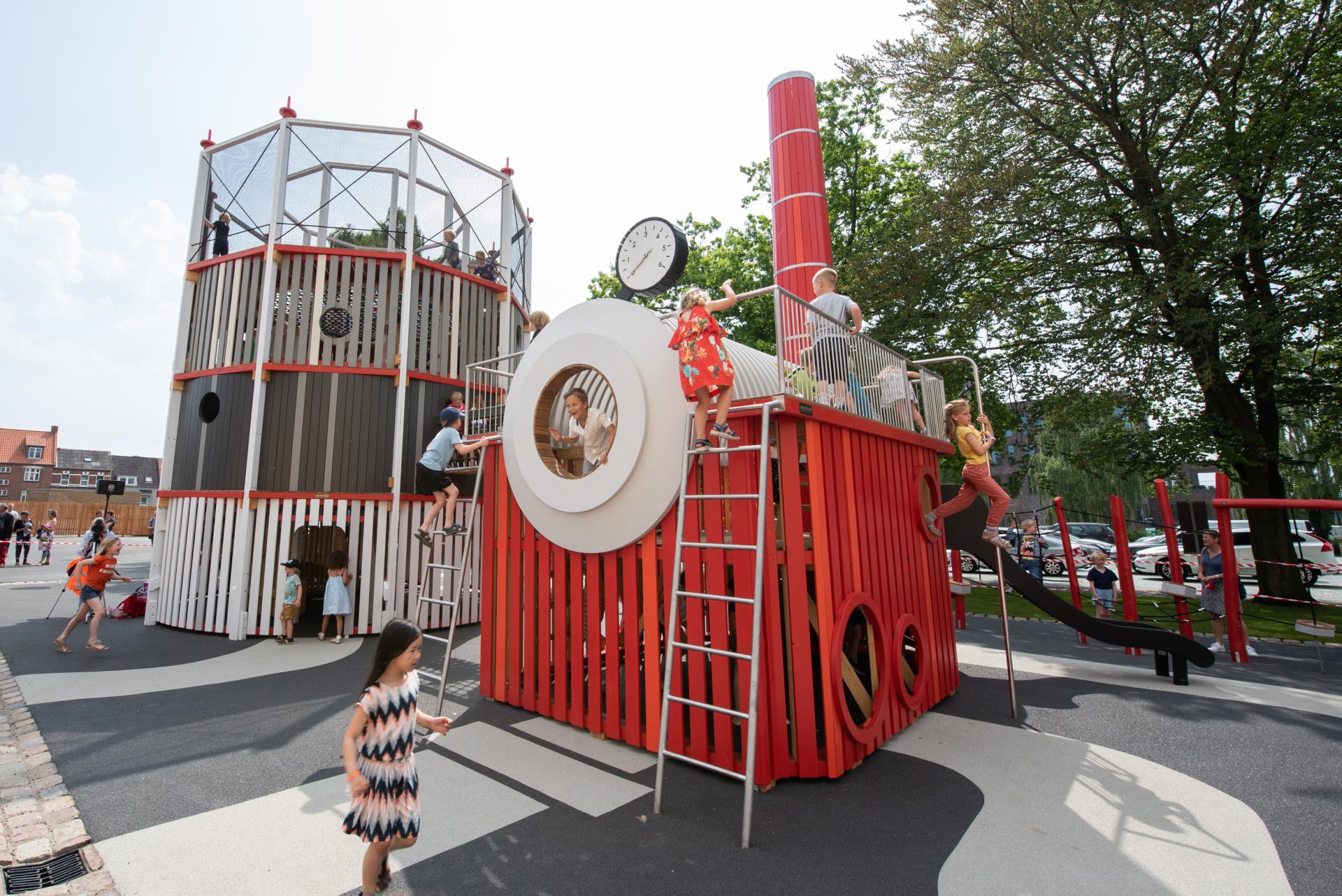 Venstre kolonne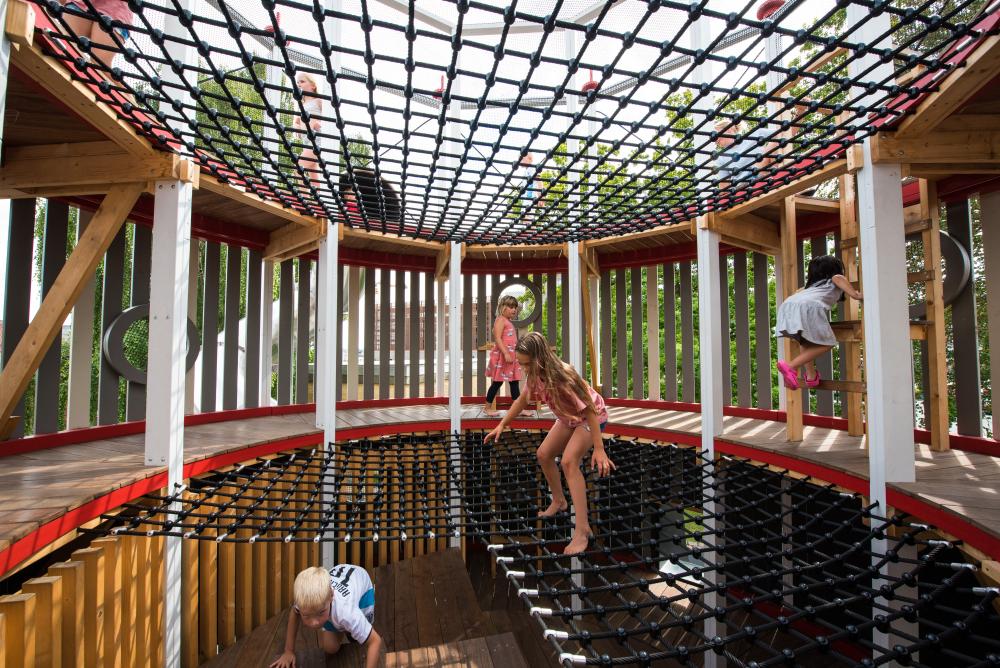 Højre kolonne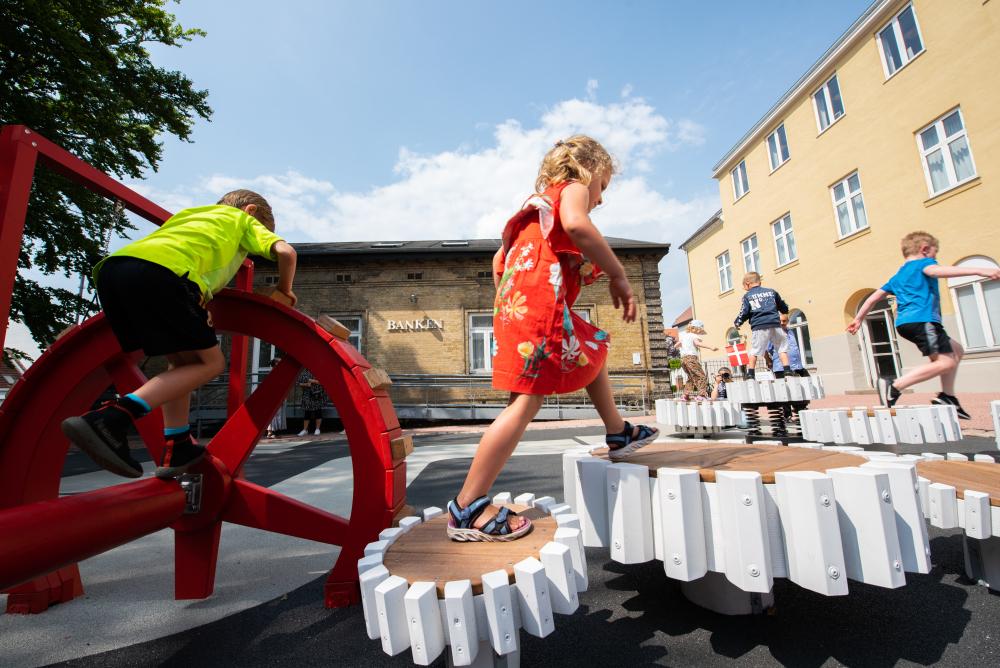 HELSINGBORG, SWEDEN
The Surfer's Paradise playground is situated in Helsingborg in Sweden on the beautiful beach promenade of the city. Inspired by the surrounding area with its lively beach and vibrant sealife, the playground is designed to echo the vibes of the beach and reflect the stunning nature beneath sea level. The energetic, colourful playground integrates beautifully into the surrounding area and invites both young and old to come and take a closer look.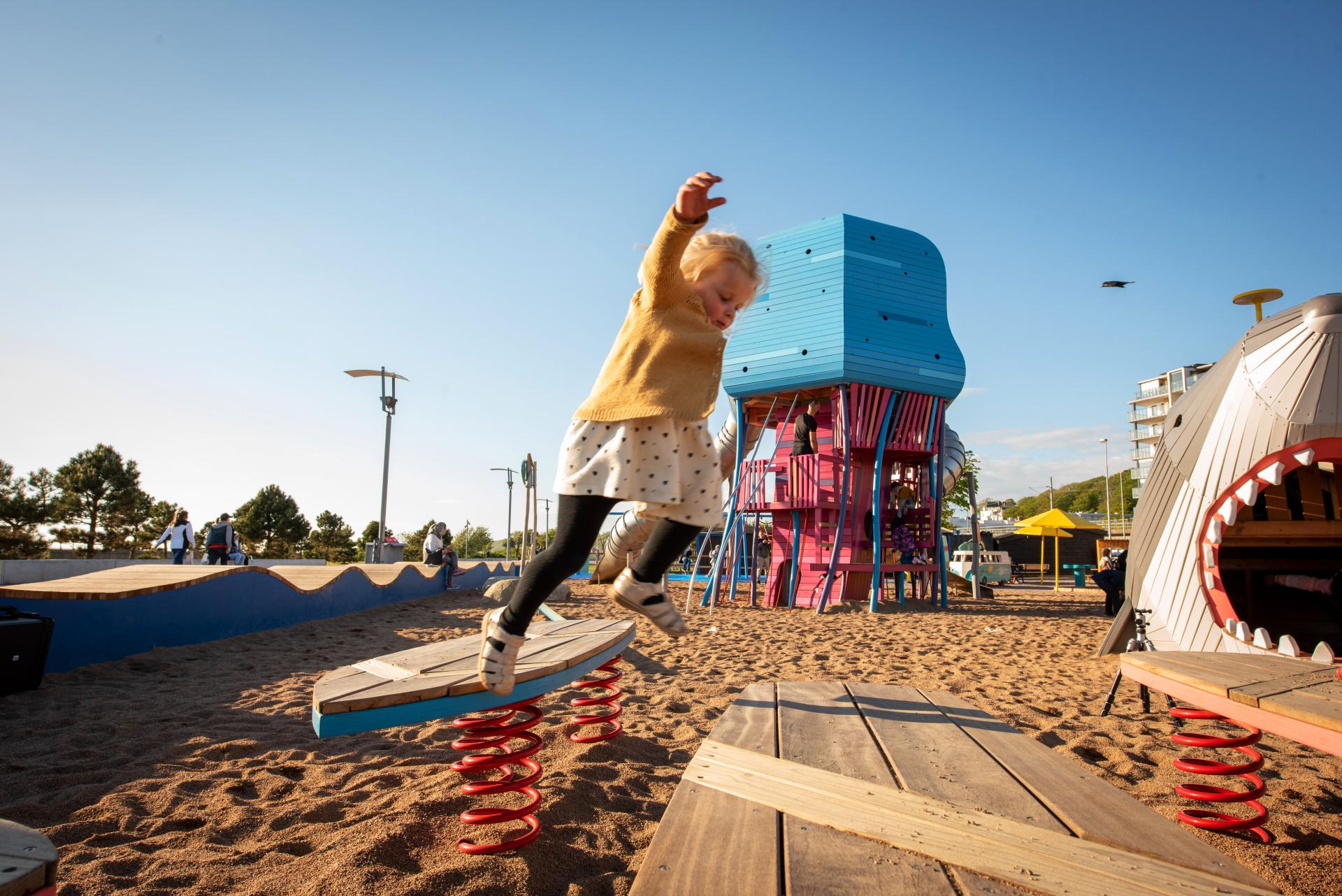 Venstre kolonne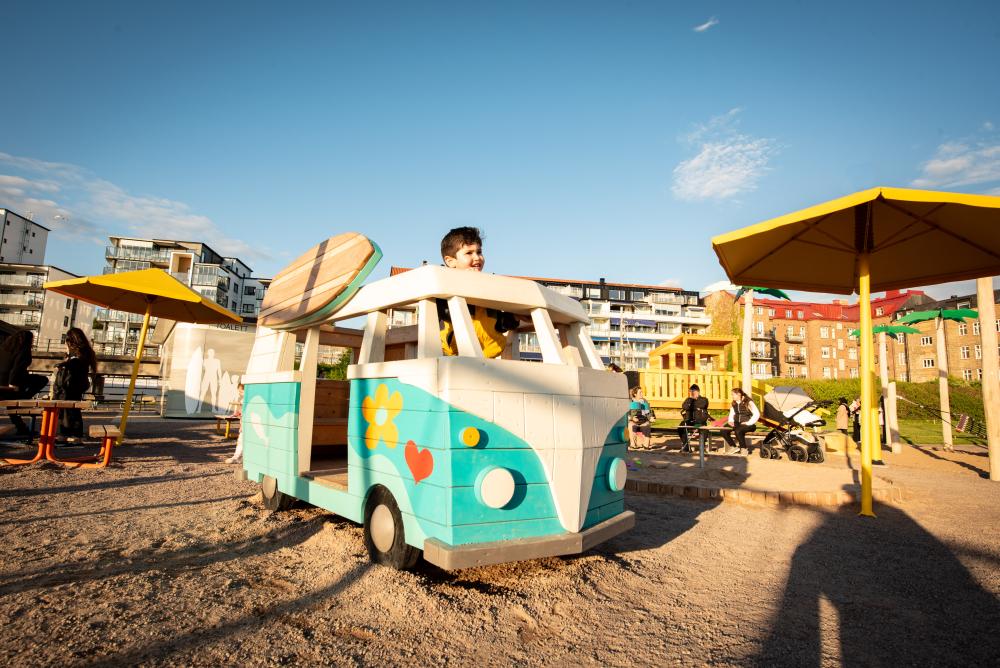 Højre kolonne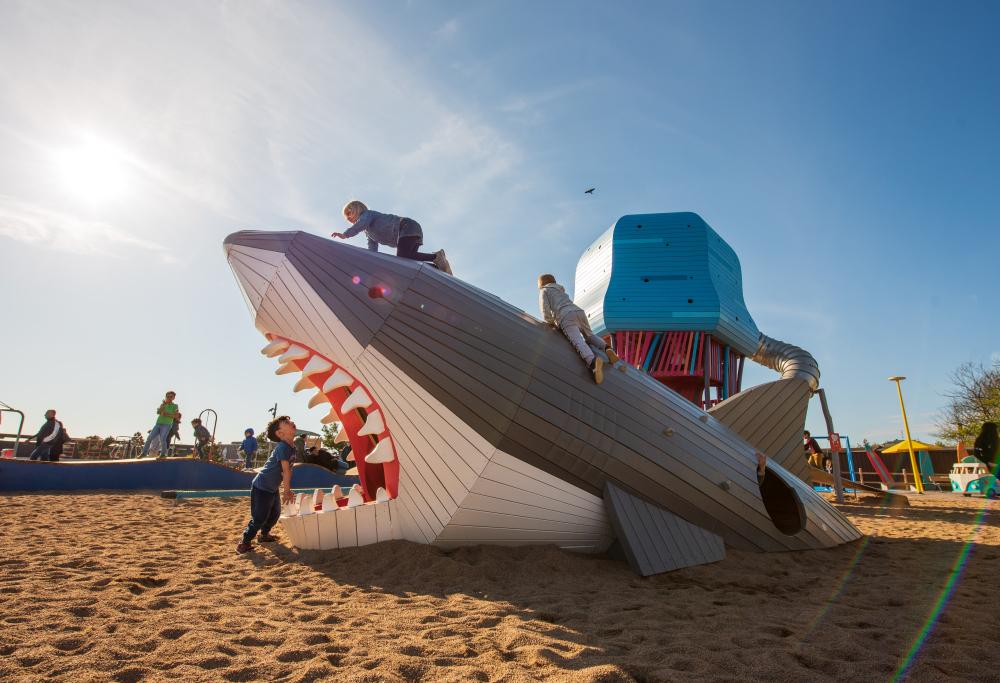 We're thrilled to have reached 10,000 followers on Instagram! Thank you for all the love and support!