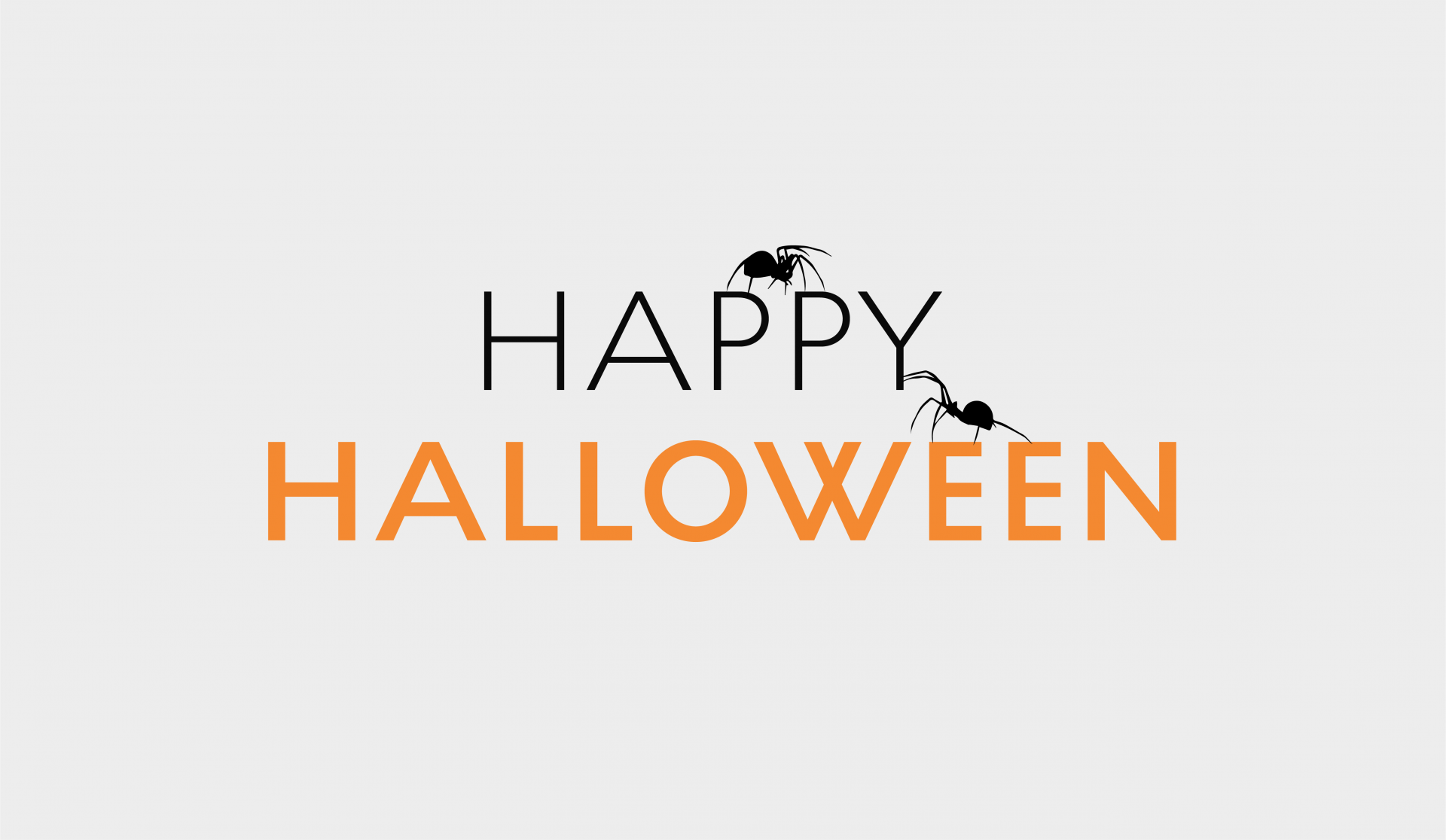 HAUNTED HOUSES AND
HORRIBLE CREATURES SCARY PLAYGROUND
ADVENTURES
Playgrounds doesn't necessarily have to be cute and bubbly with cuddly creatures. They can be dark and scary too! Check out our projects with clients who wanted something spectacular with a scary twist.
THE SPOOOOKY PARK IN VARBERG, SWEDEN
Venstre kolonne
The haunted house is designed in crooked angles to create a scary effect. The floor is slanted and makes it a challenge to balance and play on. 
Højre kolonne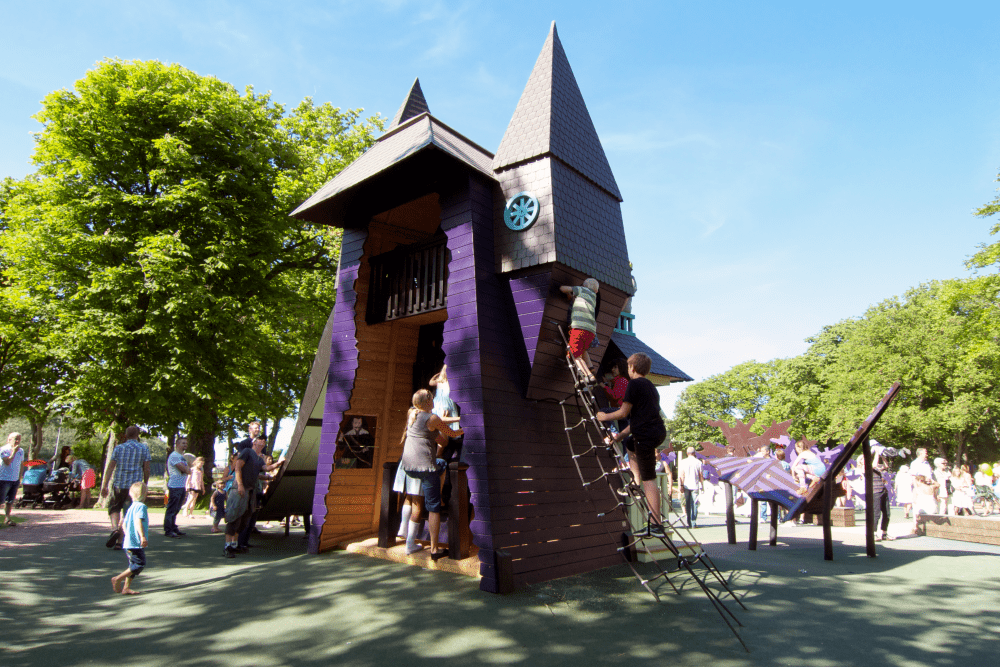 Venstre kolonne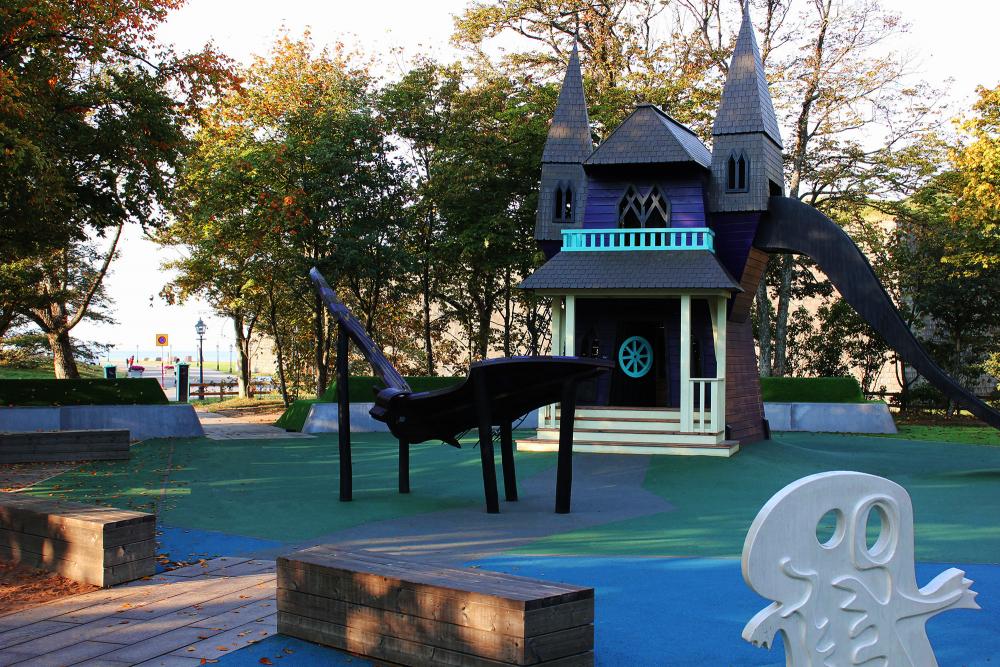 Højre kolonne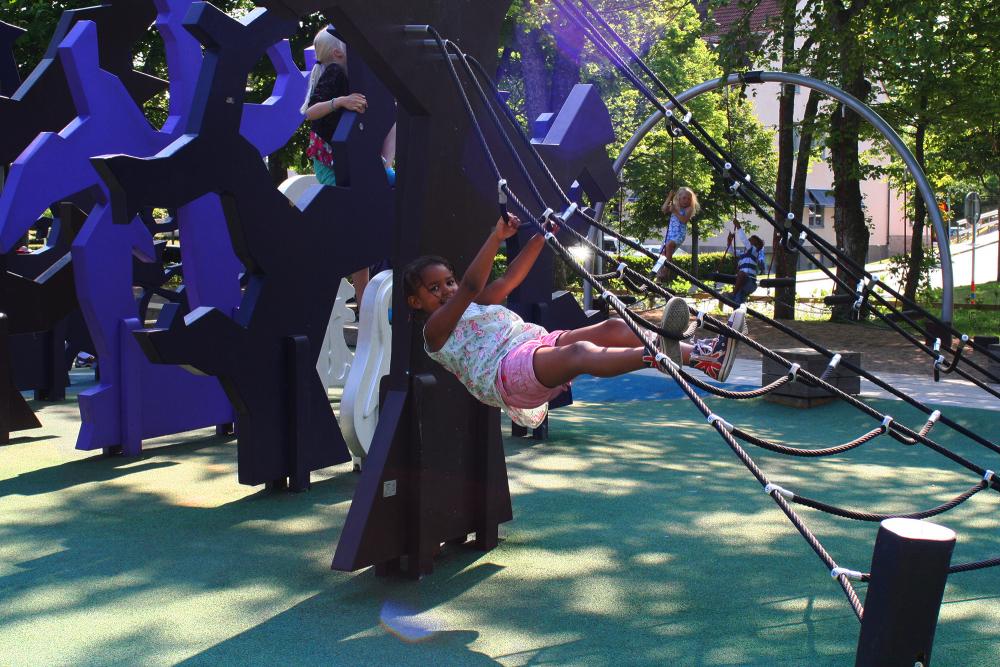 The kids can climb and balance on the spider web of rope attached to the big trees.