WHERE: 
Bisbeparken, Copenhagen, Denmark - 2012
CUSTOMER: 
Copenhagen, Denmark
Bispeparken in Copenhagen, Denmark consists of a giant robot monster chained into the ground with boxes scattered next to him. The design was developed on the basis of a small workshop with the children of the area. They came up with the idea of designing the playground as a monster. The monster is composed of many different elements with different playing options. He is more than 10 meters long from head to toe. The upper torso and the head of the monster act as a playhouse and observation post. To get to the top platform in a height of approximately three meters the children must use climb studs placed on the sides of the monster, balance on beams that make up the monster's arm, or climb up the pipeslide that serves as the other arm.
MONSTRUM designed the playground, while other parts of the area were designed by the consulting company, Thing & Brandt landscape.
The legs of the monster is connected with ropes and a steel bar. 
The monster is hollow and the kids can climb up to the top and exit through the back. 
BE A DAREDEVIL
AND CLIMB UP
THE MONSTER
Instead of arms the monster has four steel bars for the kids to slide down from. 
The kids can exit the monster through the back and climb down the boxes that are stacked on top of each other. 
SIMILAR PROJECTS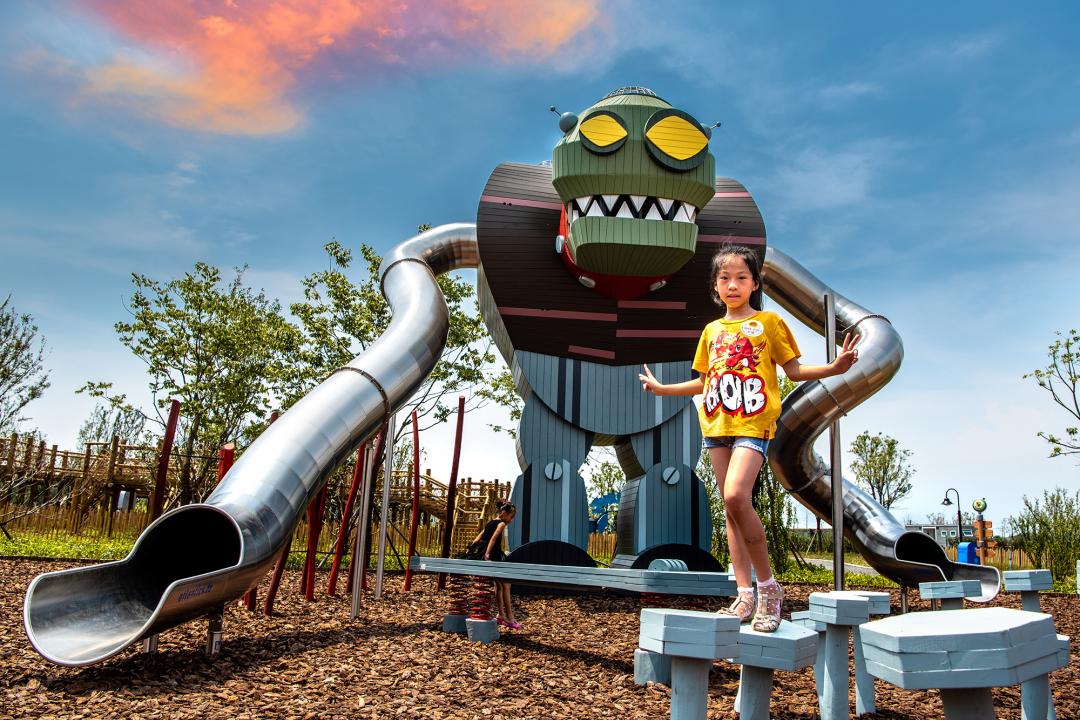 Wuxi, China
Brønshøj School, Copenhagen