WHERE:
Wuxi, China - 2018
COLLABORATION:
EA Games and New Pastoralism Group
CUSTOMER:
Plants vs. Zombies Theme Farm
The Plants vs. Zombies Theme Farm is a non-mechanical theme park in Wuxi, China. In contrast to a traditional theme park, they have designed a big 'back-to-basics' garden, telling the story of the popular app and game "Plants vs. Zombies". The park is divided into two areas: The Plants and the Zombies. In the 'Plants' area, guests will find a little farm showing kids how to grow vegetables and herbs. In the 'Zombies' area, the giant Zombot structure is the main feature.
The brief was to create an iconic playground, which would clearly visualize the theme and help brand the park. Therefore, we designed the 7.5-meter zombie robot as the main character, who can be seen from all over the park. Children can climb inside the giant Zombot then slide down to the ground via its two robot arms. As well as the Zombot, the playground features other elements from the game including giant tools, pirates and more zombies.
The game has different levels based on varying themes. Amongst others, a pirate theme can be explored at the other playground right next to the Zombot.
JOIN THE BATTLE
AGAINST
DR. ZOMBOSS
CONQUER
AND DESTROY
THE LIVING DEAD
The kids can engage in dramatic play with the mad shark.
The giant Zombot is decorated with paintings from the game on the inside. 
Kids can balance on rope that connects the different play elements. 
Venstre kolonne
Højre kolonne
PRODUCTION
OF THE GIANT
ZOMBOT
The project was developed in collaboration with EA Games and New Pastoralism Group. In order to get the very right mood of the park, and an accurate interpretation of EA's figures, a close collaboration was important. From the beginning all parties have been involved in the process, discussing ideas and challenges.
FROM IDEA
TO SKETCH
TO PLAYGROUND
SIMILAR PROJECTS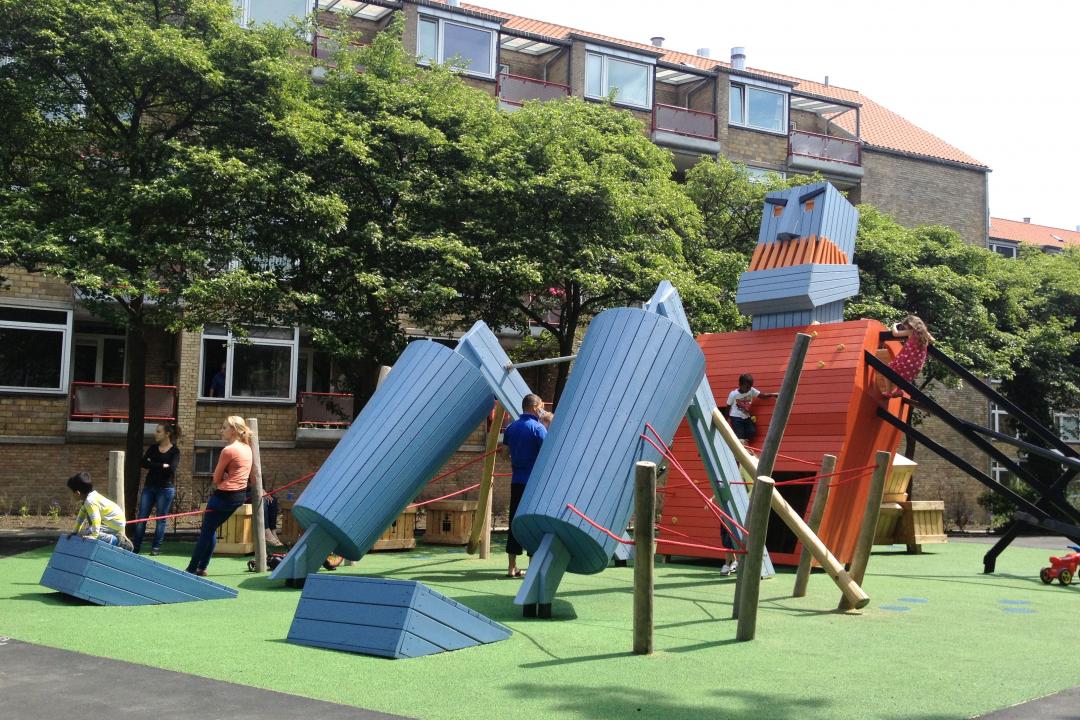 Copenhagen, Denmark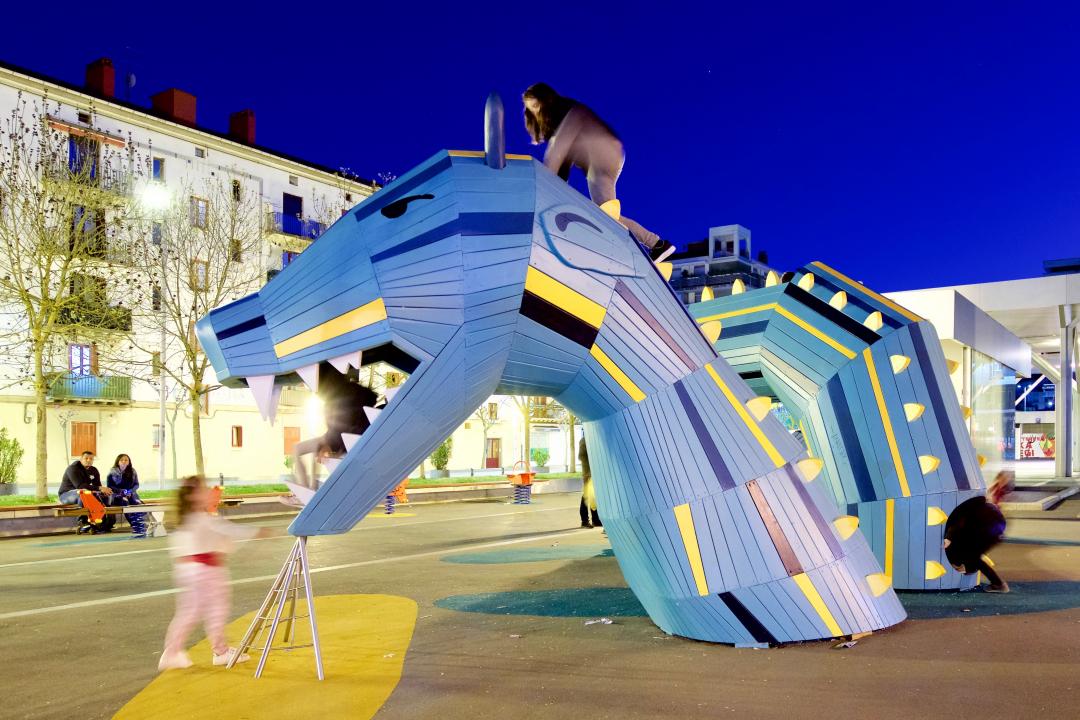 Mondragón, Spain