WHERE: 
Växjö, Sweden - 2017
COLLABORATION: 
Designers Annika Carlsson and Frida Nordmark
CUSTOMER: 
City of Vaxjö
Linnéparken is a beautifully landscaped park in Växjö, Sweden. The park is named after Carl von Linné, a Swedish botanist, zoologist, and doctor. The playground is a tale of his passion for flowers combined with Swedish furniture classics. The main element in the playground is the flower castle. Take a ride down the slide from the big wardrobe or climb up into the giant clock. The flower castle sits beside a forest of 'fräken' (horsetail), which is designed for the children to climb around amongst.
In collaboration with the designers Annika Carlsson and Frida Nordmark, the aim was to convey the story of Linné and create an aesthetic playspace full of life and opportunities for kids.
The kids can explore the odd historic castle, which is a mixture of different elements such as a clock, a closet and flowers.  
The trunks are inspired by and designed to look like giant horsetail plants. The kids can climb and balance on them. 
A COMBINATION
OF HISTORY, FAUNA
AND PLAY
Next to the flower castle you will find Linné's little cottage, which he called his 'palace in heaven'. Crawl inside and be inspired by the many flowers or take a look at one of his many books.
The moodboard and colour palette are the creative cornerstones of the design and the playground. 
If you want to make a scene, then try the silhouette figures from the 1700s.
Take a snapshot and imagine living in a completely different time with a completely different wardrobe.
The main construction, made out of a tower and a clock among other elements, has many entrances and little corners for the kids to explore. 
SIMILAR PROJECTS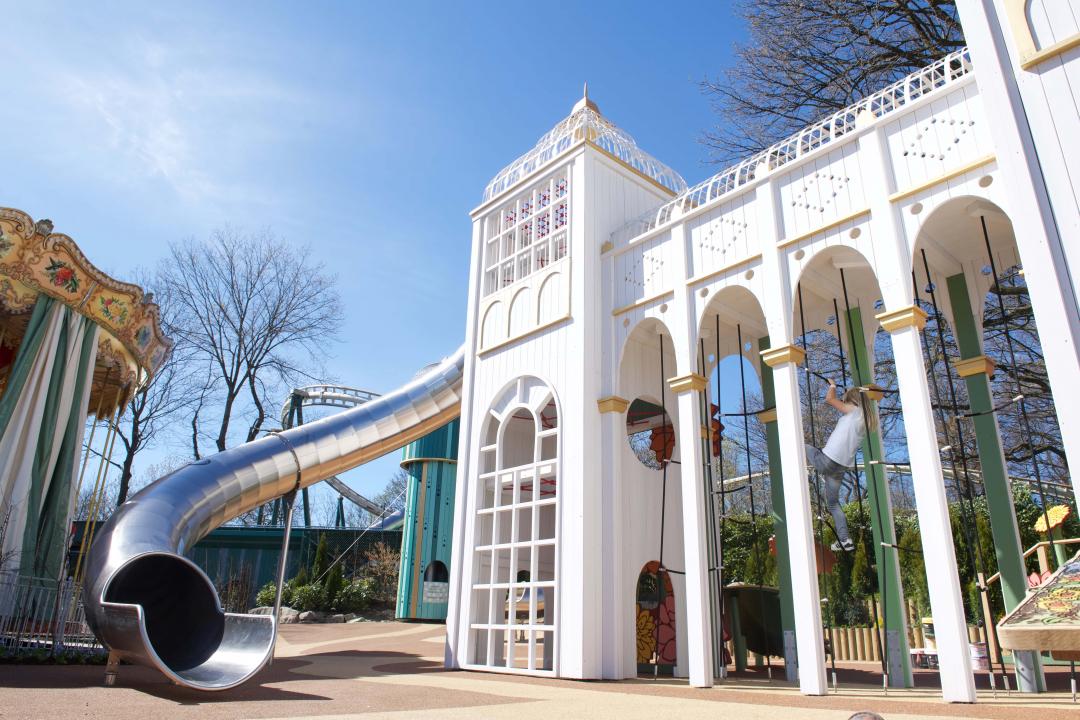 Gothenburg, Sweden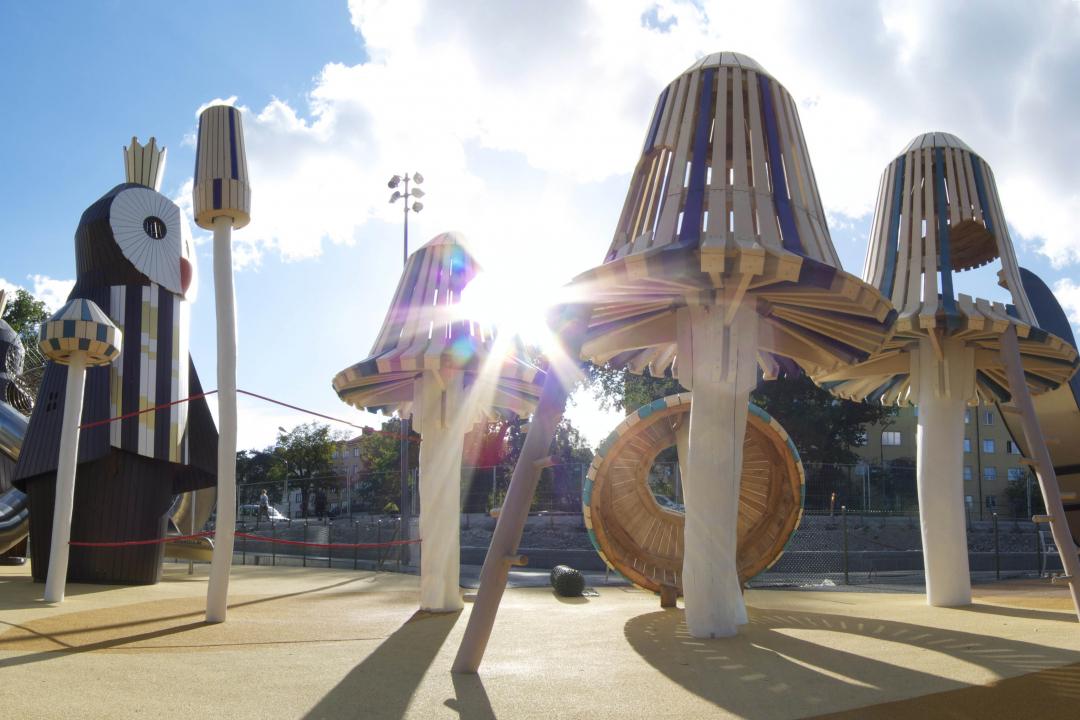 Stockholm, Sweden