WHERE: 
Varberg, Sweden - 2013
CUSTOMER: 
Varberg city
The playground Spööökitetsparken is a spooky ghost playground, which consists of a large haunted house, three fluttering bats and a dark forest inhabited by ghosts. 
The back of the haunted house is in ruins and you can look directly into the old hall. The stairs are still there. They lead to a balcony three meters above the ground. From here you have the perfect overview of the playground. Where do you want to go next? If things are getting too scary, you simply slide down the express slide and find a safer place. If you want to climb you can do so on one side of the house on a rope ladder and sneak in through the window and on to the balcony.
The haunted house is designed in crooked angles to create a scary effect. The floor is slanted and makes it a challenge to balance and play on. 
The kids can climb up the bats and balance on the wings. 
Inside the house portraits of Swedish kings and queens are painted on the boards, framed in gold, off course.
The kids can climb and balance on the spider web of rope attached to the big trees. 
Night time scary lights
SIMILAR PROJECTS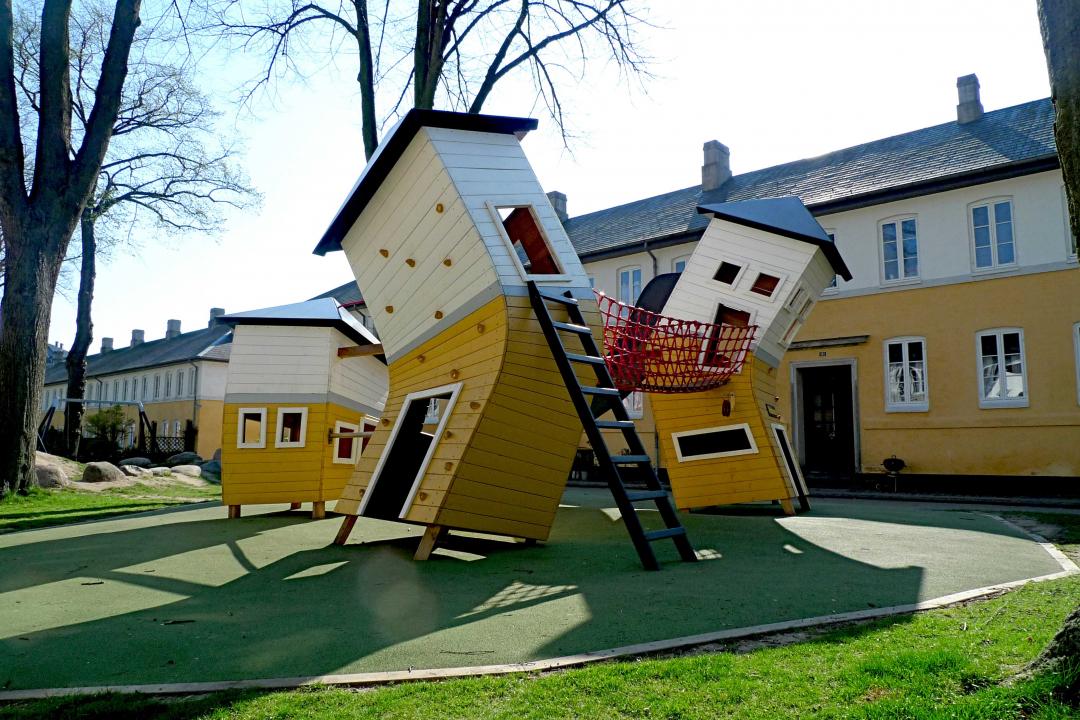 Copenhagen, Denmark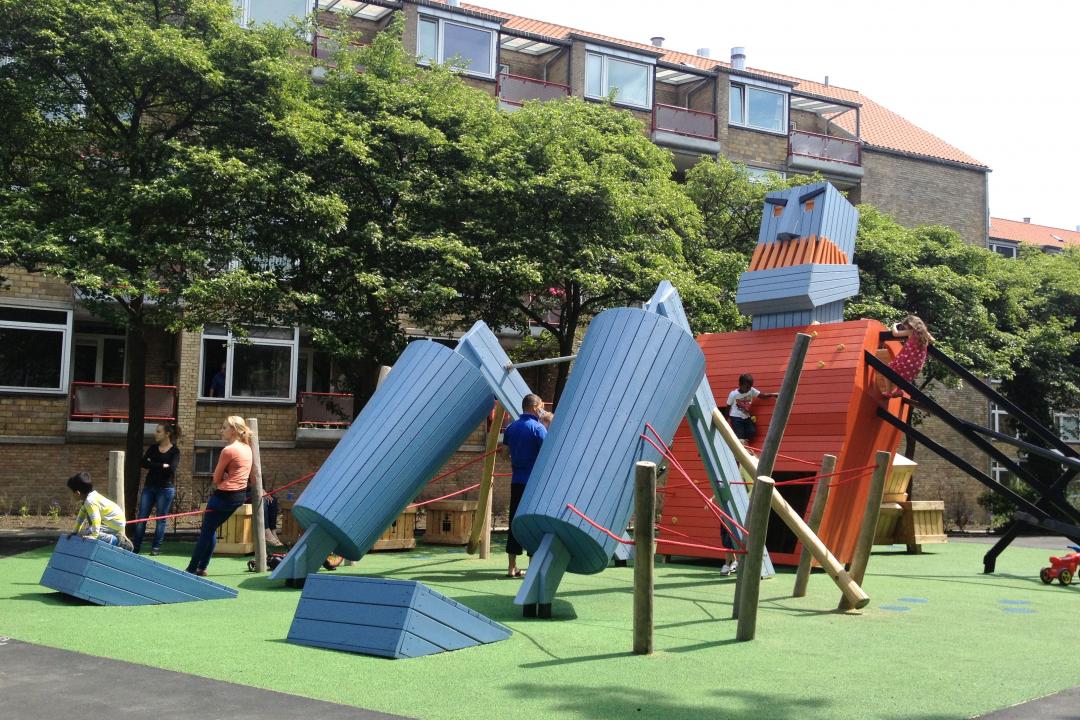 Copenhagen, Denmark