WHERE: 
Malmö, Sweden - 2020
CUSTOMER: 
The City of Malmö
The Öresund Playground is situated on the beautiful waterfront overlooking Øresund. Reflecting its surroundings, the playground comprises a big fish, a lifeguard's tower, an ice cream booth and much more!
The colourful ice cream booth is inviting and provides opportunity for fun roleplay games between kids and adults.
Climb on up the big fish!
Make and sell your own ice cream from the ice cream booth.
Absolutely fantastically well-thought-out playground,
that's exciting for both big and small kids.
What a success! My kids thought it was lots of fun!
Ida
Review on Google maps
The playground is located in beautiful surroundings on the waterfront of Øresund.
Hoist away - the sand crane is a fun, interactive feature for kids to play with together.
Teamwork time! Fill the container up with sand so your friends can hoist it up to the top of the tower.
SIMILAR PROJECTS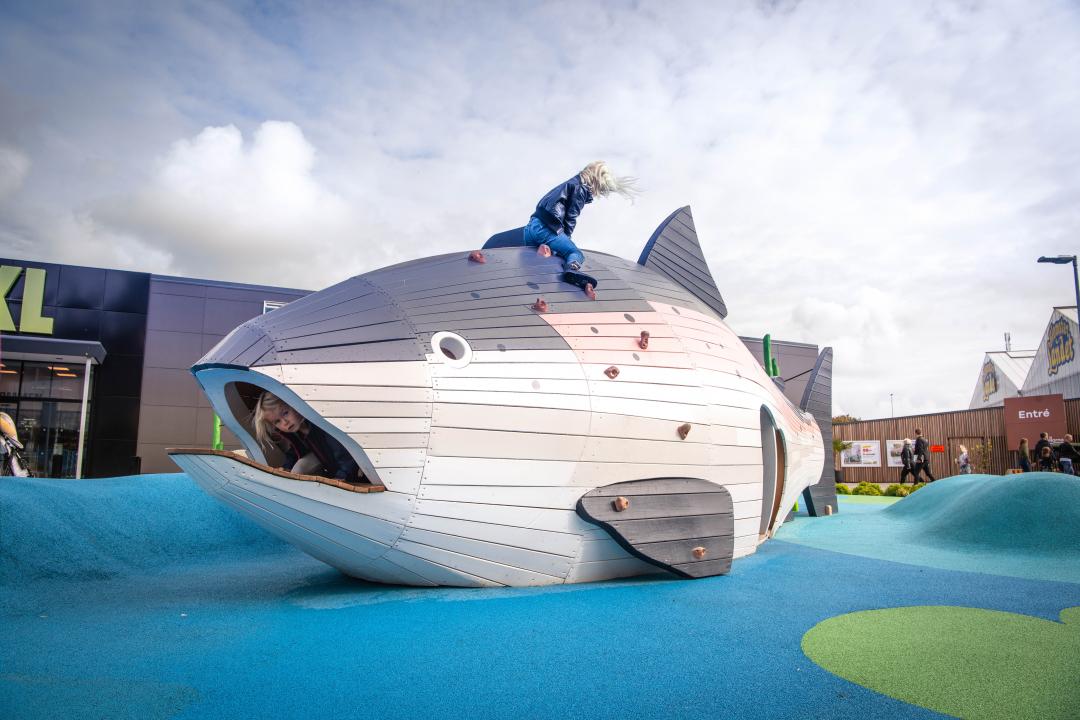 Halmstad, Sweden