WHERE: 
Chasseneuil-du-Poitou, France - 2016
CUSTOMER: 
Futuroscope
Futuroscope is one of France's oldest amusement parks and is renowned for its high-tech attractions and unusual buildings with their futuristic architecture, which attracts both young and old. The sight is something to behold, with impressive, futuristic glass and metal buildings and giant spheres and domes. It is one of a kind in Europe with its combination of fun, magic, and futuristic entertainment. MONSTRUM was commissioned to make an adventurous playground to complement the park's design. 
The playground is a surreal version of a garden that has grown out of proportion to giant size. The world is turned upside down as the once so tiny ant is now huge. The kids can, likewise, switch roles and become the small insects, crawling across the ant's body. The structure can be explored in different ways, as the kids can sit on its head and ride on it like a horse, steering it by its feelers. There's a small slide on the side of the ant for the smallest kids. 
The two huge flowers are connected to each other with a steel mesh tunnel and one of them has a 4-meter tall slide. The impact material is designed in bright colors of green and orange, adding energy and a playful vibe to the overall expression of the playground. 
The ant is designed to be crawled on as if the kids are small ants themselves. It is connected to giant blades of grass and leaves.
To create the feeling of being in a giant garden, we placed flowers and trunks across the area.
SIMILAR PROJECTS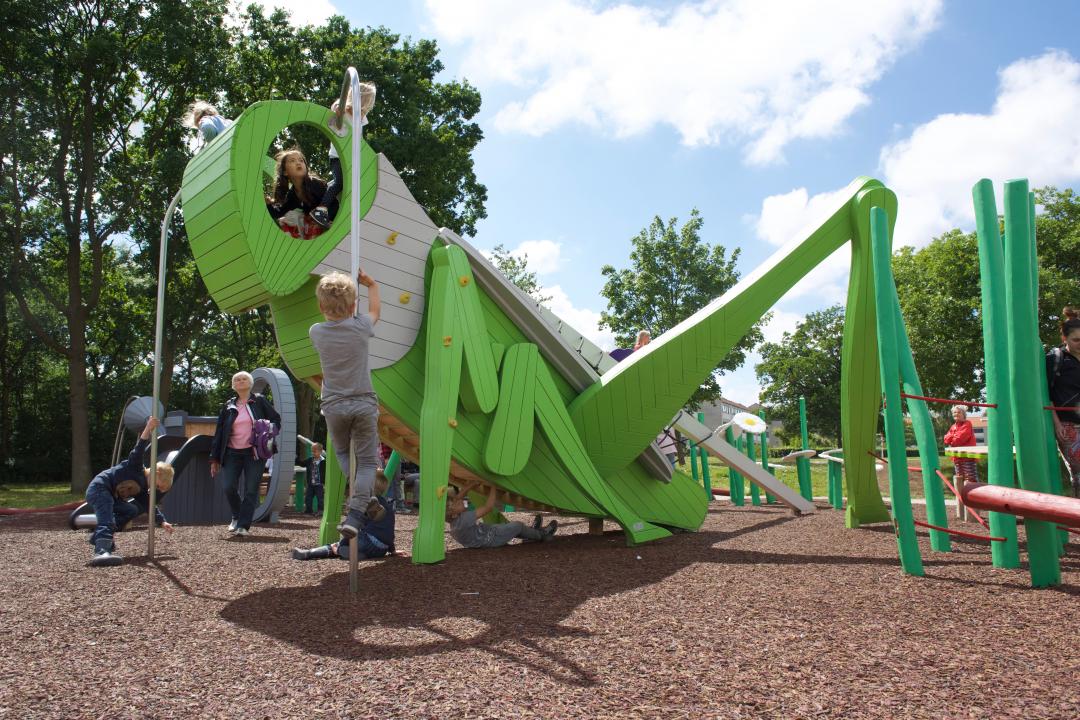 Espergærde, Denmark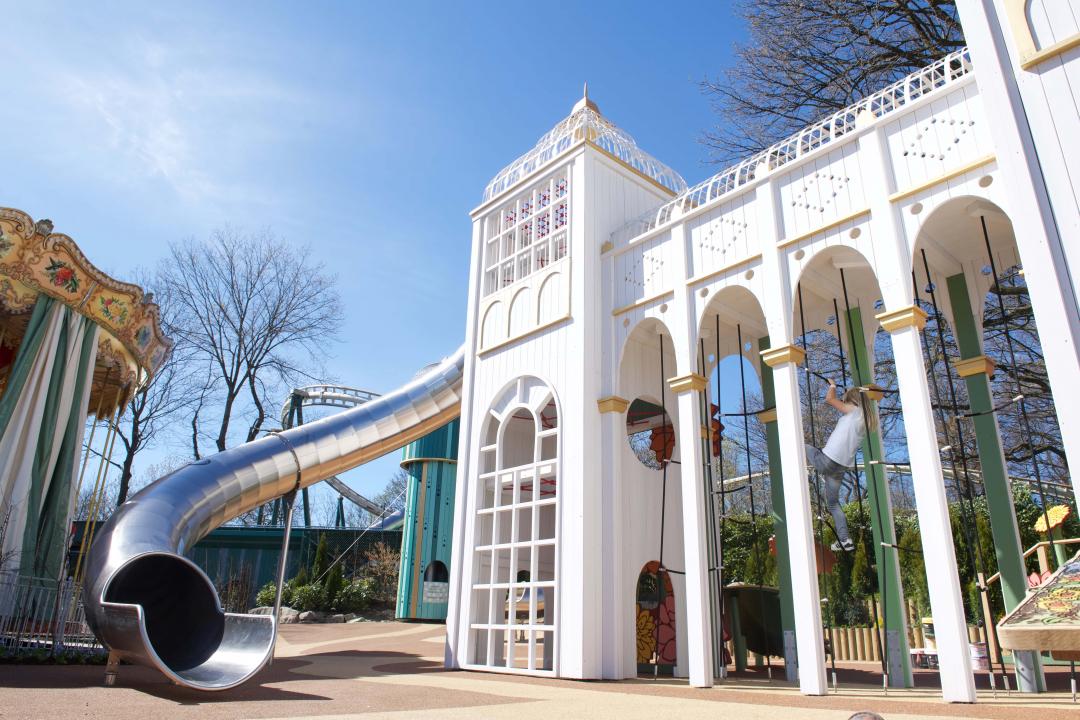 Gothenburg, Sweden