THE DEER
OF ODDERØYA
WHERE: 
Peisestuen Park, Odderøya, Norway - 2021
COLLABORATION: 
Rambøll
This playground was part of an ambitious plan to develop a new neighborhood on the island of Odderøya in Kristiansand, Norway. The new area was to embrace both young and old - making building an iconic new playground an obvious choice to attract the younger and family segments.
Spread across several levels at various heights, the playground forms an exploratory obstacle course with play features for all ages. The playground's natural shapes and color scheme make it an integrated part of the beautiful park landscape. The playground's design is inspired by the local flora and fauna and is centered around the two beautiful deer located at the highest point of the area.
There is a multitude of play opportunities here. Kids can climb up the huge deer and enjoy the view of the entire park; navigate the forest floor obstacle course as they jump from flower to pine cone and balance on trunks before running down the hill to check out the fun salamander.
The playground is spread across several levels in the park, making it fun to explore and run from one area to another.
At the base of the hill, you'll discover the friendly salamander!
COME ON AN
ADVENTURE
IN NATURE
DISCOVER THE DETAILS

OF THE PLAYSCAPE
Beautiful details like these flowers are scattered around the playscape.
An obstacle route of flowers, mushrooms, pine cones and leaves connects the different areas of the playground in a fun way!
OTHER CASES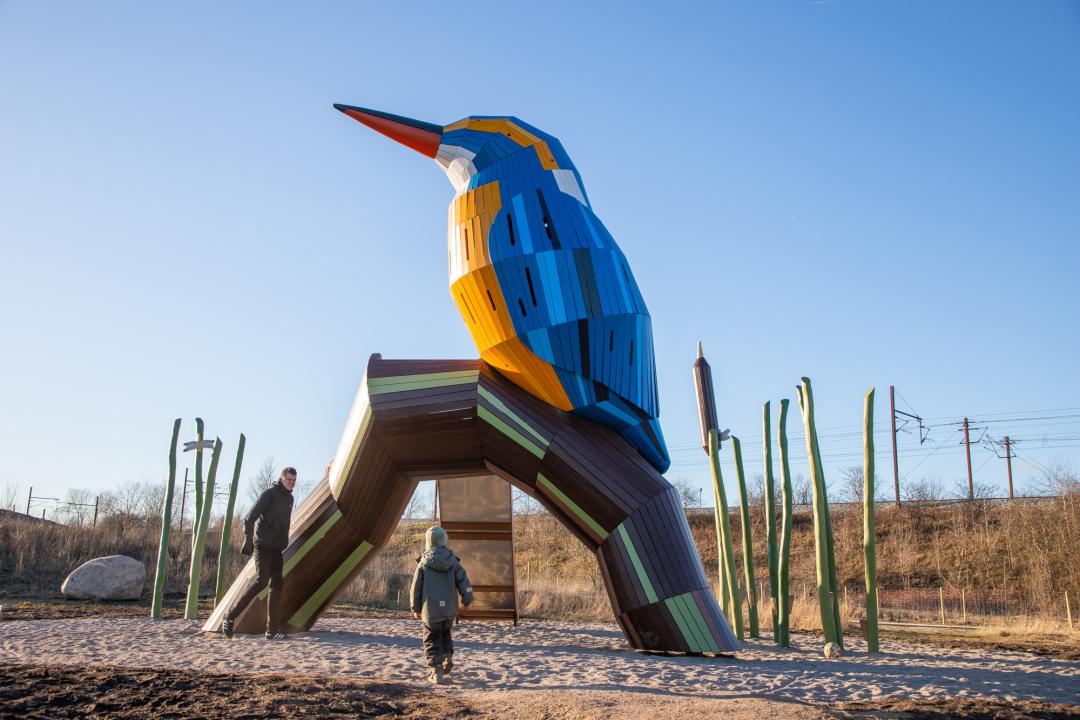 Albertslund, Denmark