THE HISTORICAL
PLAYGROUND
WHERE: 
Viborg, Denmark - 2019
COLLABORATION: 
Eric Brandt Dam Architects
CUSTOMER: 
Hald Manor
In the woods outside of Viborg lies an area of land, in which important episodes of the history of Denmark have unfolded. it contains five stages of the Hald Manor of which one dates back to the 12th century. The site has now undergone an extensive renovation, telling the story of the place and its significance in history. The architect firm Erik Brandt Dam Architects was assigned the task of designing this ambitious project with a focus on nature and modern architecture. MONSTRUM was asked to contribute with a playground to physically engage the kids, making the museum relatable for kids while still maintaining the artistic focus. 

The playground is designed in a medieval theme with classic and recognizable elements such as a big tower, a catapult and a giant wild boar. It has a dangerous vibe with a reference to battles and wild animals we no longer see in the nature of Denmark. Here the kids can play the victorious knight, storming the tower and using the catapult. 
The playground also has direct references to the five different sites and eras of the Hald Manor. Much of the history is hard to spot in the faded ruins, but it has come alive at the playground for the kids to explore and the adults to get inspired by.
The wild boar is almost 5 meters tall and is a fascinating structure to climb on and venture inside. 
CRAWL INSIDE
THE BELLY
OF THE BEAST
The insides are designed with as much care as the outside, making the experience of exploring it even more fascinating. 
The inside of the wild boar is designed with play features such as the rope net for the kids to balance on, climb up and lie on. 
The wild boar is big enough for adults to explore it as well. 
The catapult adds a dramatic effect to the playground. Instead of it being a weapon to fire, we put a swing on the end instead. 
THE STORY
OF THE
FIVE HALDS
The project is designed in a simple style with focus on nature. 
The wolf is standing beside the path leading to the playground. All the way through the forest, there are small hints of the stories for the kids to explore on their way.
The objects are designed in a naïve style, to make the overall expression playful and charming.  
SIMILAR PROJECTS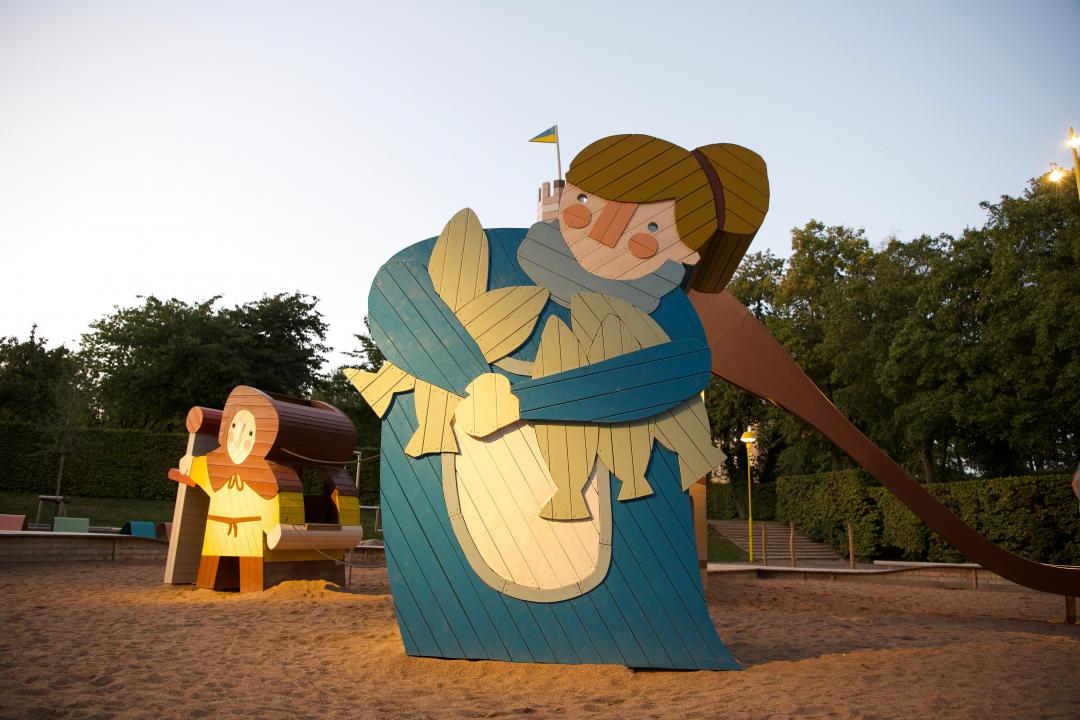 Helsingborg, Sweden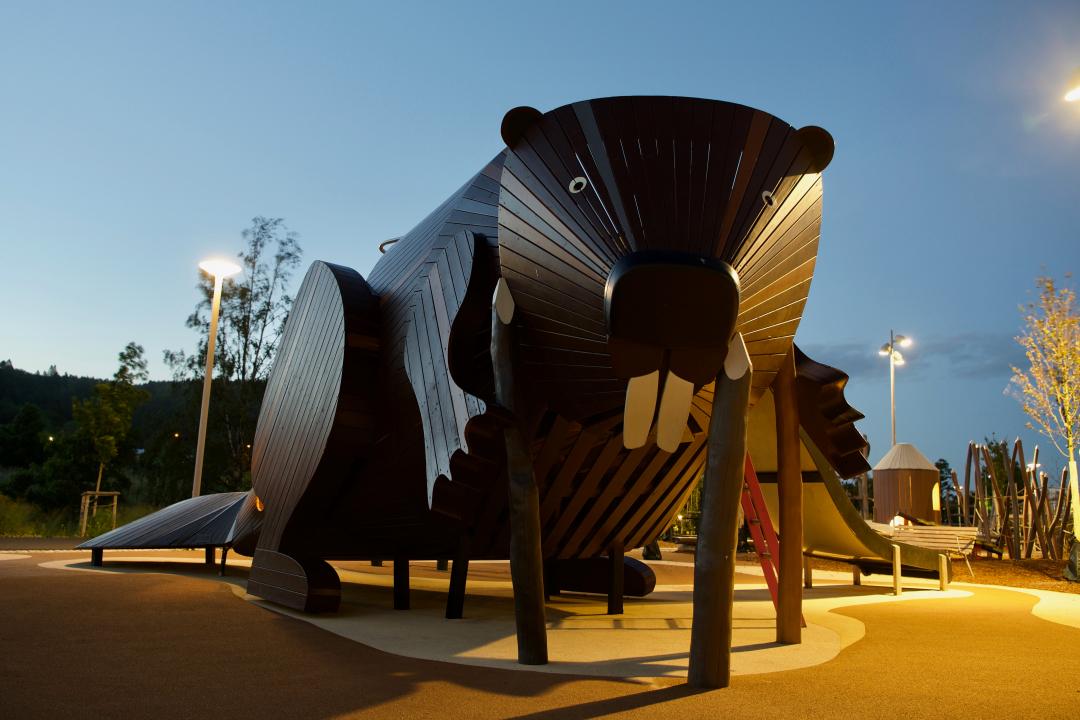 Partille, Sweden