LIFE BY
THE STREAM
PLAYGROUND
WHERE: 
Hyldager Bakker, Albertslund, Denmark - 2023
 
COLLABORATION:
ARKLAND
The stunning kingfisher is a breathtaking sight, even for those on a train zooming right past the impressive bird! The playground is located in the newly developed area of Hyldager Bakker, which has been designed with the vision to create a hilly recreational space that promotes and embraces the local wildlife and nature.
The area is constructed using deposited soil, which also acts as a noise barrier, reducing noise from the nearby motorway and creating a peaceful oasis with an iconic playground. Perched on a branch protruding from the stream trickling by, the kingfisher can keep a watchful eye on its eggs amongst the tall reeds and cattails.
In addition to mirroring the mesmerizing wildlife, the playground offers a fun-filled experience for all ages. It features challenging climbing routes and a thrilling slide that's wide enough to slide down with your friends!
The challenging obstacle course is fun to climb across and train your balance on!
The kingfisher's eggs are sitting amongst the cattails and reeds and are fun for all ages!
JOIN THE

VIBRANT
LIFE BY
THE STREAM
The kingfisher during installation
Weave your way through the cattails and reeds and test your agility!
Venstre kolonne
Højre kolonne
SIMILAR PROJECTS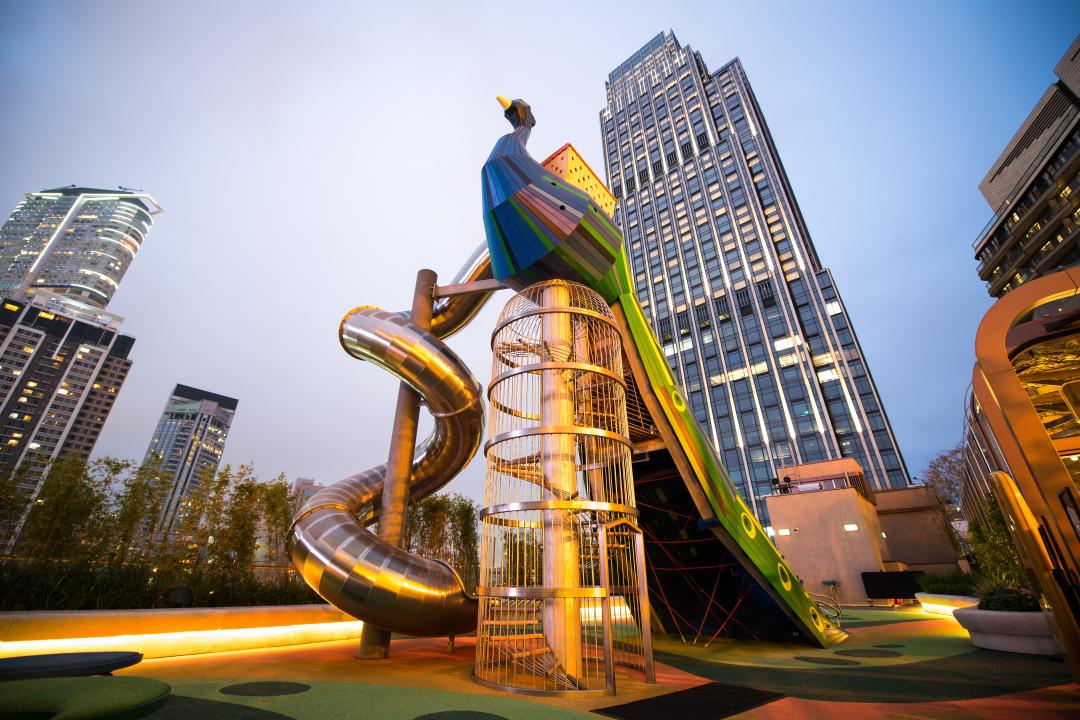 Hong Kong, China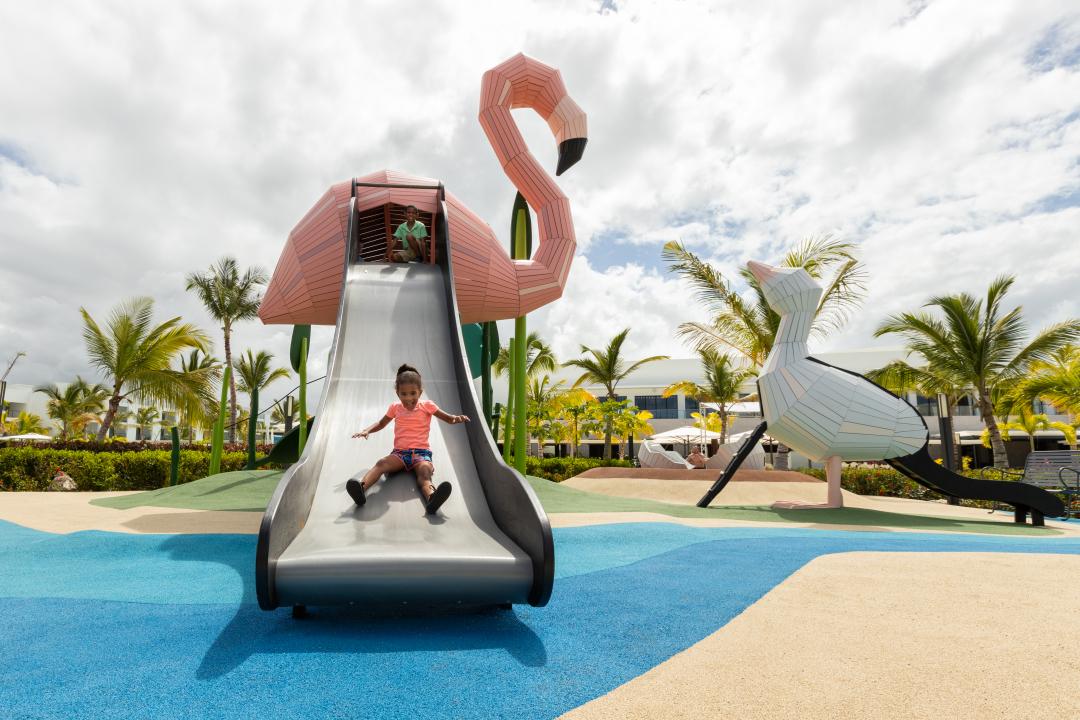 Punta Cana, Dominican Republic