THE COLOURFUL
PEACOCK
& THE HONG
KONG SKYLINE
WHERE: 
Hong Kong Waterfront - 2019
CUSTOMER: 
K11 MUSEA
K11 MUSEA is the impressive new cultural shopping center at the waterfront of Hong Kong. The vision was to reinvigorate the area in collaboration with 100 creative powers and make K11 MUSEA the silicon valley of culture that would inspire people worldwide. 
MONSTRUM is one of the 100 creative powers that helped shape the project, resulting in two playground areas of which the Peacock playground is one. It is beautifully placed on the roof terrace of the 7th floor in a recreational bohemian garden. The playground includes a 7-meter tall peacock on a birdcage and a nesting hen, amongst other elements.
The peacock is a great animal to express the character of K11 MUSEA. It reflects the majestic scope of the project with its elegant beauty, while also symbolising vision, glory, and refinement. 
The playground is an elegant combination of wood and steel. The slide, the birdcage and the twisting steel rails on the tail of the peacock, connect the materials harmoniously.
The steel reflects the light incorporated in the playground, which makes it shine beautifully. The playground is placed in The Bohemian Garden on the rooftop terrace of K11 Musea with the steely skyline as a magical, matching background.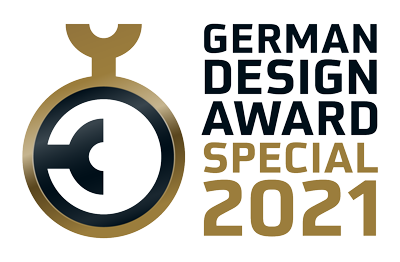 Statement of the jury
"The design, which came from the idea of giving the play equipment the form of animals, e.g. a peacock, was executed to a high standard. The result is a unique and magical playground that will make children's hearts leap for joy. The wonderful installations, which form an almost surreal contrast to the urban environment and touch the adults themselves at an emotional level, also illustrate the high artistic quality of the project."
CLIMB INSIDE
A WORLD
OF MAGIC
MONSTRUM playgrounds are just as magical on the inside as they are on the outside. 
The gap between the wooden boards create beautiful light inside the peacock. 
PLAY AND
CHALLENGES
FOR ALL AGES
Across the garden lies the hen with its chicks. 
The hen is designed for the smaller kids with climbing grips and a smaller slide. 
A VISIT AT THE PLAYGROUND
A SHOPPING CENTER
WITH THE VERY BEST
OF DESIGN
The peacock is sitting on top of a birdcage, which is a perfect viewpoint for the kids to observe the skyline of the city of Hong Kong. 
SIMILAR PROJECTS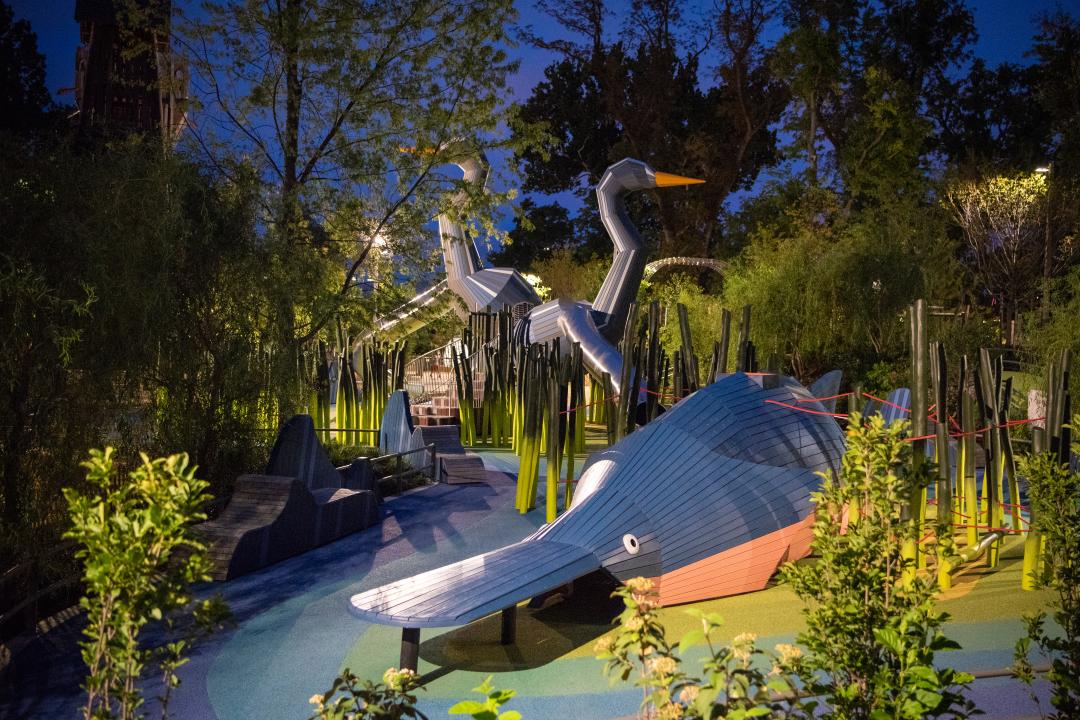 Tulsa, OK, USA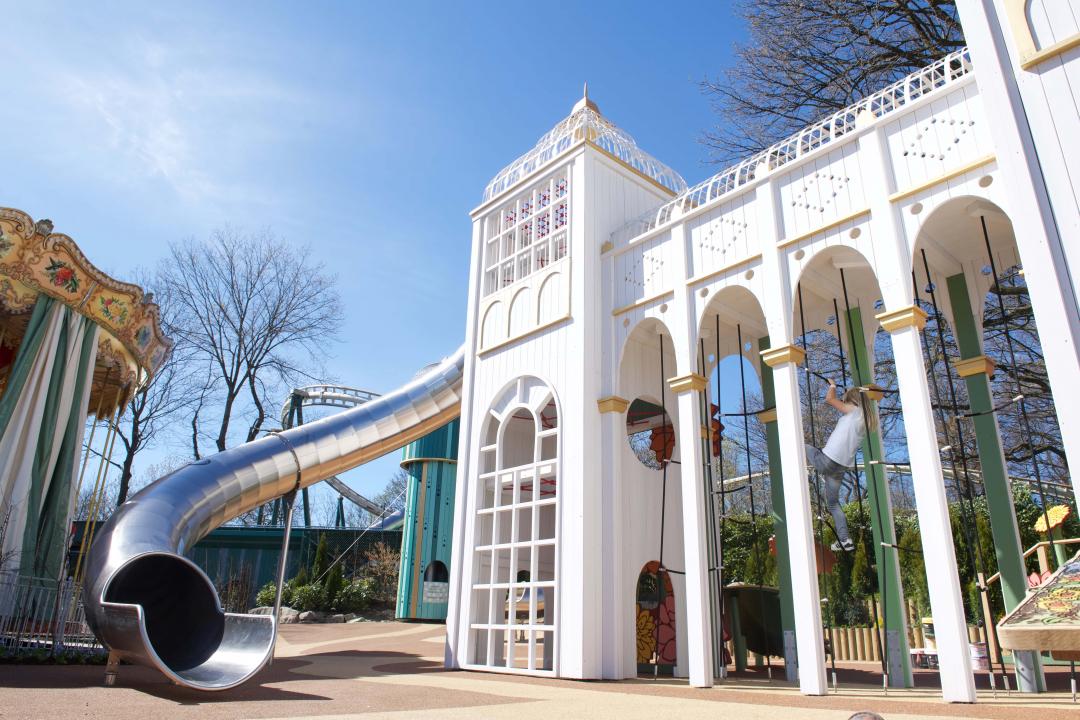 Gothenburg, Sweden