WHERE:
Copenhagen, Denmark - 2006
COLLABORATION:
SLA Architects
CUSTOMER: 
City of Copenhagen
In 2006, Sønder Boulevard in Copenhagen was extensively rebuilt by the City of Copenhagen to become an oasis for both children and adults. MONSTRUM's contribution was the coaster playground, exactly in line with the coastline in the 19th century.
The coaster has wrecked on a sandbank and is broken in two. The wreckage is spread out in the water and on the sandbank. The coaster is a playground for children aged two to five and is kept close to the ground with the main focus being balancing games and paths around the playground to encourage a game of tag.
The sides of the coaster are covered in climbing grips so the kids can climb and enter the ship in an alternative and challenging way. 
The raft has a small mast and the cargo boxes have been spread out in the sea. The box stack a few meters away leads to a 95 cm high slide. The boxes are decorated with letters and numbers.
AN OPEN
AND URBAN
MEETING POINT
The impact material is designed to look like water and sand dunes with different levels and set in a naturalistic colour palette. Details such as this make the playground theme more realistic and convincing. 
The coaster can also be climbed using the big anchor chain. 
SIMILAR PROJECTS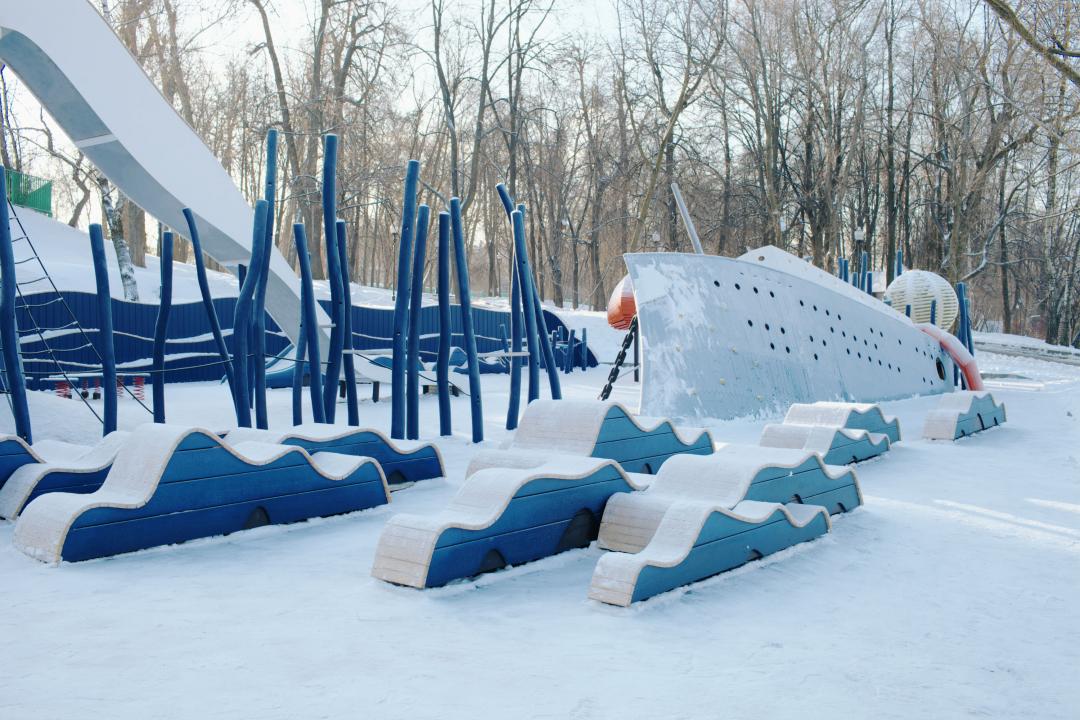 Moscow, Russia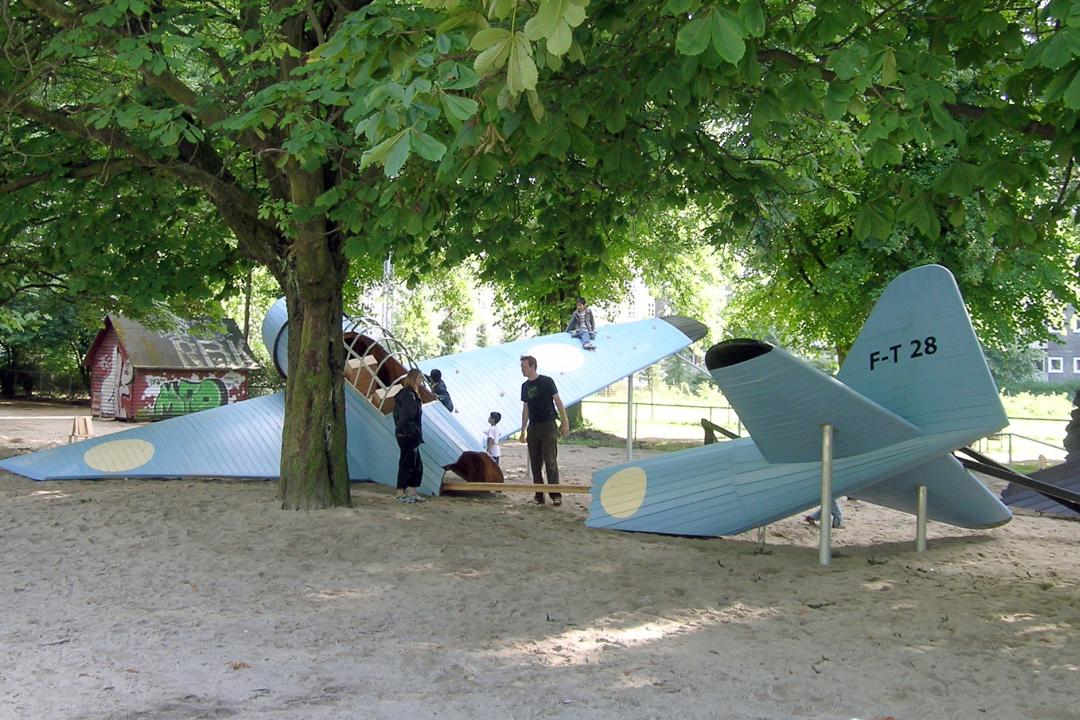 Copenhagen, Denmark