WHERE: 
Hørsholm, Denmark - 2013
CUSTOMER: 
Hørsholm Library
The cultural center Trommen, situated in Hørsholm, North of Copenhagen, contains both the city's library, cinema and a concert hall for both theatre and music. The building is a central part of the public space and community of Hørsholm. A playground outside of the building was a decision to add more value to families using the facilities or just passing by, but also to emphasize that Trommen is an important part of the towns spirit and architectural landscape.
The Alphabet playground is an entertaining and different way to convey education. Words and phrases are brought into play as engravings in the letters, giving children and parents an opportunity to play word- and letter hunt. The upside down big Y is a play house and has a slide down from the house roof. S, Æ and M represent a challenging balance course where you can climb and do somersaults. Z and F are bouncing letters on springs, but can also be used as a bench for mom and dad while the kids explore the playground.
The letters are simple yet very untraditional shapes for a playground. Unlike a regular playground, they challenge the kids to figure out how to use the elements creatively to balance, jump on or engage with other kids.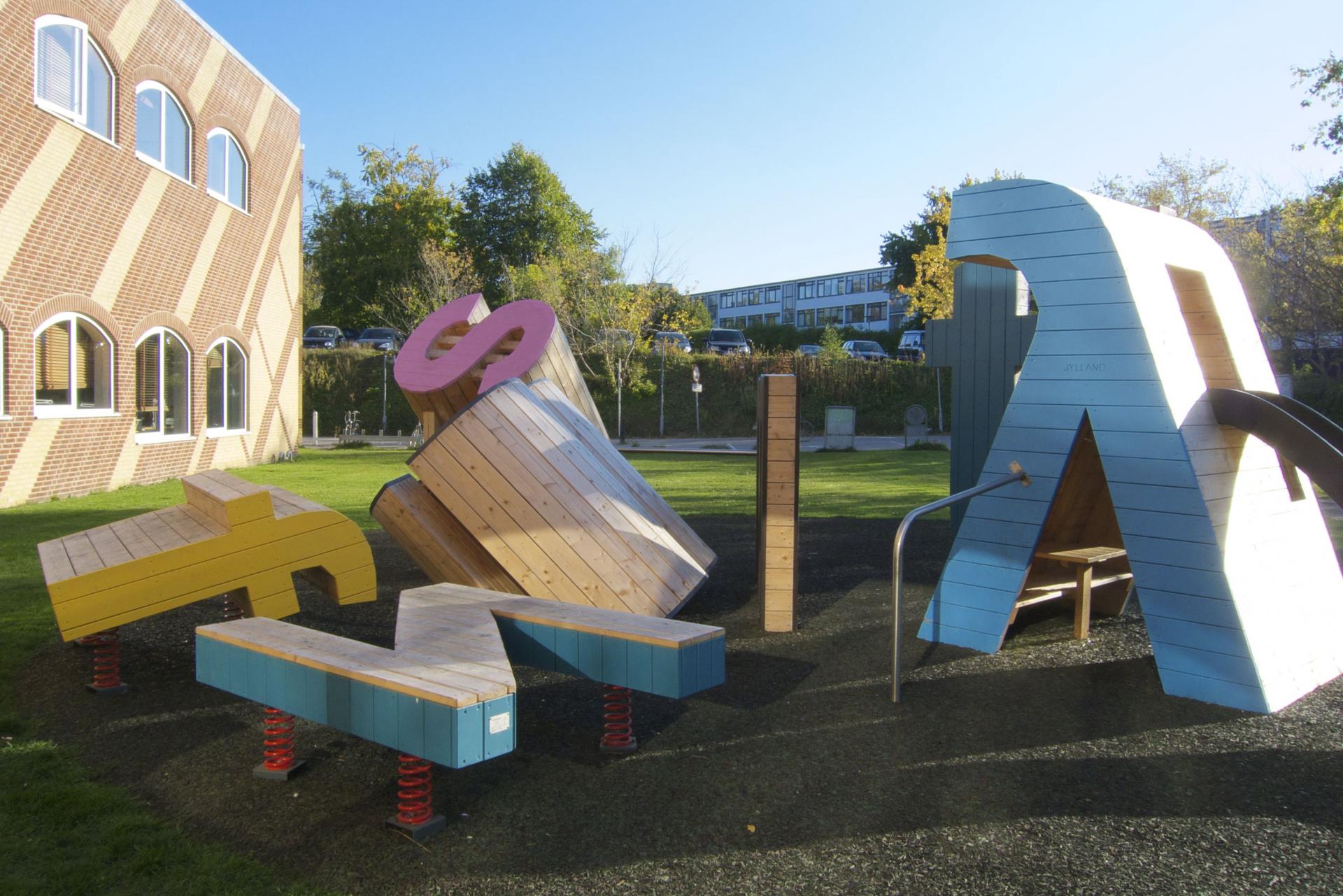 Some of the letters are placed on springs for the kids to balance and jump on.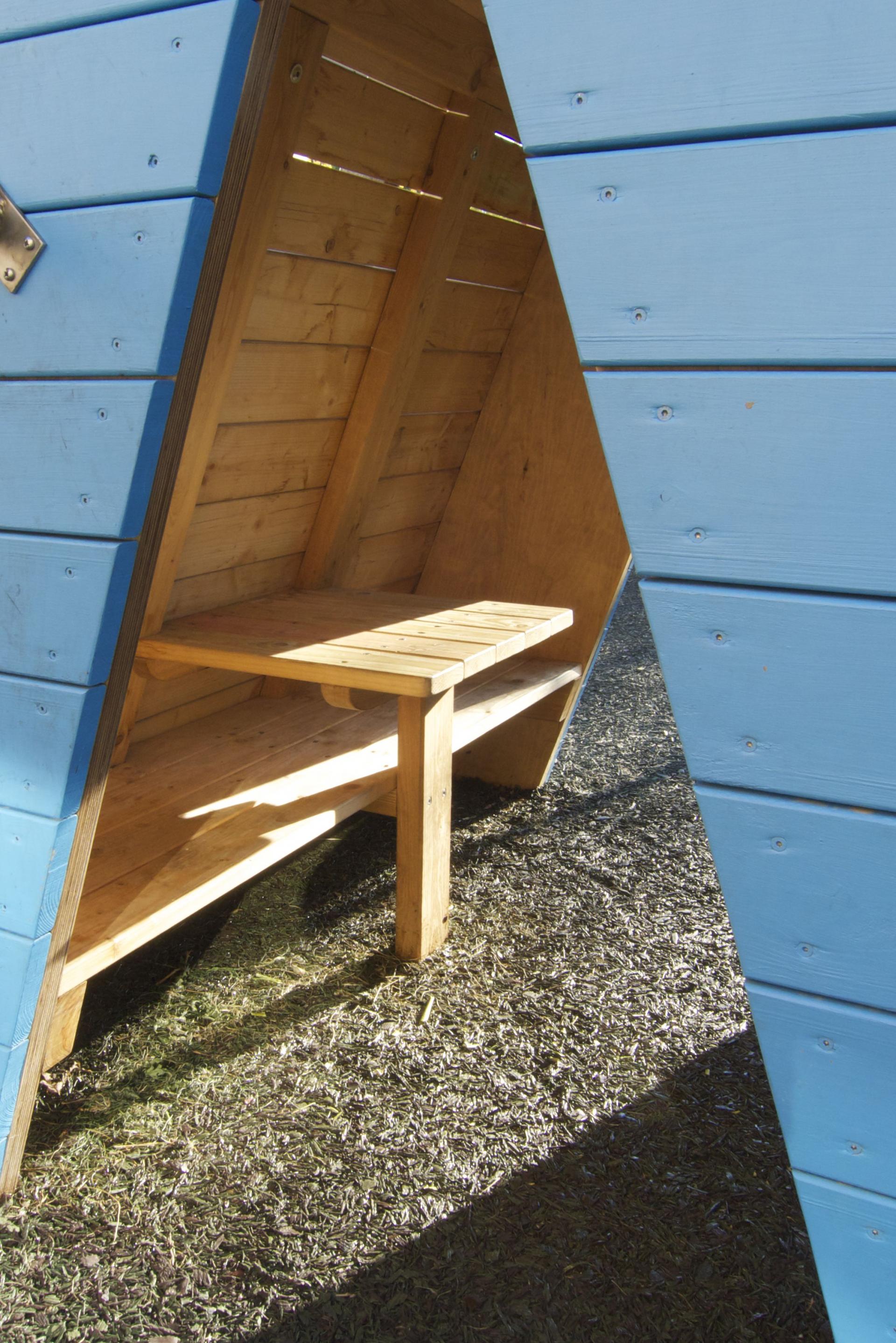 Inside the letters there are different details such as the little table inside of the big Y which is turned upside down.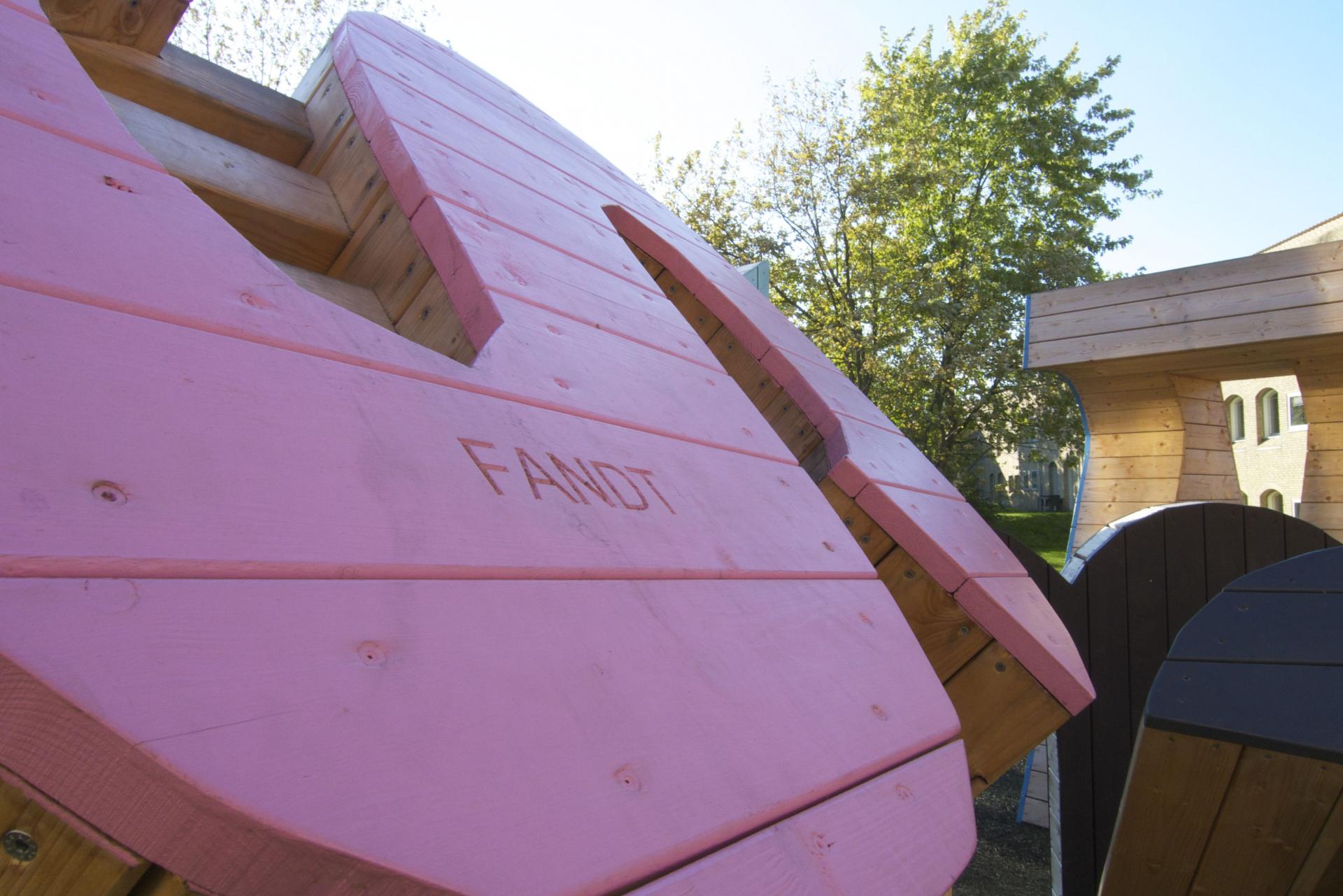 Words are cut into the wood of the letters.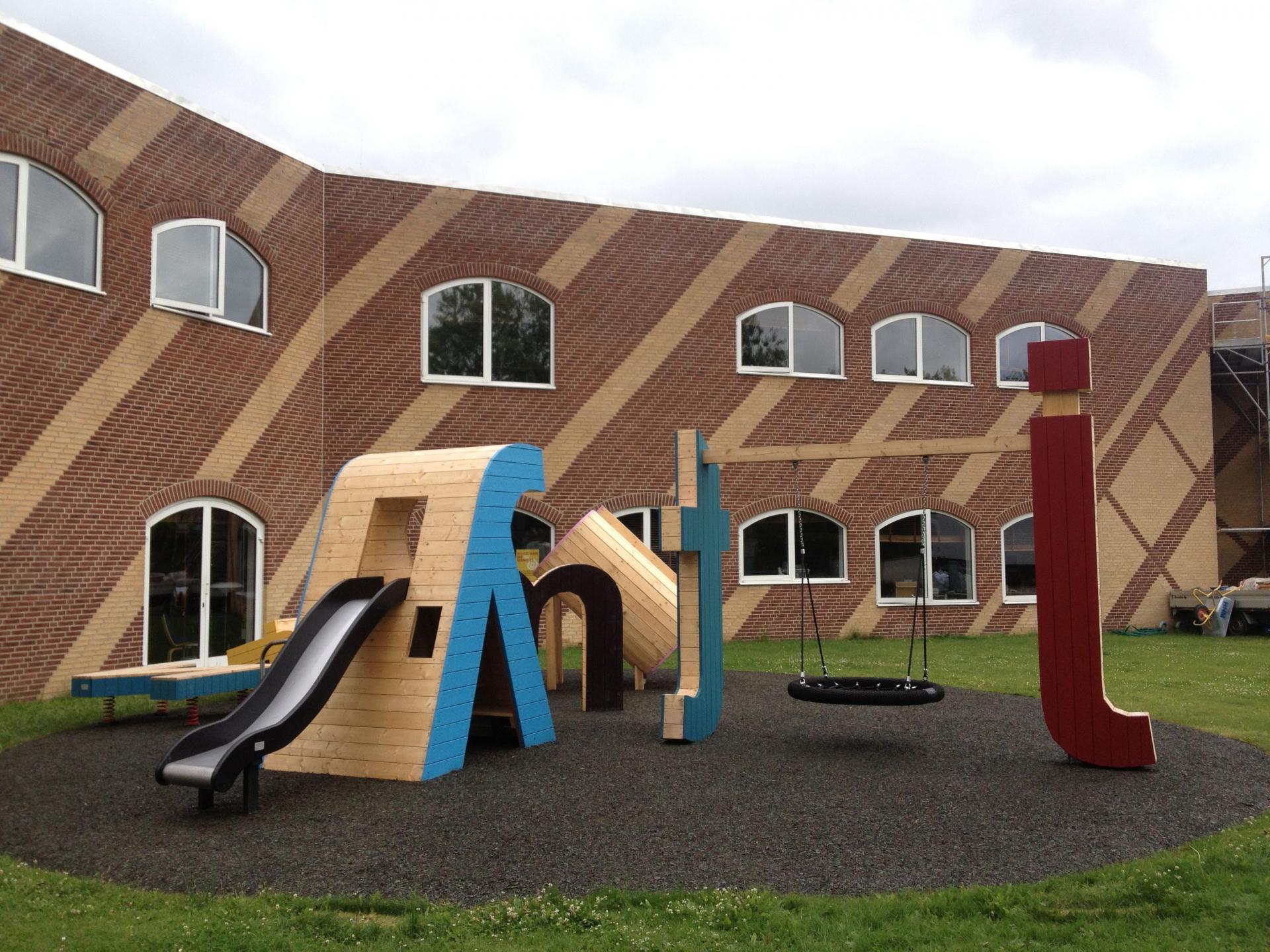 The playground has a slide and a swing attached to the letters.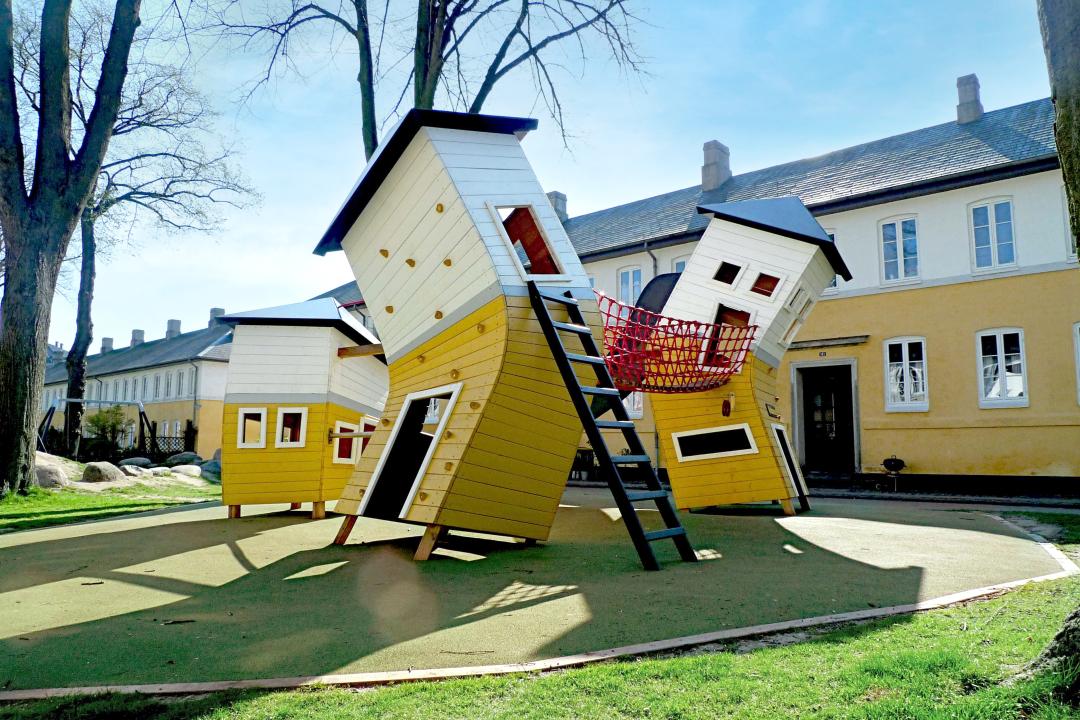 Copenhagen, Denmark