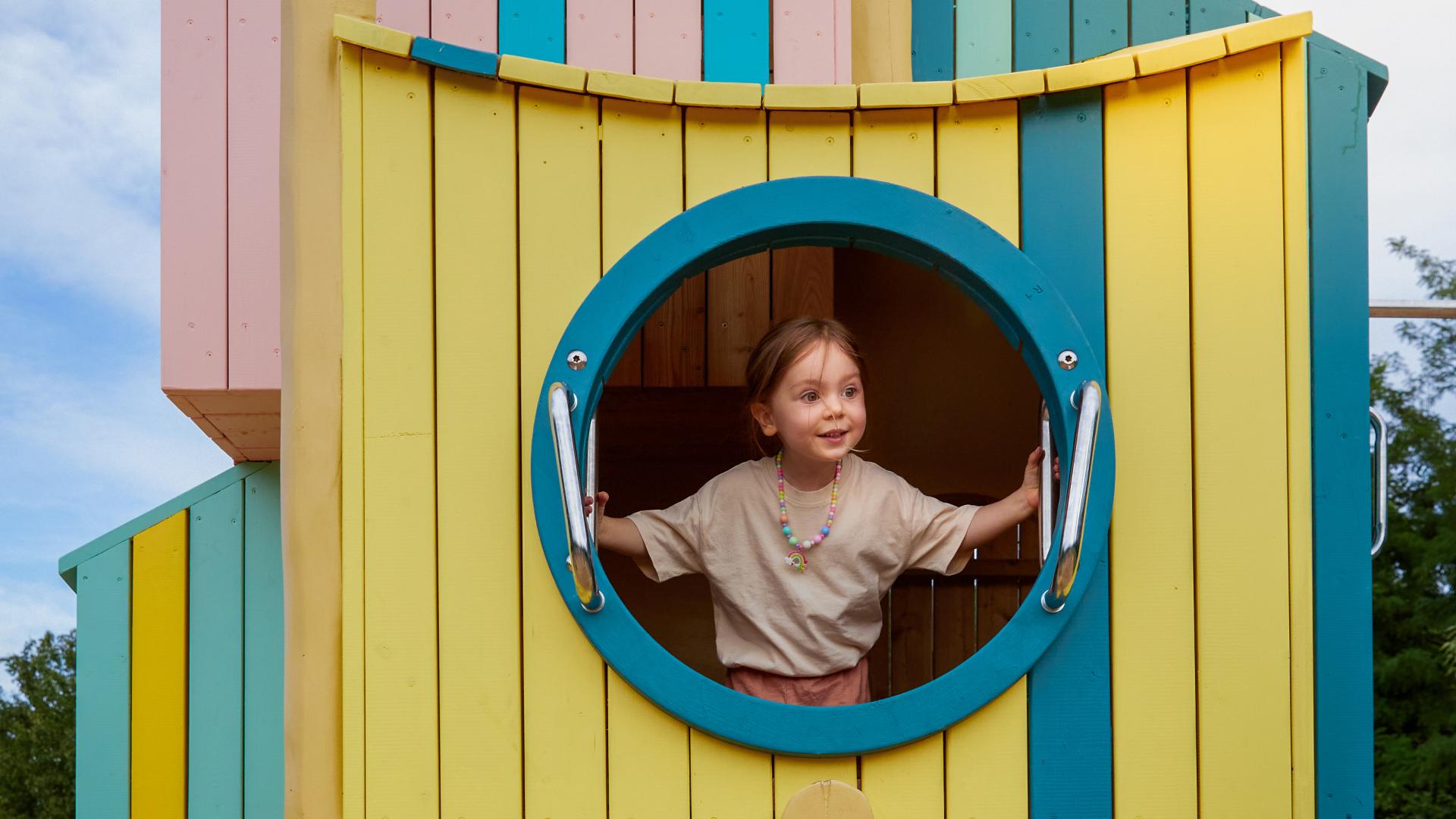 MONSTRUMS
THAT HAVE
FLOWN THE NEST
We've sent out some exciting projects recently - particularly a few stunning feathered friends - and we're delighted to see these playscapes realized out in the wild, bringing joy to communities.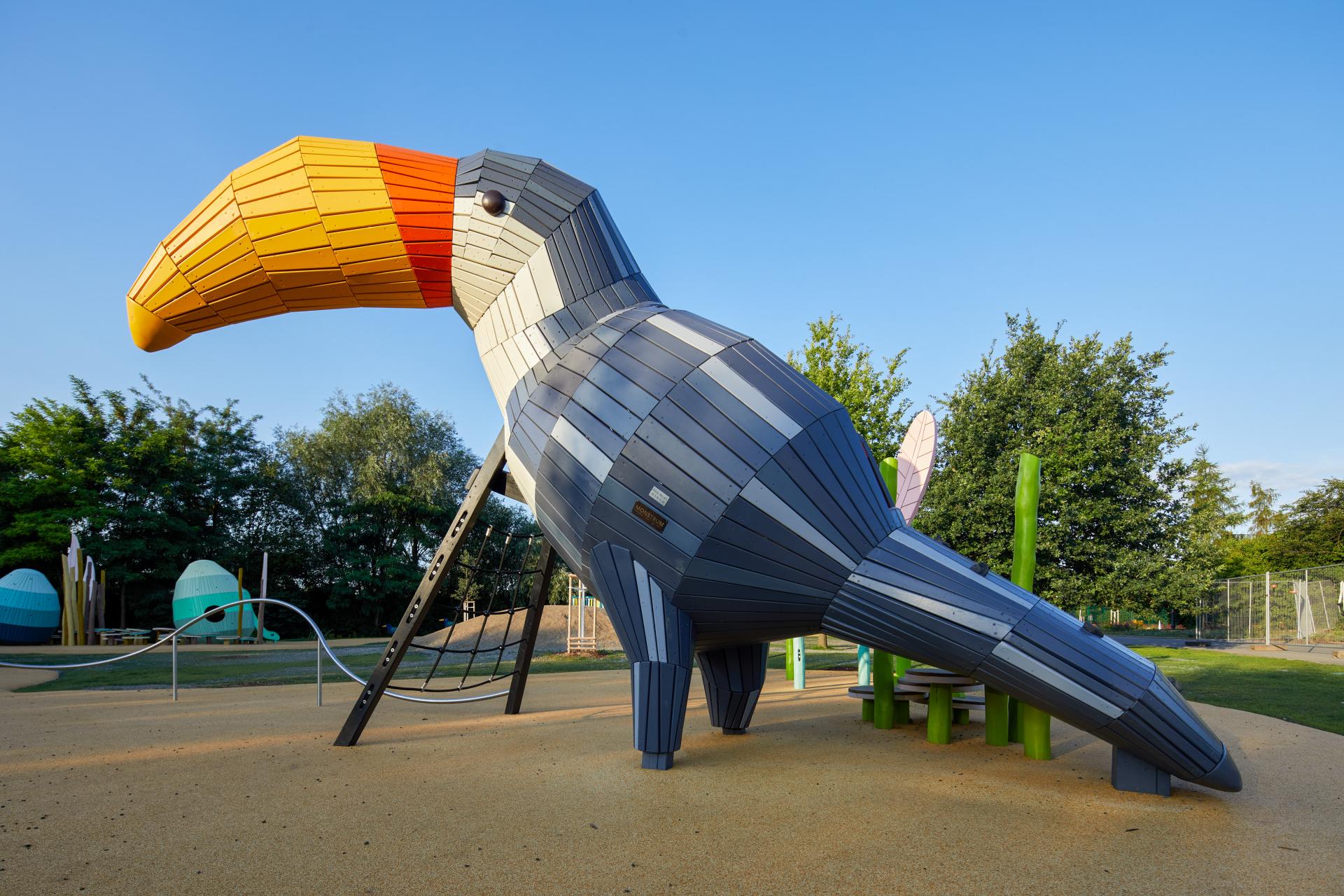 Nestled amongst trees and greenery in the new Butky Park, you'll discover a haven full of feathered friends of all shapes and sizes. The playground features a friendly toucan, a huge ostrich with its head buried in the sand, colorful eggs, and a village of birdhouses including a beautiful three-story birdhouse!
Venstre kolonne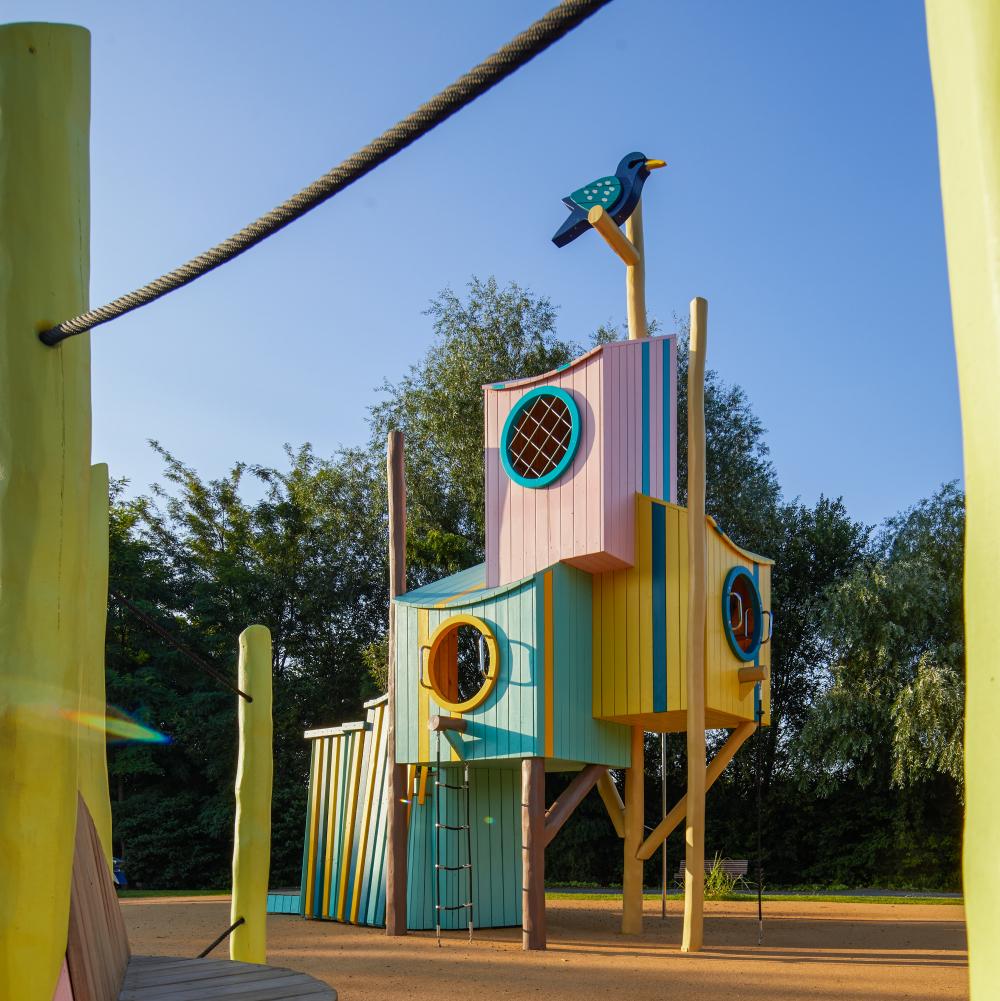 Højre kolonne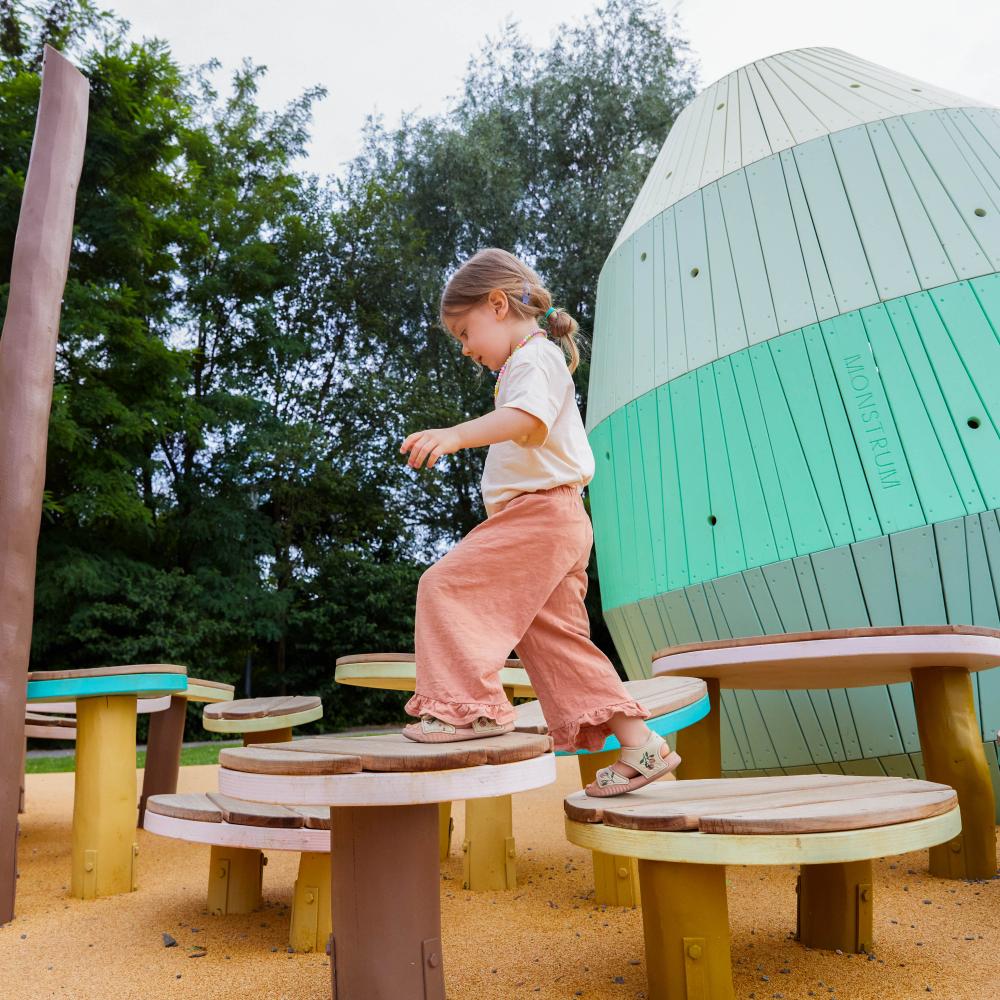 Situated at the Galerie Butovice shopping center, the playground spans a large area outside and continues to a smaller play area inside. The entire playscape is connected through visual cues and the common theme. The playgrounds enhance and (undoubtedly) ease shopping trips for families here!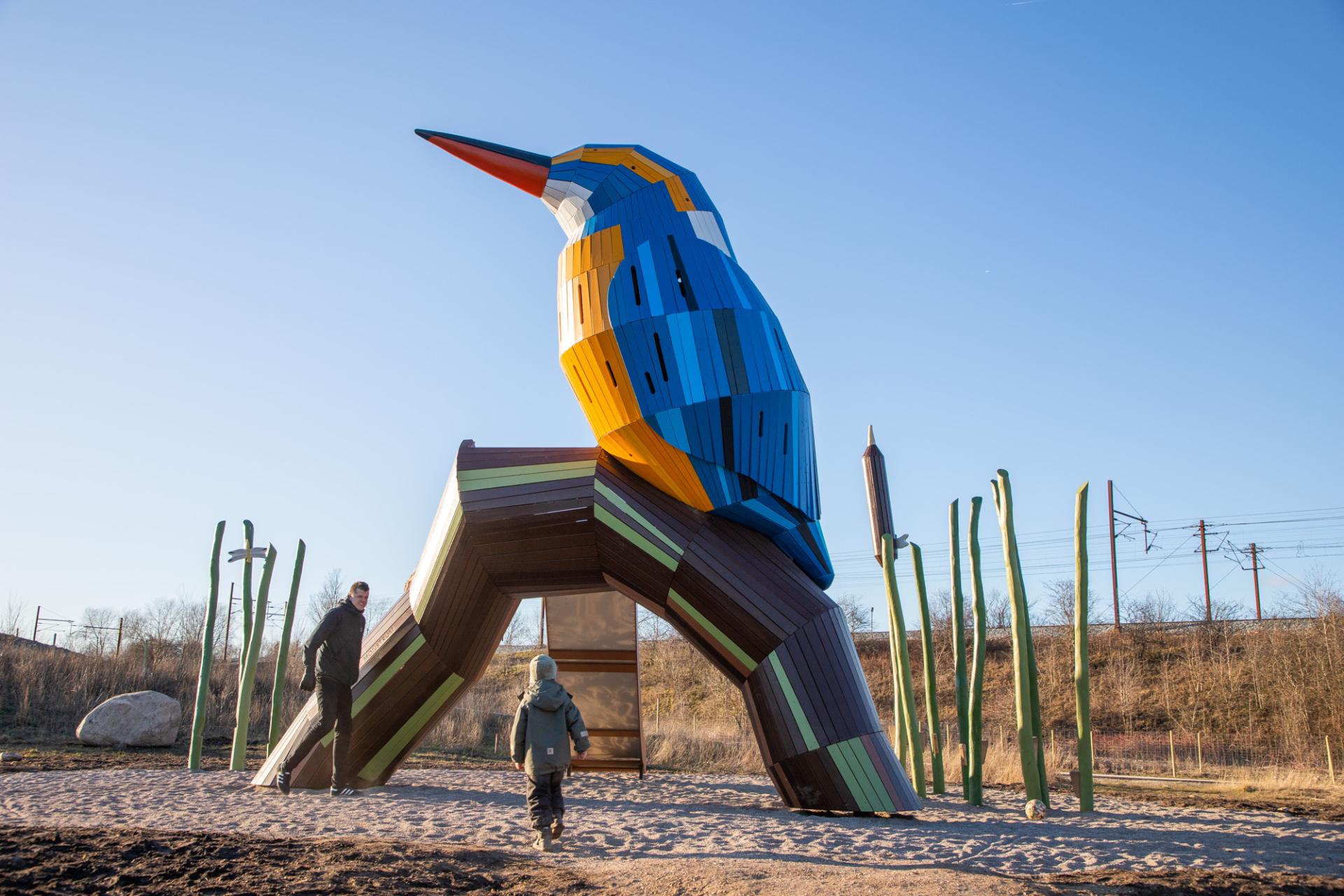 A KINGFISHER
IN OUR BACKYARD
Not too far from home, in the Copenhagen-area, the stunning kingfisher has taken up residence. It is a breathtaking sight, even for those on a train zooming right past the impressive bird!

The playground is located in the newly developed area of Hyldager Bakker, which has been designed with the vision to create a hilly recreational space that promotes and embraces the local wildlife and nature.
Venstre kolonne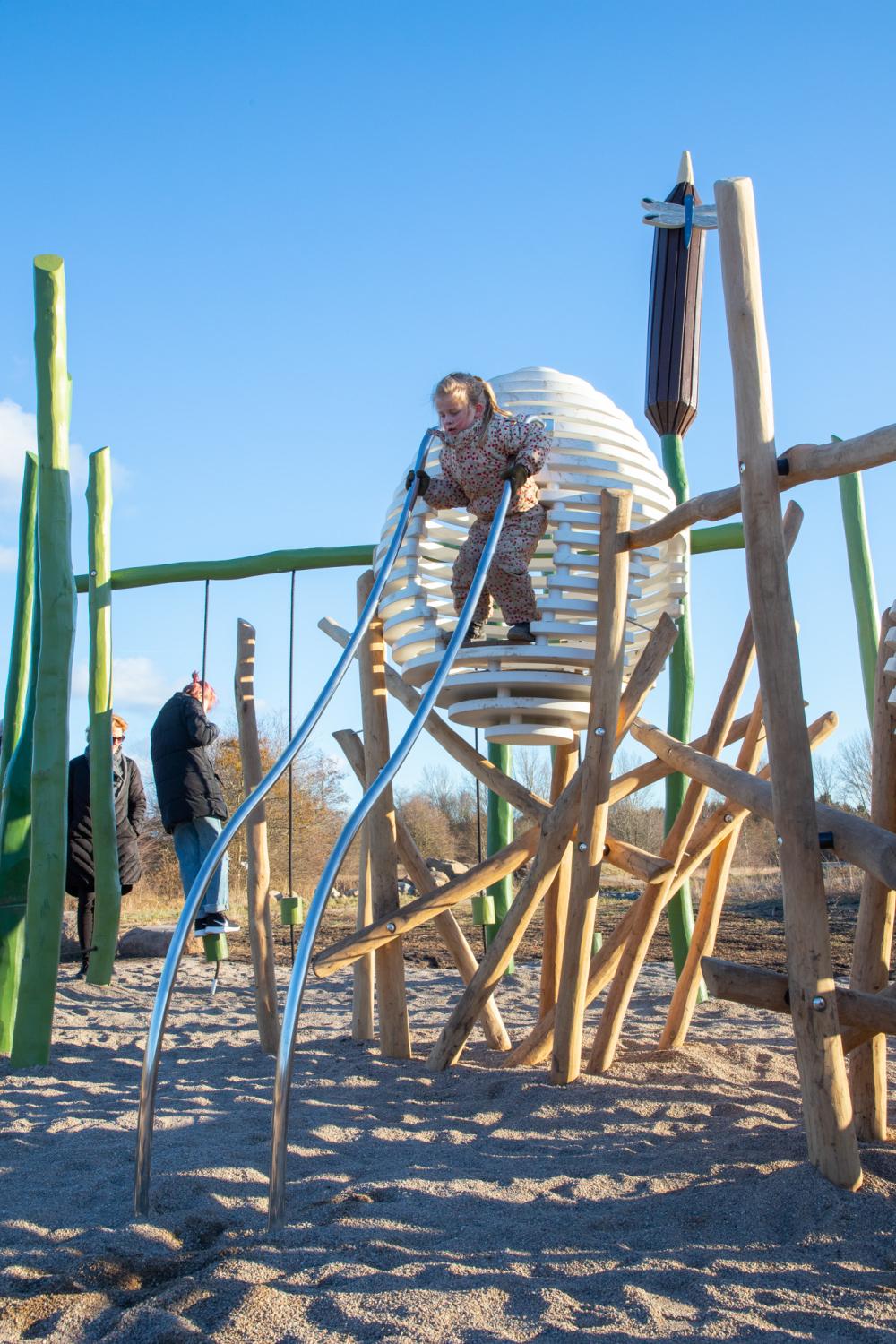 Højre kolonne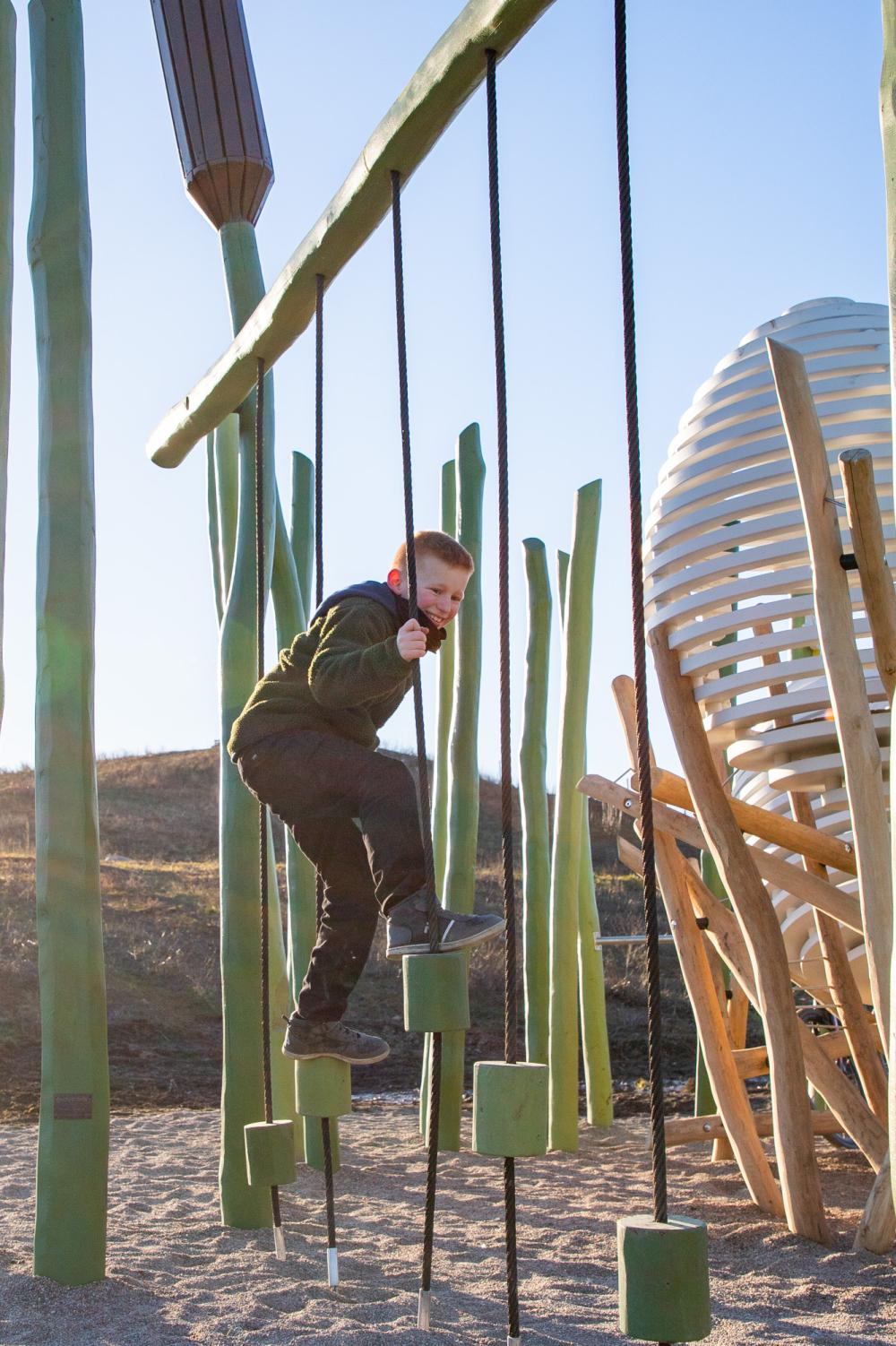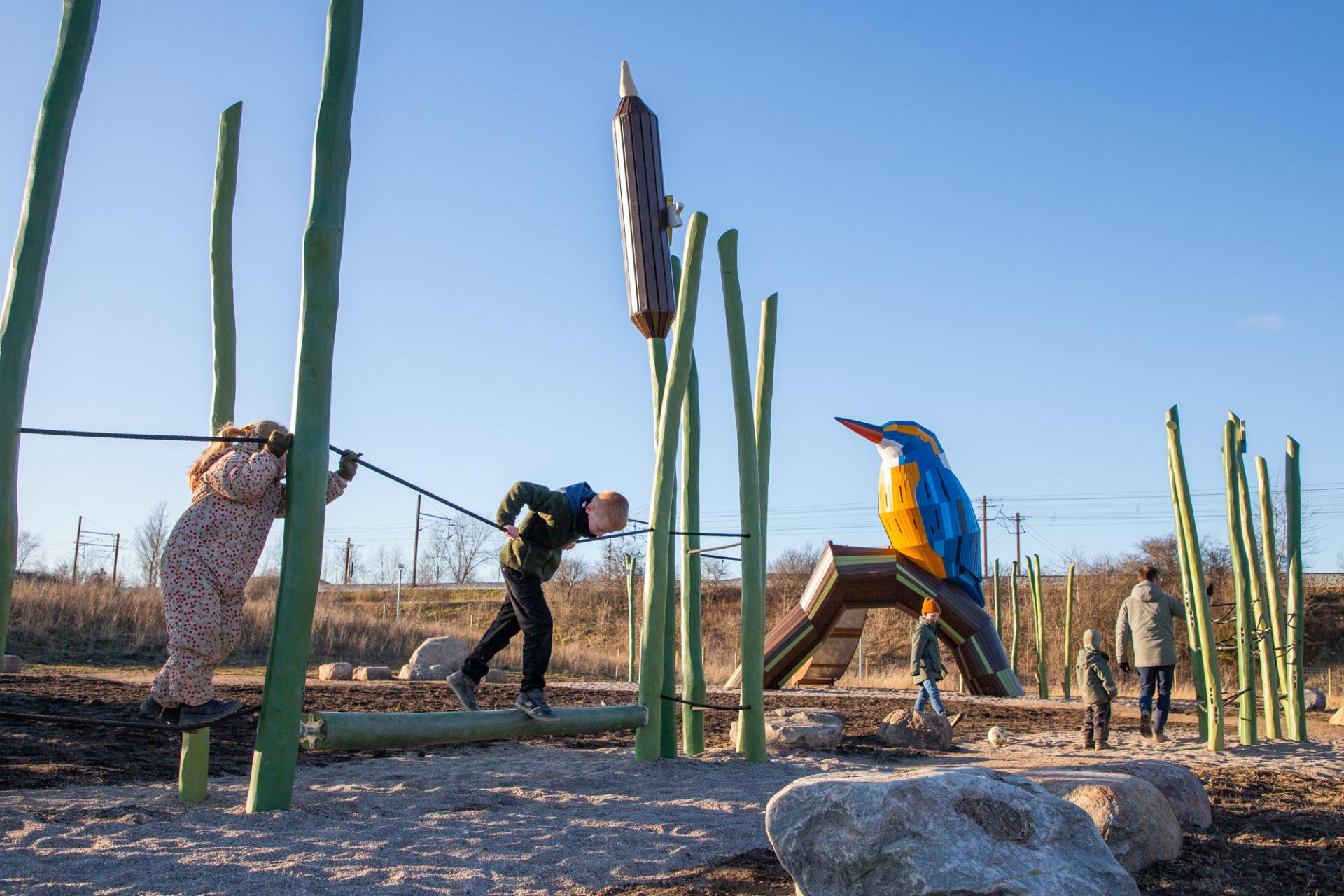 In addition to mirroring the mesmerizing wildlife, the playground offers a fun-filled experience for all ages. It features challenging climbing routes and a thrilling slide that's wide enough to slide down with your friends!
SIGN UP FOR OUR NEWSLETTER!
Do you want to receive news and interesting information about our playgrounds, kids development through play and other exciting things happening at MONSTRUM?