WHO KNOWS MORE ABOUT PLAY THAN KIDS THEMSELVES?
In the pursuit of gaining fresh insights and inspiration, we decided to conduct our first Expert Panel. We invited 14 kids (our office staff's children) to become play experts for a fun day out, where we visited and thoroughly tested two MONSTRUM playgrounds in the Copenhagen area. The goal for the day was to get out from behind our screens and observe how kids actually play at our playgrounds - what works well and what could be improved? We were keen to evaluate and use our findings to create even better playgrounds in the future!
THE TWO PLAYGROUNDS
We visited The Garden in Espergærde - a garden that's grown out of proportion, where you can crawl on a giant grasshopper or into a big watering can and then jump on huge leaves & flowers. The second stop on our expert panel trip was The Eider Duck & Fishing Village in Taarbæk - a next-level school playground with a huge duck and a charming fishing village, complete with a lighthouse, boats, and fishing huts.
The kids took the matter of becoming playground testers for a day very seriously and were highly engaged in their "work"...needless to say, they also had loads of fun (and so did the grown-ups)!
THE OBSERVATIONS
As the MONSTRUM office crew represent a diverse range of skill sets and roles, we observed several different aspects of the playgrounds in use, including:
Building materials and how they're wearing over time
The difference in the durability of different wood sorts
Routes the kids chose to navigate the playground
Ways the kids use the play structures
How kids assess risk
The stories, that the kids created when interacting with the playground
How children of different ages play
Design challenges
Check out some highlights from the day in the video below.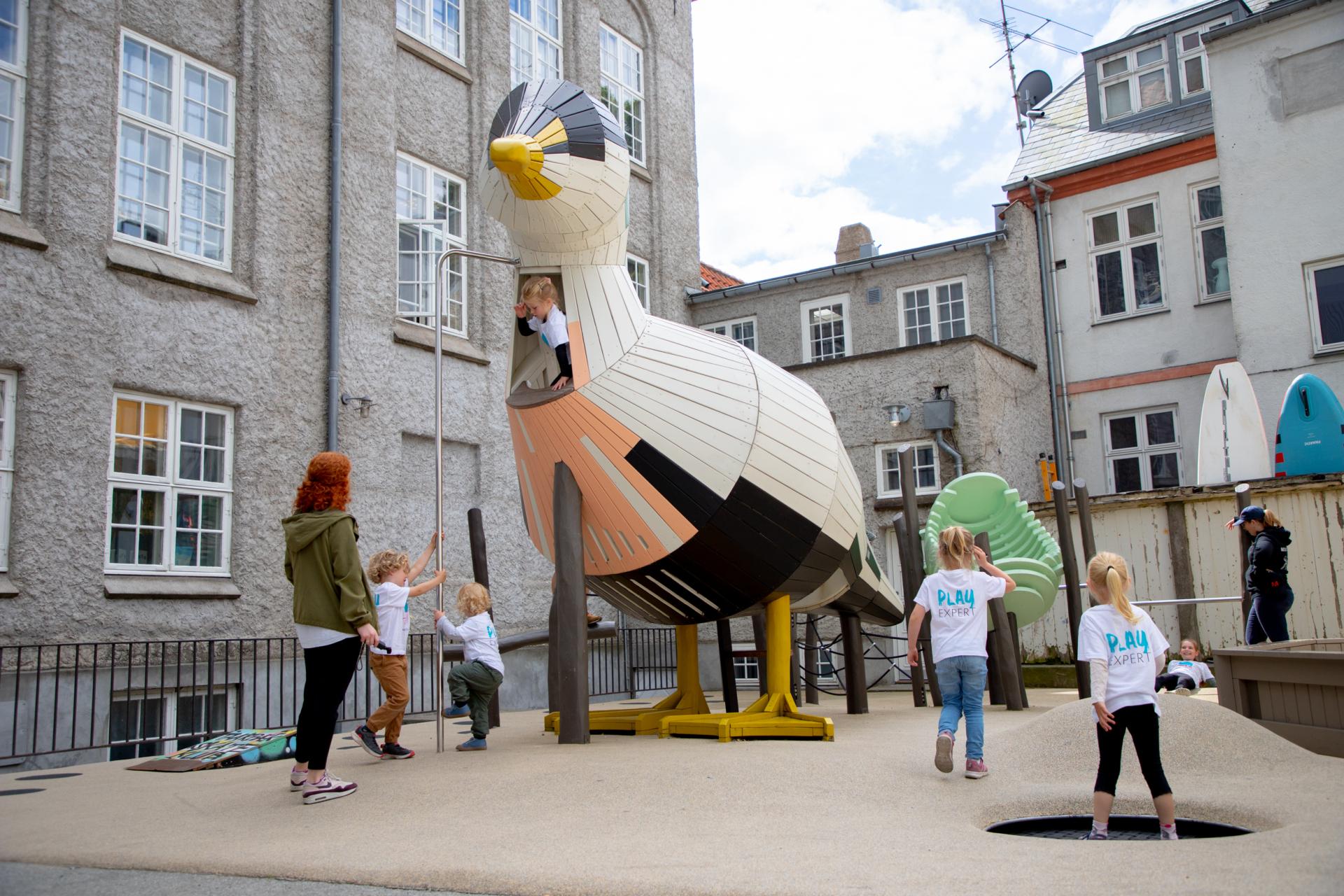 It was interesting to see how kids of different ages played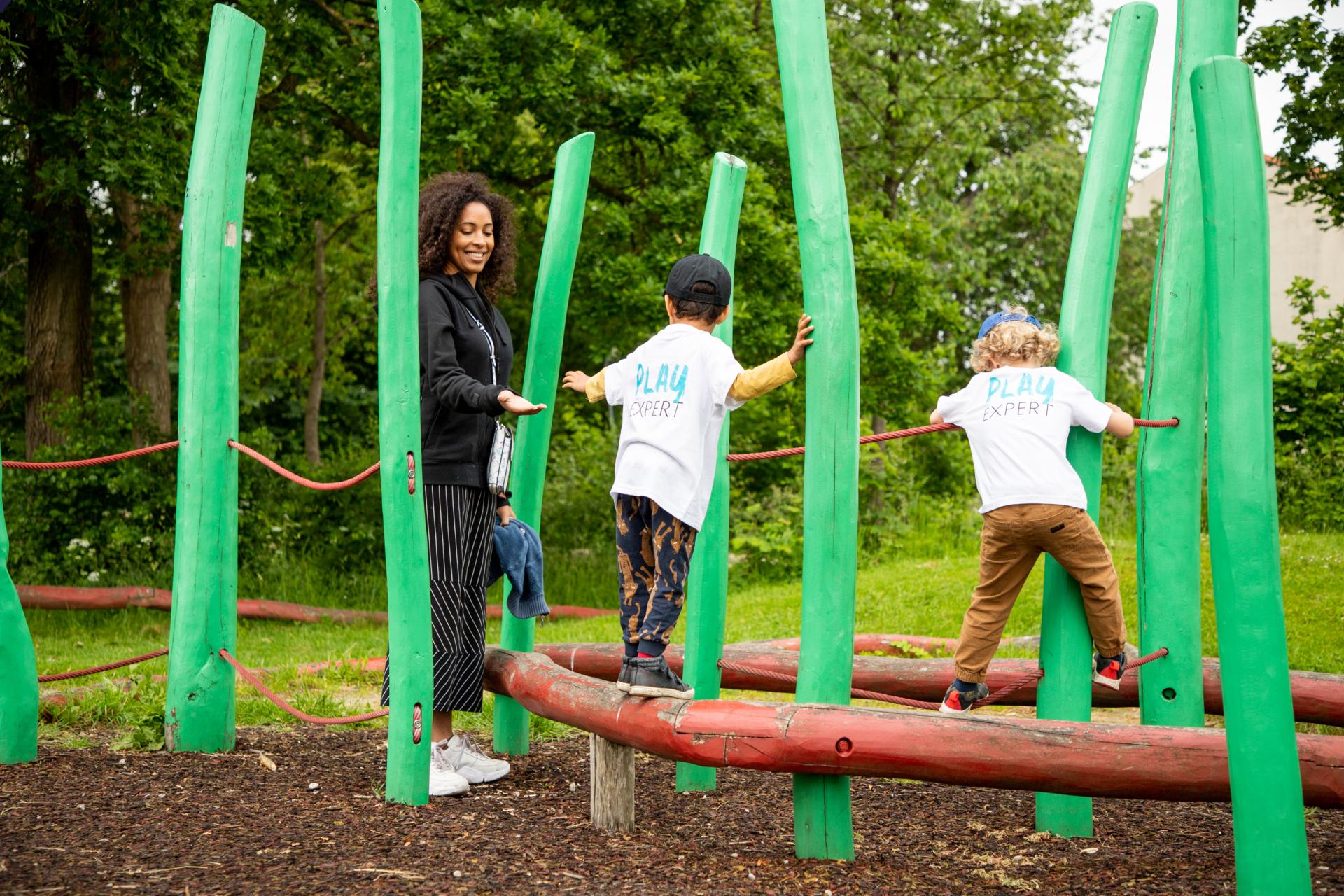 The Garden playground is a much-loved MONSTRUM and has been around since 2015.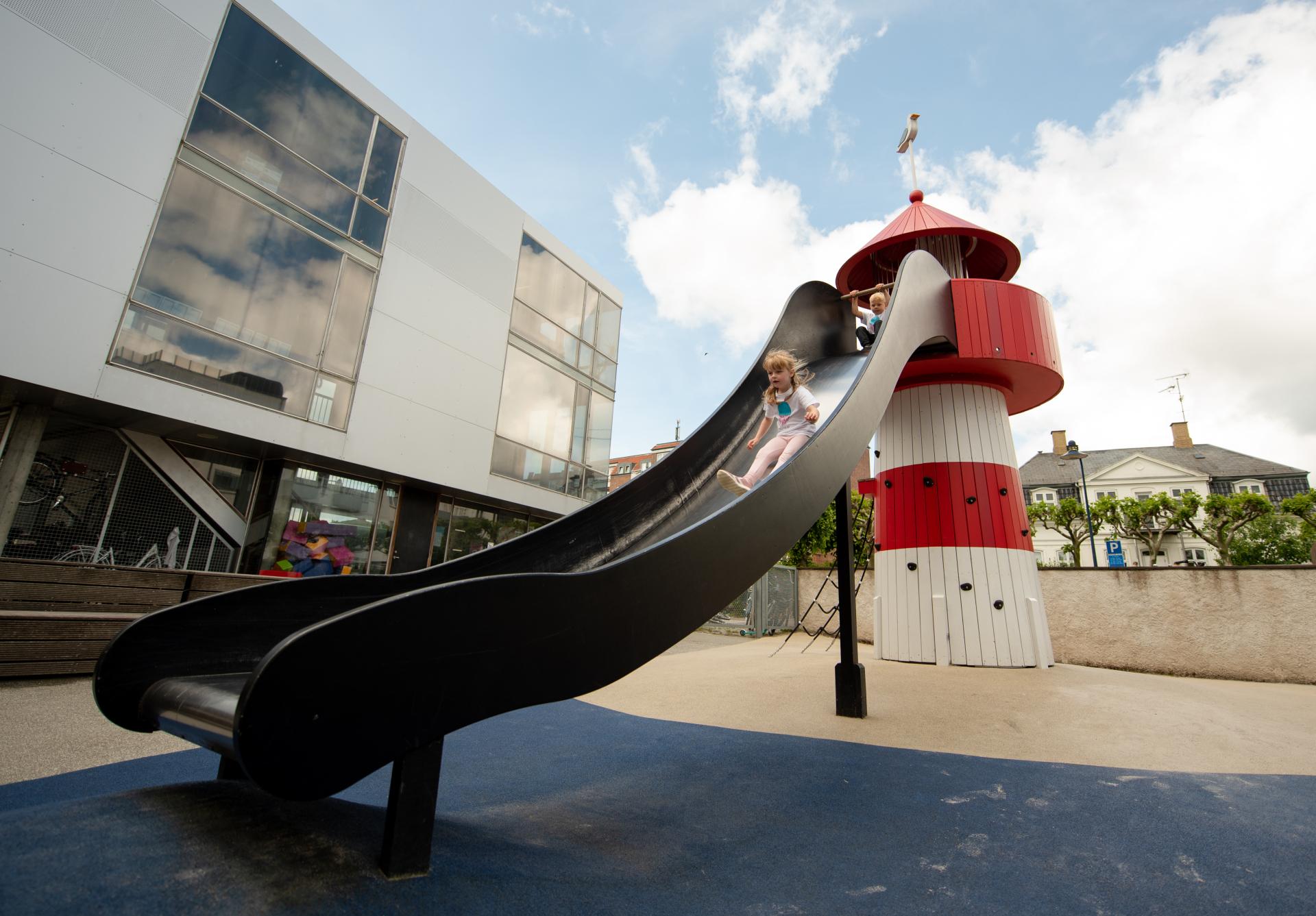 One of our play experts whizzing down the big slide!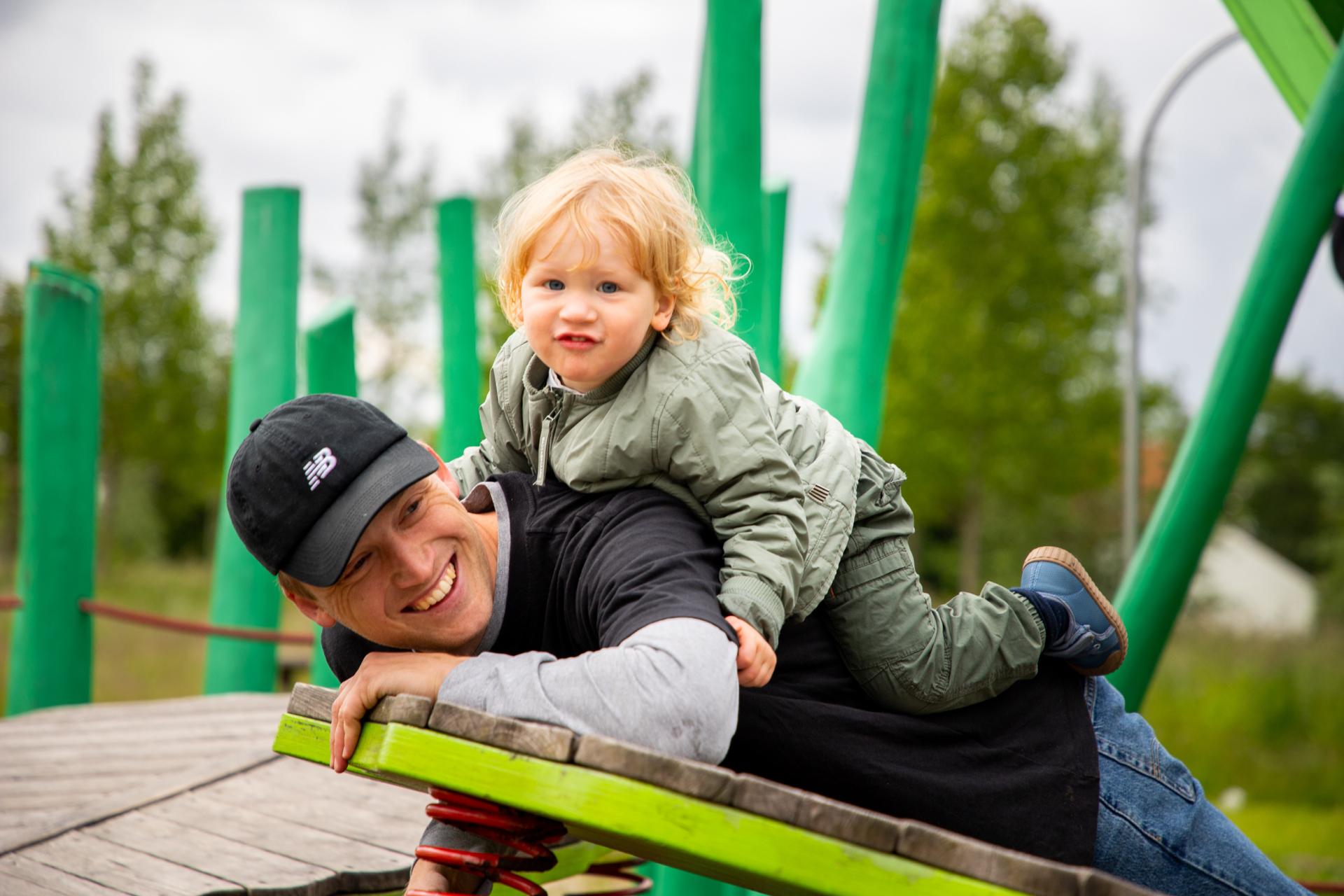 Bringing your kids to work ain't so bad!
Venstre kolonne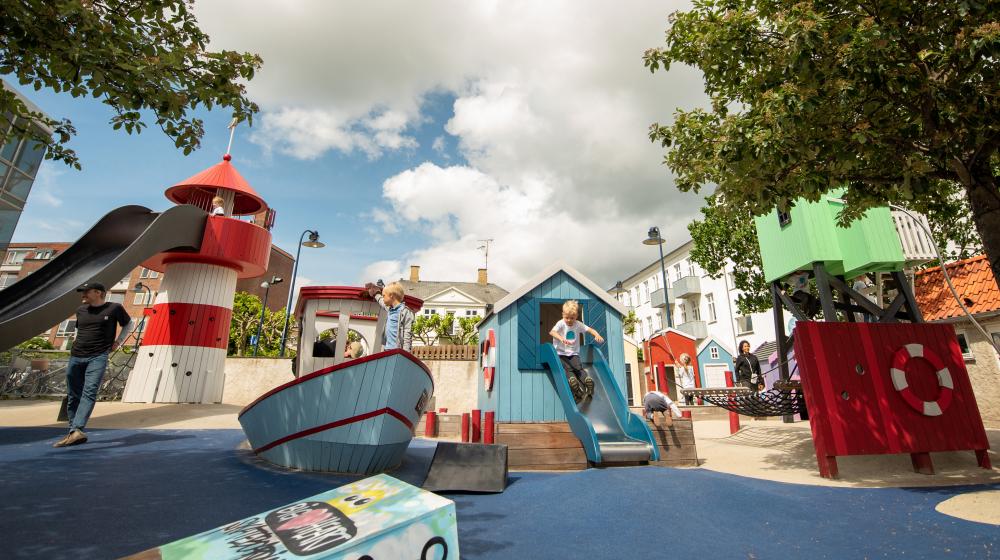 The kids loved playing roleplay games at the fishing village
Højre kolonne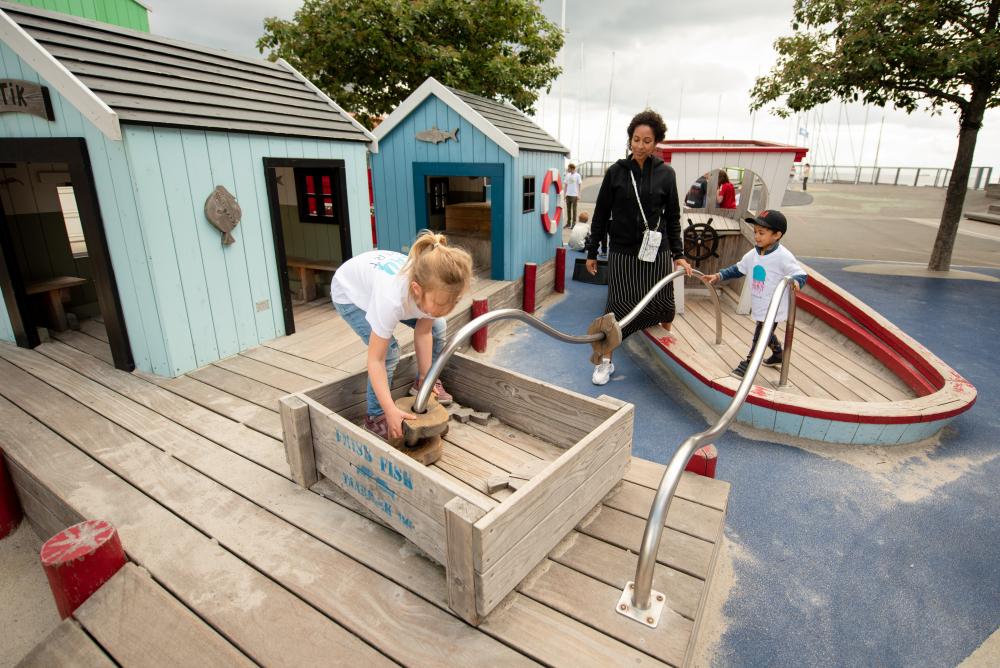 This feature, where kids can slide fish from the boat to the dock was a hit!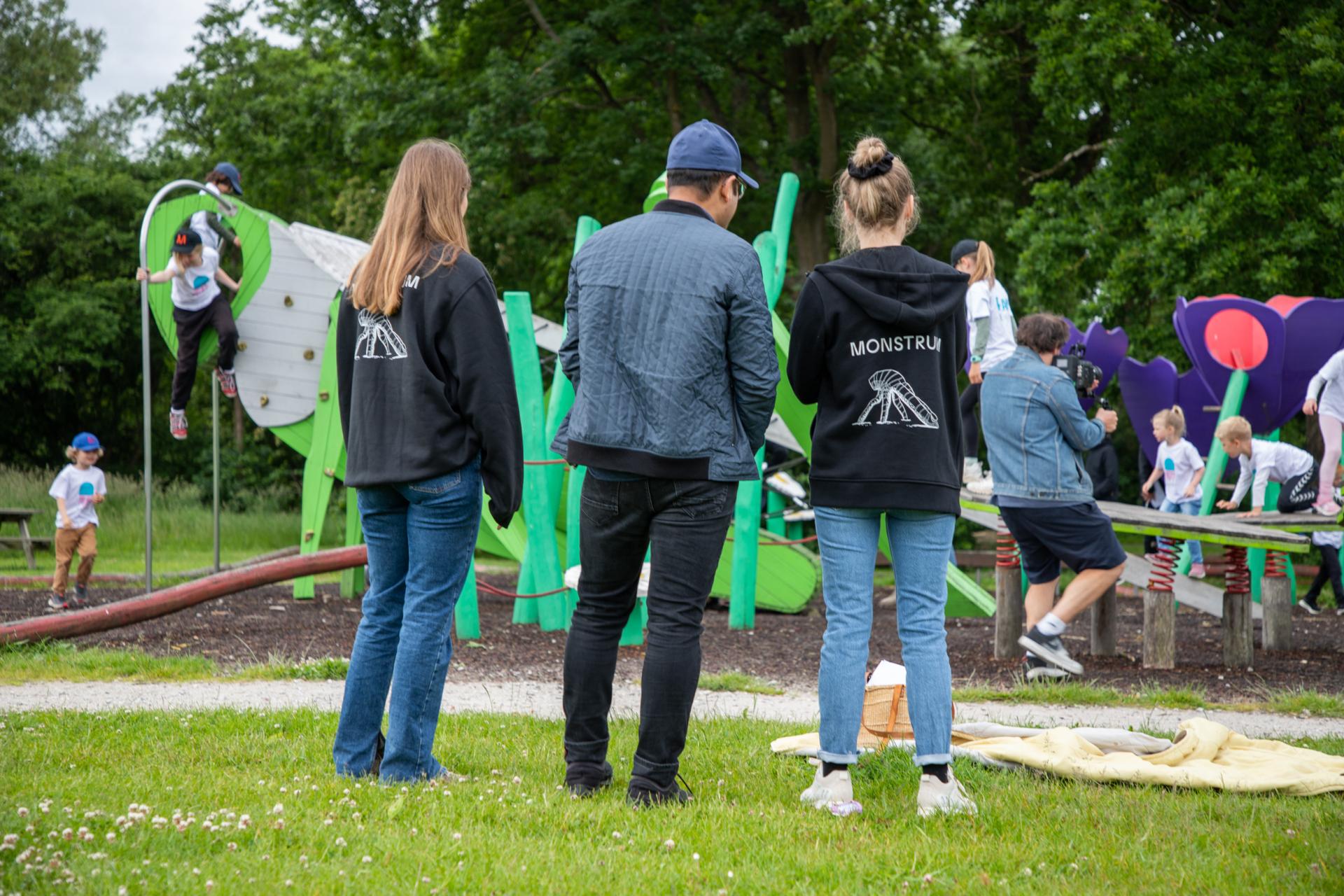 Some of our design team watching and learning from the experts.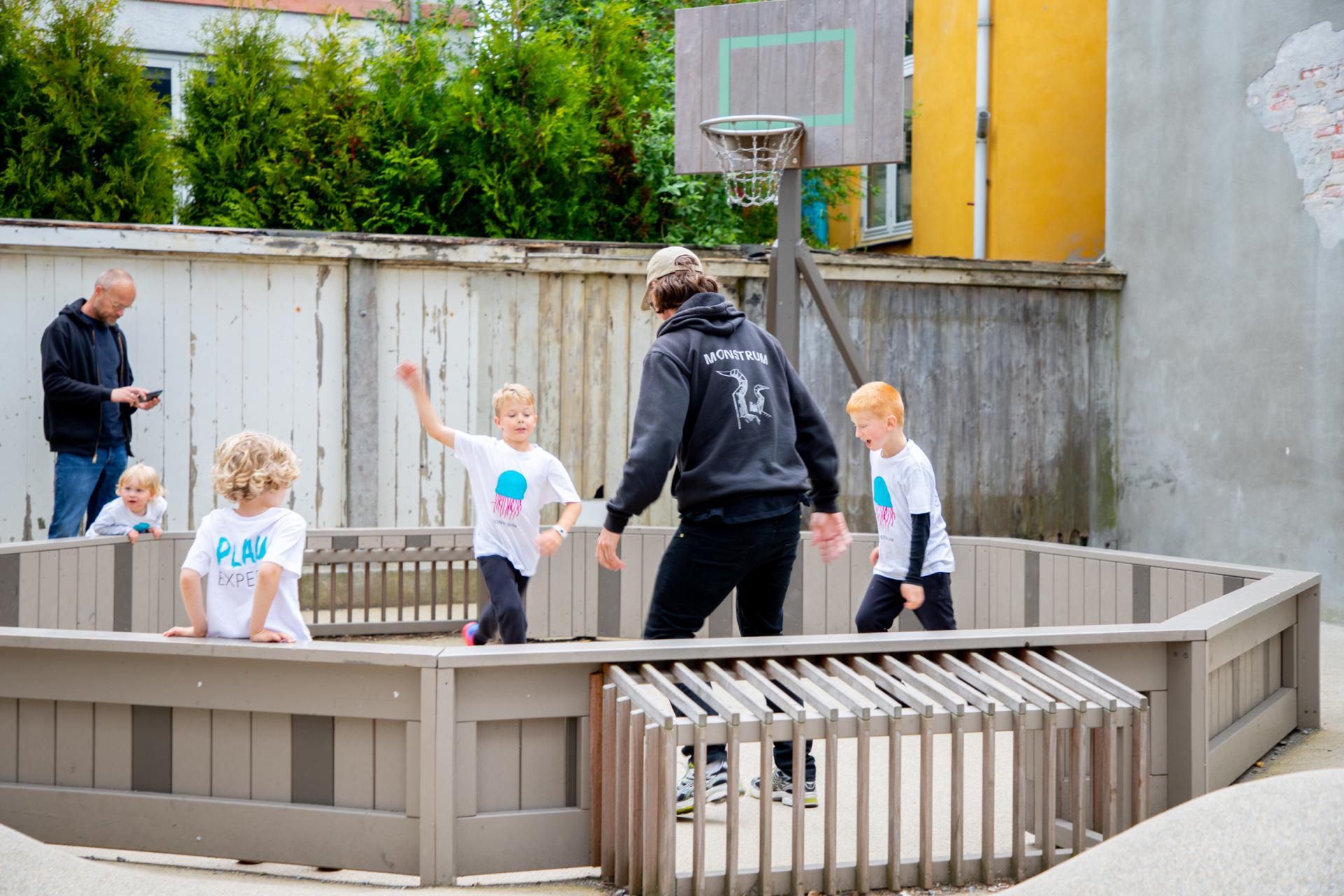 This custom-built football cage was definitely very popular at the Taarbæk playground!
Venstre kolonne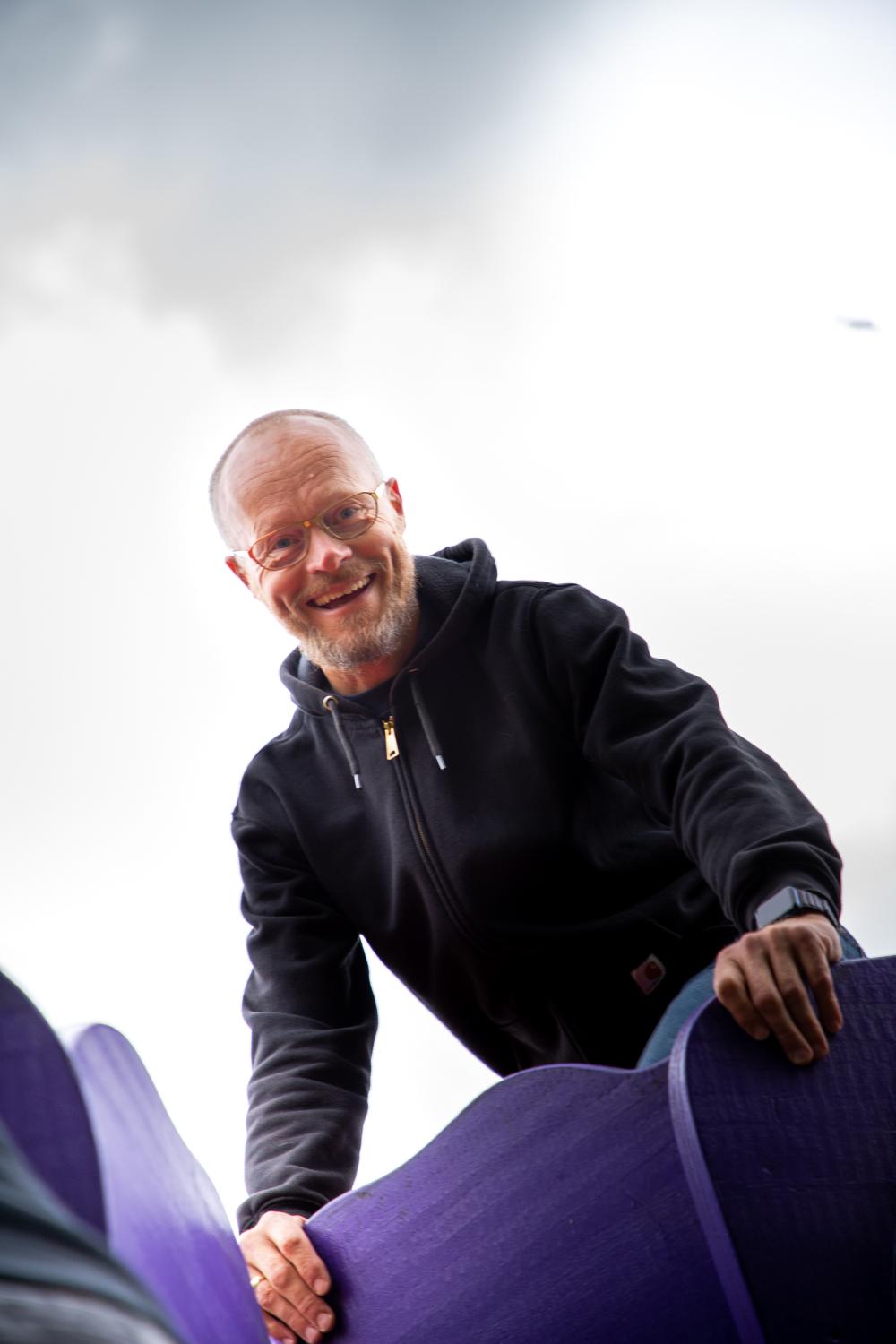 Our CEO Ole has never been one to shy away from getting stuck in!
Højre kolonne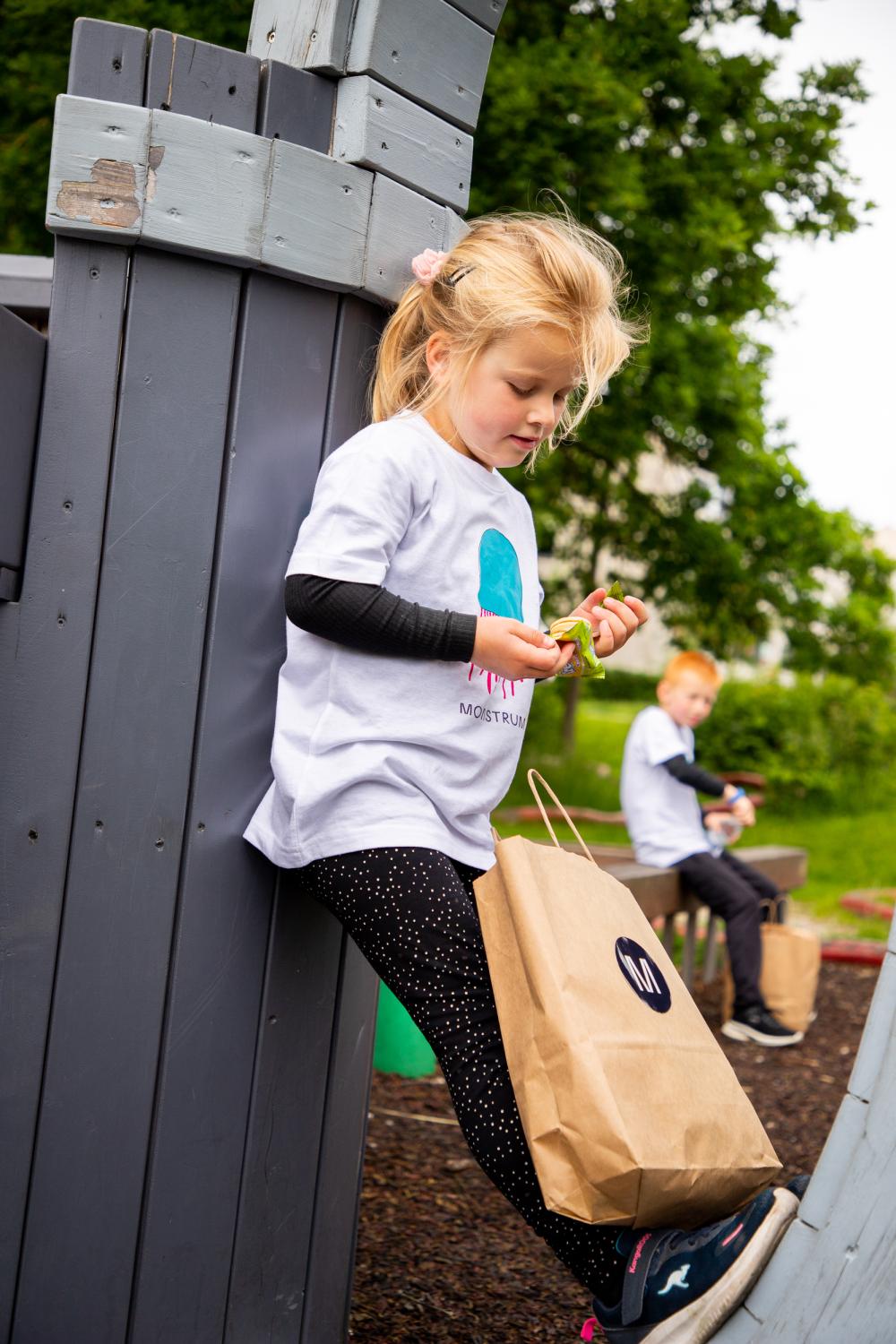 No day trip without a yummy goodie bag!
A BIG THANK YOU
TO ALL OUR
PLAY EXPERTS