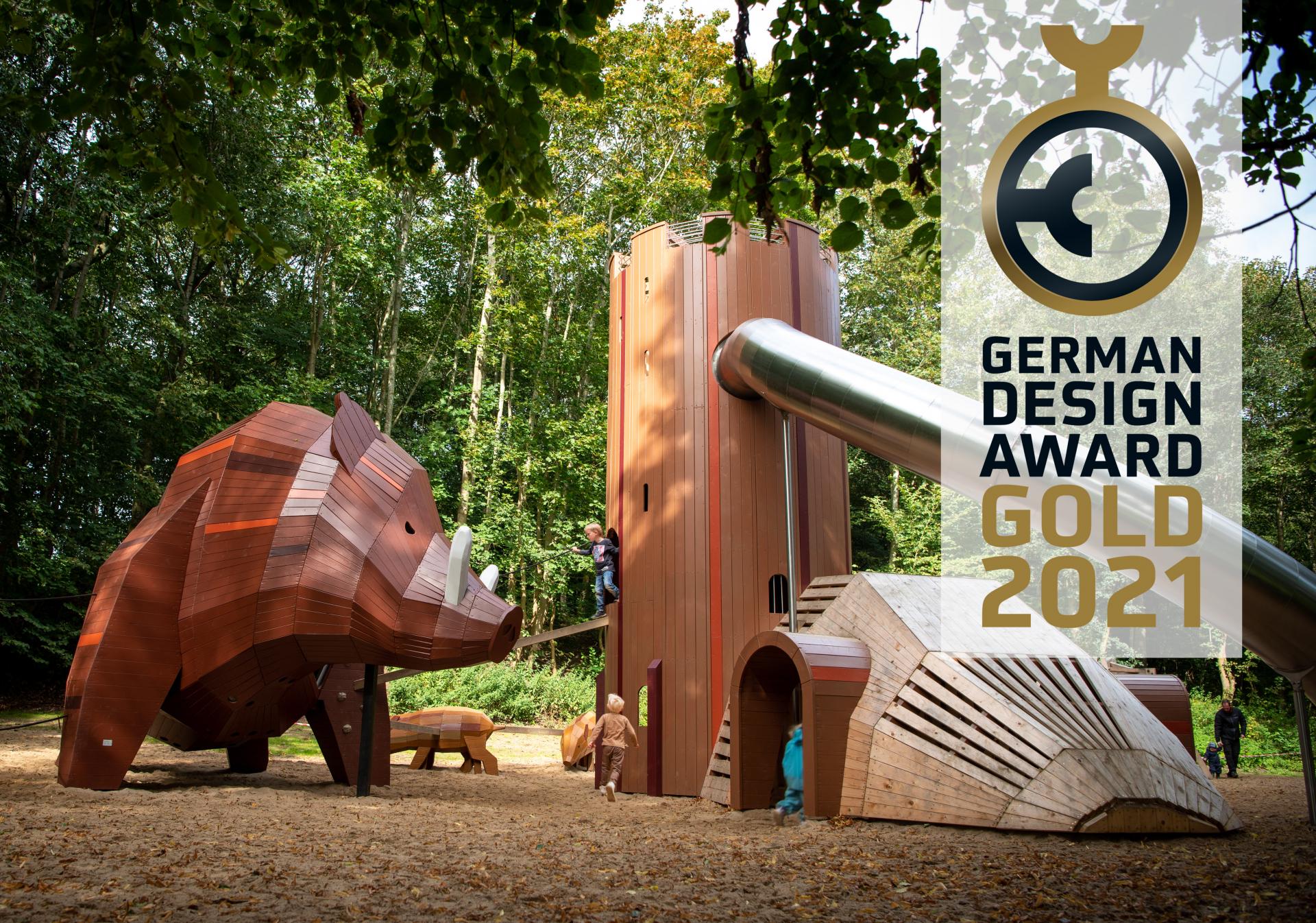 DESIGN & PLAY
A TRADITION OF
SCANDINAVIAN DESIGN
We are fortunate to have a history of great design in Denmark.  It is an integrated part of our culture and surroundings and as a country, we are proud to be associated with great craftsmanship, vision and aesthetics. Our goal at MONSTRUM is to shape these virtues into relatable and engaging stories, that kids can enjoy and appreciate through play.
We are so happy and proud that The Historical Playground of The Five Halds in Viborg, Denmark has won the German Design Award in Excellent Architecture - Urban Space and Infrastructure category.  Thanks for the committee for appreciating our work and our effort to combine beautiful design with great play. 
Venstre kolonne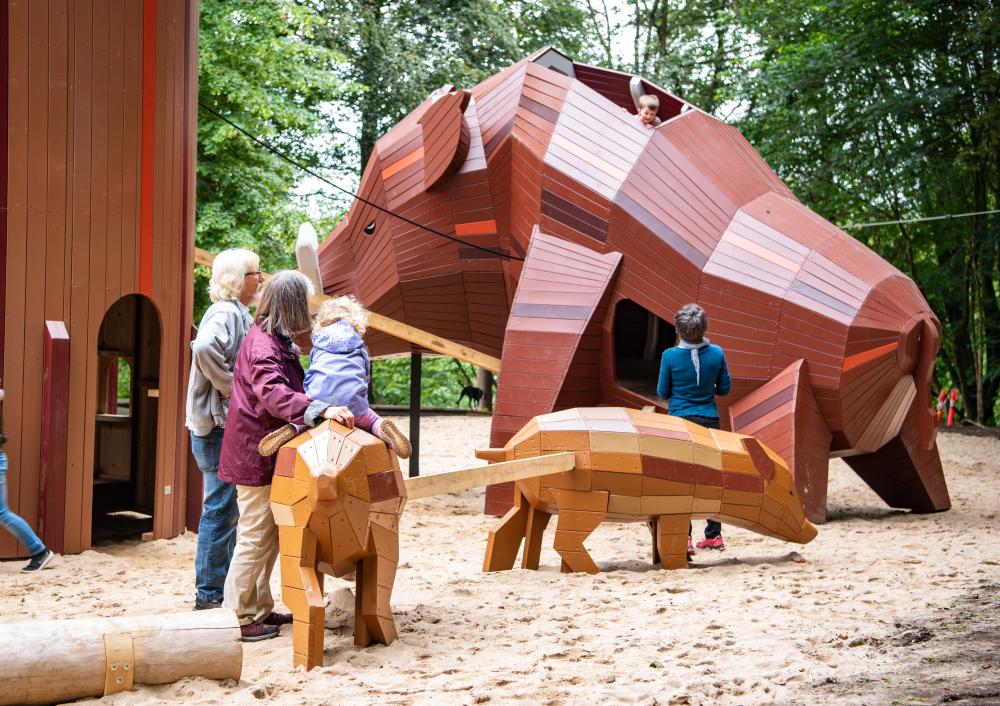 The Historical Playground is part of communicating a story about past historical events. 
In the woods outside of Viborg in Denmark lies an area of land, in which important episodes of the history of Denmark has unfolded. It contains five stages of the Hald Manor of which one date back to the 12th century. The site has now undergone a big renovation, telling the story of the place and its significance in history. The playground was part of this renovation and is designed to fit the medieval theme of the Five Hald with classic and recognizable elements such as a big tower, a catapult and a giant wild boar. It has a dangerous vibe with a reference to battles and wild animals we no longer see in the nature of Denmark. Here, the kids can play the victorious knight, storming the tower and using the catapult. 
Højre kolonne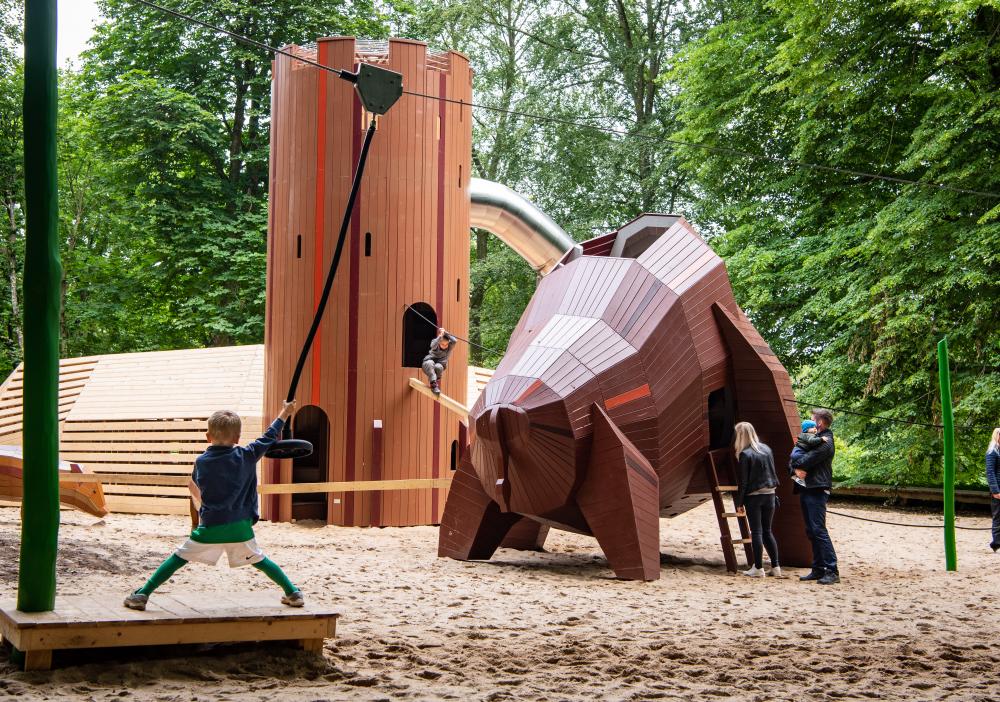 Venstre kolonne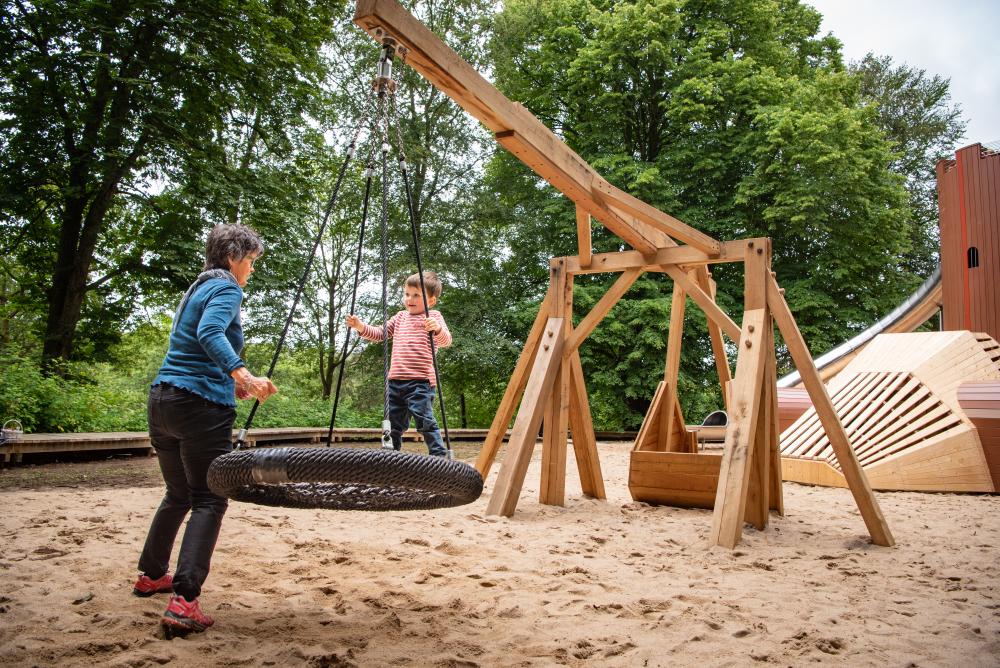 The playground was made in collaboration with  ERIK BRANDT DAM arkitekter ApS. 
Højre kolonne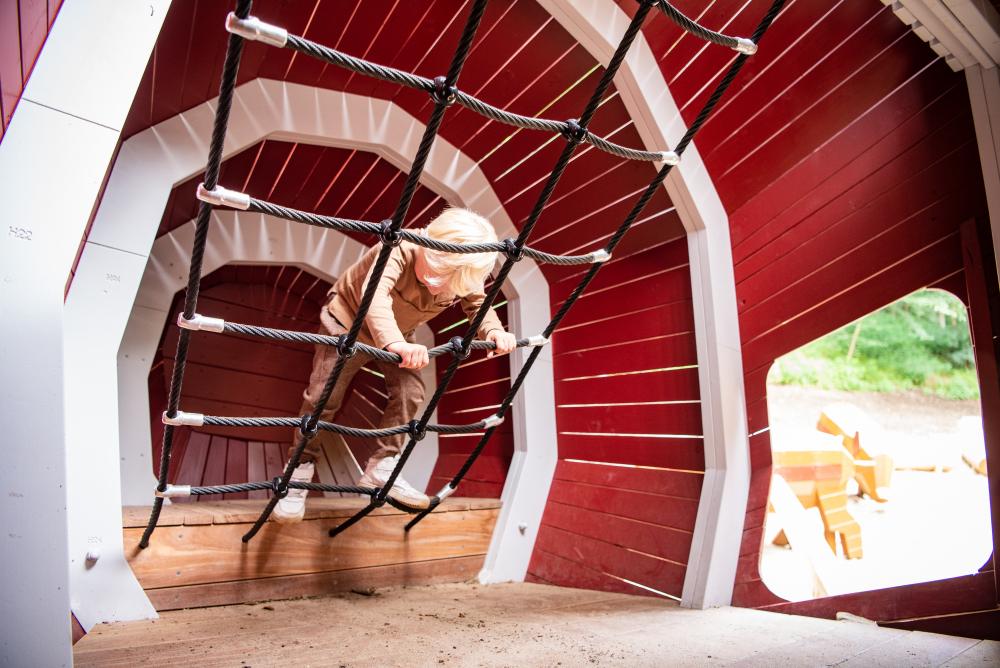 THE GLOBE PLAYGROUND AN EXAMPLE OF DANISH
DESIGN AND ARCHITECTURE

Another example we are proud of, which showcases great design as part of our scandinavian culture, is The Globe Playground. It is situated outside the cultural center and main library by the harbour of Aarhus in Denmark. The project was created in collaboration with Schmidt Hammer Lassen Architects as part of an urbanization of the waterfront. We love how the architecture is connected to the expression of the playgrounds a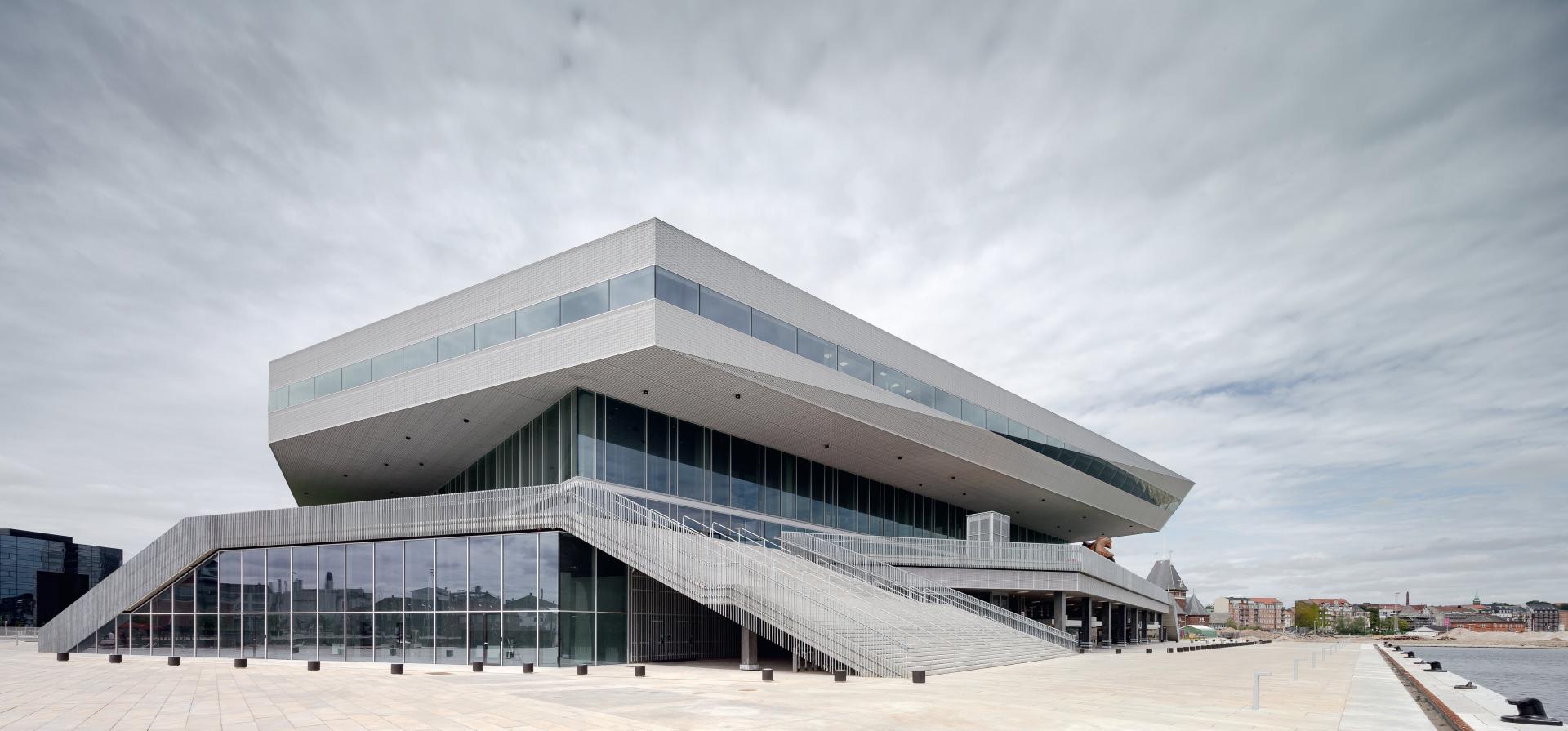 Venstre kolonne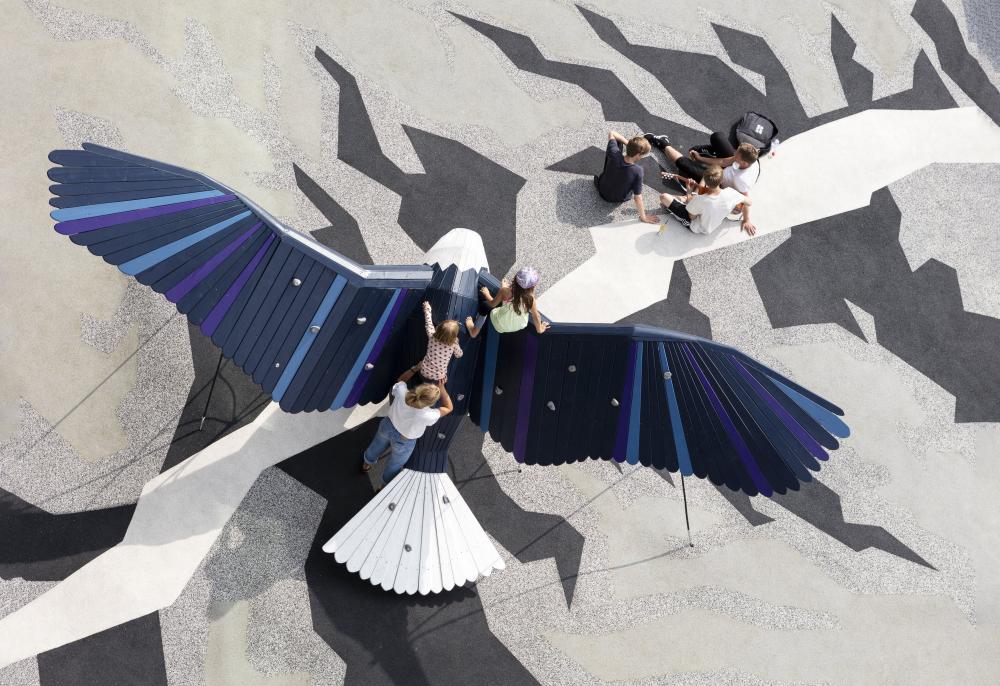 The building of DOKK1 contains the main library - a symbol of the culture, history and knowledge of our globe. We based the design of the playgrounds on this theme, by placing five playgrounds representing a specific compass direction with fragments and small stories about the nature, animals, landscapes, geology and culture from the specific areas. 

Each play area is offering different opportunities and spaces to play, aiming to inspire and evoke children's and adult's curiosity and bringing the stories from the library to life.
Højre kolonne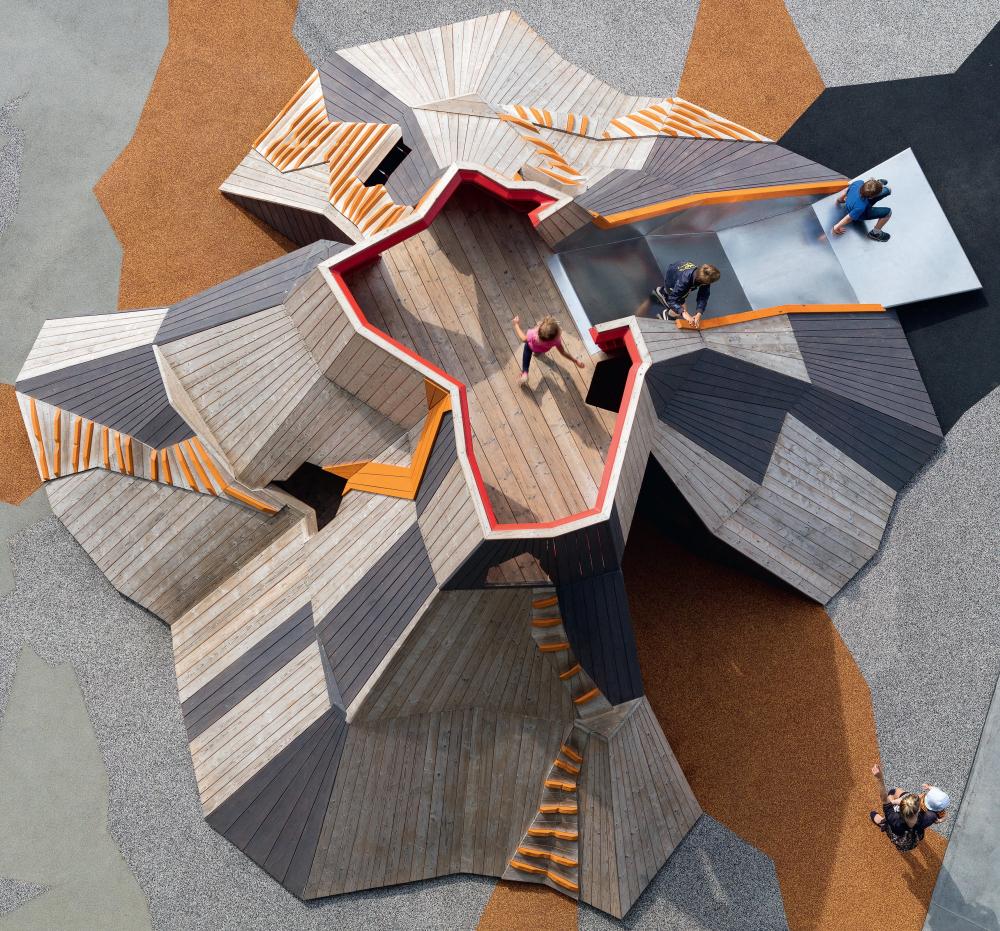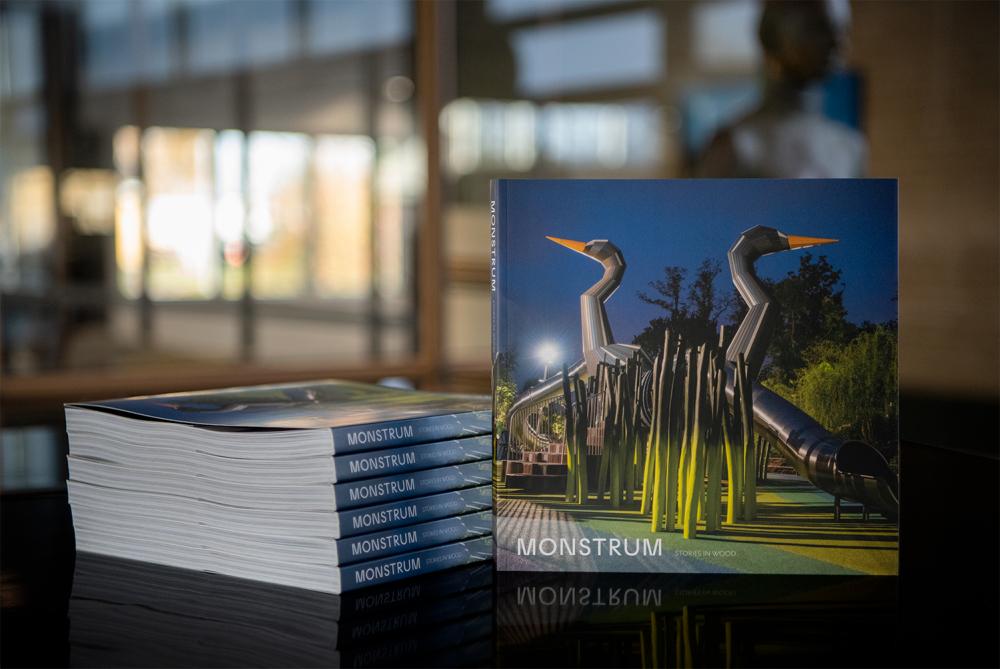 CONTEST: WIN THE MONSTRUM BOOK!
Want to have your very own MONSTRUM coffee table book and se more of our designs ? Send us a reply with a "Merry Christmas!" and  we'll award five of you with a book!