WHERE: 
Odense, Denmark - 2016
COLLABORATION:
Steen Koerner Studio
CUSTOMER: 
Odense ZOO, Denmark
'Chunga' is the big lion at Odense Zoo. He is well known to regulars and if you are a new visitor, you will definitely get to know him when you see the playground edition of him. 
The dangerous lion lies in the grass, watching everything that moves. Maybe he's just resting, maybe he is waiting for this next meal to walk by. If you're quiet enough, he won't notice you climbing up his sides and walking across his back, like a small ant.
The playground won the Red Dot Award in 2017, The German Design Award in 2018 and was the bronze winner of the IDA International Design Award in 2017. 

The lion's head can be climbed using the holes in the mane. They also serve as peeping holes for the kids to look in and out of.
The holes also have an aesthetic function as they let the light stream in and add a beautiful play of light along with the gap between the wooden planks. 
"We wanted to maintain the position as Europe's best zoo by continuing to create adventurous experiences for the whole family."
- JENS ODGAARD OLSSON,
DIRECTOR, ODENSE ZOO
COME CLOSE
TO CHUNGA
THE LION
The lion has different levels to climb on. From the tail, which can also be used as a bench, the kids can climb up the lion's back and further to its mane.  
The back of the lion has two bars for sliding down or to climb across. 
JUMP ON
THE DANGEROUS
SAFARI TOUR
Across from the lion, there's an area designed for the smaller kids with cars to play in, wooden trunks for climbing on and a sandbox. 
SIMILAR PROJECTS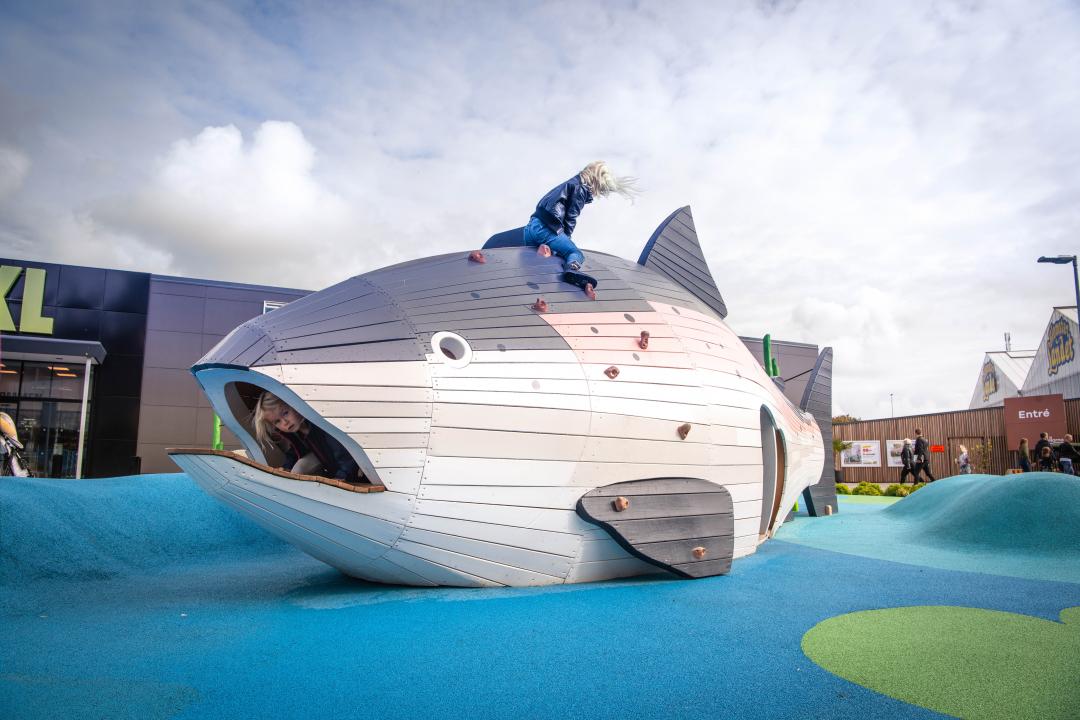 Halmstad, Sweden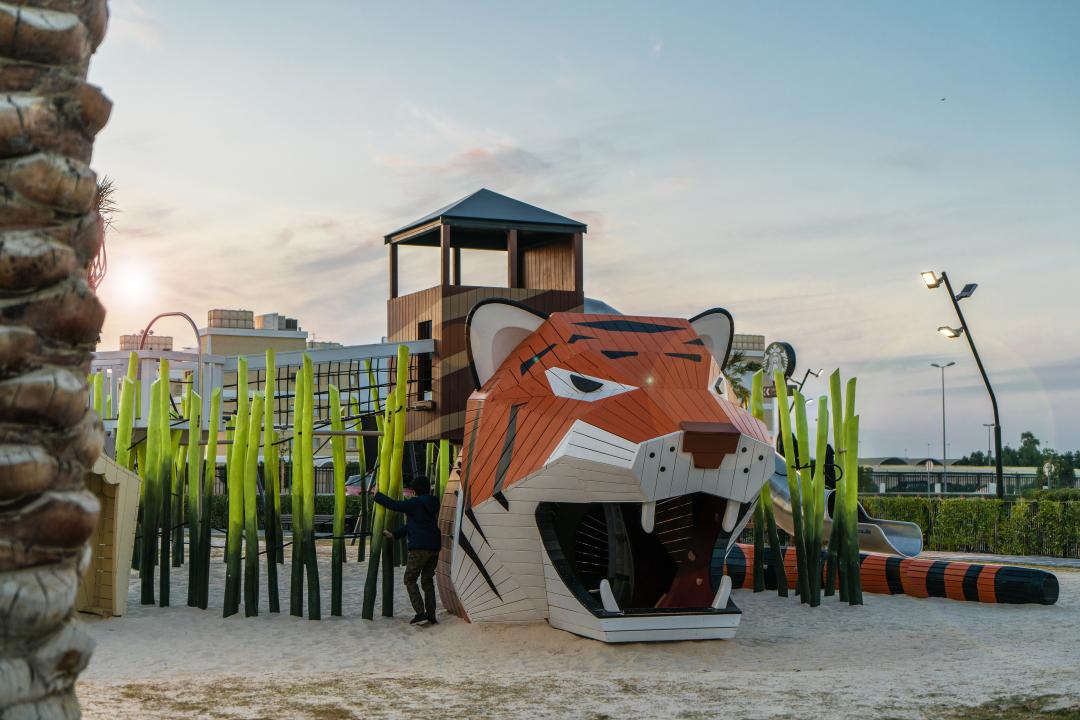 Mubarak Al-Kabeer, Kuwait