THE TOWERS OF
COPENHAGEN
WHERE: 
Copenhagen, Denmark - 2012
COLLABORATION: 
GHB Landscape architects
CUSTOMER: 
Copenhagen City
The city park Fælledparken of Copenhagen is the most visited park in the capital and is used for many different events, gatherings and activities. The park has a lot to offer visitors like the biggest skatepark in Northern Europe, outdoor chess tables, sports grounds, a dance pavilion and of course their very own MONSTRUM playground. 
The playground consists of five small versions of Copenhagen's most famous buildings: The Town Hall Tower, the tower of Our Saviour's Church, the Round Tower, the cupola of the Marble Church and the tower of the Stock Exchange. 
The playground won The Danish Design Award and "The Best of the City" award in 2012. 

Venstre kolonne
The Copenhagen Stock exchange - Børsen - is famous for its tower, which consists of three dragons with their tails entwined. 
Højre kolonne
Going down, the kids can take the slide or rope bridges to the Town Hall Tower. They can also climb the silhouette of the city to Our Saviour's Church and play their own composition on the church bells.
PLAY IN THE
ICONIC TOWERS
OF COPENHAGEN
Venstre kolonne
The Round Tower is from the 17th century and is one of the famous towers of Copenhagen.
Højre kolonne
The Tower of the stock market of Copenhagen is an icon of the city. 
The cupola of the Marble Church is beautiful to play underneath with its design of wooden boards you can look between. 
The Round Tower is an old Danish star observation tower. When looking up in the playground tower, you will see the starry night.  
SIMILAR PROJECTS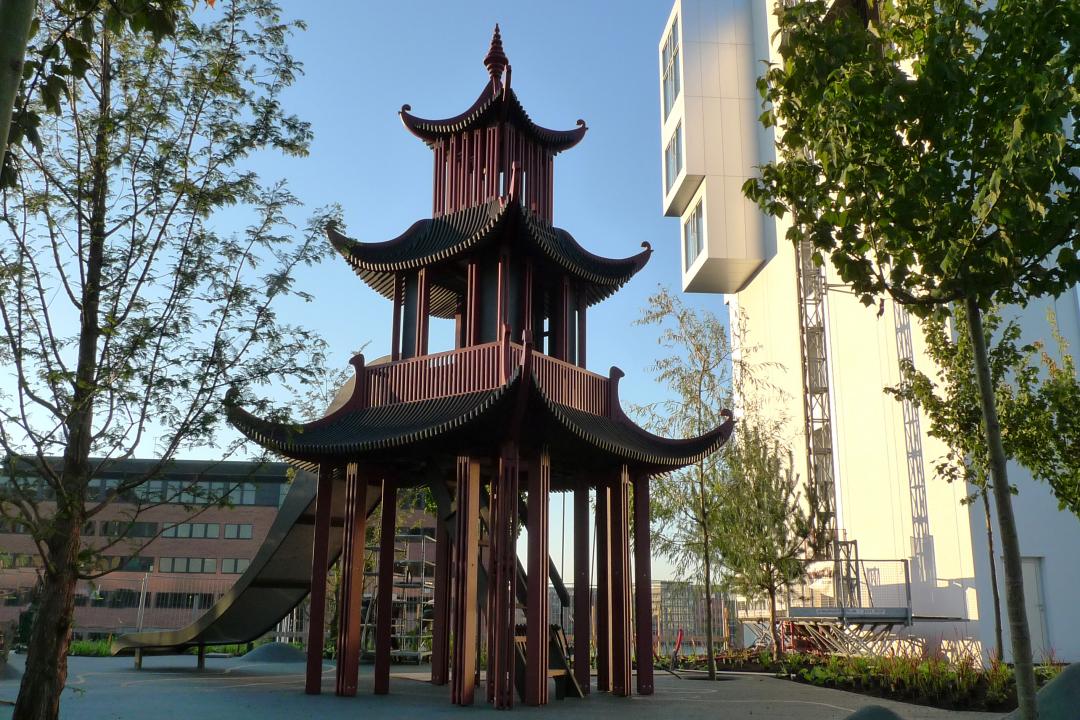 Tivoli Congress Center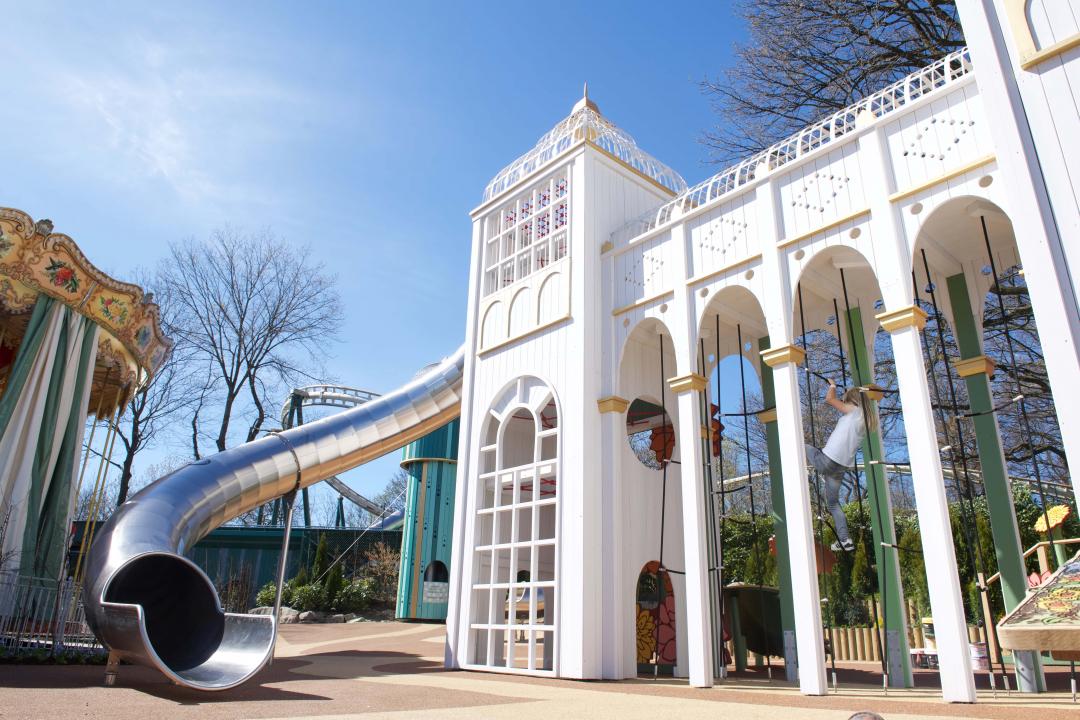 Gothenburg, Sweden