LIFE ON
THE RIVER
PLAYGROUND
WHERE: 
Tom Lee Park, Riverside Dr, Memphis, TN, United States - 2023

COLLABORATION: 
SCAPE Landscape Architecture
A signature park for all of Memphis - Tom Lee Park has been transformed to create a "unified network of public spaces reconnecting Memphians with the Mississippi".
A large part of the riverfront park is now an extensive play area portraying the wildlife of The Mississippi River designed and created by MONSTRUM.
Follow the meandering river path from the playful mother and baby otters past the wooden logs piled high next to the sturgeon and the caterpillar and up to the curious salamander surrounded by huge cypress trees. Full of opportunity for imaginative, active play, the play areas invite kids of all ages to climb, run, jump, balance, slide, and more in this fantastic playscape! The immersive experience is both informative and inspiring, connecting Memphians with the life of the river.
The salamander's stretched out its long tongue to catch bugs.
Explore the baby otter and zoom down the slide.
Jump on over to check out the sturgeon.
MAKE FRIENDS
WITH THE
OTTER FAMILY
The huge tube slide from the cypress tree is a thrill!
The accessible steps lead up to the baby otter, where you can enjoy the slide down on the other side!
Climb through the skies from the mother otter to the towering cypress tree.
Admire the fine details of this cute little otter!
DISCOVER THE
CURIOUS CATERPILLAR
AND THE SLICK STURGEON
Slink along with the caterpillar, who is surrounded by an obstacle course of rope, trunks and leaves to climb and balance on.
The sweet little sturgeon is fun to explore.
Check out the beautiful insides of the sturgeon and enjoy the light streaming in through the gaps in the wooden boards.
A swing with a view to the Mississippi River.
EXPLORE THE
FRIENDLY SALAMANDER
AND CYPRESS TREES
Climb and balance on top of the friendly salamander and explore inside it. 
Watch out for that cheeky tongue!
The three impressive cypress trees include a multitude of challenging play features.
Venstre kolonne
Challenge your vertigo and step out onto the creative walkway.
Højre kolonne
The warm wood is beautiful inside and out.
We love to add small surprises on the inside of the playground structures that emphasize the theme of the playground and that are often informative and aid learning.
This playground is no exception, where we've added beautiful paintings of the local wildlife - these are fun to discover when kids explore inside and reflect the theme of the playground.
Venstre kolonne
Højre kolonne
SIMILAR CASES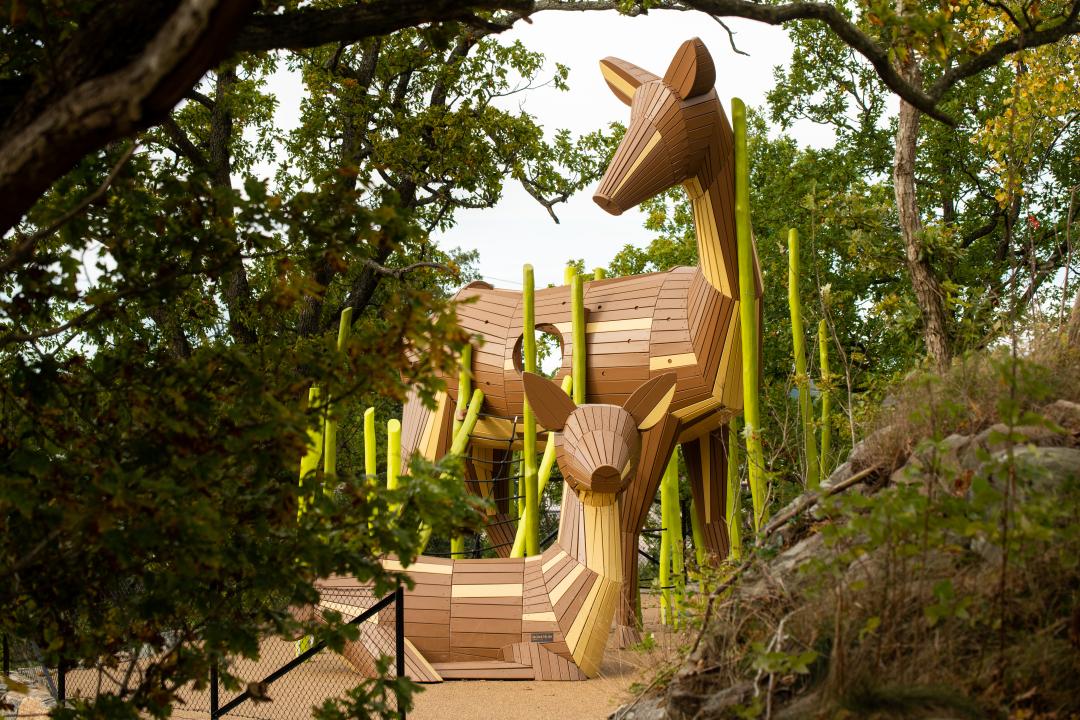 Odderøya, Norway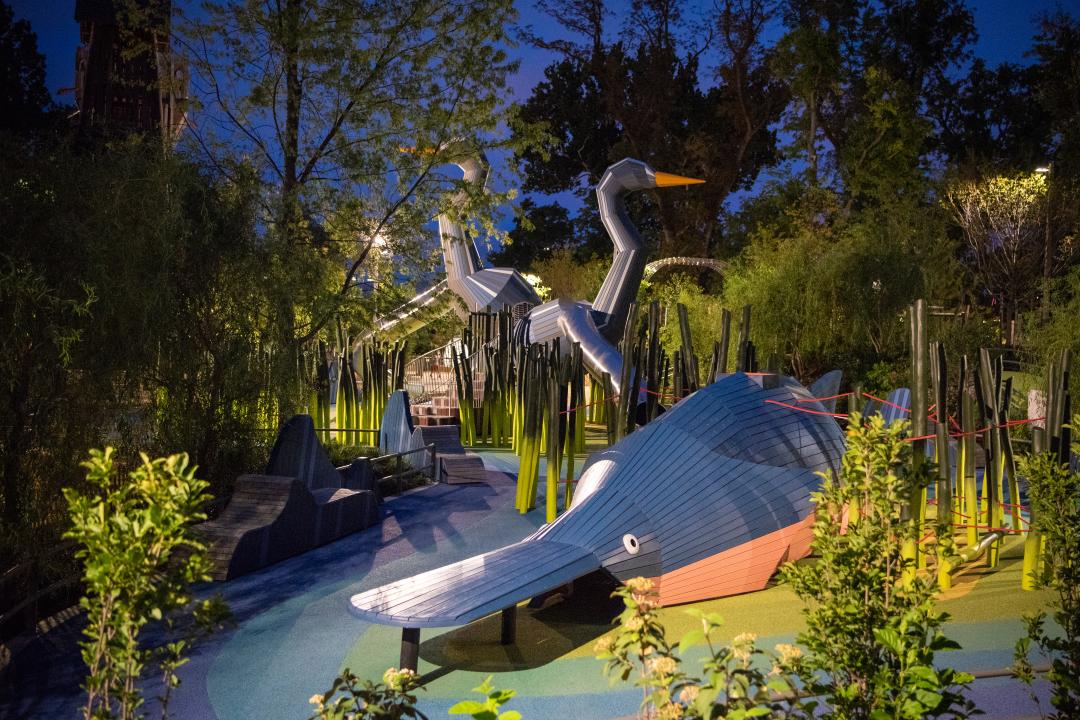 Tulsa, OK, USA