THE LEGACY
OF THE WHALE
OF VEJLE
WHERE: 
Vejle, Denmark - 2018
CUSTOMER: 
City of Vejle
As part of the development of a new city area situated at the northern dock of Vejle Harbour, the city wanted a bespoke playground to make the area more family-friendly. The whale was chosen as the main element of the playground, inspired by the true story of a beached whale in Vejle in 2010. To honour its memory, the MONSTRUM whale was constructed. It's designed with a big slide on its back and has a big, happy mouth for the kids to climb in through.
The playground is full of tall sea grass trunks for the kids to balance on and climb across. 
The slide on the whale is 2.5 meters tall. 
THE STORY
OF THE
BEACHED
WHALE
OF VEJLE
The whale can be entered through its mouth. Rope is hung from its upper mouth to simulate the whale's baleens. 
The insides are designed with as much care as the outside. We have made space for both adults and kids to enable interaction.
SIMILAR PROJECTS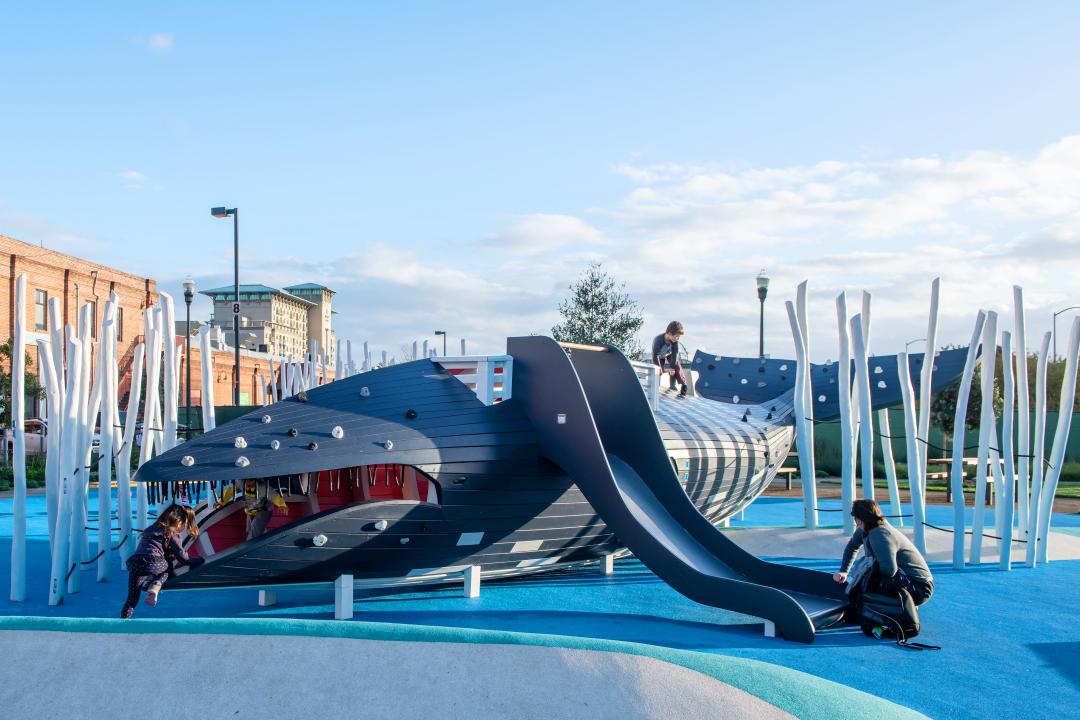 Emeryville, CA, USA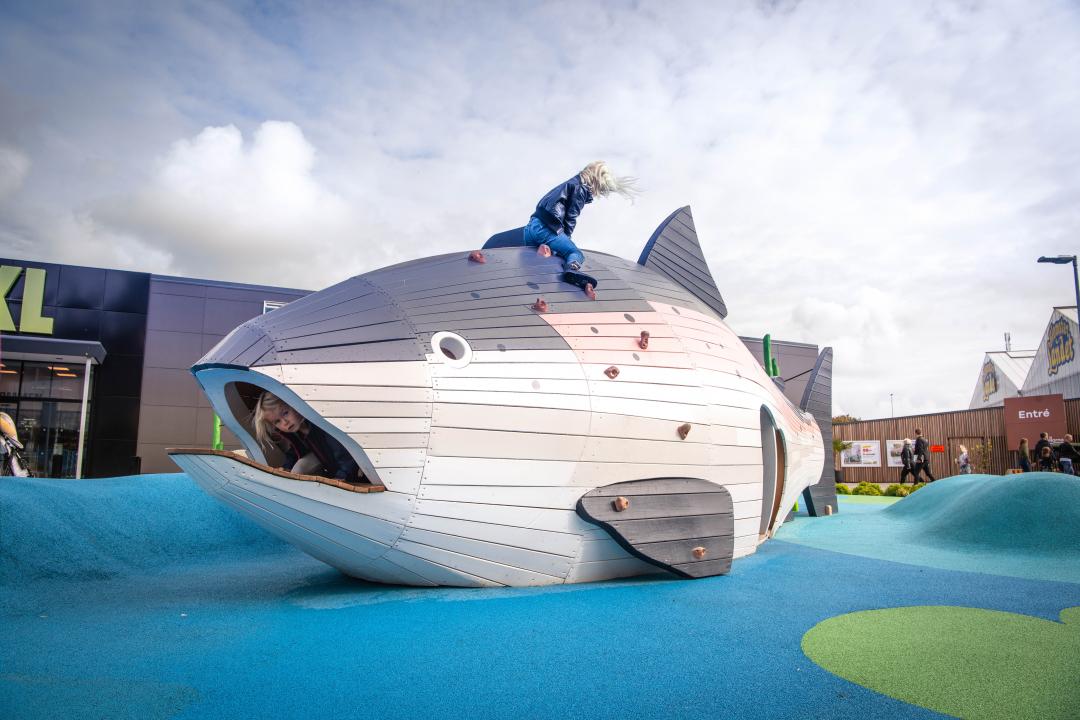 Halmstad, Sweden