THE IBIS
DREAMS
WHERE: 
The Bay Park, Sarasota, Florida, USA - 2022
COLLABORATION: 
Agency Landscape & Planning
The beautiful white ibis is a much-loved native to Florida and an obvious choice for the centerpiece of the iconic playground at The Bay Park Sarasota. The park aspires to be an iconic, public destination that welcomes the diversity of Sarasota and serves as a venue for multi-generational, inter-neighborhood, broad-based enjoyment of the bayfront.
As part of achieving this goal, MONSTRUM was commissioned to create a unique playscape where generations could meet and where play was at the forefront. We designed and built the two friendly ibises wading through the bay waters, surrounded by local plants and flowers. The birds themselves act as huge playhouses, which kids can climb up by utilizing one of the routes of varying difficulty to reach the impressive birds and explore inside. They can then make their way through the steel mesh tunnel from one ibis to the other. Alongside the two main structures, a network of rushes and grass is climbable and connected by rope or rolling logs and more. 
The playground is eye-catching with the huge ibis flapping its wings making it visible from a distance!
Zoom down the tail of the ibis through the big tube slide - it's a buzz!
GLIDE

HIGH
WITH THE IBISES
A visualisation of the design for the iconic Ibis Dreams playground.
A GATHERING PLACE
FOR THE WHOLE COMMUNITY
Take the stairs or choose the more challenging route of climbing up the back of the ibis.
Play with all your friends alongside your new feathery friends!
Streeeeetch with the ibises! The Sarasota Bay Park is full of life and activity.
SIMILAR PROJECTS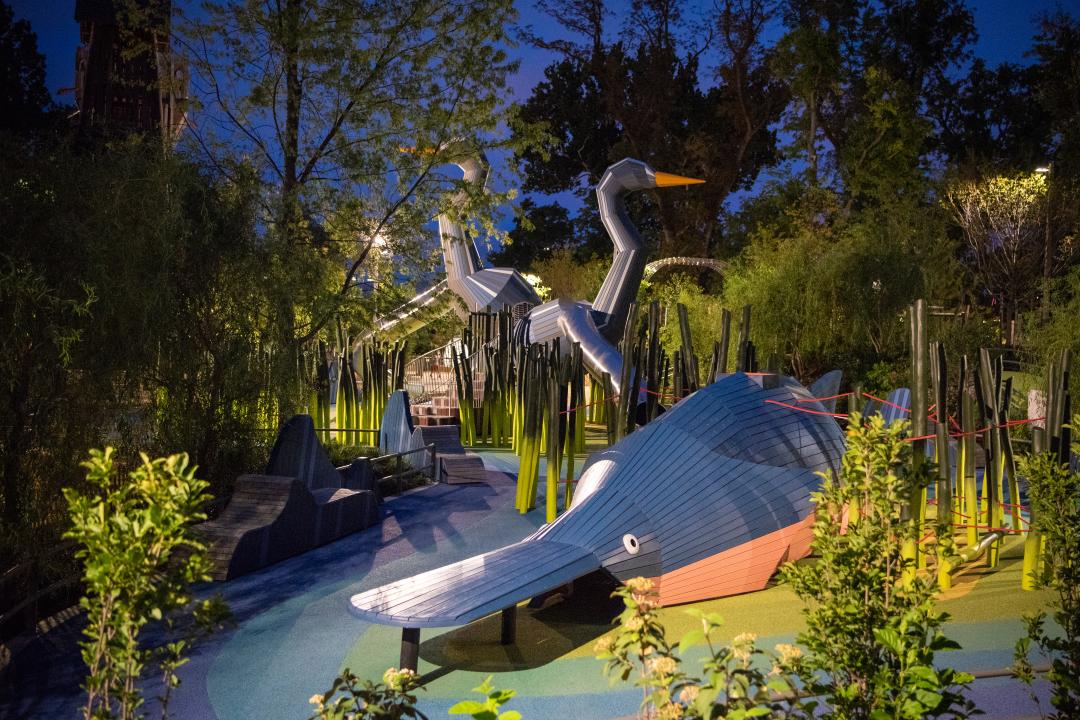 Tulsa, OK, USA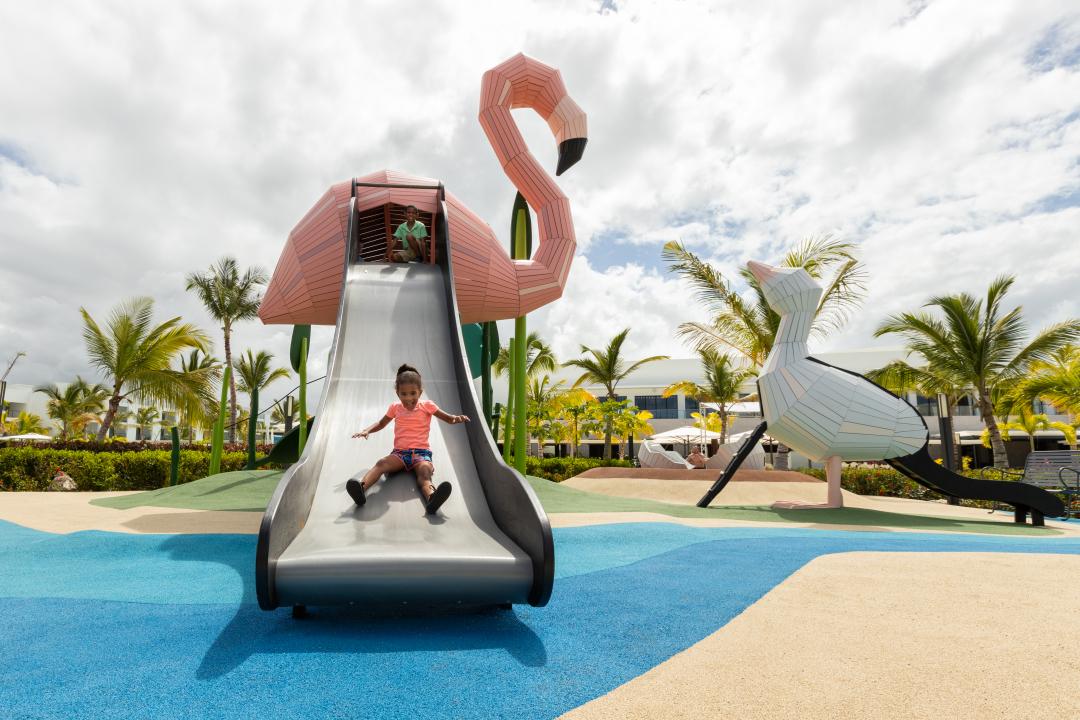 Punta Cana, Dominican Republic