THE DUBAI
CREEK HARBOUR
WHERE: 
Dubai,  United Arab Emirates - 2016
CUSTOMER: 
EMAAR Properties
Dubai Creek Harbour has undergone extensive reconstruction work as it has been transformed into an impressive new residential area by The Real Estate Development Company EMAAR. The area provides space for more than 400,000 people and will also include the Creek tower, which will be the world's tallest building. The architectural and engineering work of the building is exceptional and it will be an icon of the city. To create a vibrant local community, MONSTRUM was asked to design a playground area by the harbour and to work with the sea as an overall theme. The result was a colorful and elegant playground with a yellow submarine, a whale and an area with a group of fish and sea grass.  
The yellow submarine catches the eye of everyone passing by. This is not a coincidence. 
The kids can climb inside the submarine and sit by the table, playing passengers of the adventurous ride under water. 
DIVE DEEP
WITH THE
YELLOW
SUBMARINE
Besides the bright yellow, the playground is held in blue and grey colors. The calm blue and grey shades of the sun sails and the flooring make you feel like you are underwater and complement the energetic yellow of the submarine.
The many trunks of different heights at the playground create a forest of sea grass and many play features for the kids. 
Rope and hammocks connect the wooden trunks, where the kids can relax and balance on. 
SIMILAR PROJECTS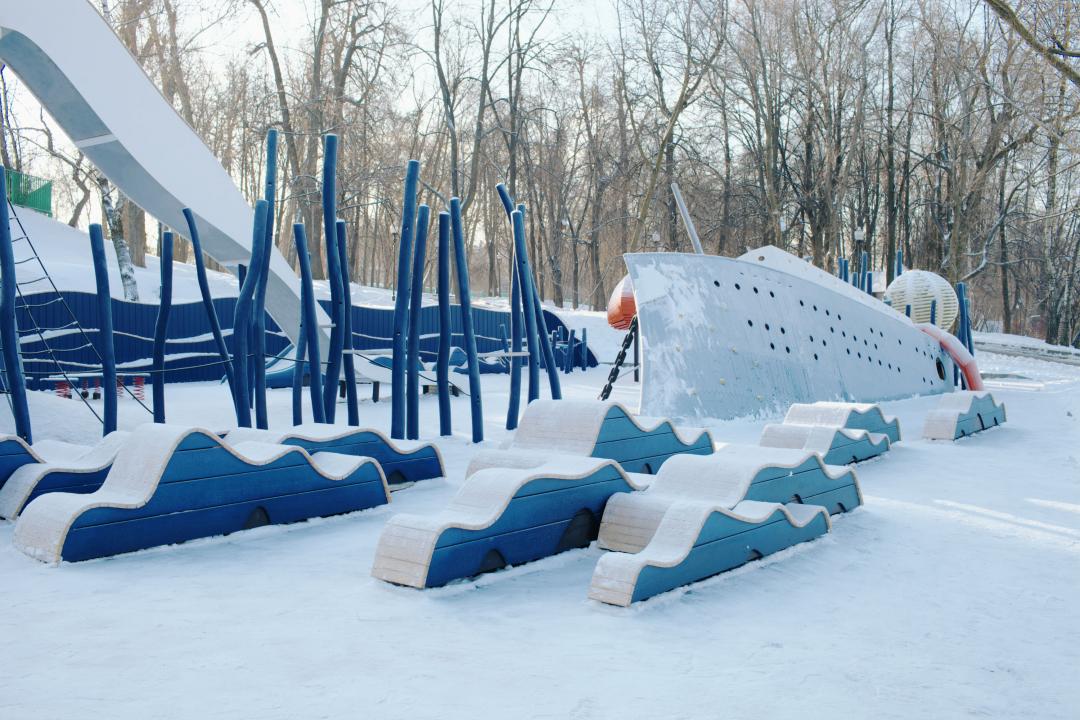 Moscow, Russia