WHERE: 
Höganäs, Sweden - 2011
CUSTOMER: 
Höganäs Municipality
The Cargo Ship playground was developed in collaboration with Höganäs Municipality as part of a general renovation of the area. The aim was to provide new activities for children and adults in the Swedish town. The playground is designed to fit into the maritime environment created by the nearby marina.
The design of the playground invites the kids to play with balance. The lines of the ship, the floating cargo boxes and the lighthouse are all skewed to express the chaos of a storm at sea. The bright orange color emphasizes the energetic and wild battle. Here the kids must fight their way up to the top of the ship, escape death by taking the slide off the ship or balance across the objects on drifting wood. Inside the hull, kids can explore the ship further and maybe help rescue the ship by repairing the hole.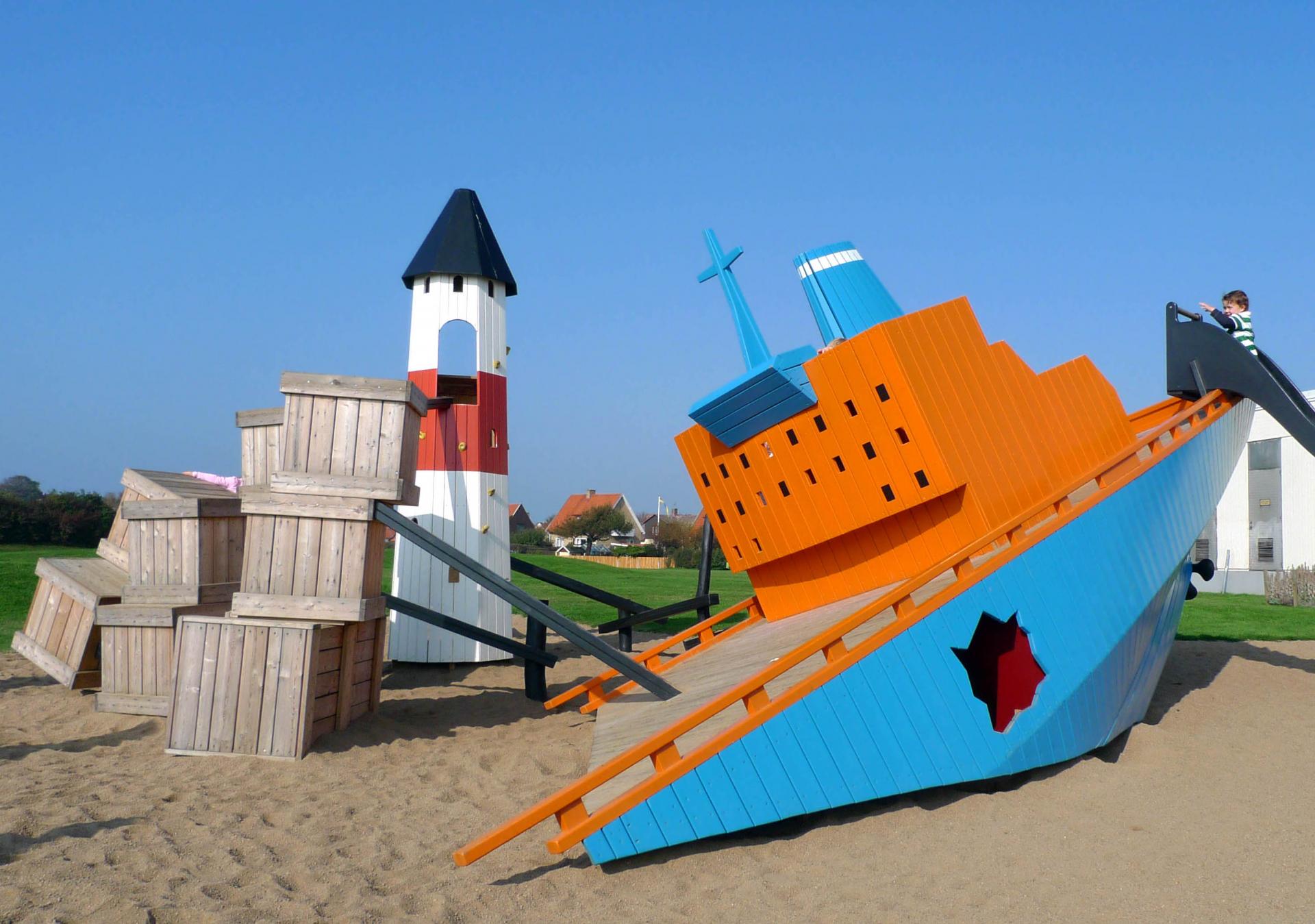 The slanting coaster can actually make you feel seasick while on board, even though it isn't moving.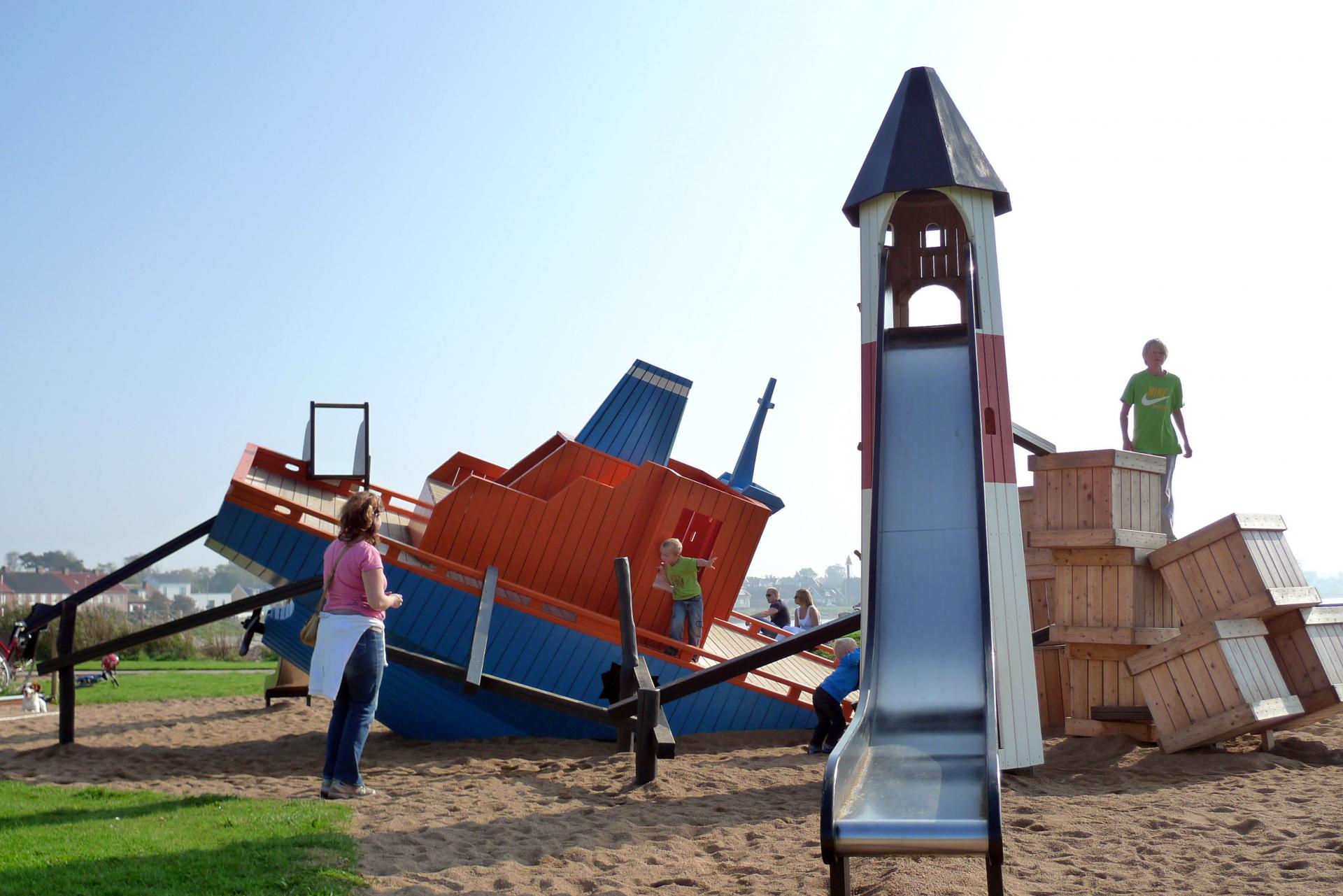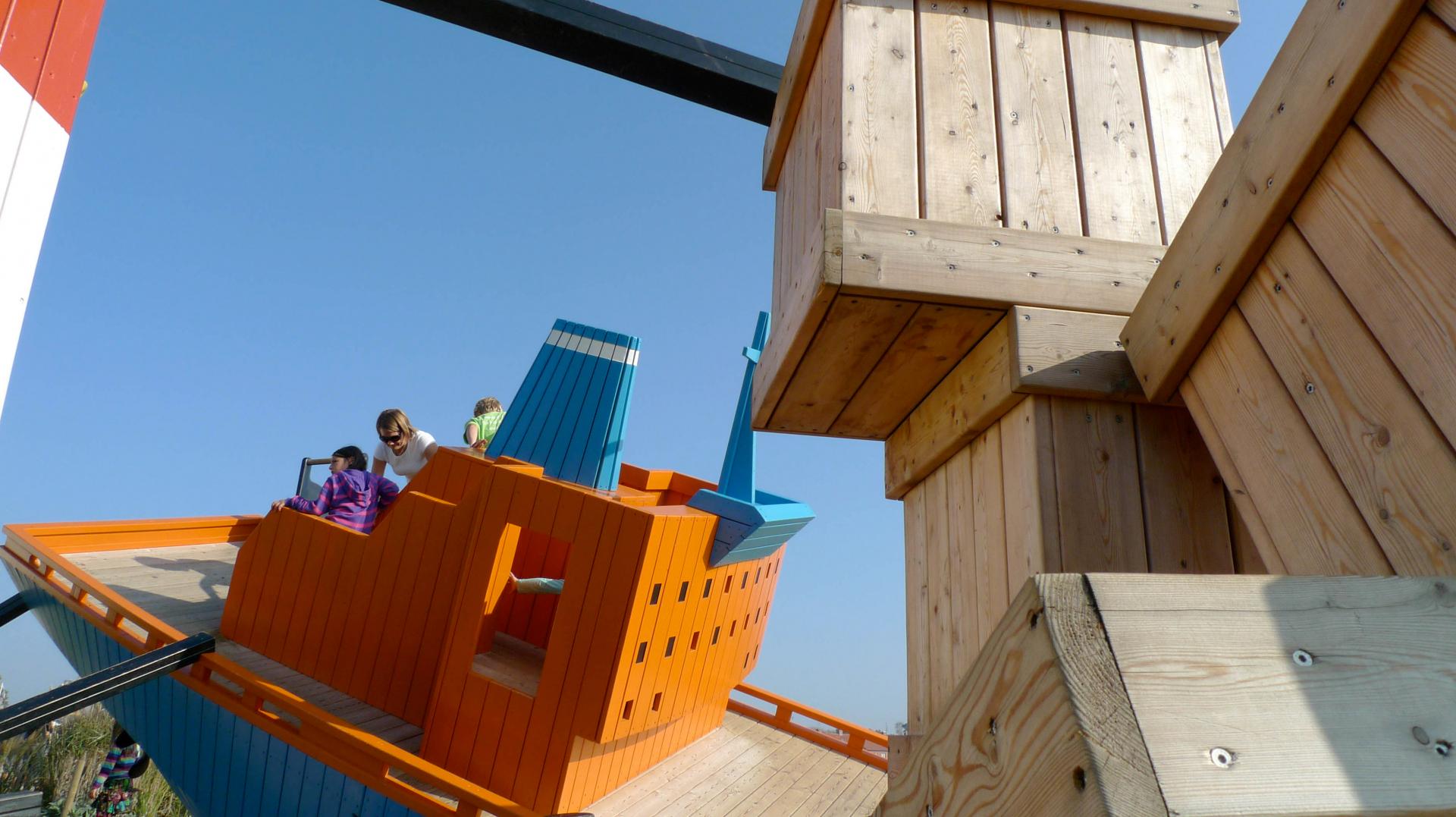 SIMILAR PROJECTS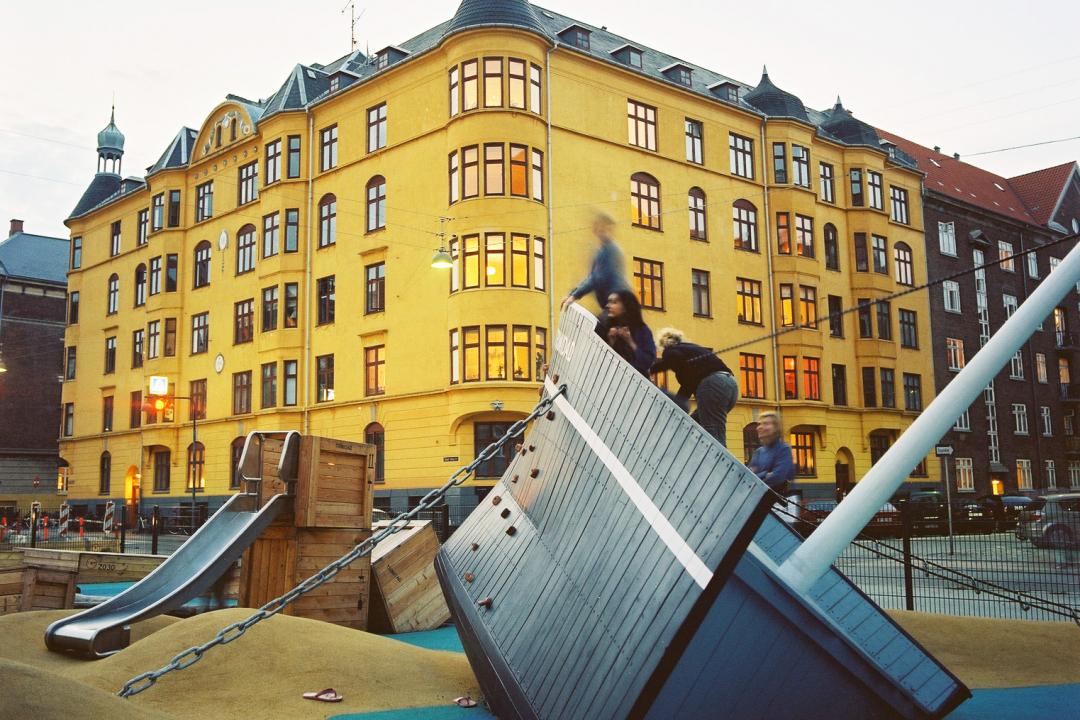 Copenhagen, Denmark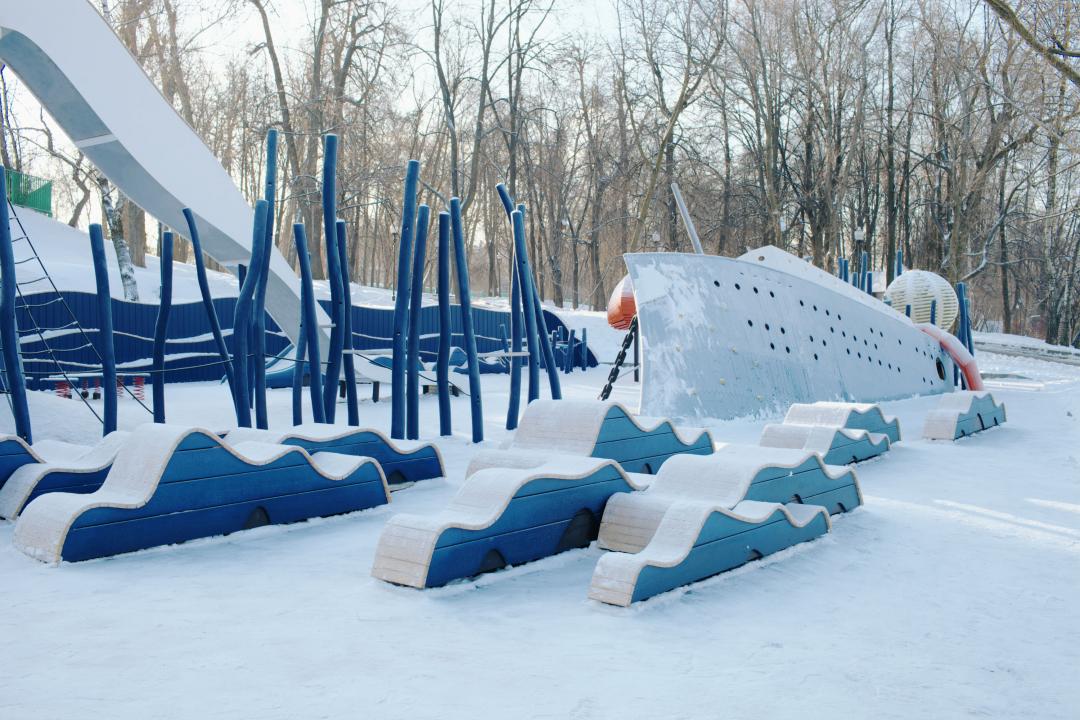 Moscow, Russia