THE AIRPLANE
AND CARGO
TRAIN
WHERE: 
Copenhagen, Denmark - 2018
CUSTOMER: 
Copenhagen, Denmark
Kastrup Airport in Copenhagen is the largest airport in the Nordic countries with 30 million passengers in 2018 and one of the oldest international airports in Europe. It is known for its architectural qualities and well assorted dining and shopping opportunities. MONSTRUM was assigned a corner inside of the airport to make a space for the kids, while maintaining the high standards of the airport. 
The challenge of the assignment was the limited area of only 5 x 10 m. Designing a playground in such a limited space, set restraints on the size and heights of the elements as it is important to have a certain amount of falling zone around the elements. Thus, the playground had to be small, but still fun and inspiring for the kids to play in. 
NB: The playground is currently being repositioned in a different area of the airport.
The kids can imagine racing through the sky to reach exotic destinations. 
The control tower has a control panel so the kids can play the Airport Commander and direct the planes across the runways. 
CARGO
LOADED.
READY FOR
TAKE OFF.
OVER
AND OUT.
The playground is made as a miniature version of Kastrup Airport with the control tower as the main element. Here the kids can have their own airport and blow off steam before getting on a plane with limited space. They can climb up the tower and see the planes taking off outside the windows or the shopping and dining area on the other side. 
The small planes are miniature version of private planes, which can be climbed and balanced on. Next to the planes are the Airport Baggage Carrier Train, on which the kids can pretend to drive and make sure everything is loaded on time. 
The kids can enjoy the thrill of the slide on the control tower. 
ALFA, BRAVO,
CHARLIE, DELTA.
The kids can make sure everything gets loaded before take off by driving the airport baggage carrier train. 
SIMILAR PROJECTS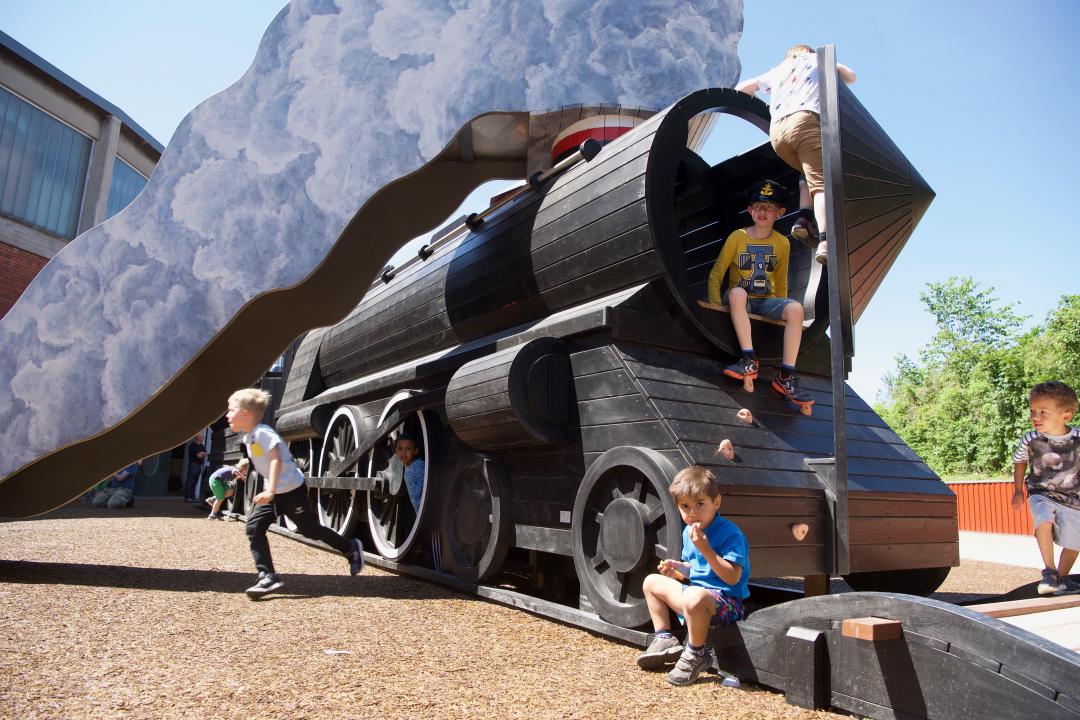 Odense, Denmark