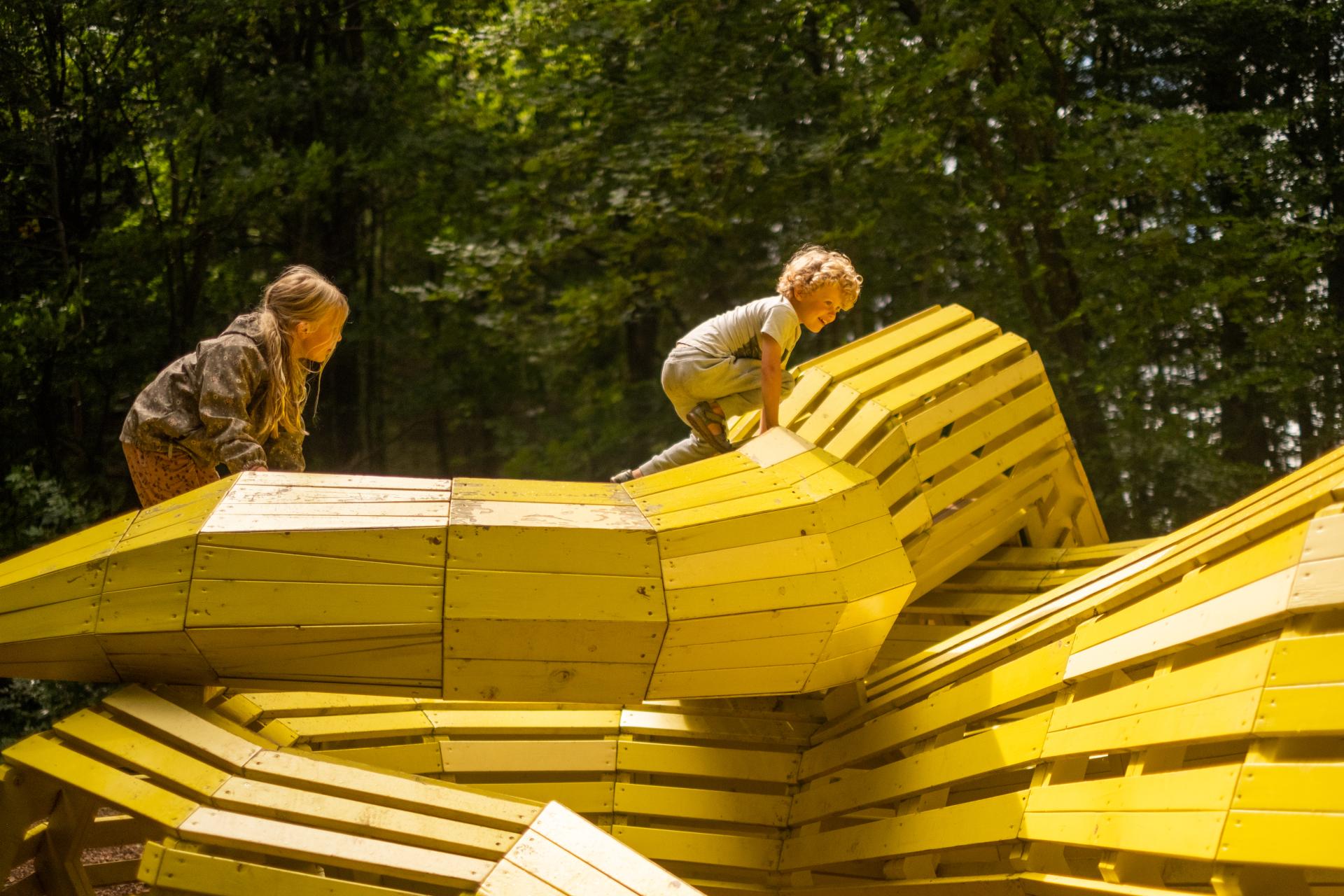 PLEASE
DO PLAY
ON THIS SCULPTURE
Art installations are commonly surrounded by protective screens, barriers, and signs commanding "Do not touch!" However, that's the furthest thing from the case at this MONSTRUM art installation. The Snake serves the dual purpose of being a sculpture to be observed and enjoyed, while simultaneously inviting kids (of all ages) to climb on it and inside it and explore it in any way their imagination allows.
THE SNAKE OF
MELDGAARD WOODS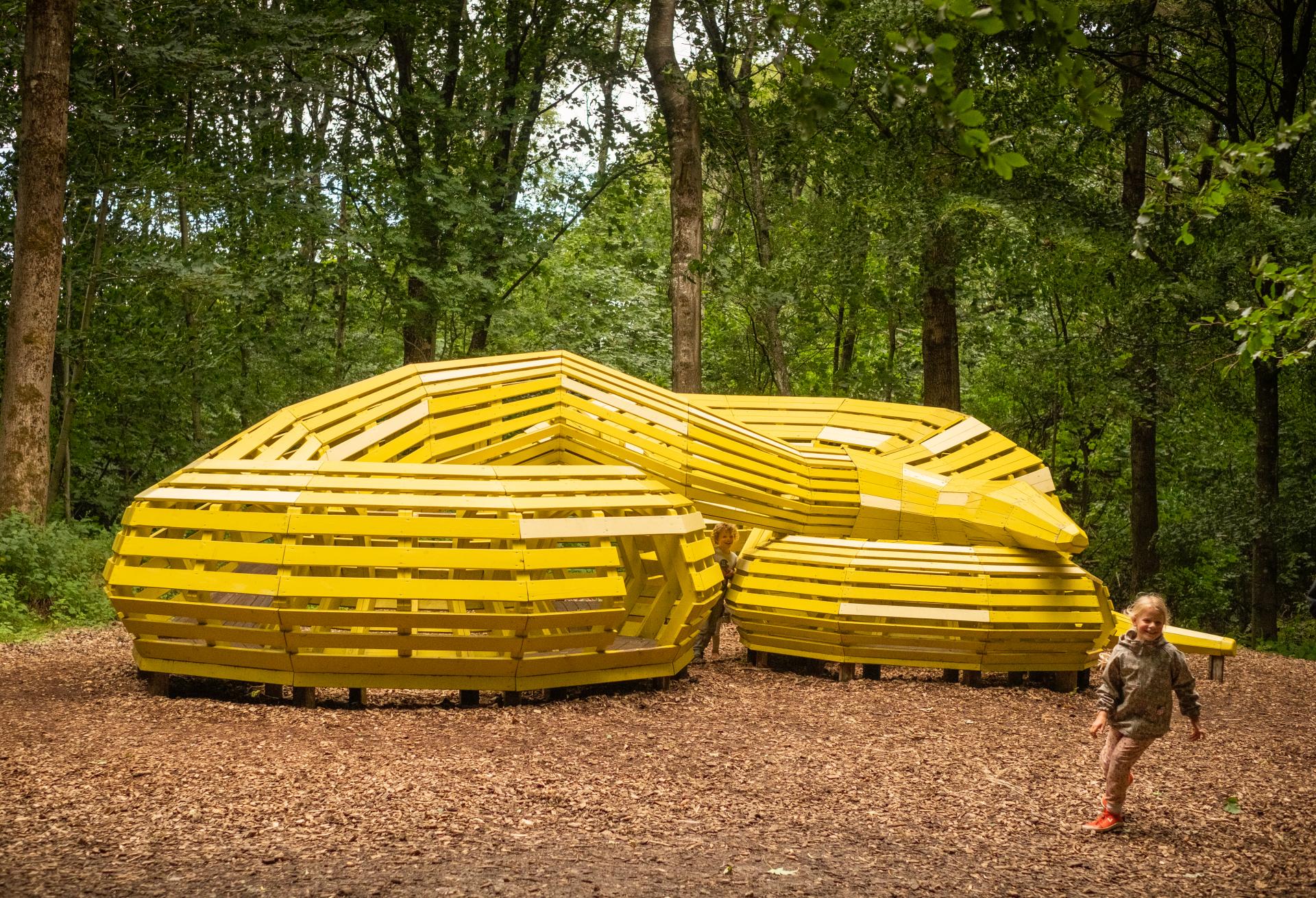 The fact that the playground structure is so simple and doesn't embody any traditional play features such as a slide or swing opens a world of opportunity. At first glance, a 5-year-old visitor recently assessed that this playground was boring! Five minutes of "boredom" later and he had found fun, new ways to climb the snake and small challenges and games within and on top of the snake emerged. The simplicity of the structure was exactly the catalyst needed to spark the imagination and provoke endless possibilities for play!

Here, just like at all MONSTRUM playgrounds, there is no one correct way to play - play takes shape and new adventures are written each time a new child lets their imagination run wild at one of our play sculptures.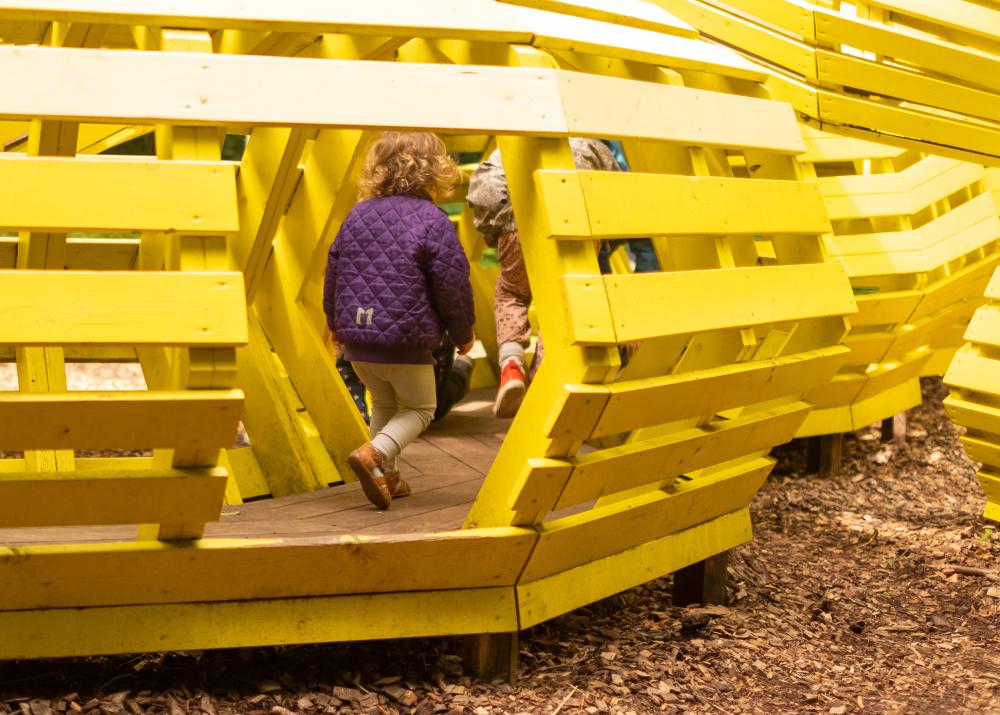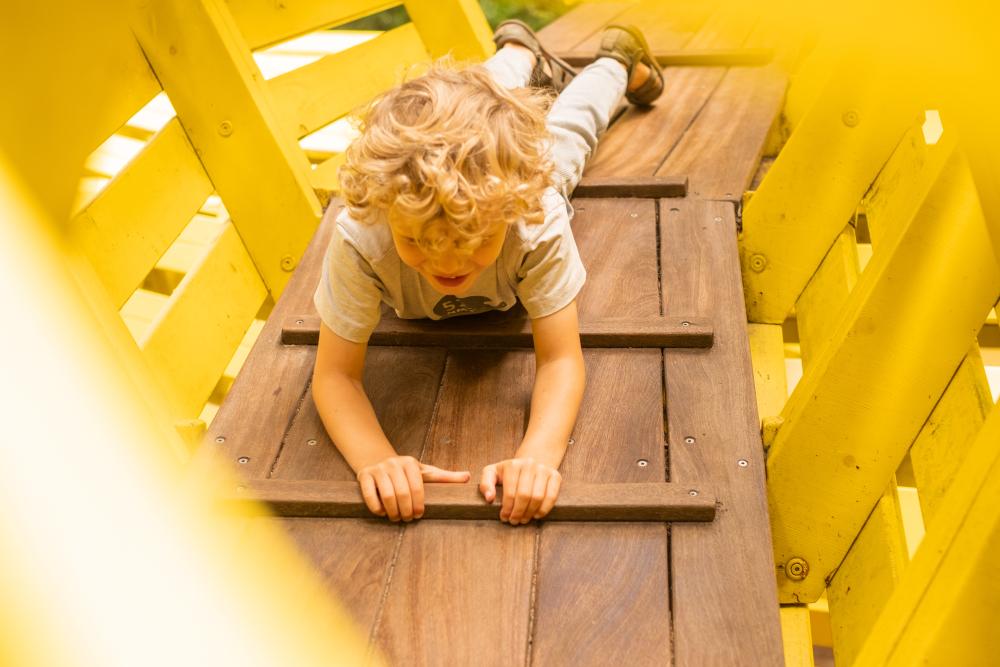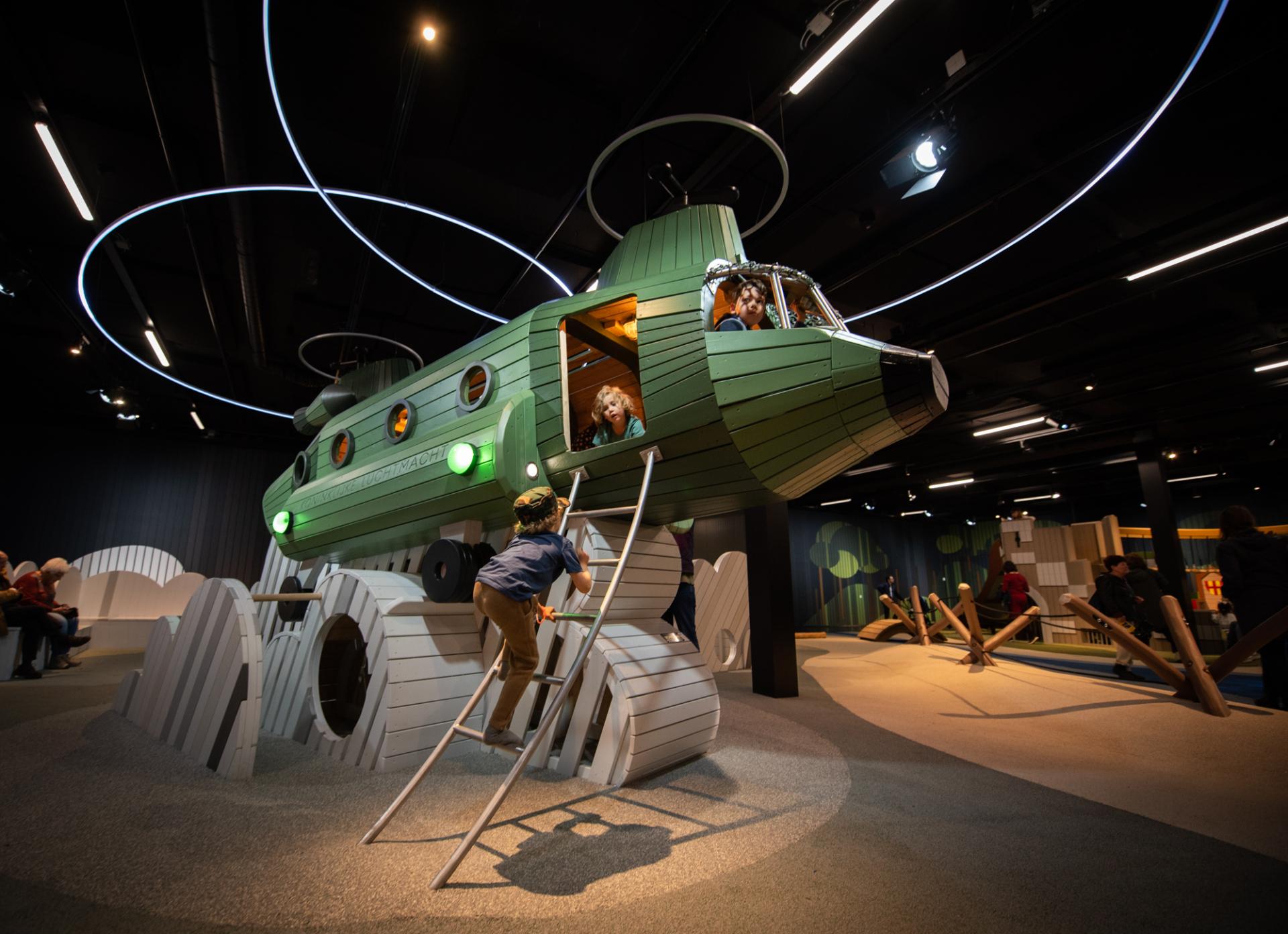 NEW CASE
The National Military Museum in the Netherlands aims to inform and educate about the armed forces and provide a space for the stories of the military and its soldiers to be told. With the hope of attracting even more young families and providing an immersive educational experience, the museum sought to create a fun and educational playscape. 

The resulting indoor playground is an impressive interactive play experience for kids of all ages and their carers to enjoy. The playground features four large play sculptures - each depicting a separate arm of the military forces - a Chinook helicopter, a submarine, a tank and a castle.