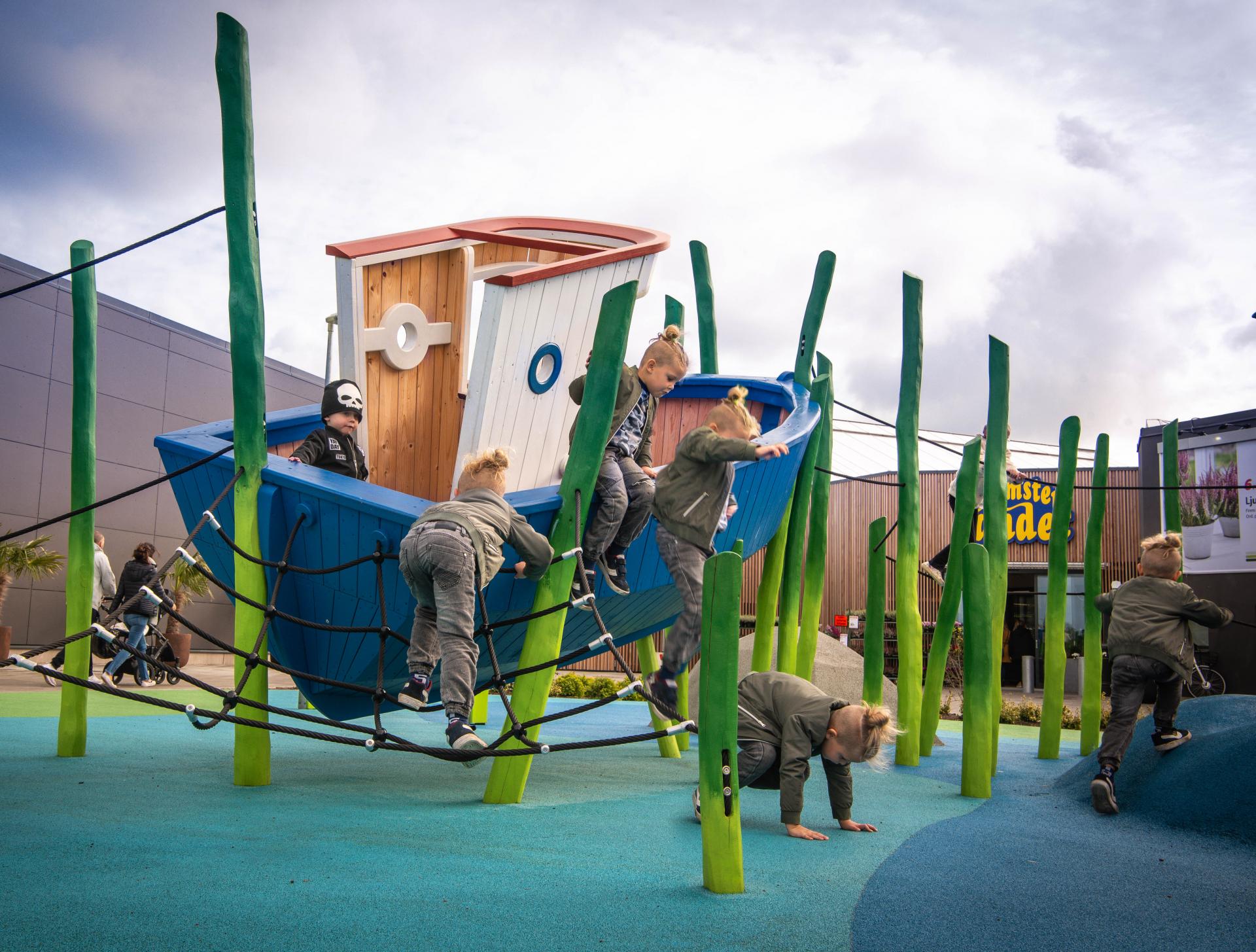 HOW WE ADD
GREAT PLAY VALUE

TO OUR PLAYGROUNDS
We believe a playground should be beautiful to look at, fun to play on and a great place to gather for everyone regardless of age or abilities. When designing a playground we focus on creating these three qualities. In this months newsletter, we want to tell you about how we put the "play" in playgrounds. 

ARTISTIC QUALITY AND INSPIRING KIDS TO PLAY
Our playgrounds are designed as striking visual images, that sparks the imagination of people walking by.  By stimulating our sense of vision, we make people curious to explore the playground further. Other senses such as sound and touch, also adds to the tactile experience of our playground. They all contribute to teaching the kids about artistic expression, beautiful design and storytelling. 
Højre kolonne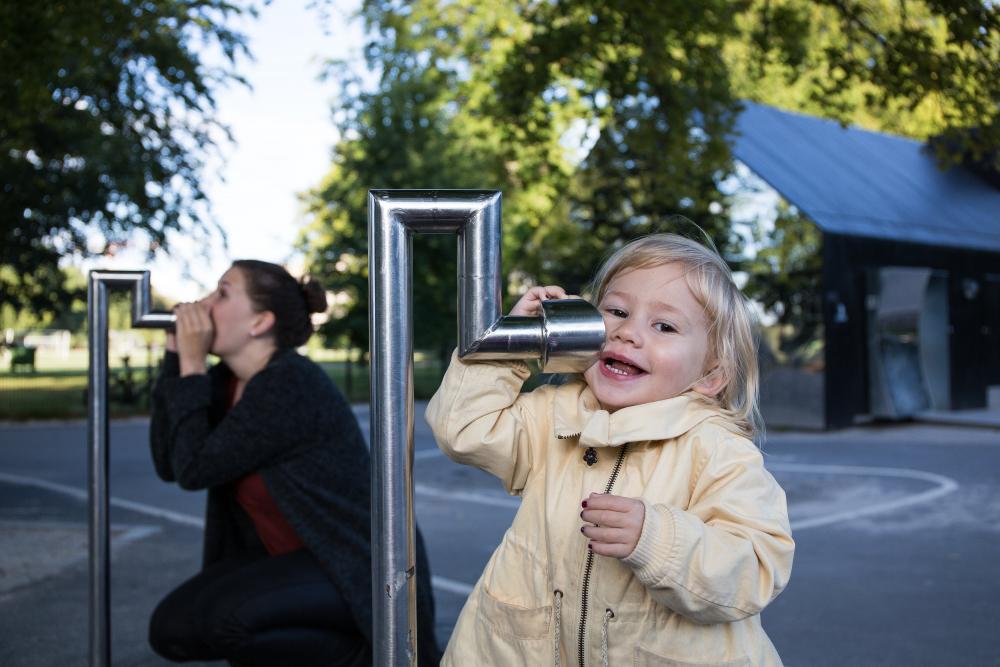 The Playground is designed with sound play features sucha as this talking tube. 
Venstre kolonne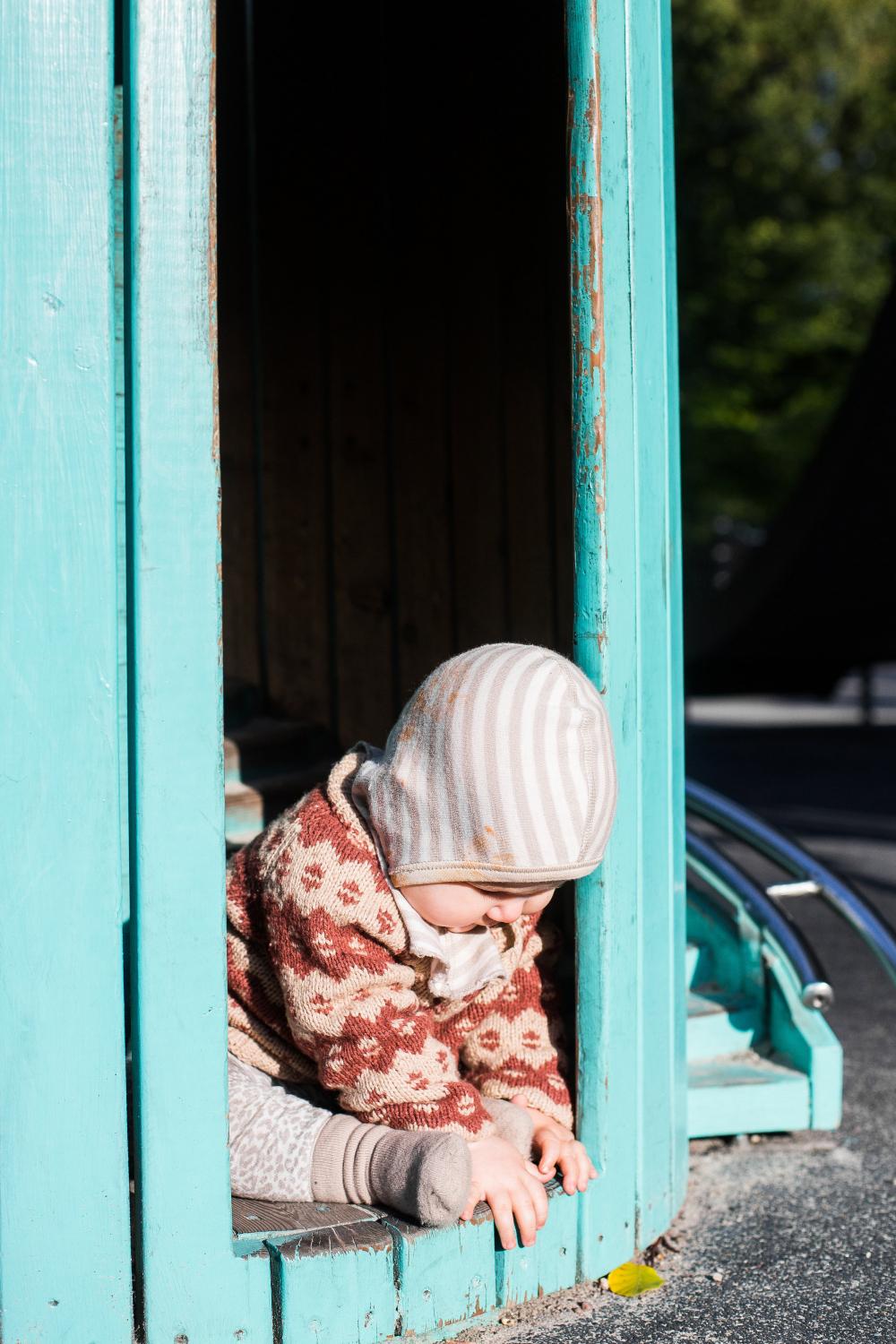 Wood is a beautiful natural material that is soft and warm to touch. The kids use their hands all the time when playing on a playground which make the material a big part of the overall experience. Research shows that wood has a positive effect on us*
*Source: International Journey of Environmental and Public Research:   https://www.ncbi.nlm.nih.gov/pmc/articles/PMC6766028/
Højre kolonne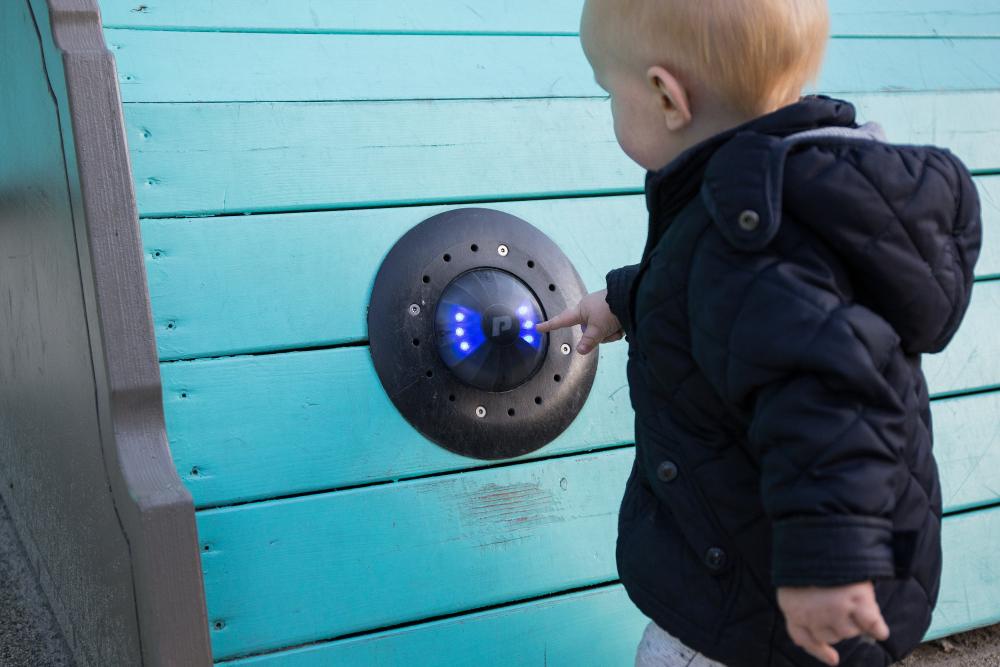 CREATING A SPACE TO
MOVE THEIR BODY
The physical play on a playground is influenced by three things: The challenges the kids experience and how they overcome them, the routes that naturally arise when kids explore the playground, and the speed and flow when playing.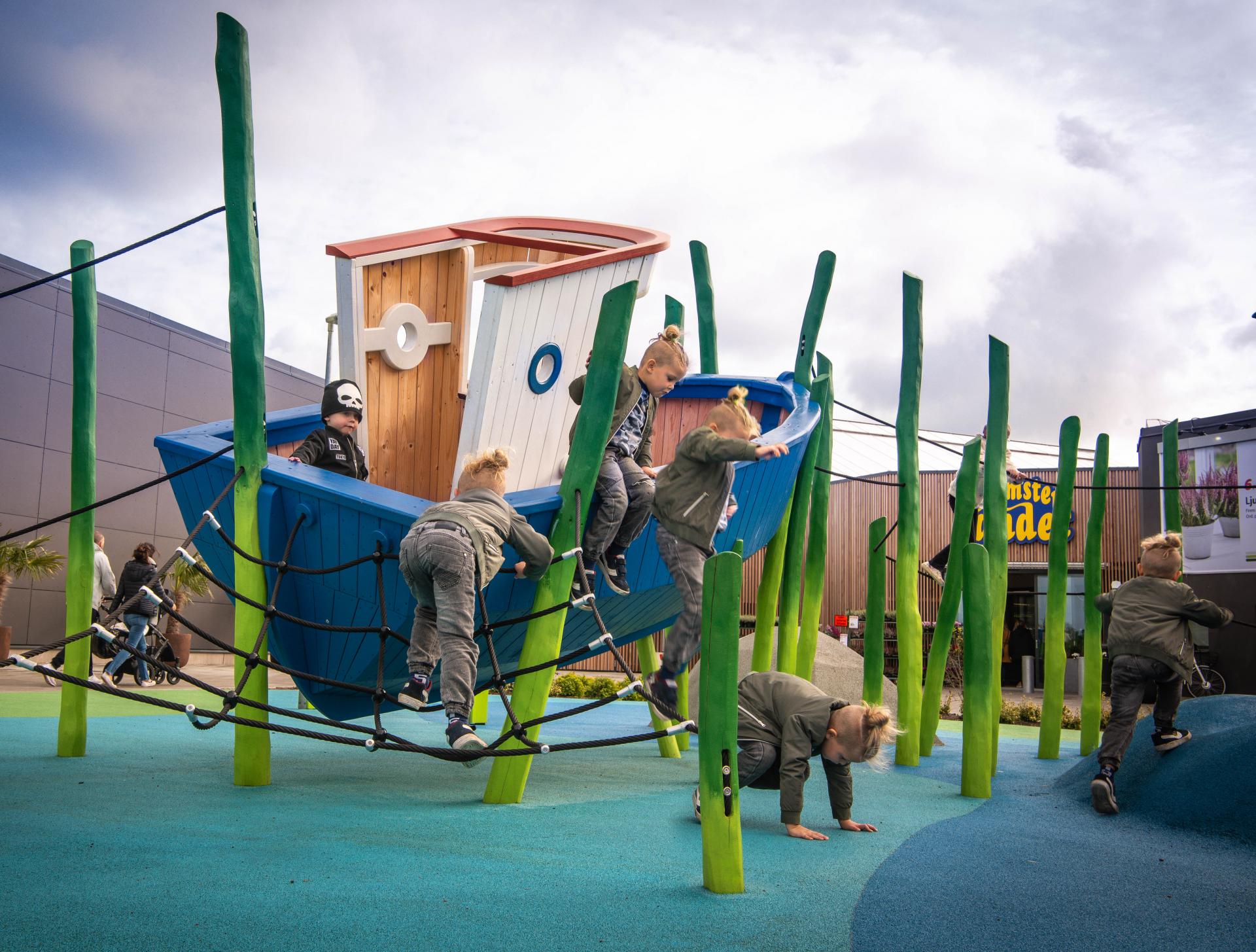 Typical challenges on a playground requires the kids to climb, balance, jump and to access how to use their body to get across the elements.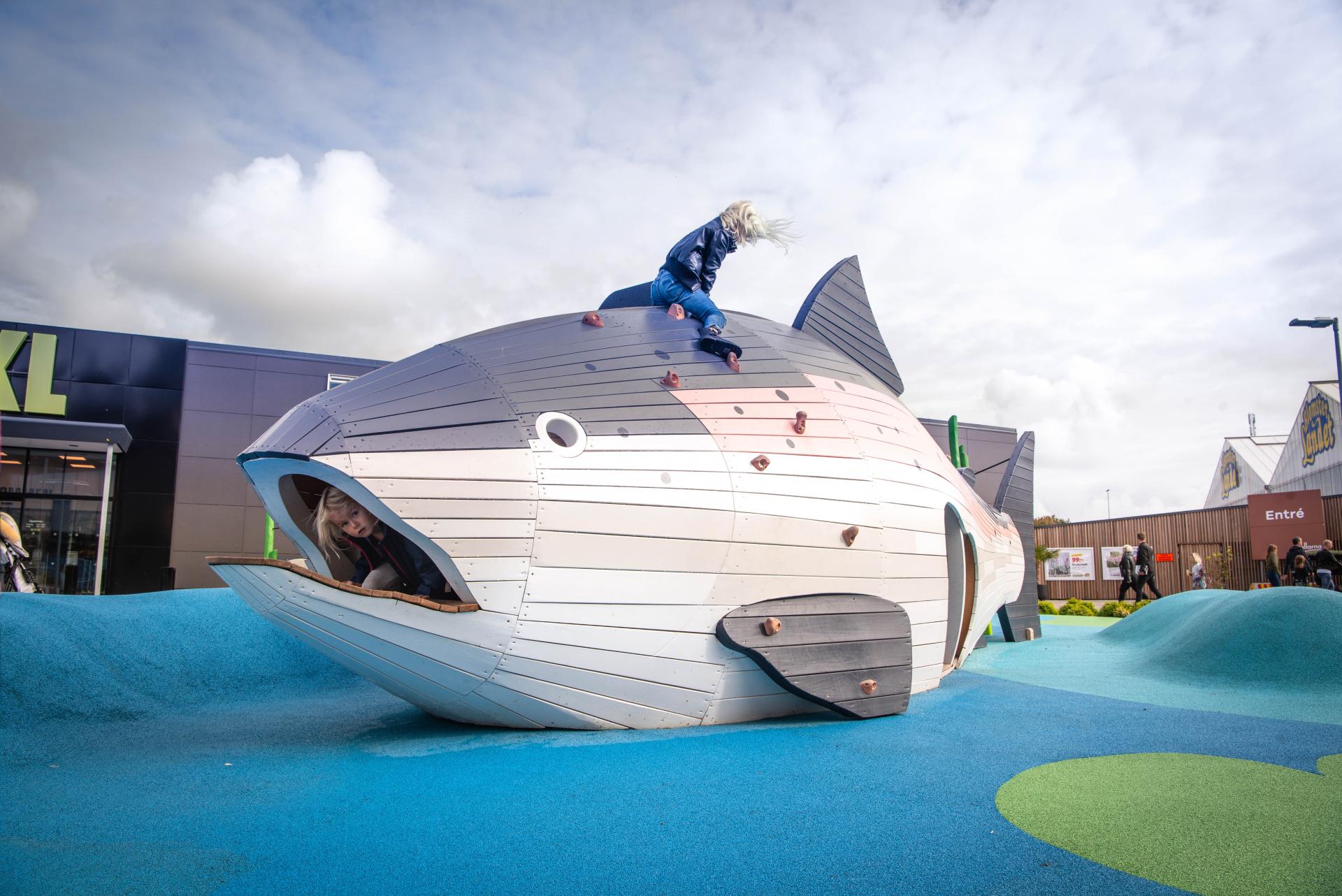 The untraditional playground elements we create, challenges the kids to figure out how to use them. 
SOCIALIZING AND LEARNING

HOW TO PLAY TOGETHER
A playground is nothing without people. Kids meet new friends and develop their ability to socialize with other kids. The scenography of MONSTRUM playgrounds becomes a social platform where all ages and cultures are entertained despite different abilities. We gather generations and cultures across - because we speak in a language everyone can understand.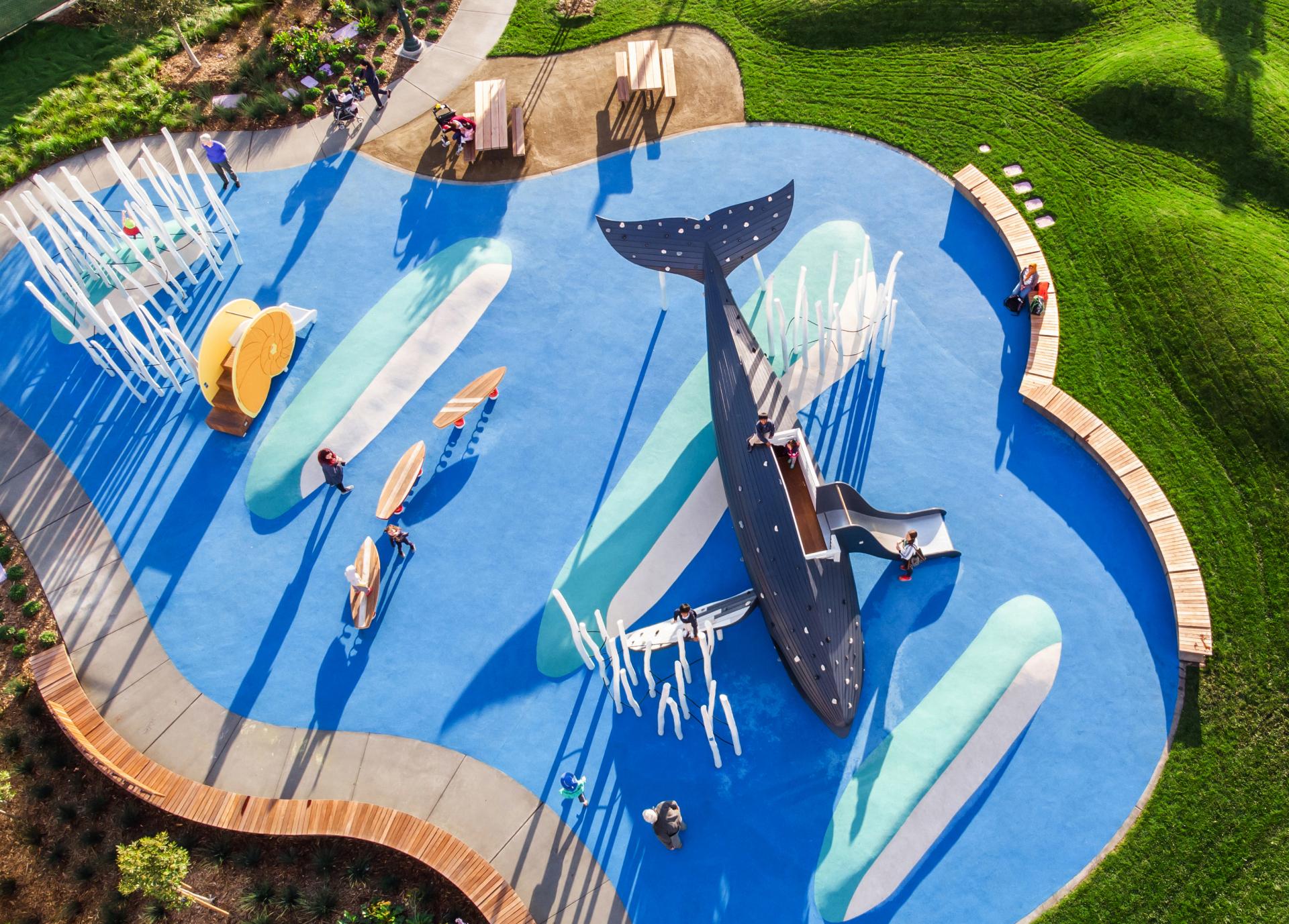 The Humpback Whale in Christie Park in Emeryville is designed to fit kids of all abilities. The whale and the yellow conch have transfer platforms with easy access for kids with disabilities.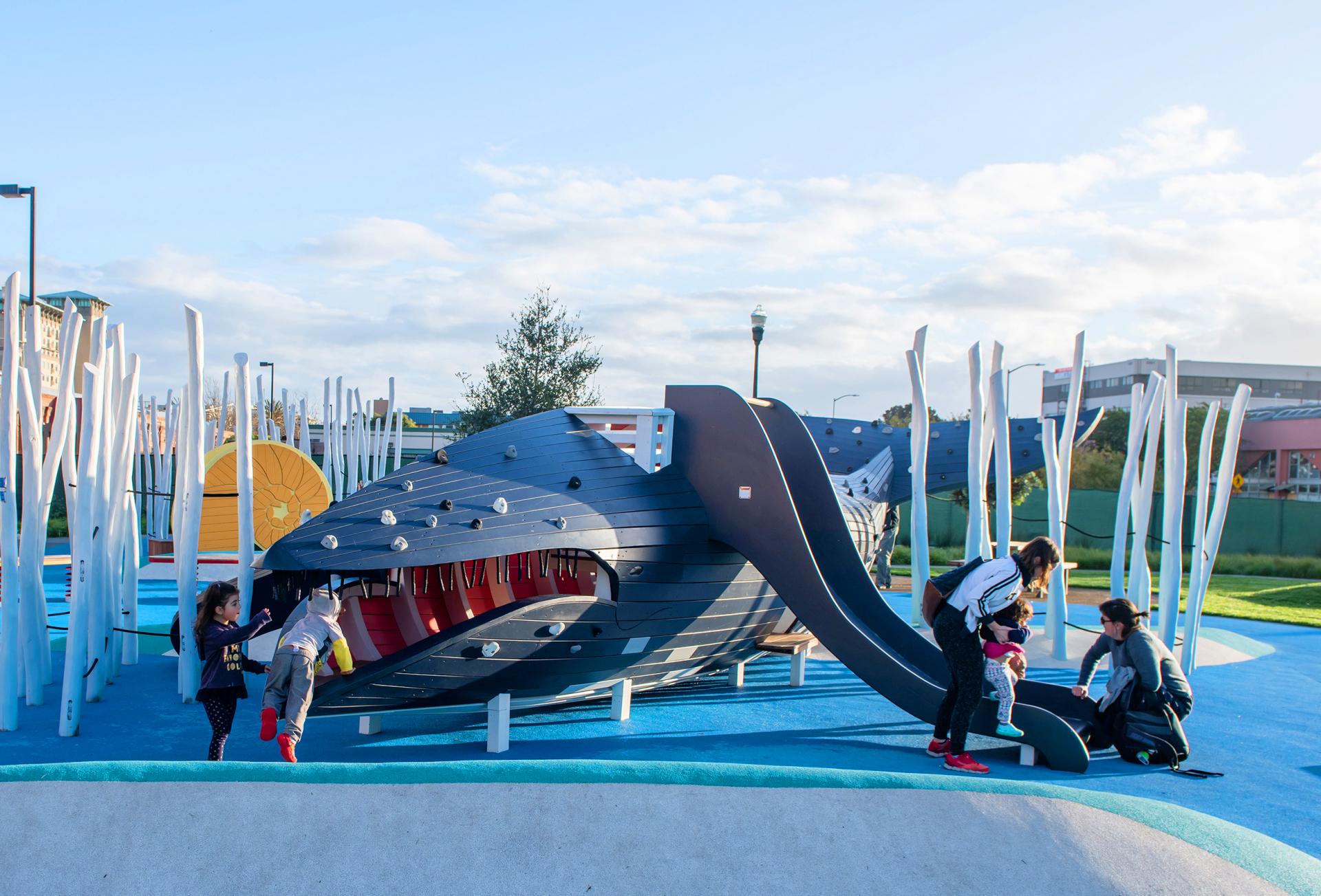 Social interaction on a playground and meeting new friends is a part of growing up and learning.