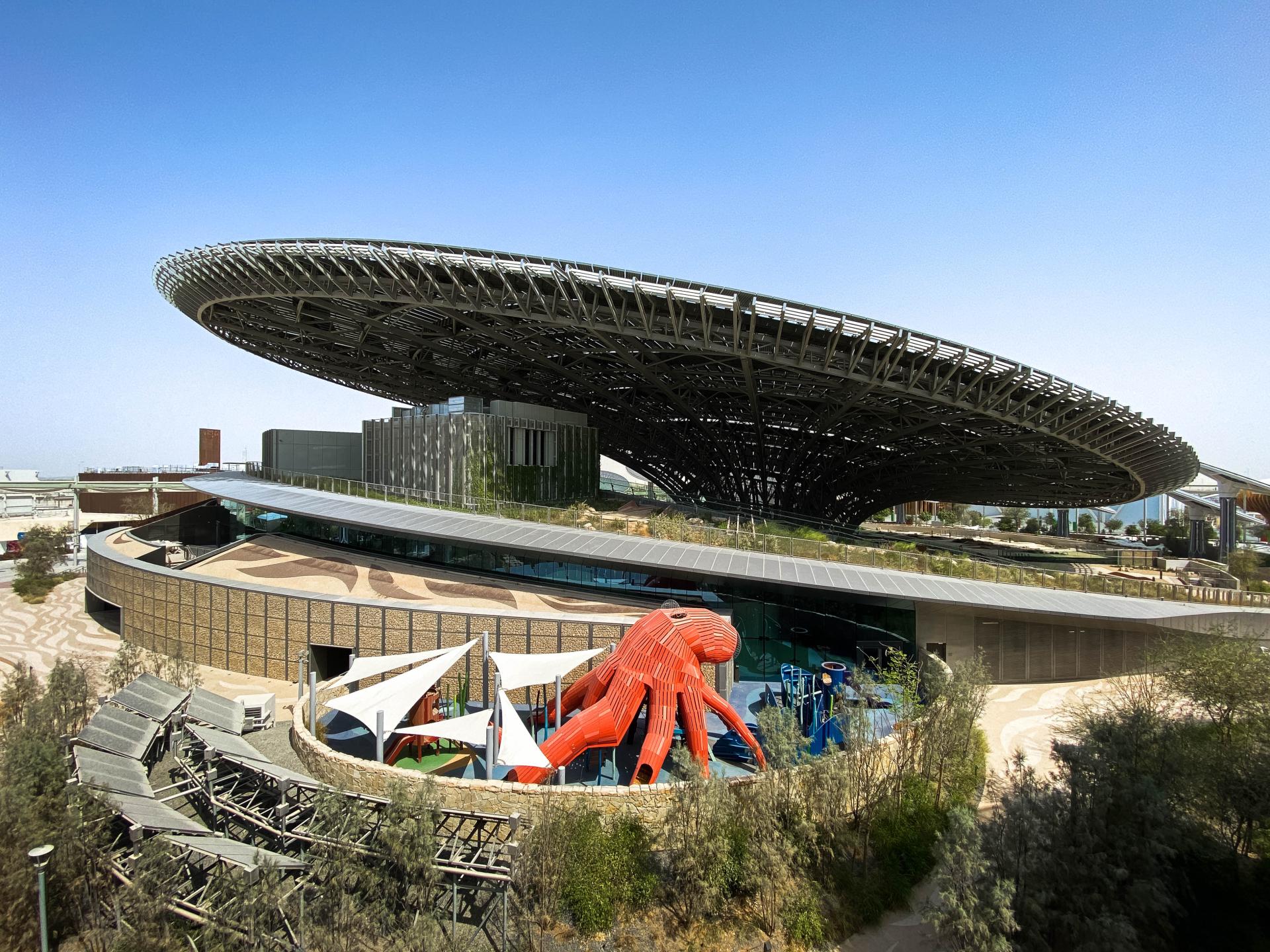 DANISH DESIGN
AND IMAGINATION
AT EXPO 2020
PRESS RELEASE
DANISH SUPPLIER TO EXPO
Expo, also known as world expo, can finally open its doors and companies from all over the world have booked stands to showcase their trade. Not Danish MONSTRUM however. They have been selected and paid to develop three tailor-made, themed playgrounds for different areas at Expo, combining their unique approach to design and play. MONSTRUM have a strong focus on aesthetics, play and inclusivity in the playgrounds. The areas' artistic expression invites children to play and inspires them to move, whilst serving as a social gathering point for all. MONSTRUM have contributed towards the Danish participation at Expo with a wooden Viking ship in front of Pavillion of Denmark. The ship has a screen showcasing photos and videos of their playgrounds.
INTERNATIONAL RECOGNITION OF DANISH CREATIVITY

At MONSTRUM, the founders are delighted that an international event such as Expo has acknowledged their imaginative approach to play and learning through the playgrounds and the many undiscovered stories told through shape, colour and composition. 
"At MONSTRUM, we're extremely proud of the fact that the quality of our playgrounds once again has caught the attention of the world. To be a supplier rather than an exhibitor at Expo is a huge recognition of our work and approach to the play experience. Through art and design, we gather children and adults at playgrounds and inspire them to play and move. Children are constantly learning and developing - also while they play. That's why we create play equipment that invites children to challenge themselves on their own terms."
explains founder and Creative Director of MONSTRUM, Ole Barslund Nielsen. 
COME ALONG TO THE SEA AND TO THE FUTURE 

Imagination, play, inclusion and equality for all. These are the fundamental values that MONSTRUM work with and have implemented in the three playgrounds, which have made their mark on Expo in Dubai. Two of the playgrounds - Future City and The Humpback Whale have been created based on the narrative of the two mascots for Expo - the 8-year-old inquisitive girl Latifa, with an eye for science and her compassionate 9-year-old brother Rashid, who is very aware of the environment, art and history. The third playground is an adventurous octopus, which was ordered to be part of a storytelling element outside The Sustainability Pavilion. All this was built in wood by a Danish team of architects, carpenters and painters at their workshop in Copenhagen, Denmark.
EXPO2020 opens on the 1st of October 2021 and is open for visitors every day until 31st March 2022.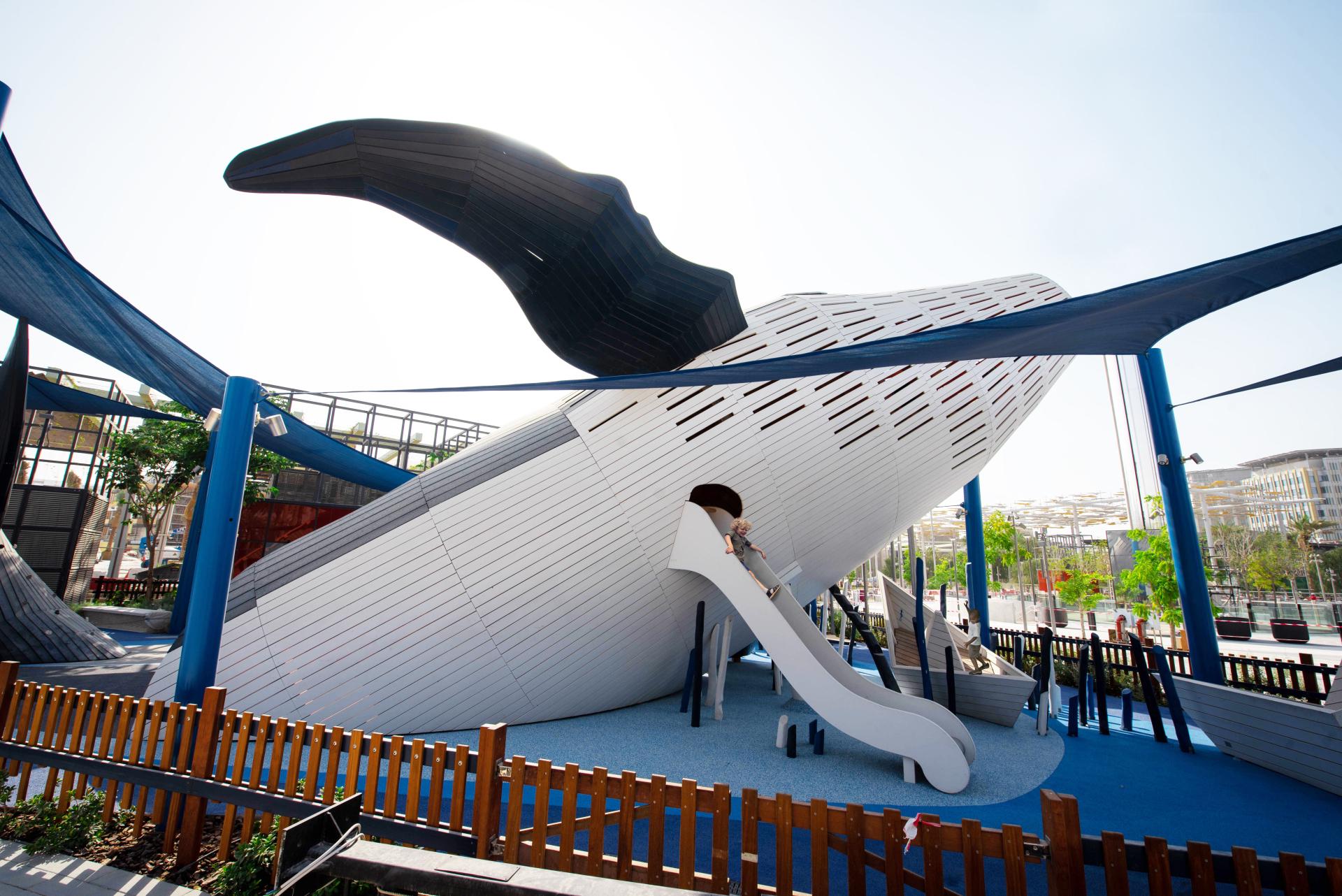 The huge humpback whale is breaching - an impressive sight!
Venstre kolonne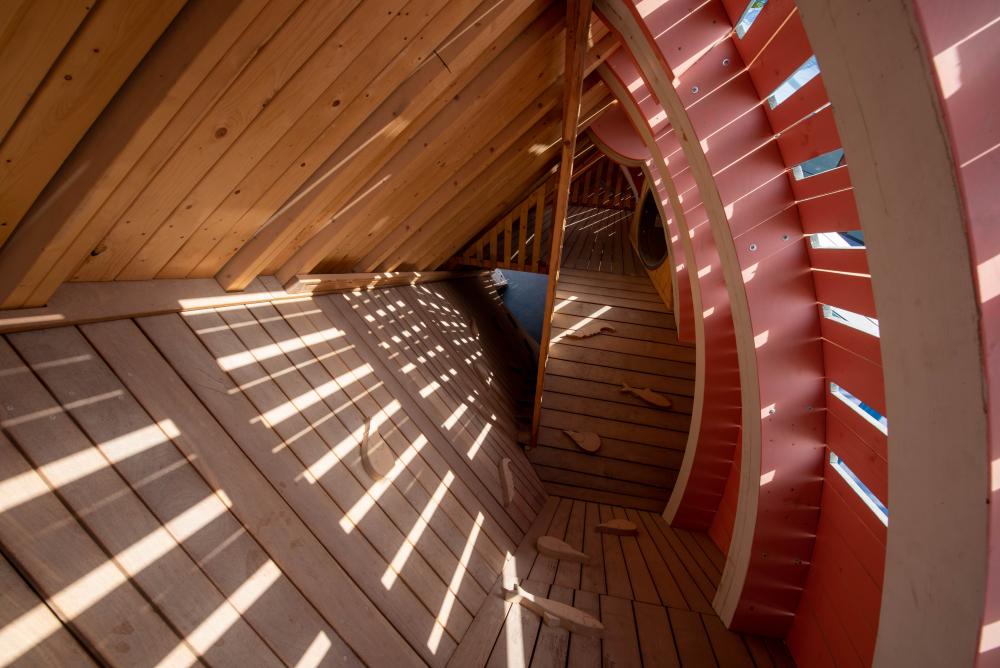 The giant whale is just as magical on the inside as the outside with fantastic details for children to explore.
Højre kolonne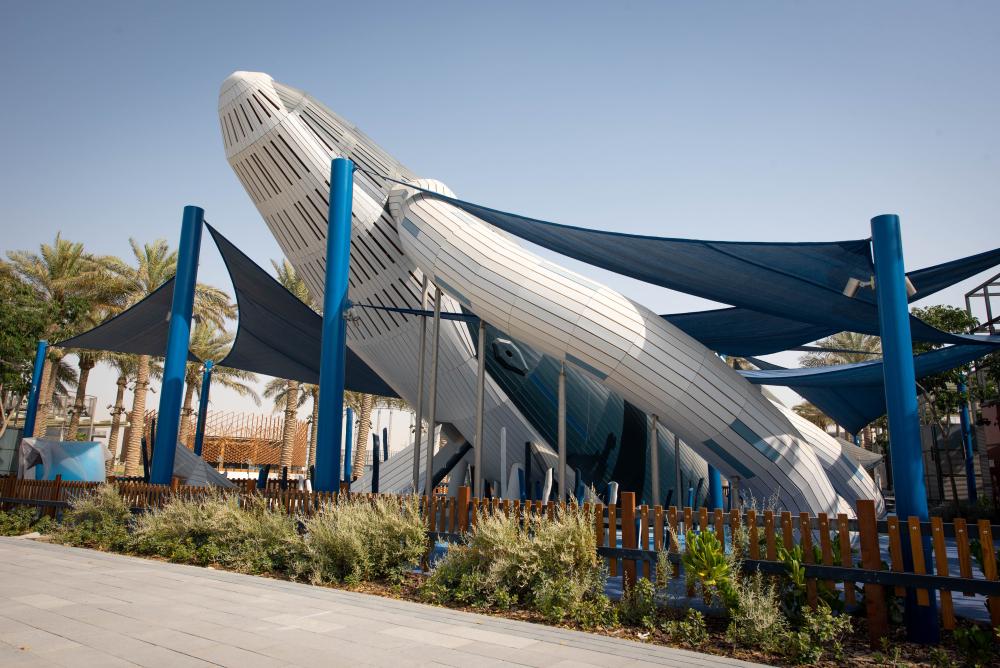 It's a buzz sliding down the huge tube slide.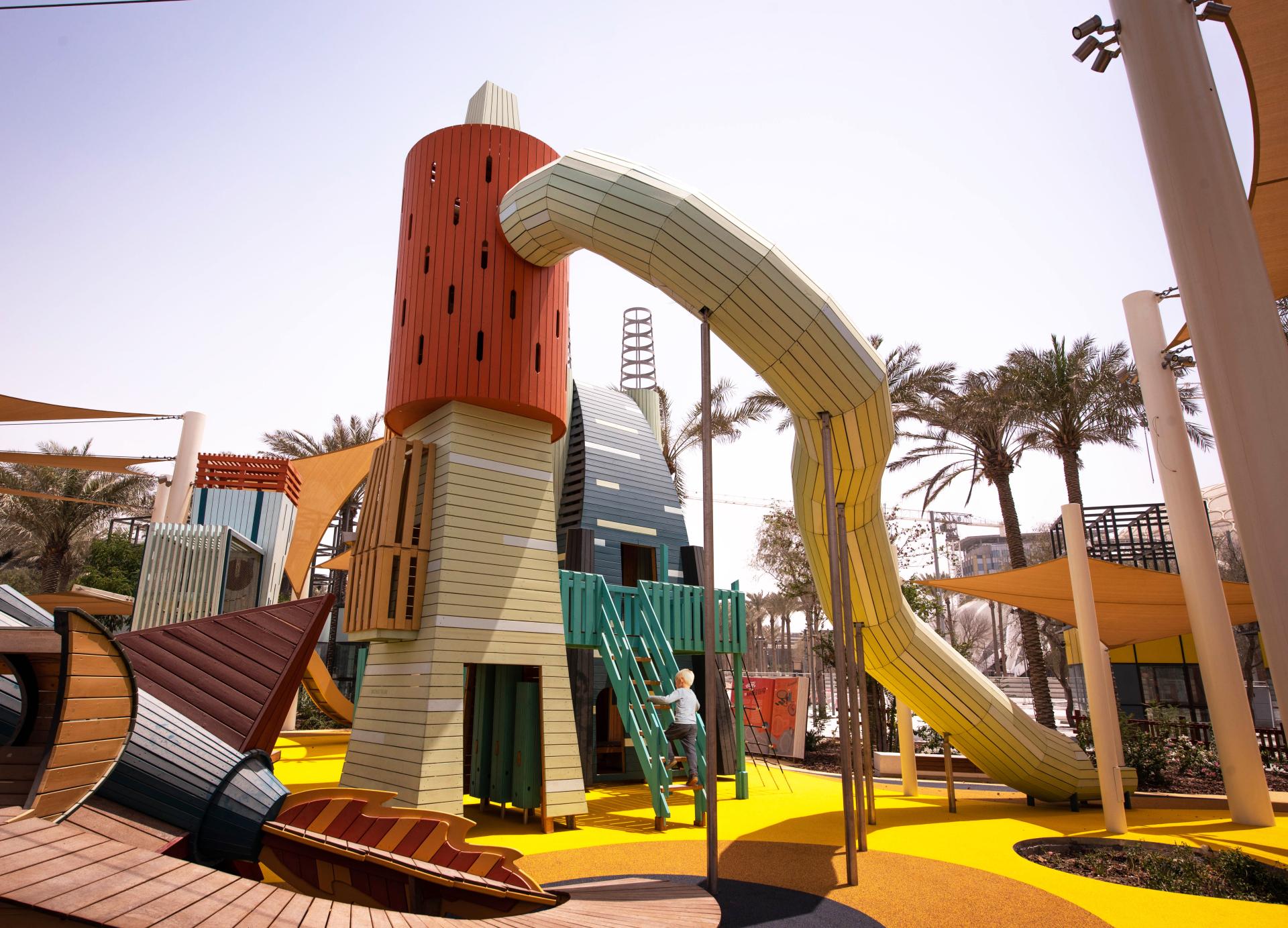 Future City is a fun and educational area for the children.
Venstre kolonne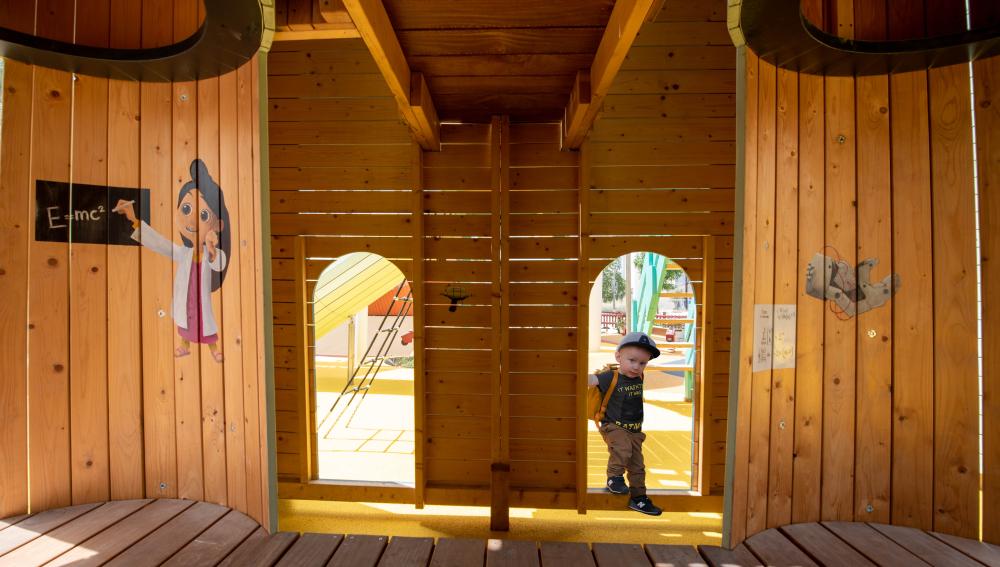 Come right in and play your way to new experiences!
Højre kolonne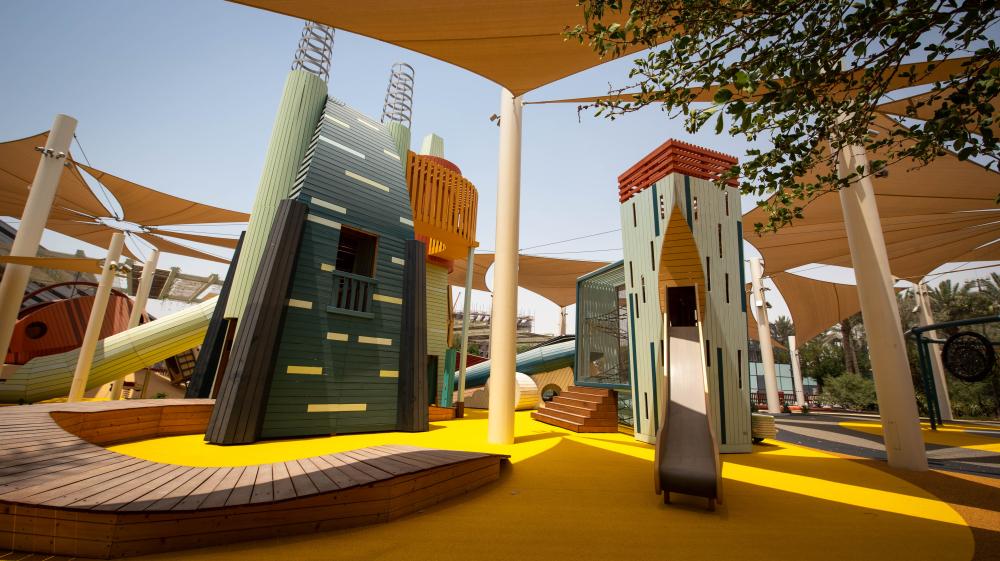 Here you'll find the huge radio tower, the science building, space center, a space shuttle, a moon buggy and a Mars probe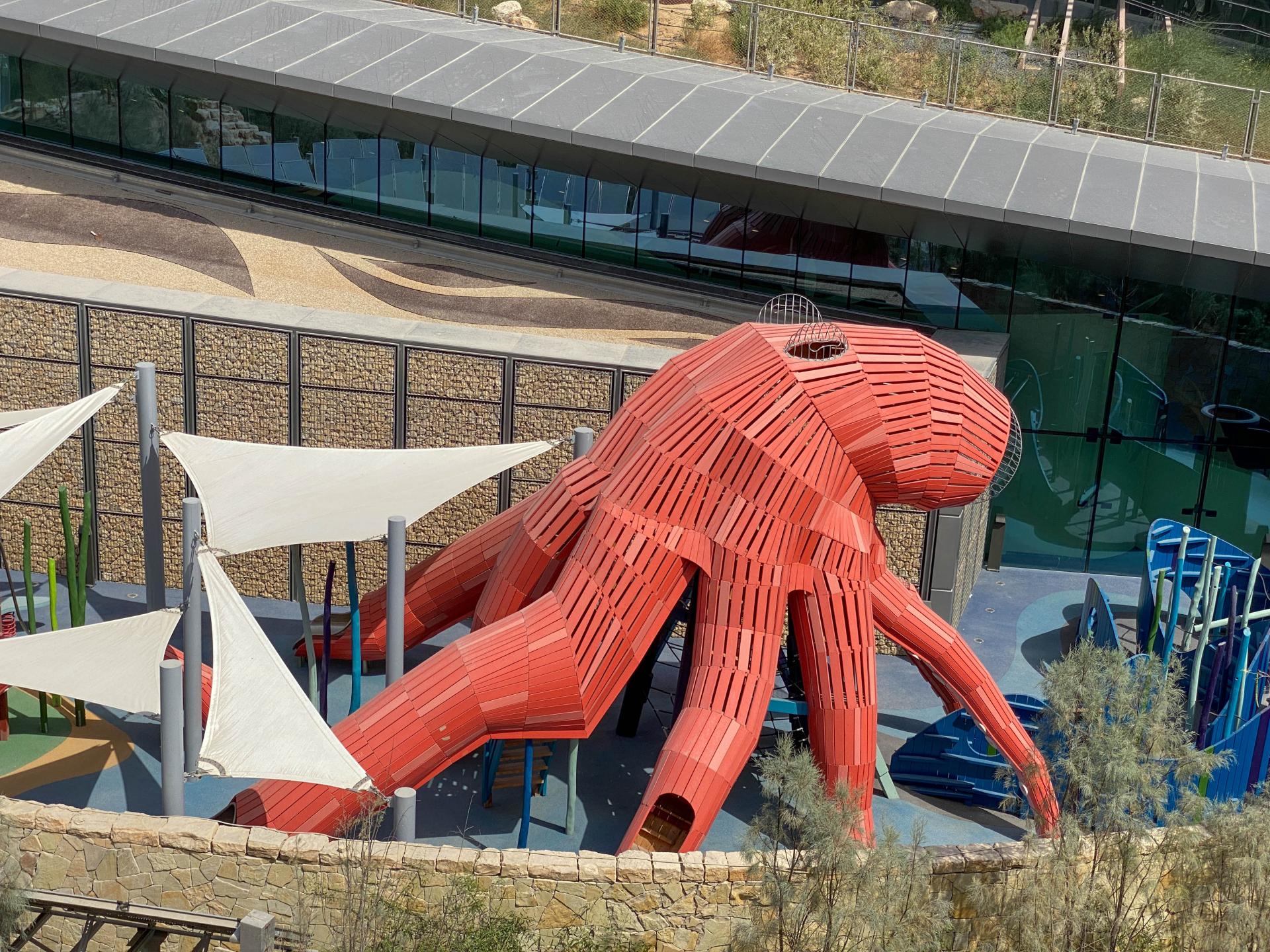 The giant octopus is located outside The Sustainability Pavilion at EXPO 2020.
Venstre kolonne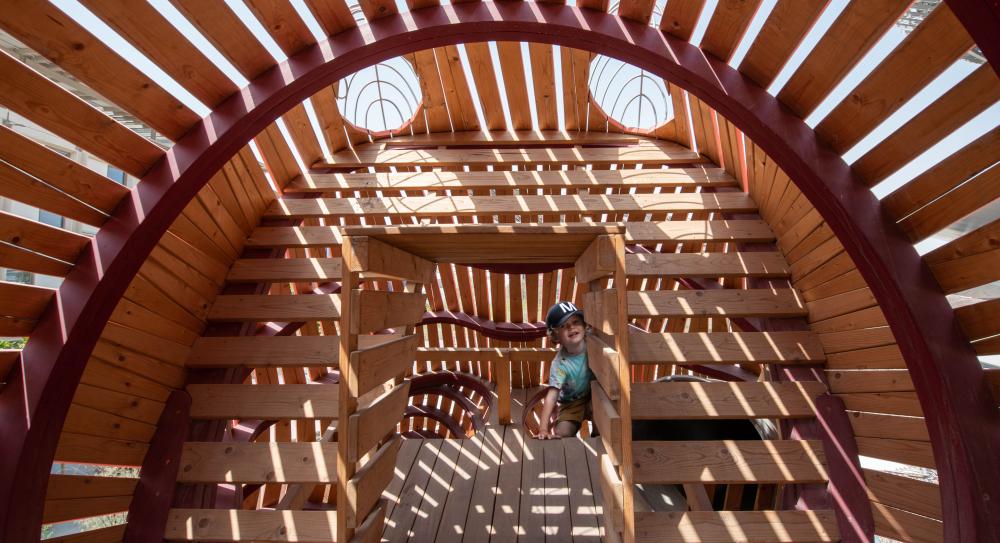 The octopus is lots of fun to climb inside and explore.
Højre kolonne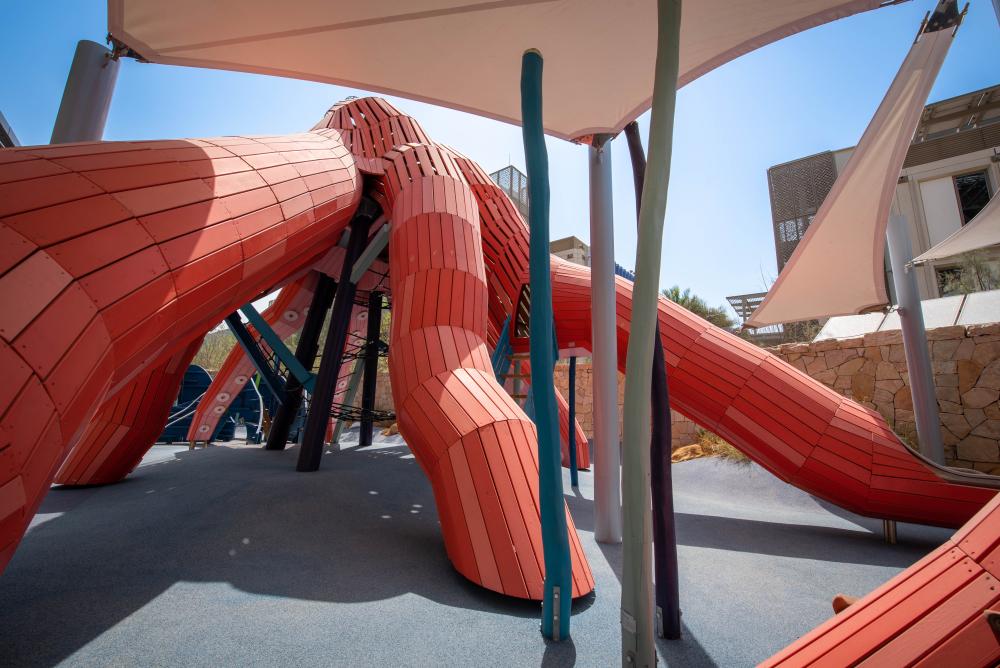 The octopus' long tentacles are splayed around in the water.