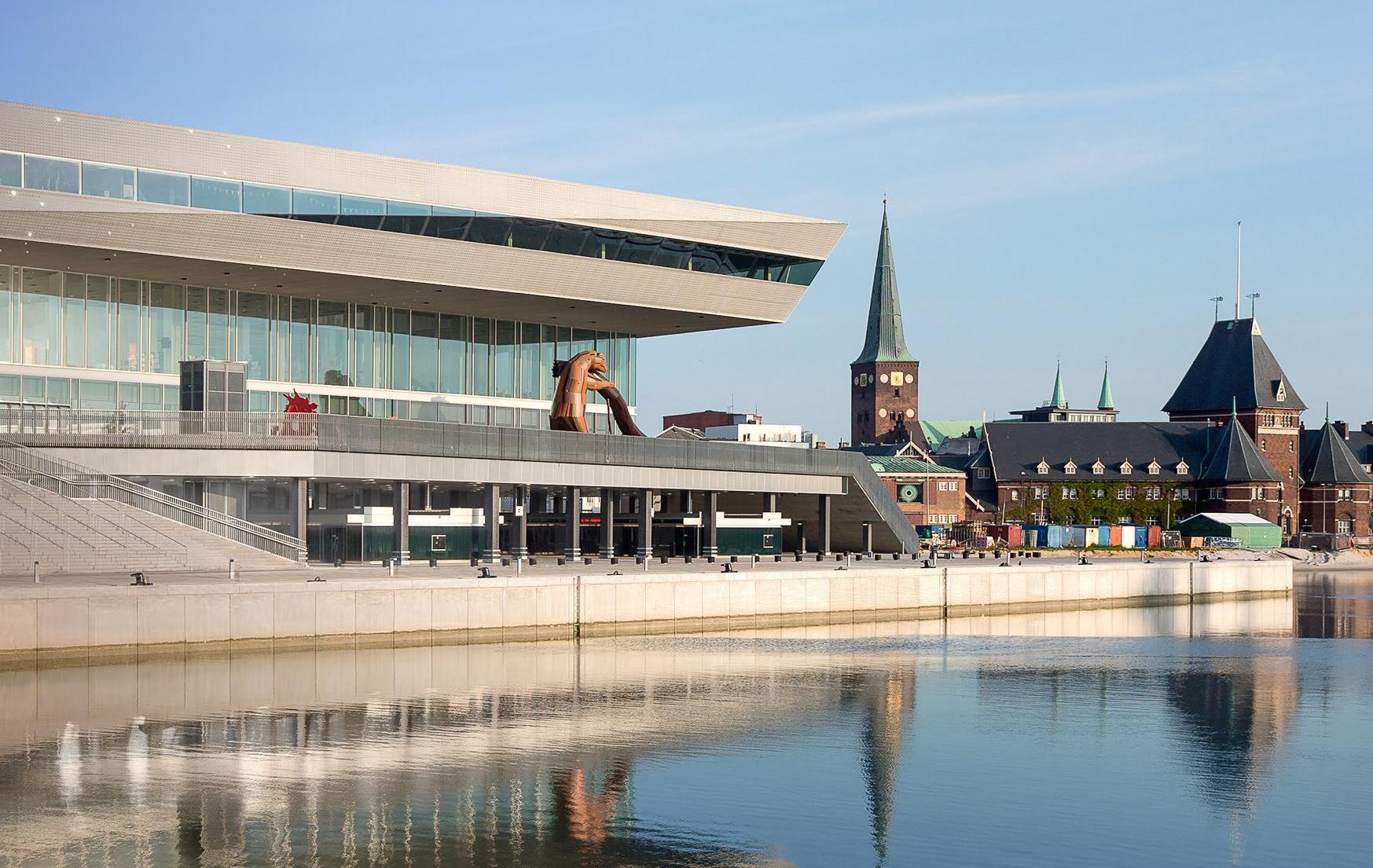 ARCHITECTURAL
PLAYGROUNDS
For MONSTRUM, architectural playgrounds are innovative spaces that blend architecture and play, offering unique environments that become recognizable sculptures in the landscape and foster creative exploration. 
Header image by Adam Mørk.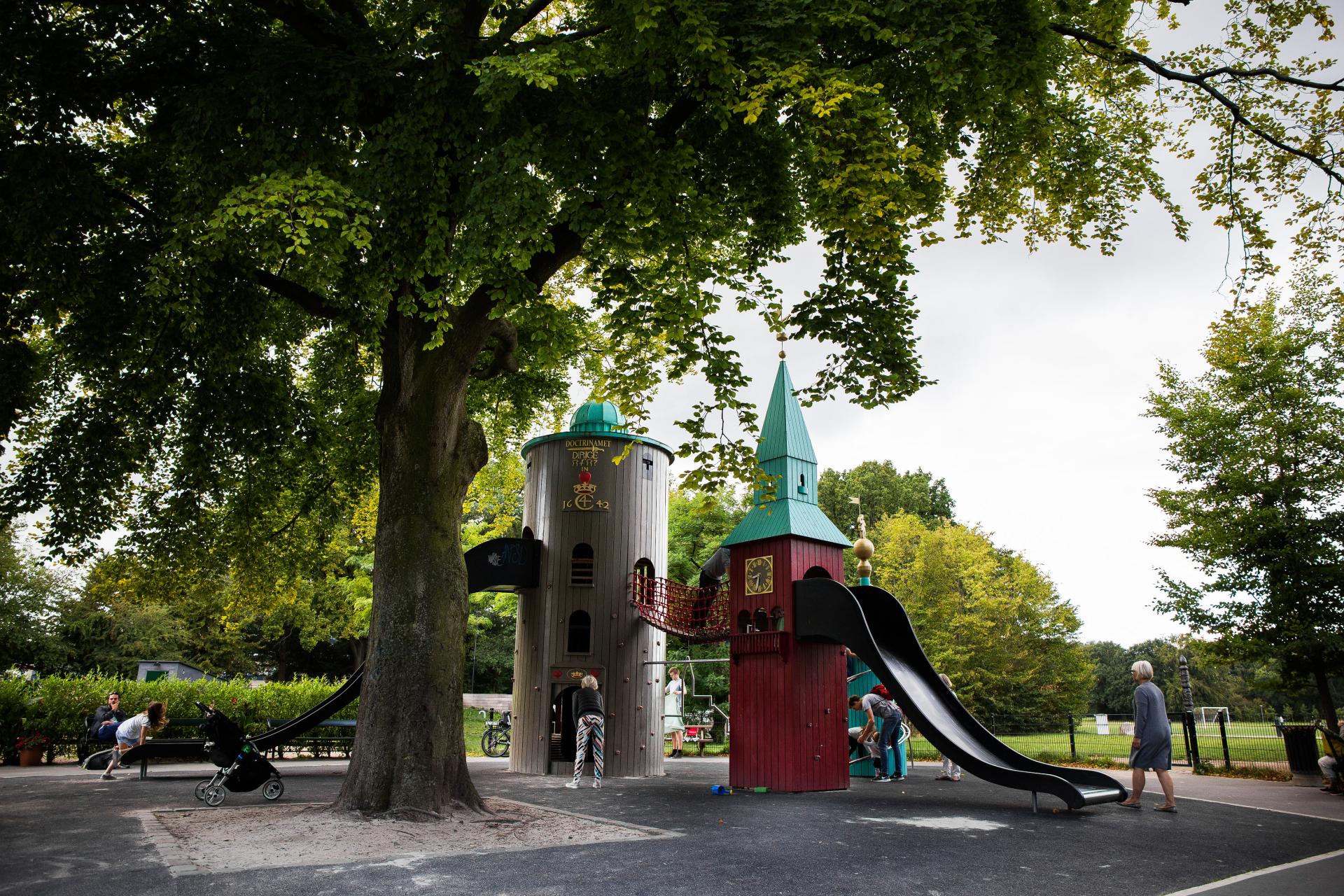 EXPLORE
ICONIC
ARCHITECTURE
At the Tower Playground in Copenhagen, children can explore scaled-down replicas of five of the city's most iconic architectural landmarks. Change the time on the City Hall clock tower or peer at the stars through the Round Tower observatory - each tower features intricate details echoing those of the original towers and bringing these familiar structures to life on a playful level!
Venstre kolonne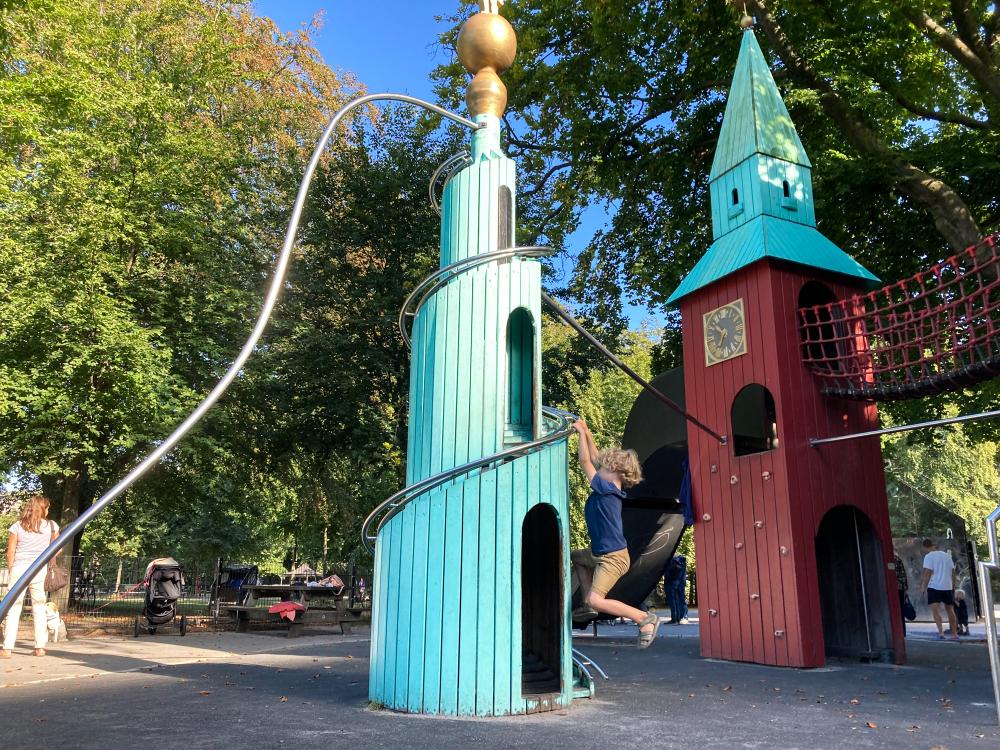 Højre kolonne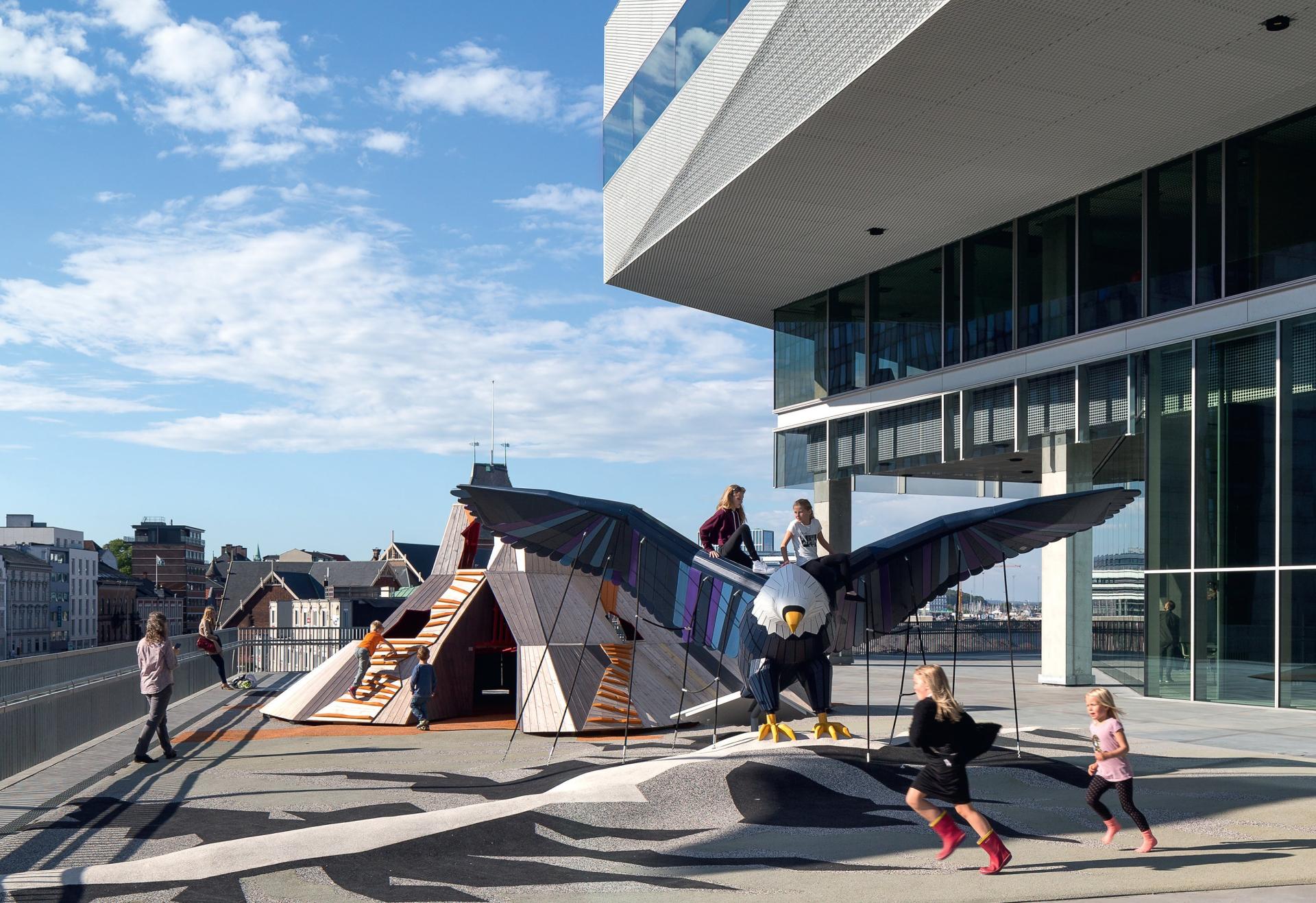 DOKK1 - A JOURNEY
AROUND THE GLOBE
The series of artistic playgrounds located across the expansive deck at Dokk1 in Aarhus, Denmark are designed to each represent a different corner of the Earth. The playgrounds are united through visual cues, not only guiding the way but also weaving a captivating narrative.

The design of the playgrounds interacts intentionally with the encompassing cultural center, reinforcing what the children have already experienced and learnt about.
Venstre kolonne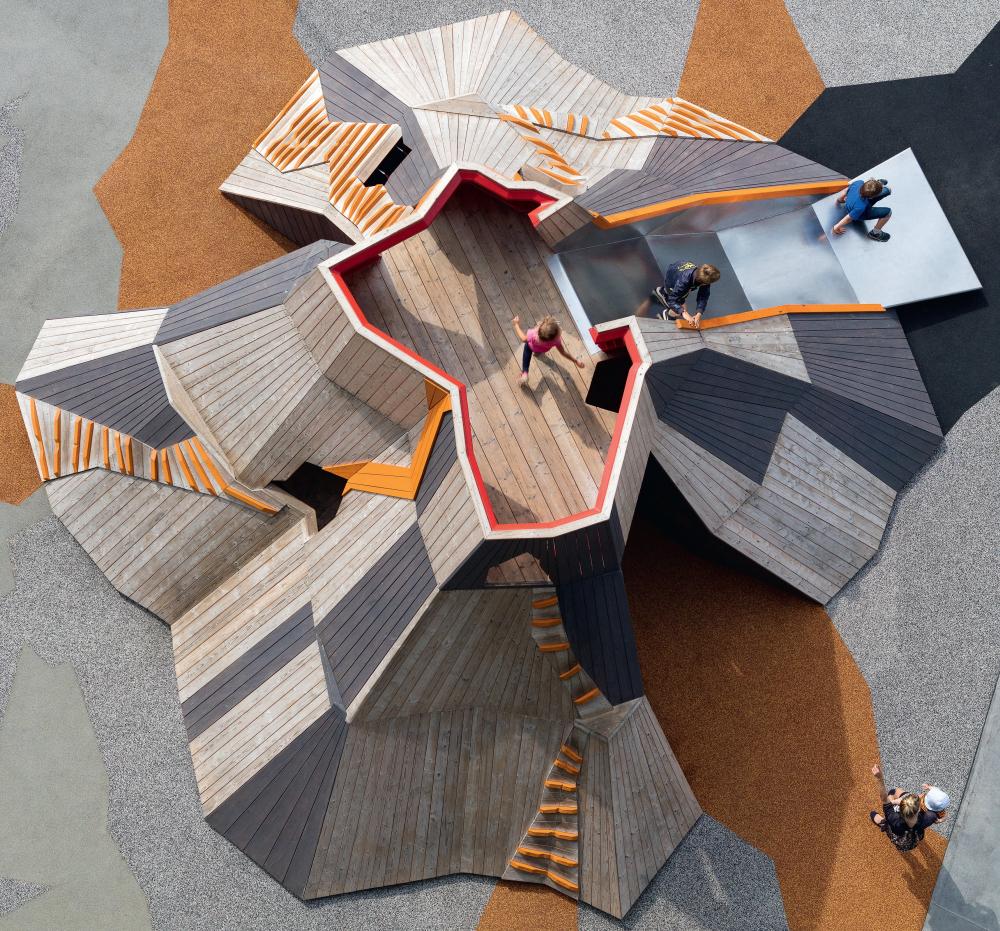 Højre kolonne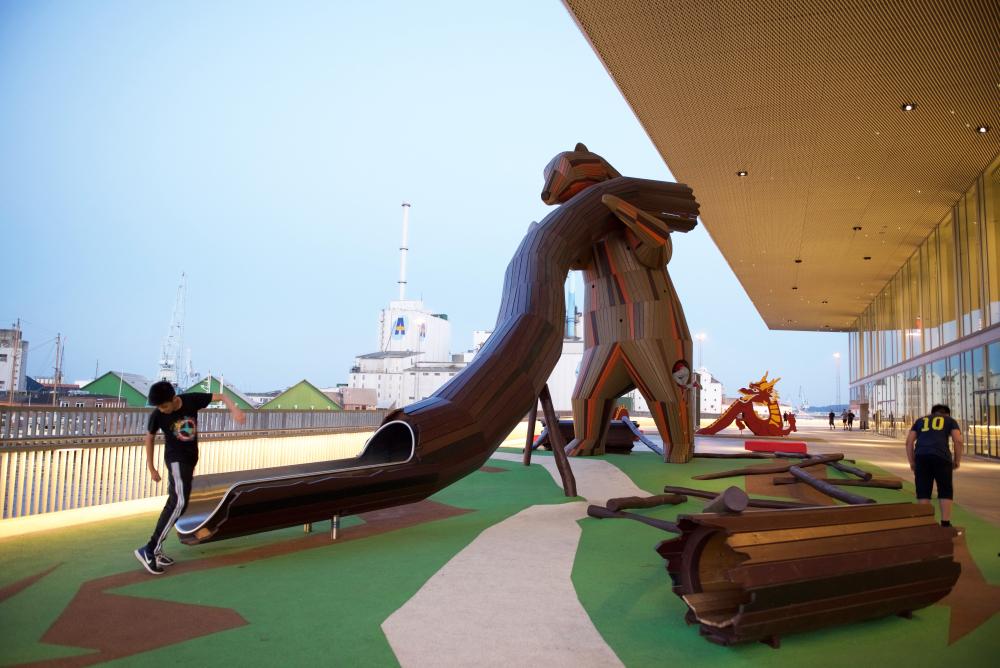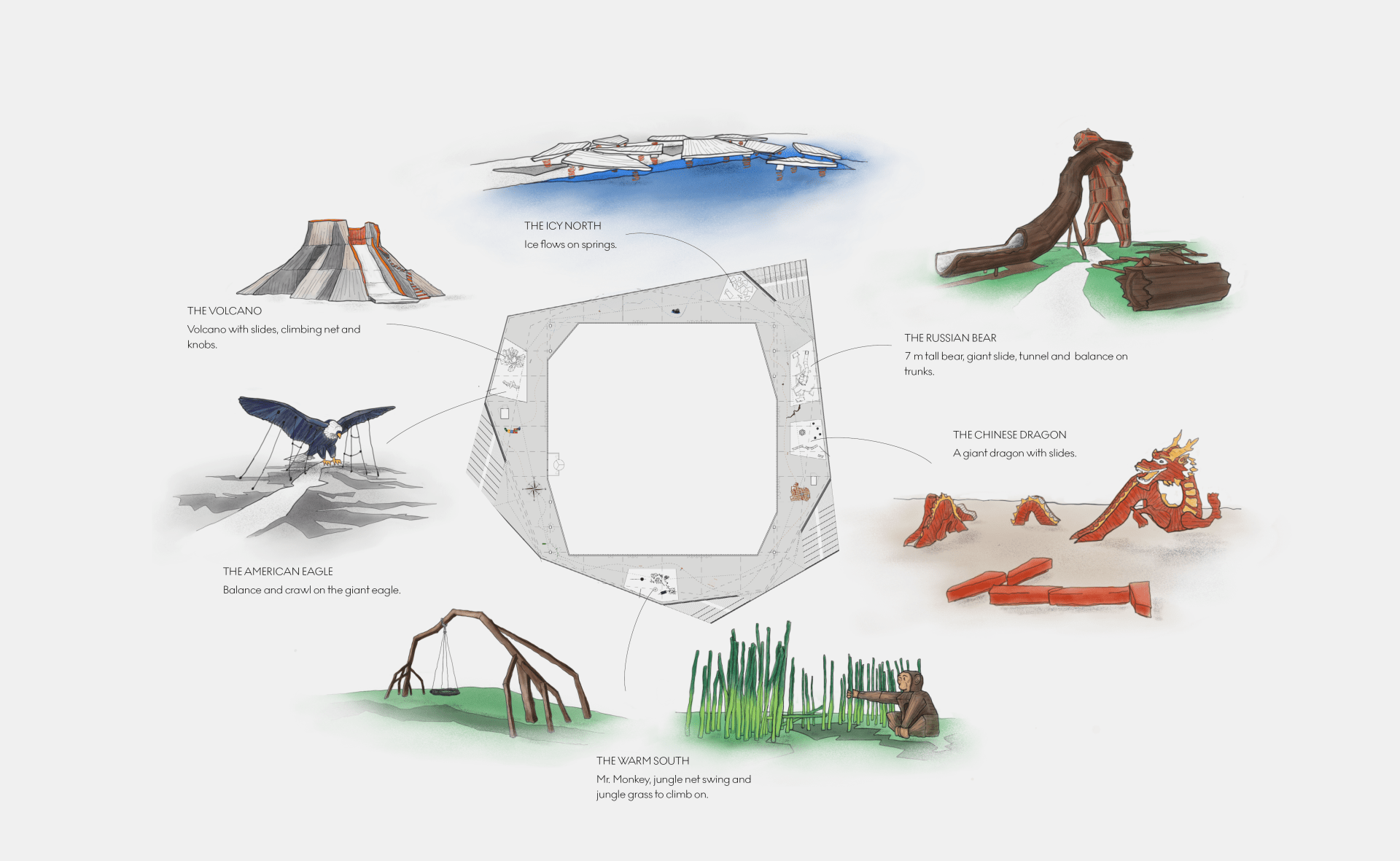 A visual overview displaying the connection between the playgrounds and the visual cues, that guide kids on a journey around the world.
SUPPORTING
LOCAL BIODIVERSITY
We're continuously aware of the need to take responsibility for the environment and the impact we have on it. As a token of our efforts, we've recently established a wildflower meadow on the grounds of our HQ, providing a haven for bees, butterflies, and other wildlife while, at the same time, reducing air pollution. 🌻
SIGN UP FOR OUR NEWSLETTER!
Do you want to receive news and interesting information about our playgrounds, kids development through play and other exciting things happening at MONSTRUM?