ROSIE
THE ELEPHANT
PLAYGROUND
WHERE: 
Canopy Park, Five Park Miami, Florida, USA - 2022
CUSTOMER:
Five Park Miami

COLLABORATION:
Arquitectonica
Canopy Park at the luxurious residential complex Five Park Miami Beach is home to the impressive Rosie the Elephant Playground. The lush 3-acre park is a beautiful setting for the iconic animal and her animal friends to be explored. 
Inspired by the story of the Asian elephant, who became an iconic mascot of the area in the early days of Miami Beach, the huge yet friendly elephant is the centerpiece of the playscape and is surrounded by beautiful butterflies in various stages of metamorphosis - from larva to chrysalis to butterfly. The playground offers hours of child-led exploration and play as kids venture into the huge animal to discover the tube slide down or as they tackle the obstacle course from one end of the playground to another before bouncing on the big butterfly.
Climb inside the beautiful blue chrysalis - a great hiding place!
The playground is designed with accessible features and accommodates play for all ages and abilities.
Kids can follow the journey of metamorphosis from larva to chrysalis to flourishing butterfly.
COME, JOIN
THE ELEPHANT
PARADE
THE LEGACY OF THE WORLD'S

MOST FAMOUS
ELEPHANT
Rosie the elephant became a symbol of everything luxurious and awe-inspiring about the new area of Miami Beach in the 1920s. Developer Carl Fisher is said to have worked with a fruit farmer to clear and protect land for development, creating a series of artificial islands in north Biscayne Bay. Rosie was acquired by Fisher and featured in publicity photos of the area with celebrities such as President Warren G. Harding, establishing Miami as a sought-after, exotic destination.
Arguably America's most well-known elephant of the time, Rosie was widely loved and is thought to have lived until 1938.
The playground is situated in the wonderful green Canopy Park.
Surrounded by skyscrapers, this Miami playground is a welcome respite from the bustling city around.
A conceptual sketch in the design phase.
RELATED CASES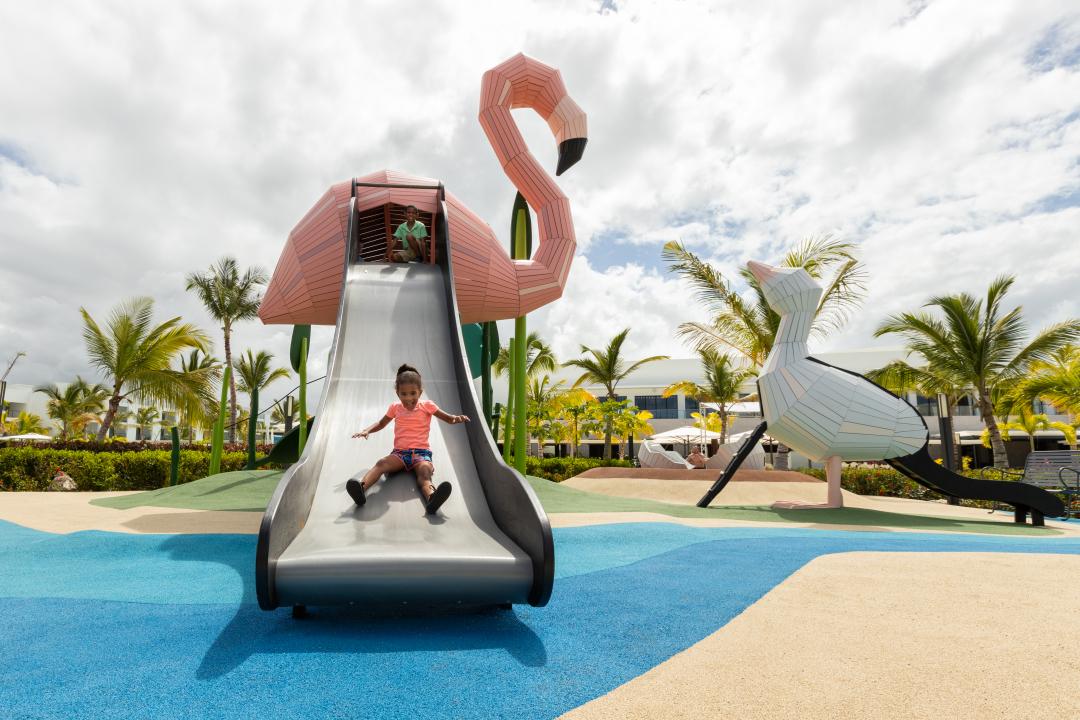 Punta Cana, Dominican Republic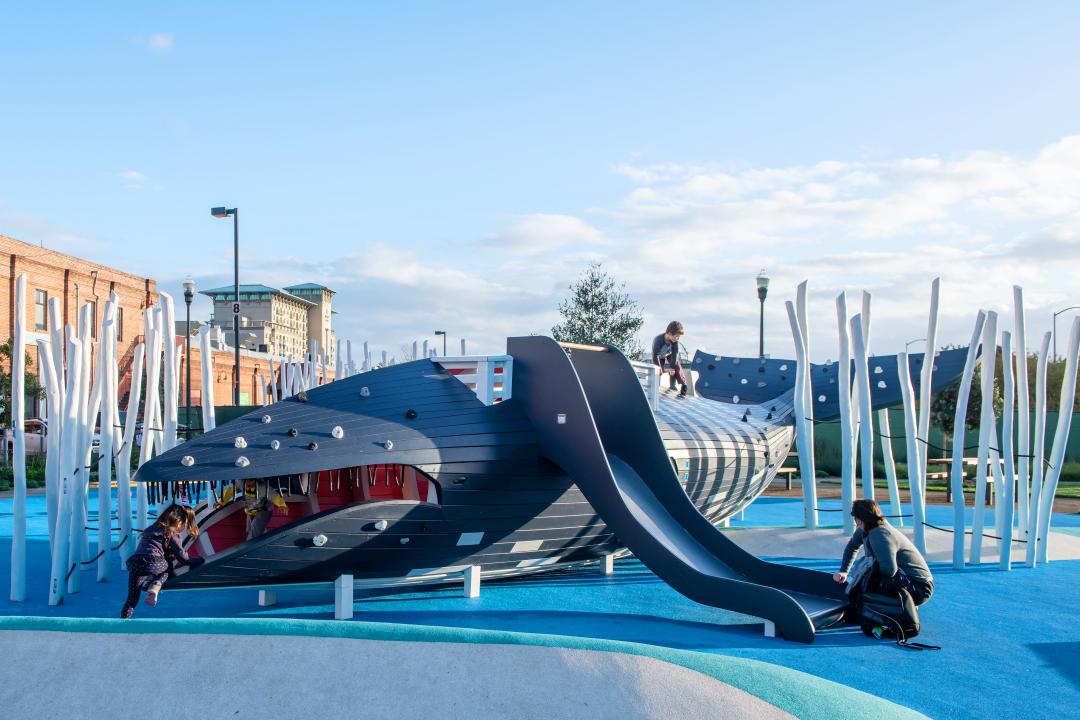 Emeryville, CA, USA