THE
LOBSTER
CHASE
PLAYGROUND
WHERE: 
Aker Brygge, Oslo, Norway - 2023

COLLABORATION: 
LINK Arkitekter
PHOTOS:
Adrian Lombardo
The lobster playground is situated at the buzzing Aker Brygge harbour area - a popular area for young professionals and families. The area has been undergoing a transformation over previous years and the addition of a custom-designed playground to accommodate and thrill the younger visitors here was an obvious choice.
Inspired by the plant and animal life of the Oslo Fjord, the playground's design reflects a scene from the seabed, where a lobster is on the hunt when it comes across two unsuspecting shrimp...and then the chase ensues!
The centerpiece of the playground and star of the scene is the huge lobster, which can be climbed up in several different ways - some more challenging than others. The lobster is surrounded by an obstacle course of seaweed trunks to climb and run between. The two bouncy shrimp trying to evade the grasps of the giant crustacean are fun bouncers.
The hungry lobster is on the hunt for its next meal! 
Climb up and ride on the small shrimp trying to evade the huge lobster.
Climb and clamber up to explore more!
A visualization of the playground design.
SIMILAR CASES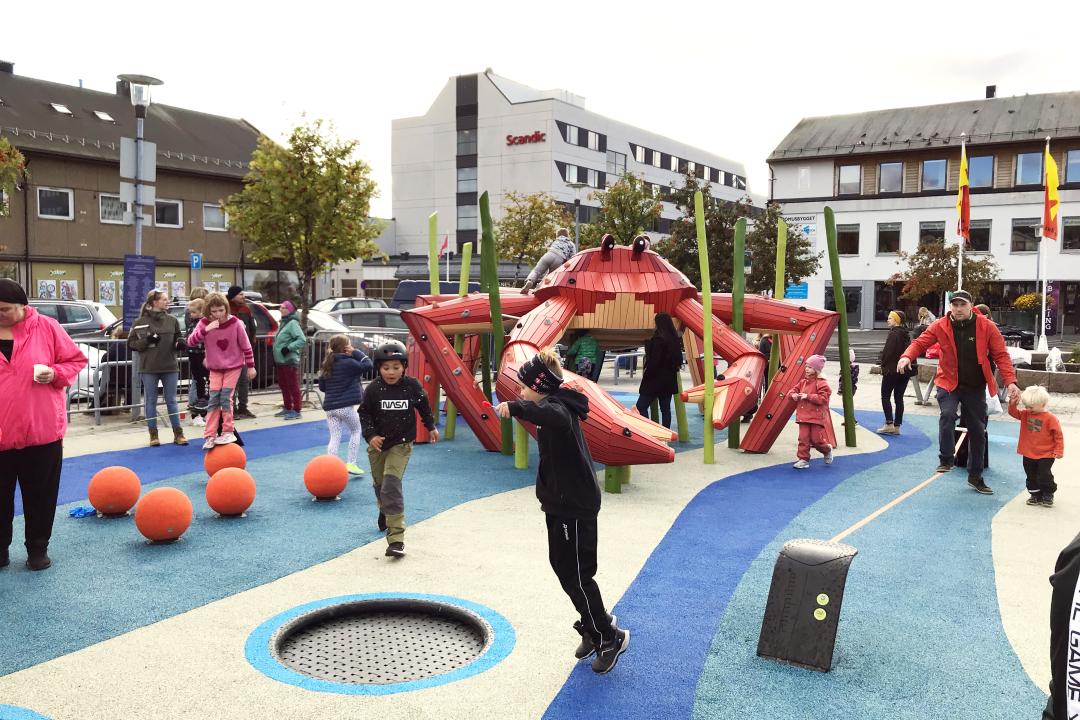 Kirkenes, Norway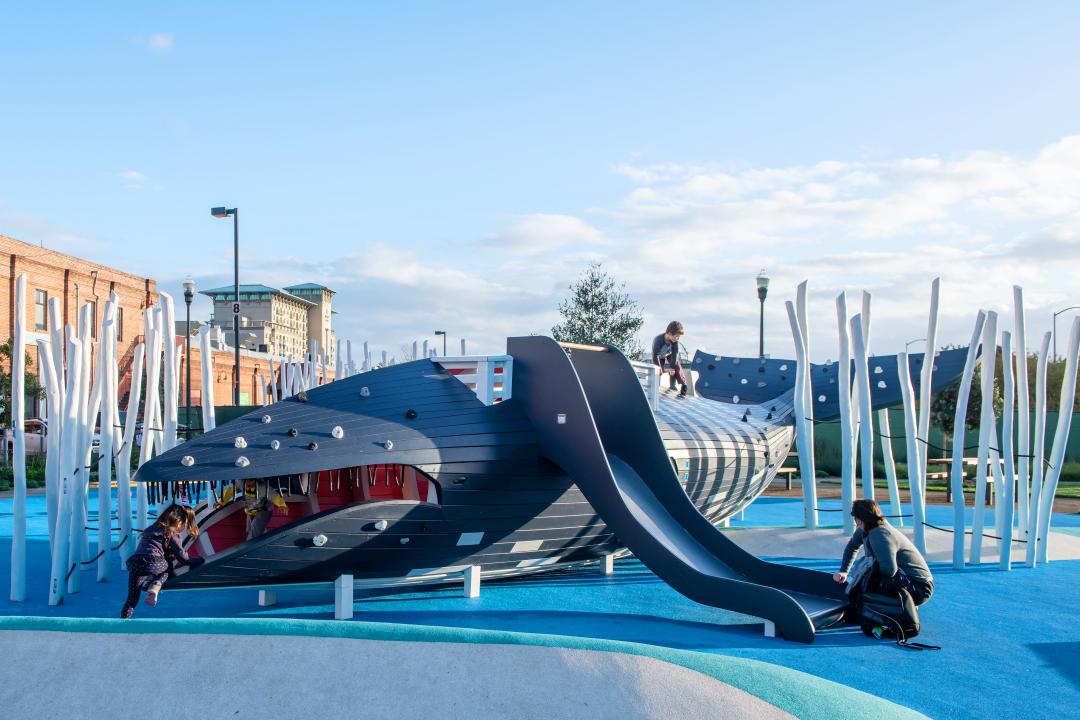 Emeryville, CA, USA