Playgrounds can be so much more than a climbing structure. It can be creatively designed to tell the story of the local area. By incorporating elements that refers to the area such as history, architecture, famous persons etc. the playground can strengthen the identity of the place. Identity is important to create a strong community that is proud of its neighbourhood, city or country. We'd like to show you some examples of how playgrounds can help strengthen an identity. 
The new playground in Zweibrücken, Germany  is a charming playground with a historic atmosphere. It is a great example of how to enhance the identity of a city by creating a miniature playground version of its architecture. Here the kids can play tag in a setting, that helps educate them about important landsmarks of the town while also being a beautiful addition to the surroundings. The playground is inspired by two important towers of Zweibrücken - The tower of Karlskirche and the tower of Tschifflik - The beautiful baroque house of the exiled Polish King Stanisław Leszczyński build at the start of the 18th century.
Venstre kolonne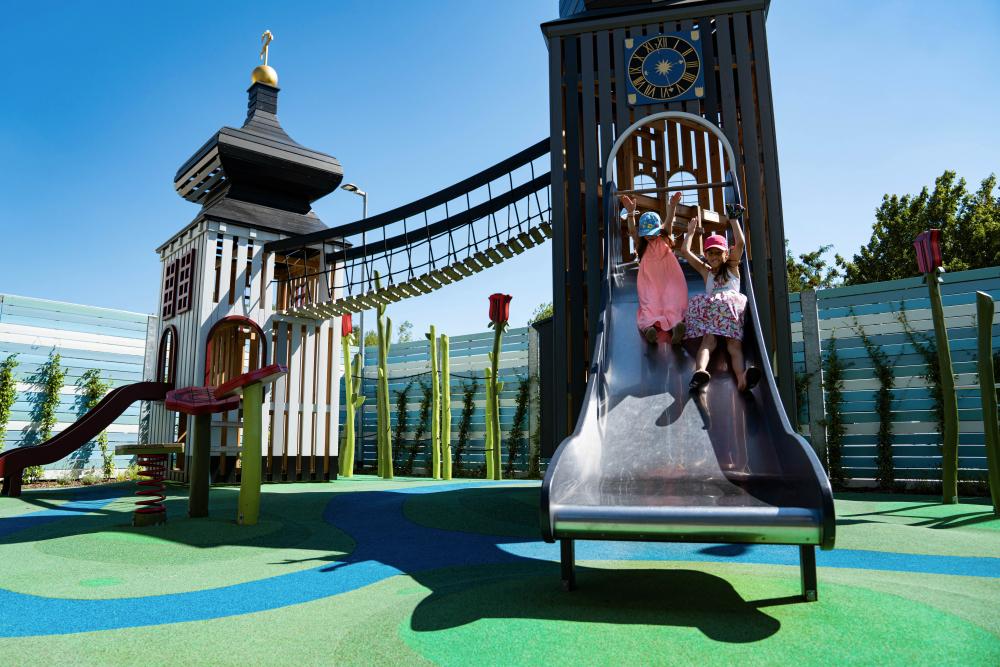 Højre kolonne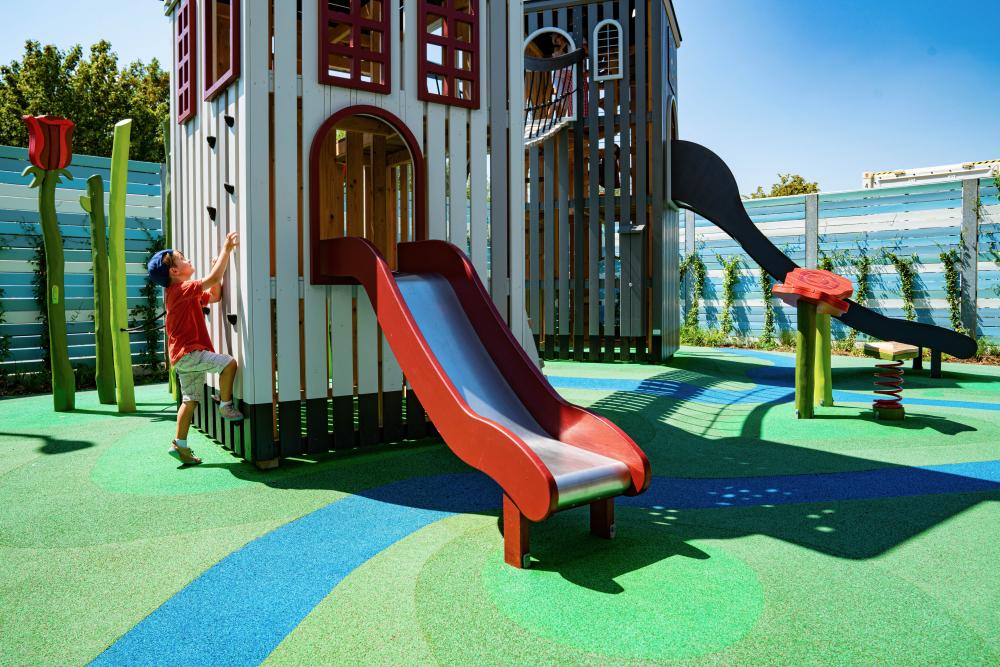 Venstre kolonne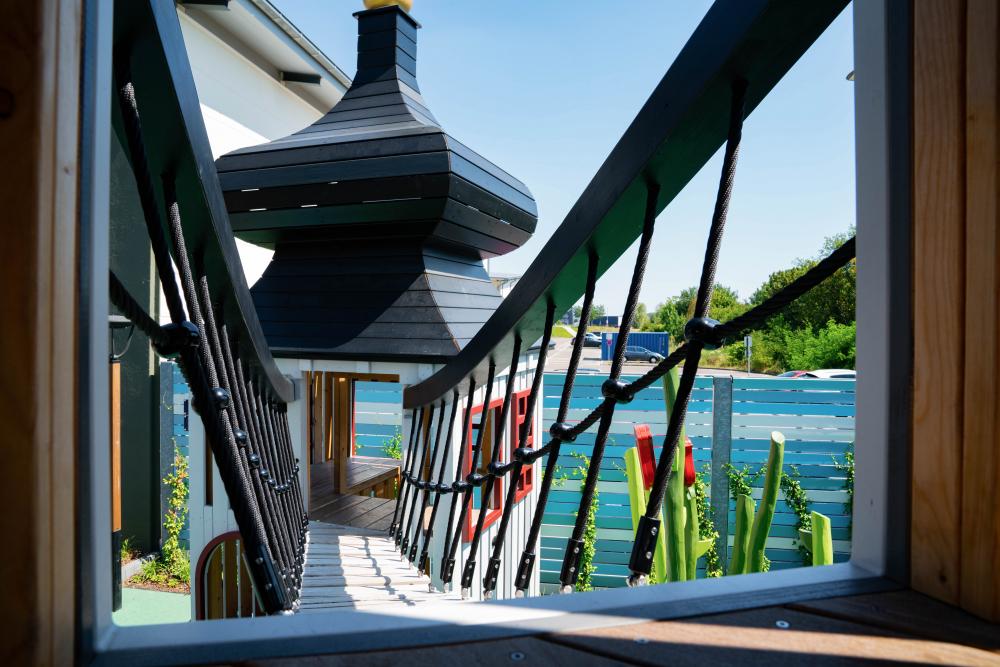 Another recurring theme of the playground is the red roses. Zweibrücken is known as the City of Roses because of the Rose Garden of Princess Hildegard of Bavaria which grows more than 60,000 roses of 2,000 varieties. People travel far to visit the garden and the roses on the playground are therefore a fun clue to understanding the story of Zweibrücken. 
Højre kolonne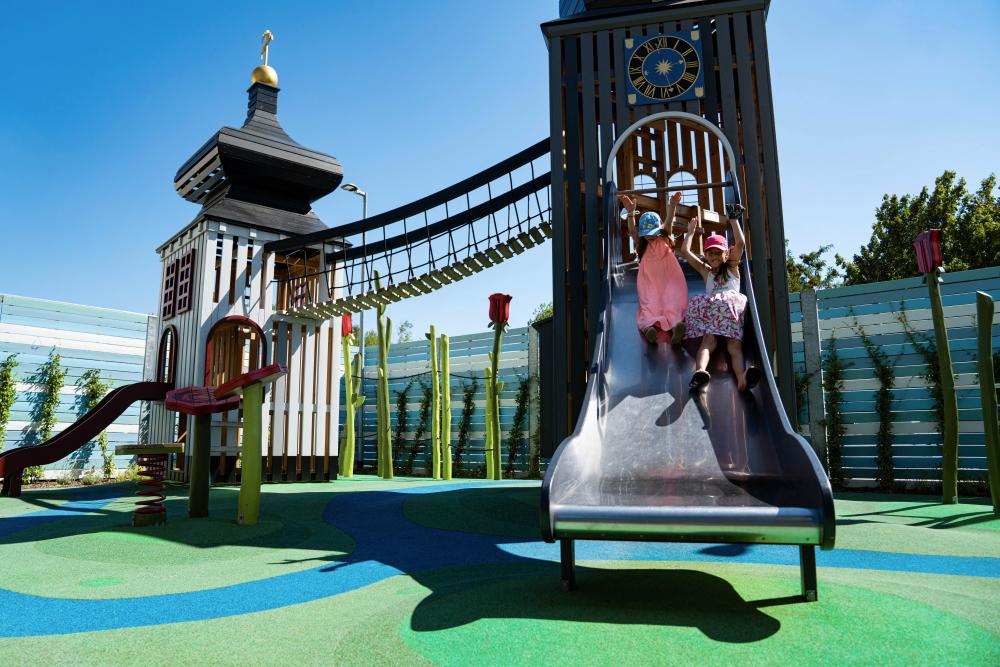 LINNE'S WORLD - A PLAYGROUND
INSPIRED BY A BOTANIST
Linneparken is a beautifully landscaped park in Växjö, Sweden. The park is named after Carl von Linné, a famous Swedish botanist, zoologist and doctor. The playground is a testimony of his passion for flowers combined with swedish furniture classics from the 19th century, giving the playground a historic, Scandinavian expression. 
Venstre kolonne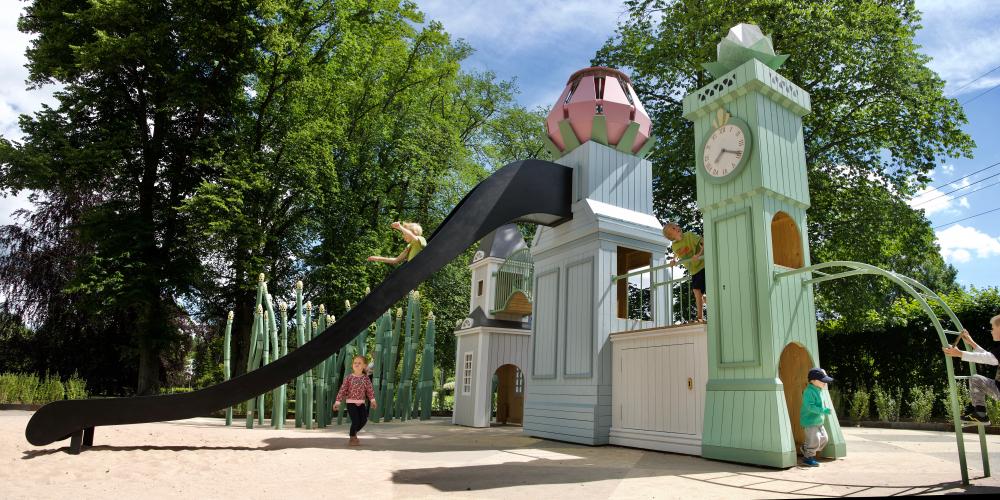 Højre kolonne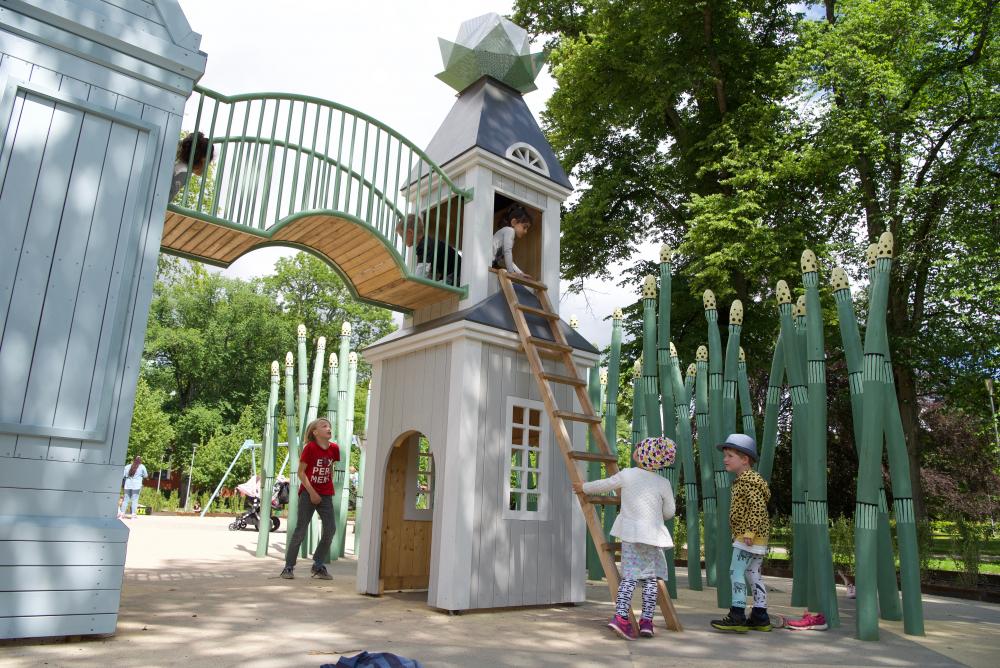 Venstre kolonne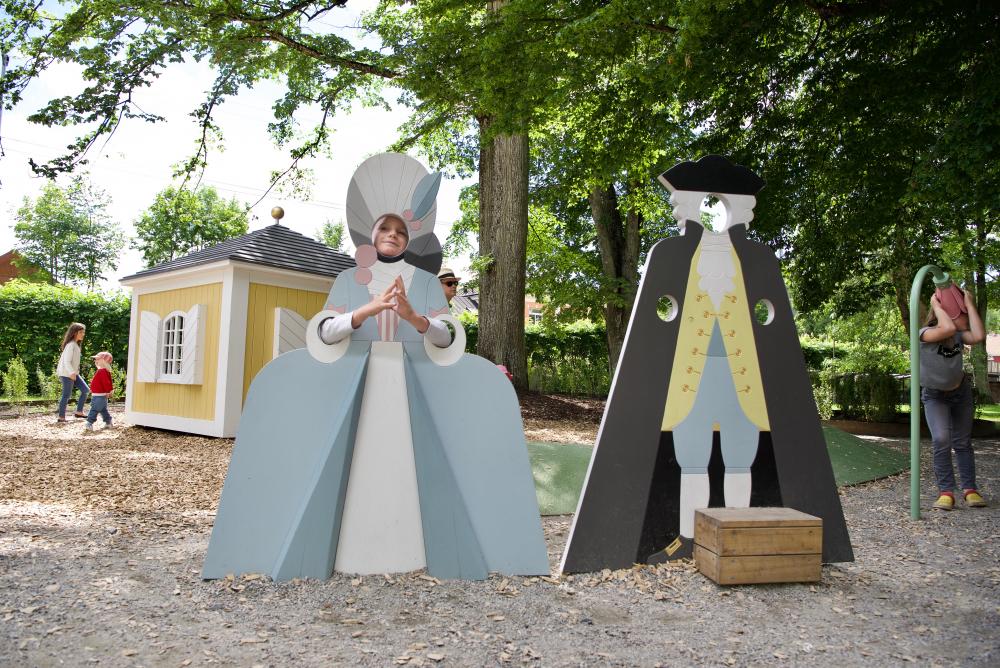 Højre kolonne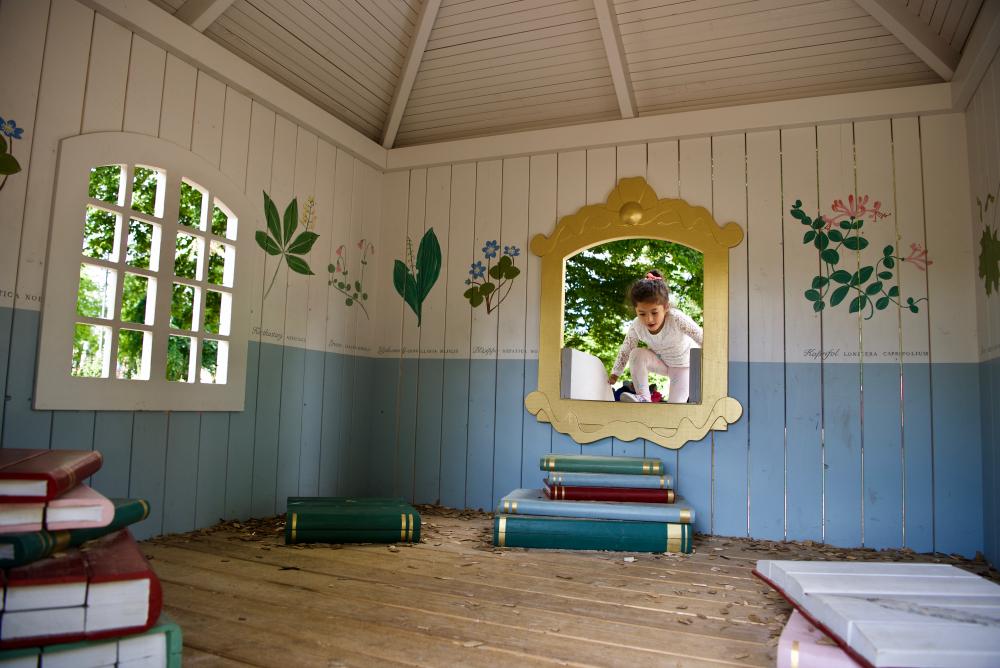 The playground is full of fun and beautiful details that create a charming and playful atmosphere. 
VERDI'S OPERA BOX
Right now we are working on another great playground with a historical theme. The playground of Verdi's Operabox is inspired by the beautiful opera house Teatro Regio in Parma, Italy.  The playground is to be placed in the city and centers around the towns important role as a center for classical Italian music.
Venstre kolonne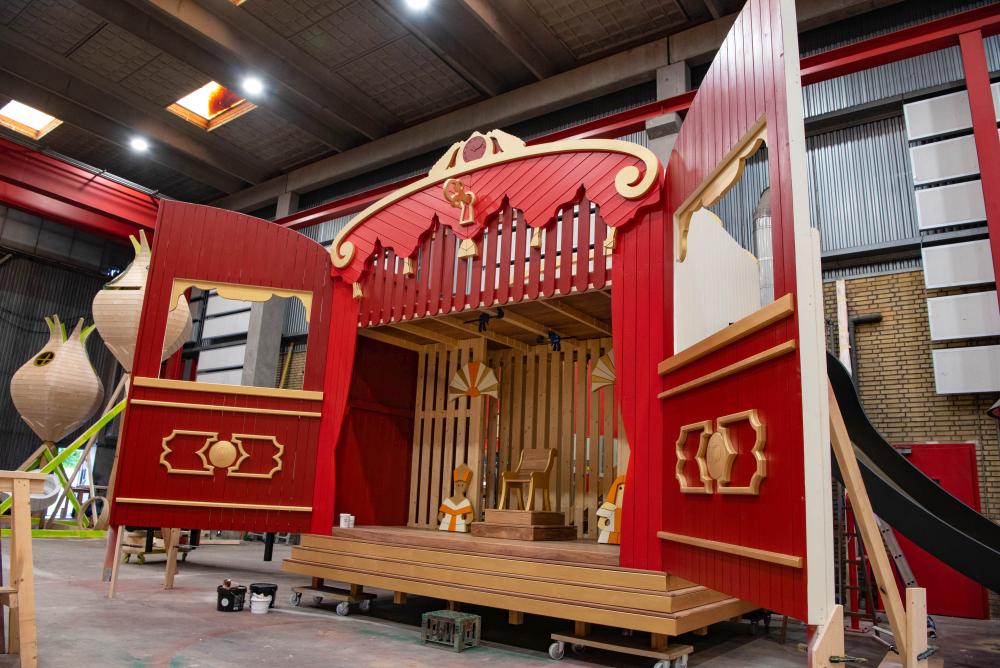 Højre kolonne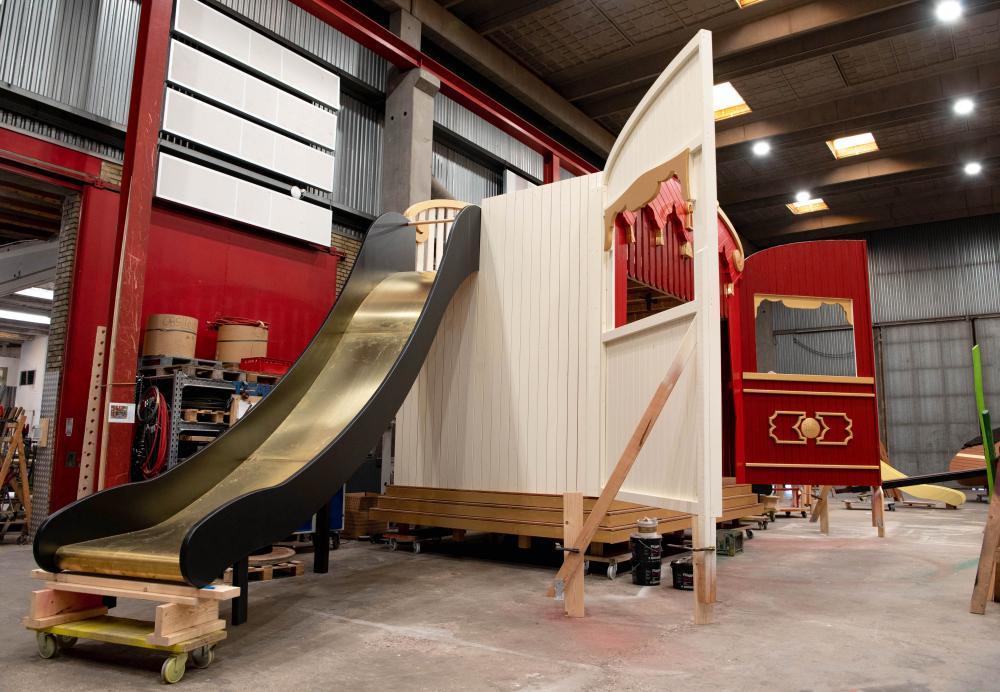 The playground is designed with amazing details in beautiful colors. Even the slides are golden!
Venstre kolonne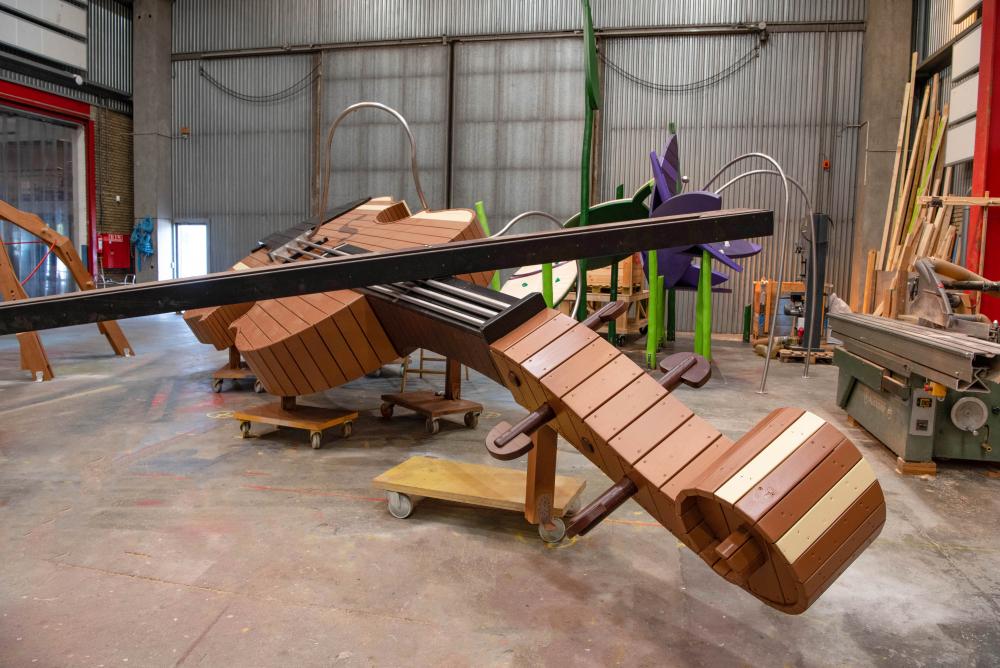 Next to the opera box is a giant violin with a violin bow. The violin will be playable with musical play features. We can't wait to see kids crawl all over it!
 
Højre kolonne