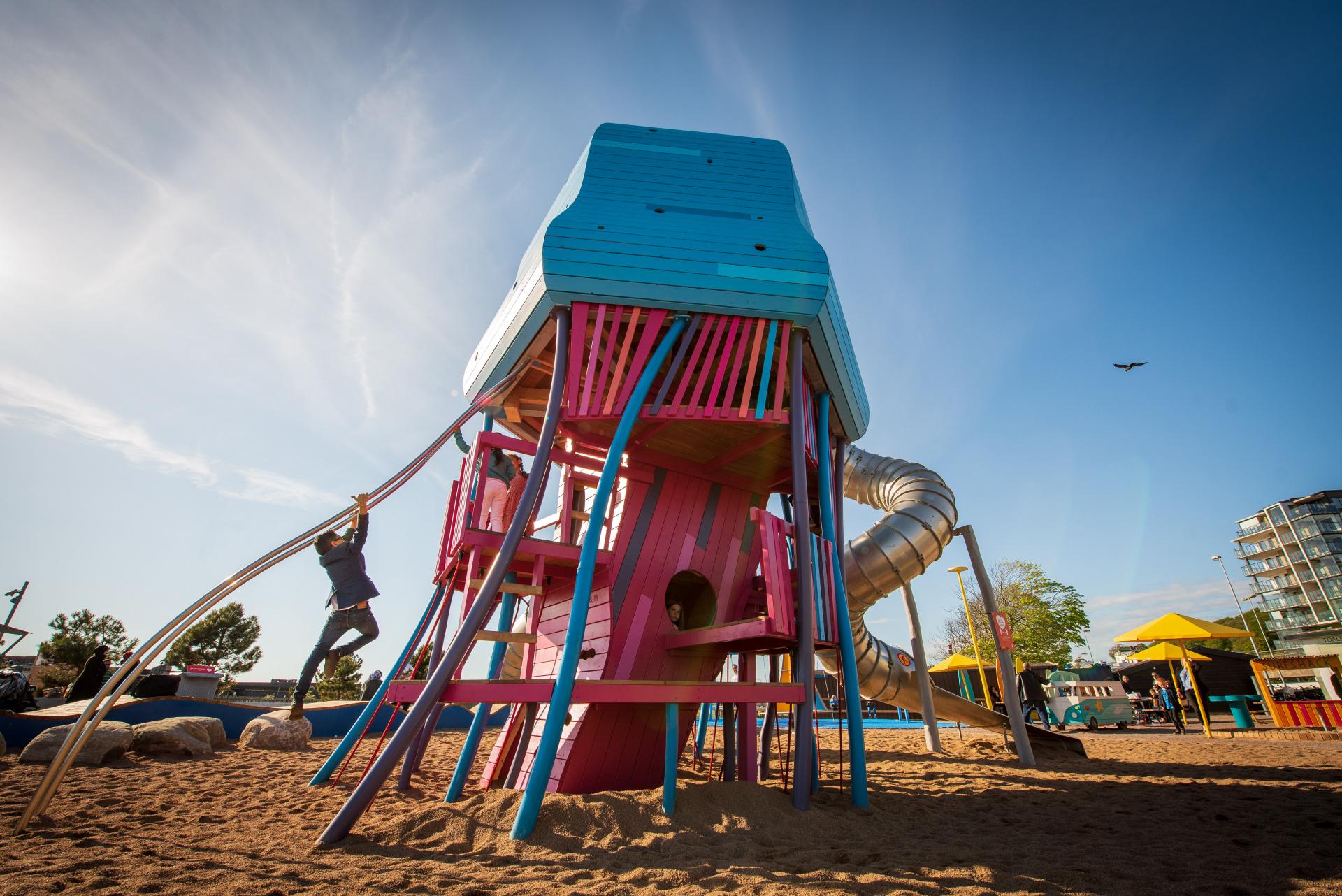 The Surf Playground is situated in Helsingborg, Sweden on the beautiful promenade of the city - a great space for kids, families and other visitors to enjoy their freetime.  The area is full of people - both locals and tourists gather here. The ambition was therefore to create an extensive and spacious playground area, where many kids and adults would enjoy hanging out together. 

The playground consists of a giant Lion's Mane Jellyfish, a shark with its jaw's wide open, surfboards on springs, a beach house, a runway shaped as a wave and a surfer van. 
 
Venstre kolonne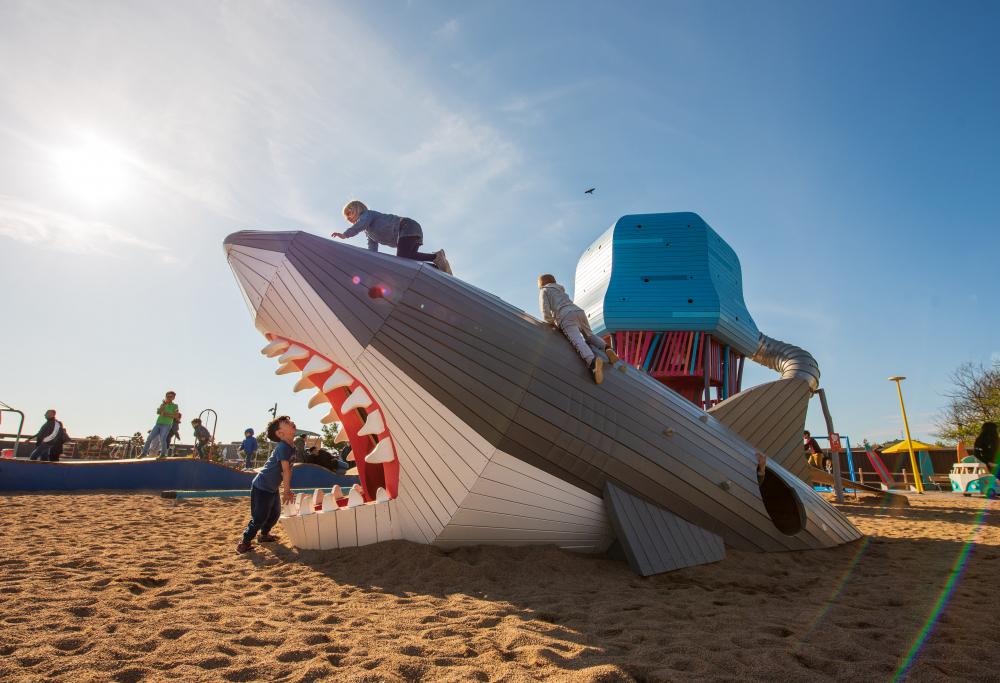 Højre kolonne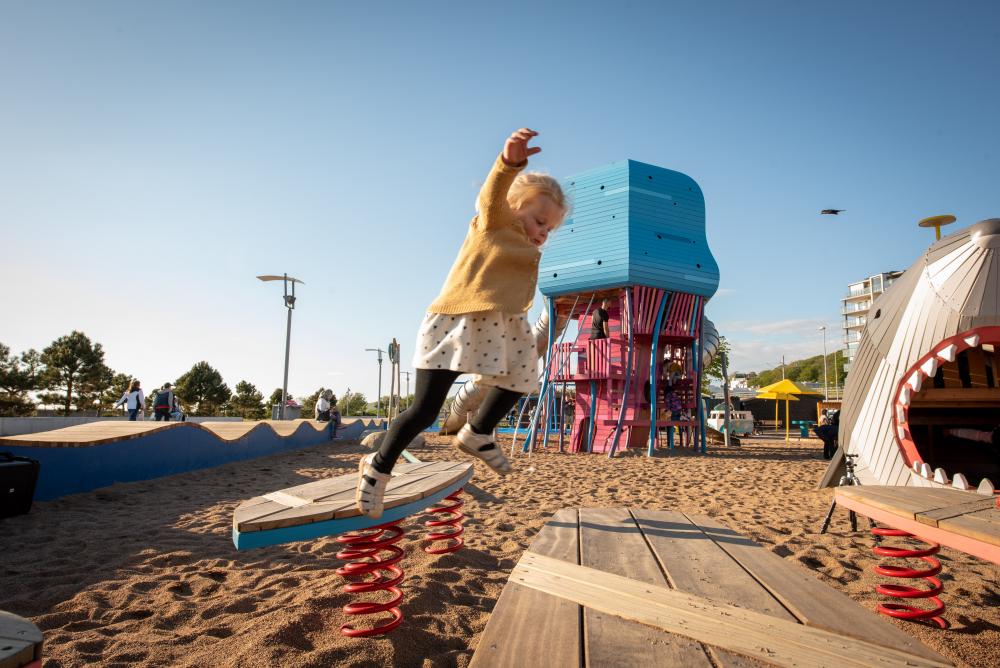 Venstre kolonne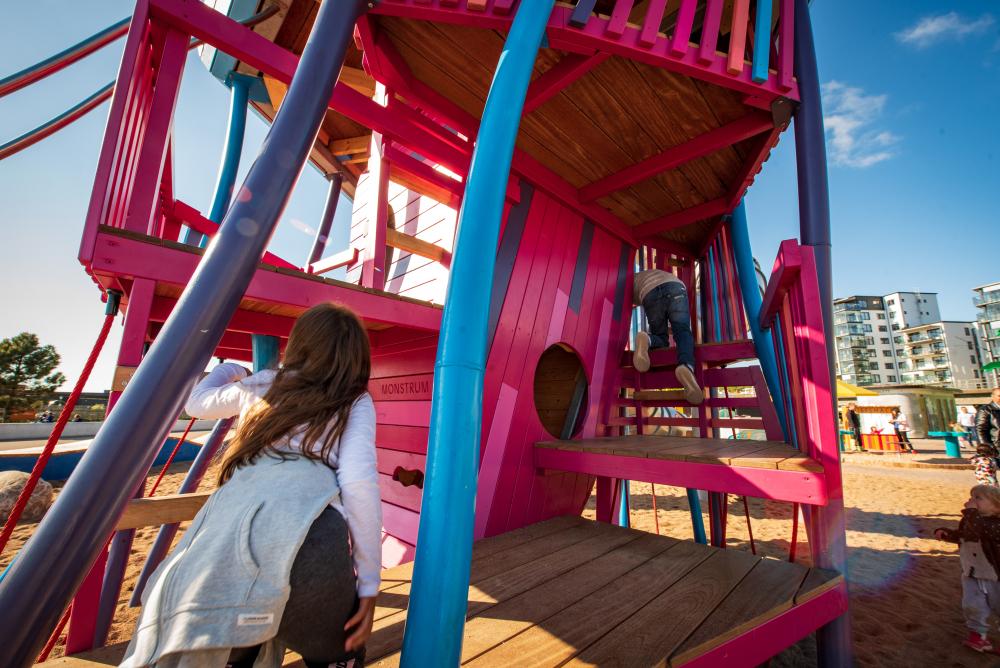 Højre kolonne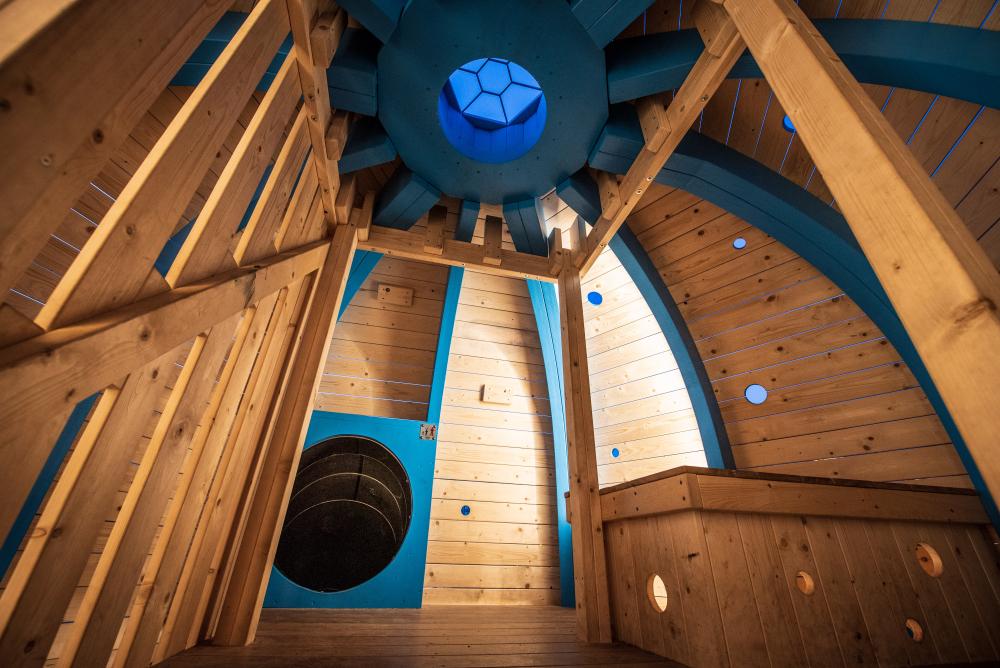 The Jellyfish is a maze of crooked pathways, staircases and levels. They all lead to the top where the kids can take two different slides down.
Venstre kolonne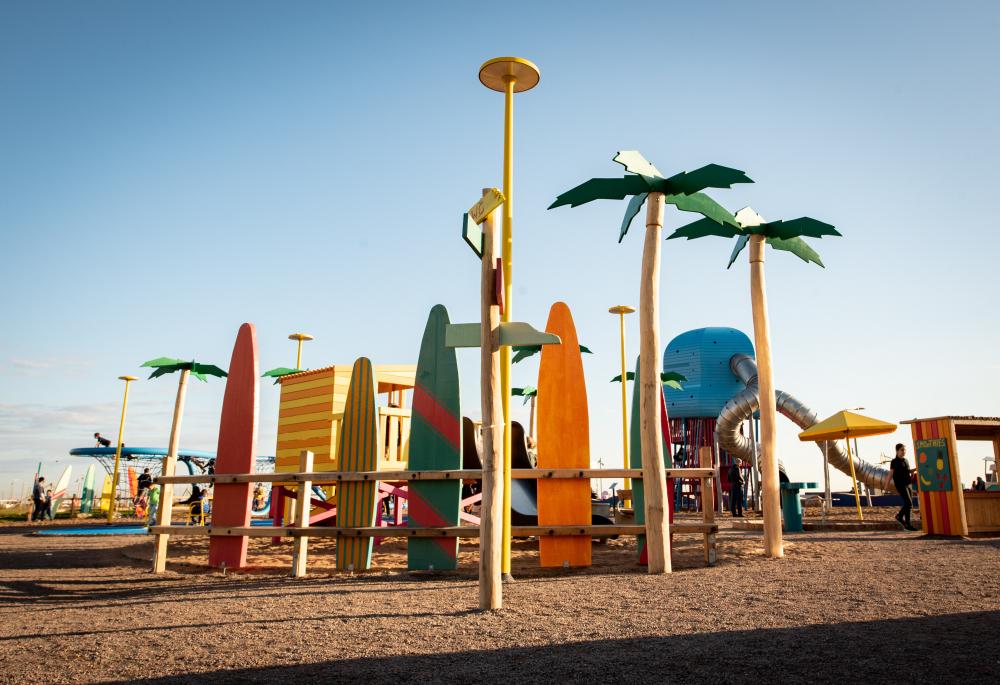 There are many great play features and fun details in the playground that add to the experience of both playing and being on the playground. We believe that creating spaces like these, add great value to the neighborhood.
Højre kolonne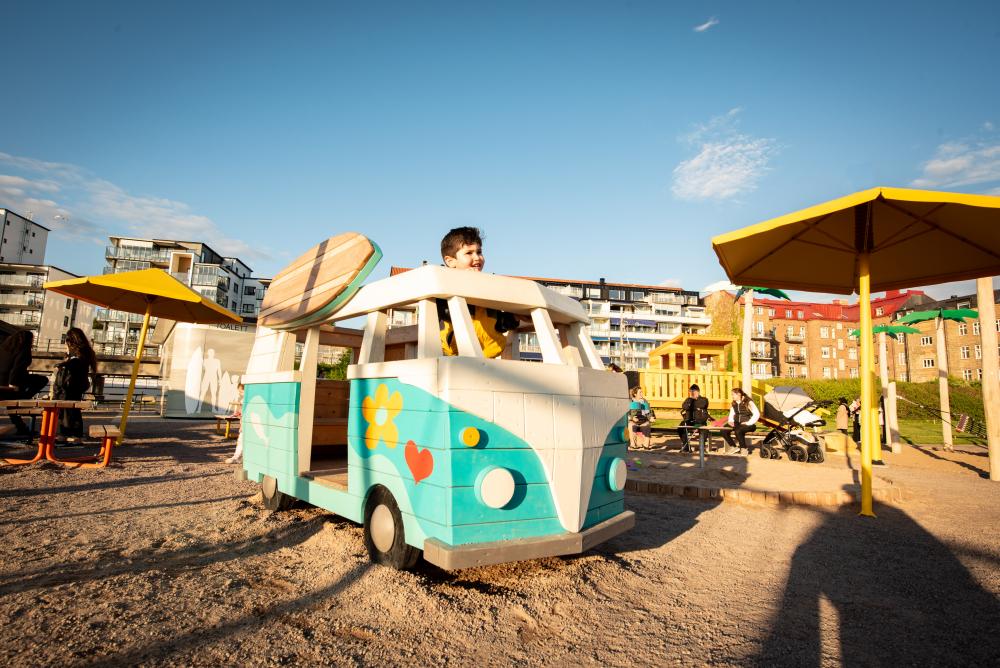 SKETCHING A BEACH THEMED PLAYGROUND
Venstre kolonne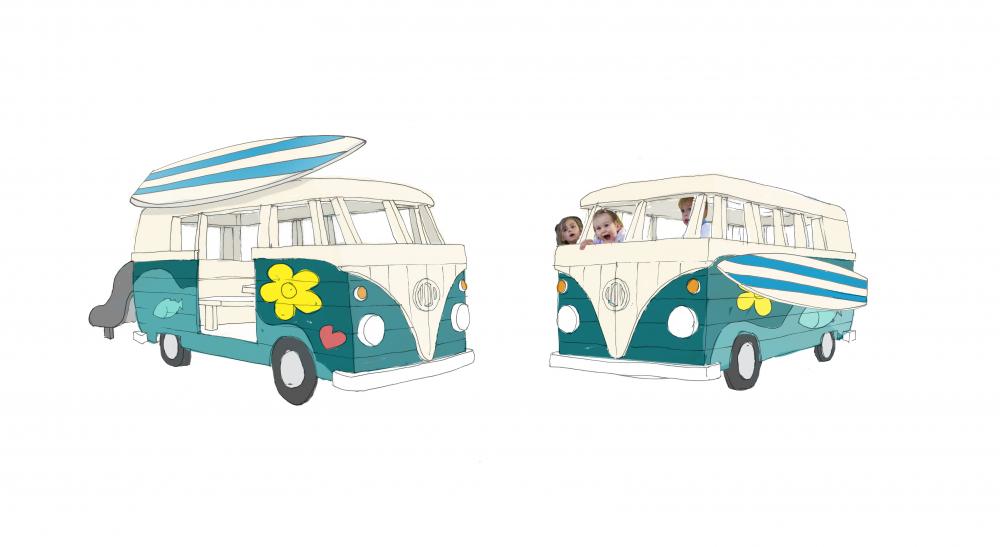 Højre kolonne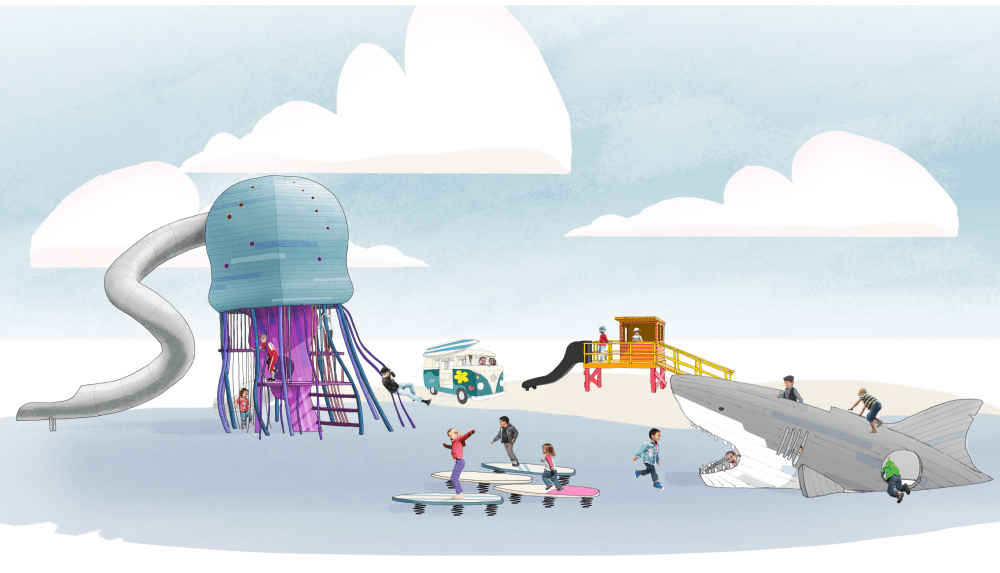 The theme was obvious from the start as the location of the playground was such a beautiful spot by the sea. The aim of the playground was to emphasize the wonderful experience of a great day at the beach. 
SETTING THE STAGE
We offer to install the playgrounds, to assure everything is installed and placed safely and beautifully. The team in charge of building the playground is also the one managing  the installation. 
Venstre kolonne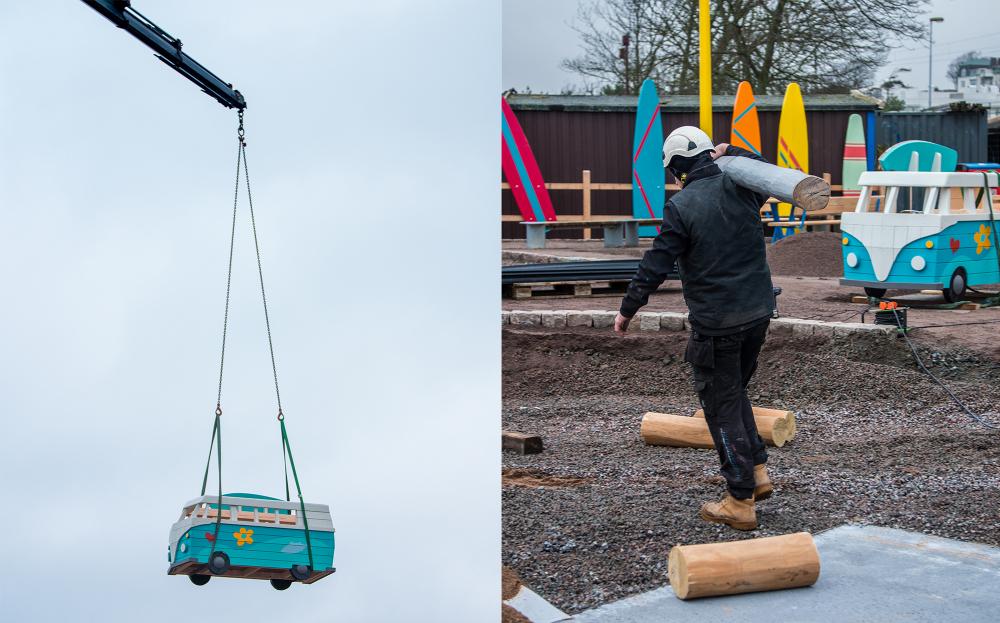 Højre kolonne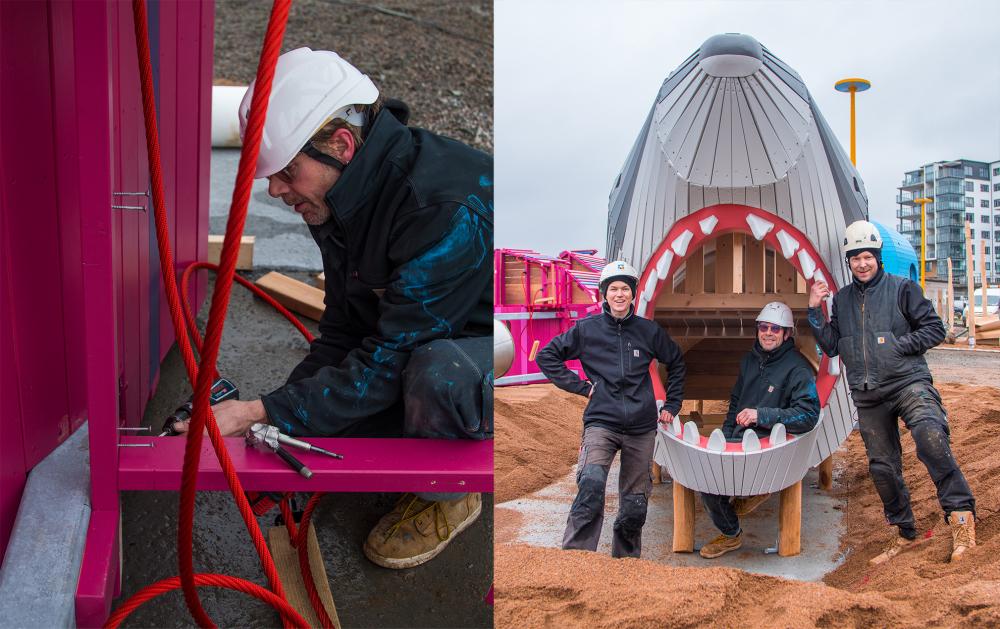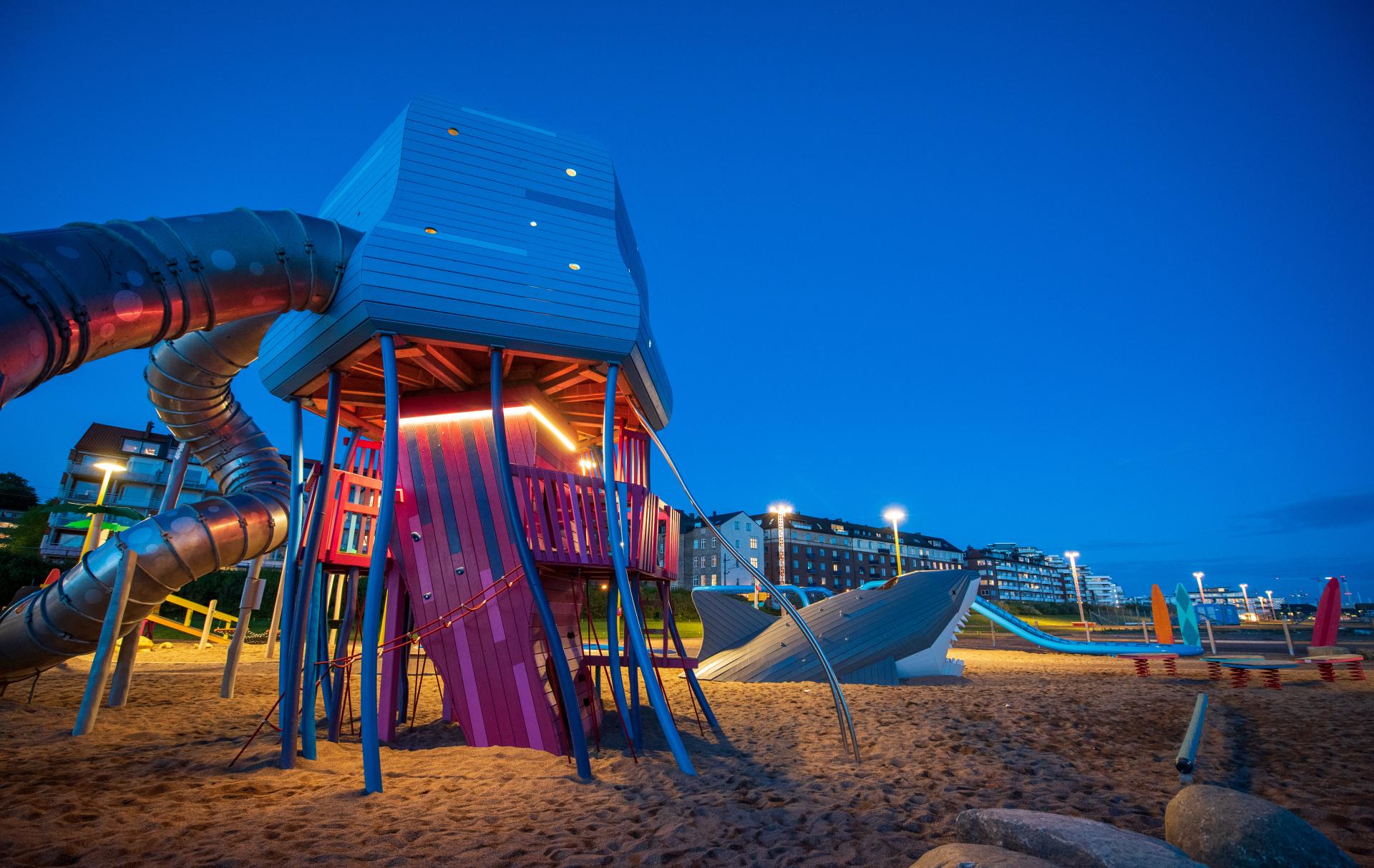 SEE YOU BEYOND
THE BLUE HORIZON