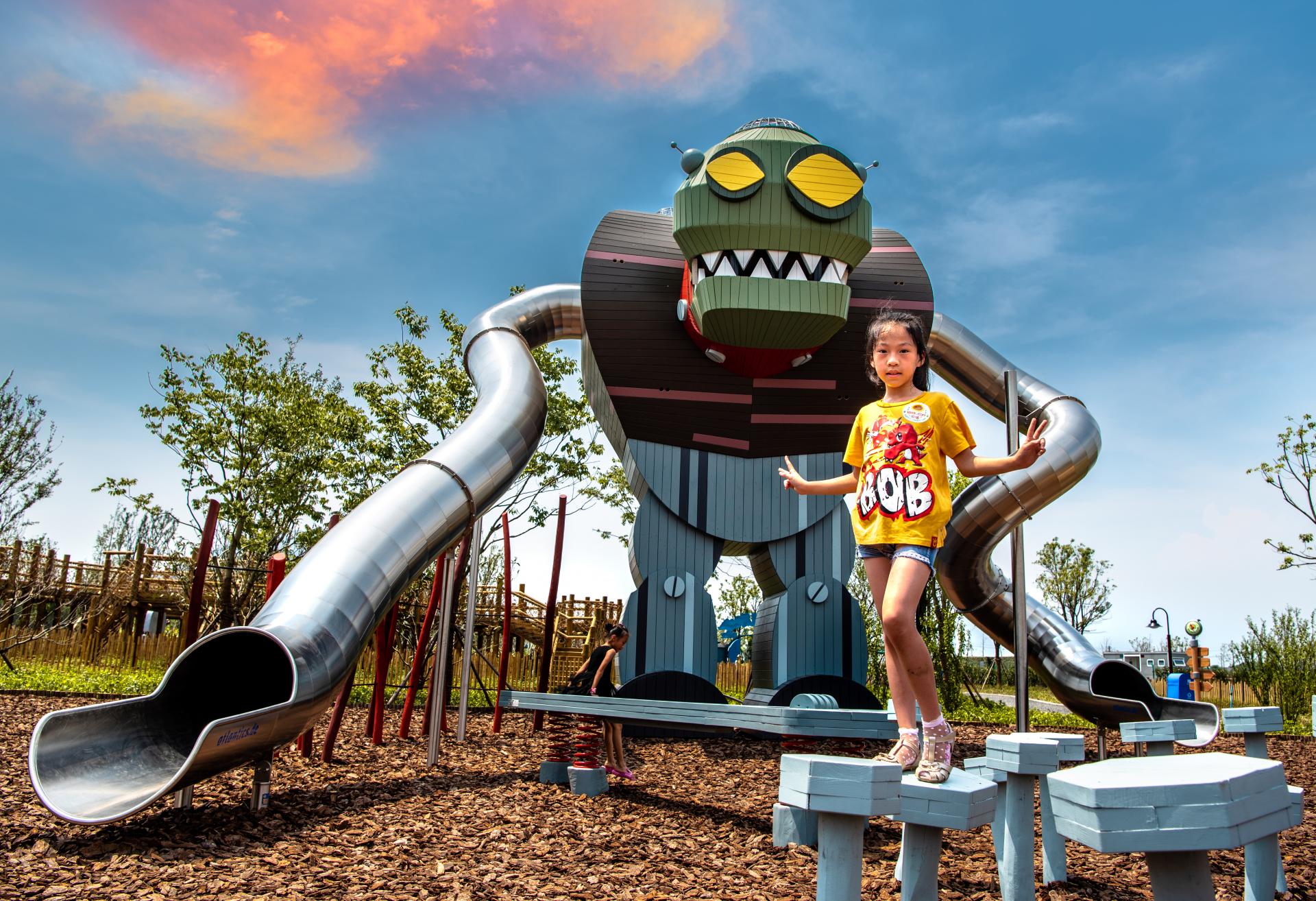 When you arrive to the Plants vs. Zombie Theme Farm you will not miss this 7,5 meter tall giant, Dr. Zombot. He is the boss in one of the most well known app games and now he has become alive. 
FROM DIGITAL PLAY TO PHYSICAL PLAY
App games and virtual entertainment are good at developing kids' cognitive skills. Playgrounds are good at developing kids' physical skills. It was a pleasure for us to make the digital play physical and see how the kids continue their games on the playground.
FROM SKETCH TO PLAYGROUND
The project is developed in collaboration with EA Games and New Pastoralism Group, who is the talented company behind Plants vs Zombie Theme Farm. Sketch by sketch we developed the playgrounds together with this amazing team.
FROM OUTSIDE TO INSIDE PLAY
We love telling stories and making challenges both inside and outside. Our skilled painters help the kids to feel the story by small stories painted on the intern structure.