THE SNAKE OF
MELDGAARD
WOODS
WHERE: 
Kibæk, Denmark - 2009
COLLABORATION:
Artist Søren Taaning
CUSTOMER: 
Skovsnogen - Deep Forest Artland
Skovsnogen - The Deep Forest Artland is a nature park under the Danish Outdoor Council in Meldgaard Forest in Jutland. It is a natural recreational space with sculptures and installations placed on a marked route throughout the forest. Artists have created over 30 unique art pieces, that unfold beneath the open sky. MONSTRUM was asked to design the signature piece - a big sculptural snake playground as the Danish word "Skovsnogen" means forest snake in English. 
In addition to being associated with the name of the project, the snake also appeals to the imagination and portrays what is going on on the forest floor. The purpose of the nature park is to promote new ways of experiencing a forest, in contrast to the common idea of nature and how it can be utilized.
The space inside the snake is a long tunnel measuring 22 meters in length and is 2.5 meters high at its tallest point. 
PLAY WITH
THE CREATURES
OF THE FOREST
The head can be climbed and balanced on and kids can tame the wild forest snake. 
There are several entrances to the 22-meter long snake. 
SIMILAR PROJECTS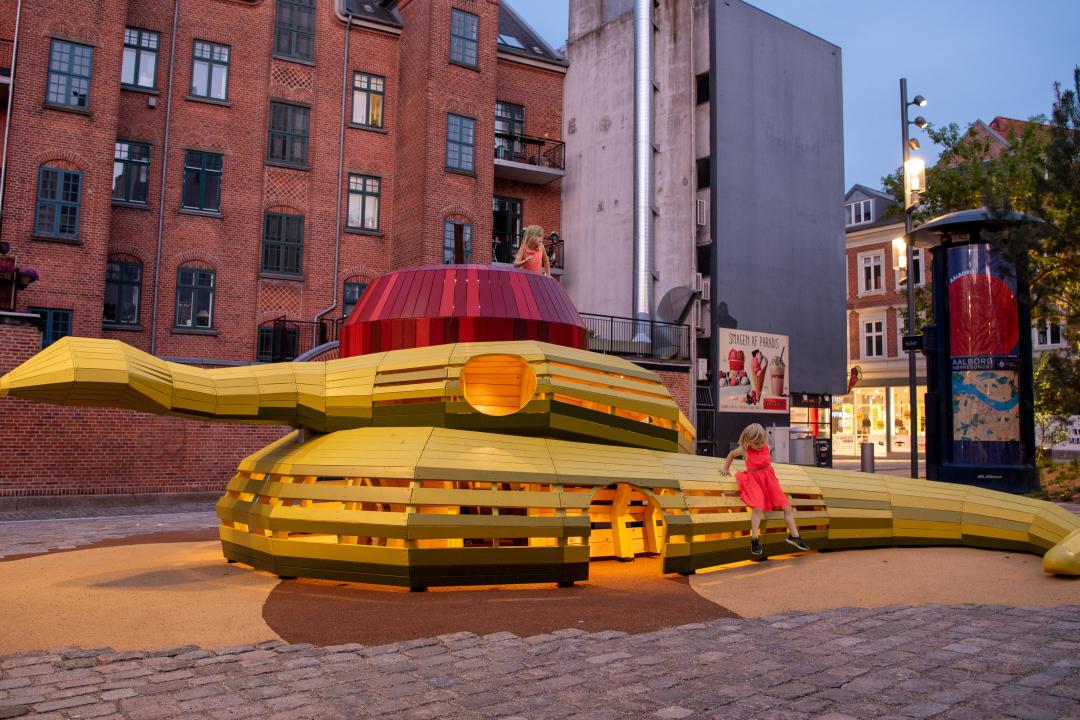 Aalborg, Denmark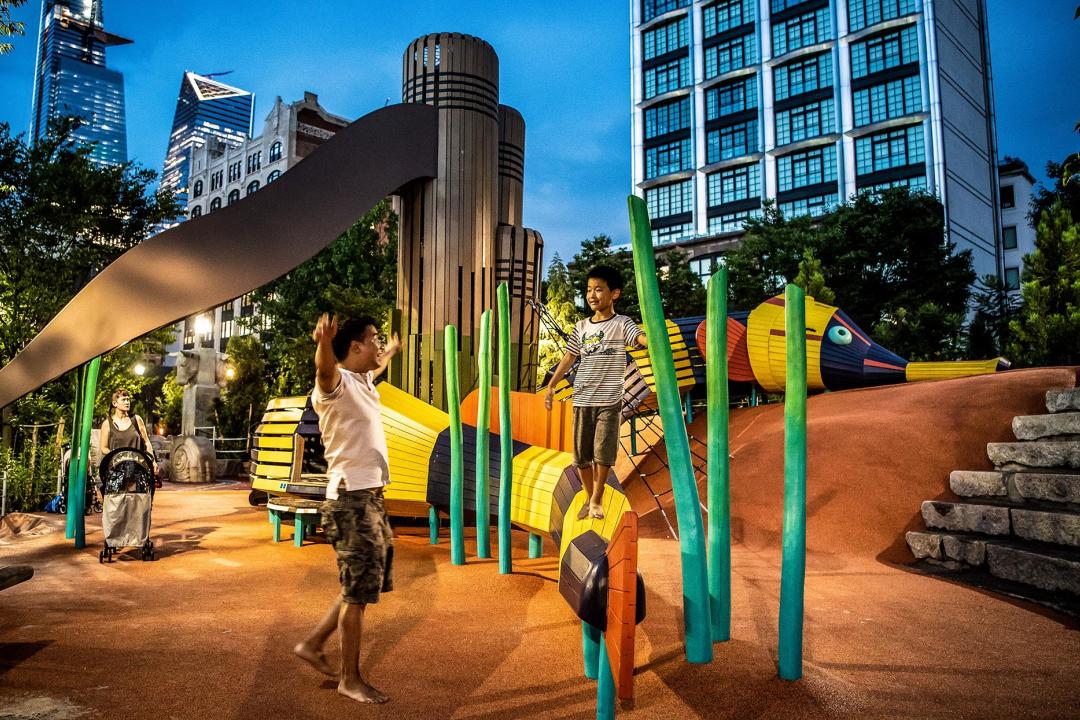 New York, USA