WHERE: 
Ireland Island, Bermuda - 2014
CUSTOMER: 
National Museum of Bermuda
The National Museum of Bermuda is located within the grounds of the fortress Keep, overlooking the beautiful sea. The museum explores the maritime and island history of Bermuda. To make the site more interesting for families it was decided to add a adventurous playground. It consists of two main elements. The lighthouse and the green murray eel. The lighthouse represents the history part of the museum as it is a copy of the St. David's Lighthouse from 1879 located on St. David's Island and overlooking the South Shore. The famous old lighthouse is a landmark on Bermudas east end. The green moray eel represents the maritime part of the museum as it is found in the surrounding sea and is known for its intense color and scary big open mouth. 
The construction of the moray eel is long and narrow, and is a mysterious adventure to climb into. 
Next to the moray eel and the lighthouse the smallest kids can play in the fortress shaped sandbox. The sandbox even includes details like small canons and a barrel.
SIMILAR PROJECTS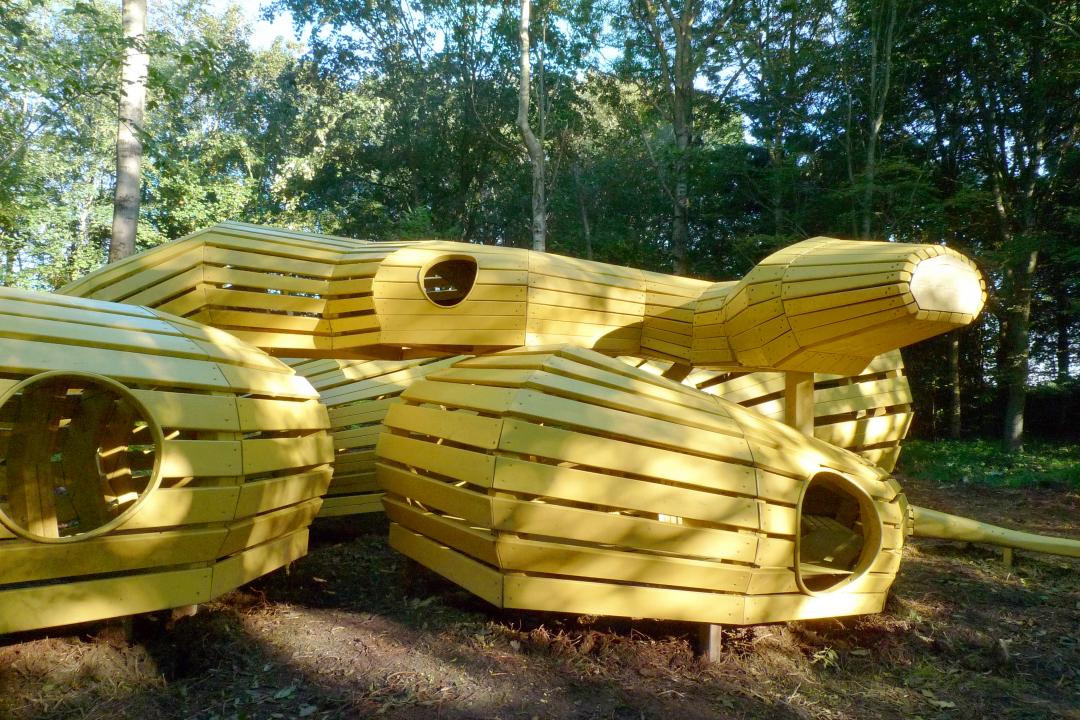 Kibæk, Denmark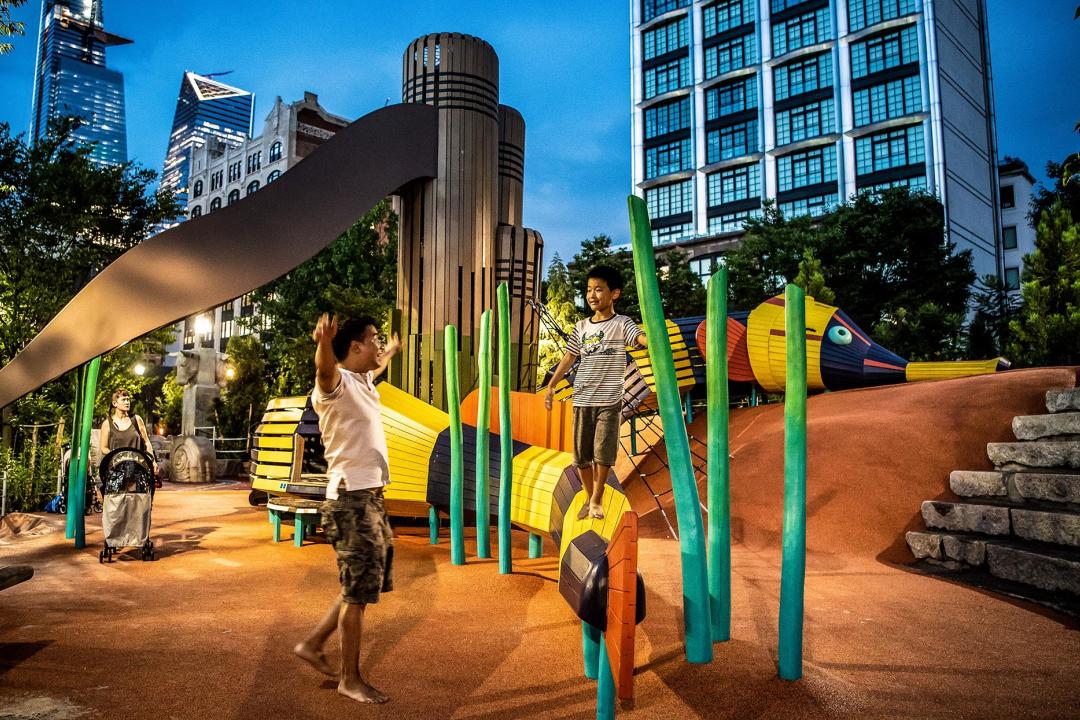 New York, USA