THE CUNNING
COBRA PLAYGROUND
WHERE: 
The House of Martial Arts, Copenhagen, Denmark - 2022
CUSTOMER: 
Copenhagen City Council
The House of Martial Arts, which opened in 2022, is the first facility dedicated to martial arts in Copenhagen. The impressive house is envisioned as a gathering place in the local community and a "lighthouse" for Asian martial arts.
Looking to promote movement, sport, play, and community, the city council recruited MONSTRUM to create an advanced and not least iconic playground for the outdoor area surrounding the facilities. Closely linked to martial arts, the cobra snake was a clear choice for the centerpiece of this unique playscape - its mostly buried body twists and turns around the playground popping above the surface in various places. The whole playground is connected by a single continuous route composed of wooden stumps of varying heights and clusters of wooden posts with high bars to climb and swing from - a comprehensive and challenging obstacle course!
The design of the cobra playground deviates from that of a traditional playground. Here, you won't find slides or swings but rather more abstract, challenging play features. ⁠The playground is designed to primarily target an older demographic and invites kids to overcome their fears as they challenge their balance, climbing, and agility skills.
The awe-inspiring cobra snake serves as a unique climber with climbing grips enabling young and old to conquer the snake.
The new martial arts facility is located in a bustling part of Copenhagen, known for its diverse culture.
With its striking design yet muted colour tones that match its surroundings, the snake is harmoniously integrated with its new habitat.
The playground is one big obstacle course - climb, jump, and hop from the trunks to the snake's body sticking up above the ground!
The snake is surrounded by a forest of wooden posts, which can be scaled in a multitude of challenging ways!
SIMILAR CASES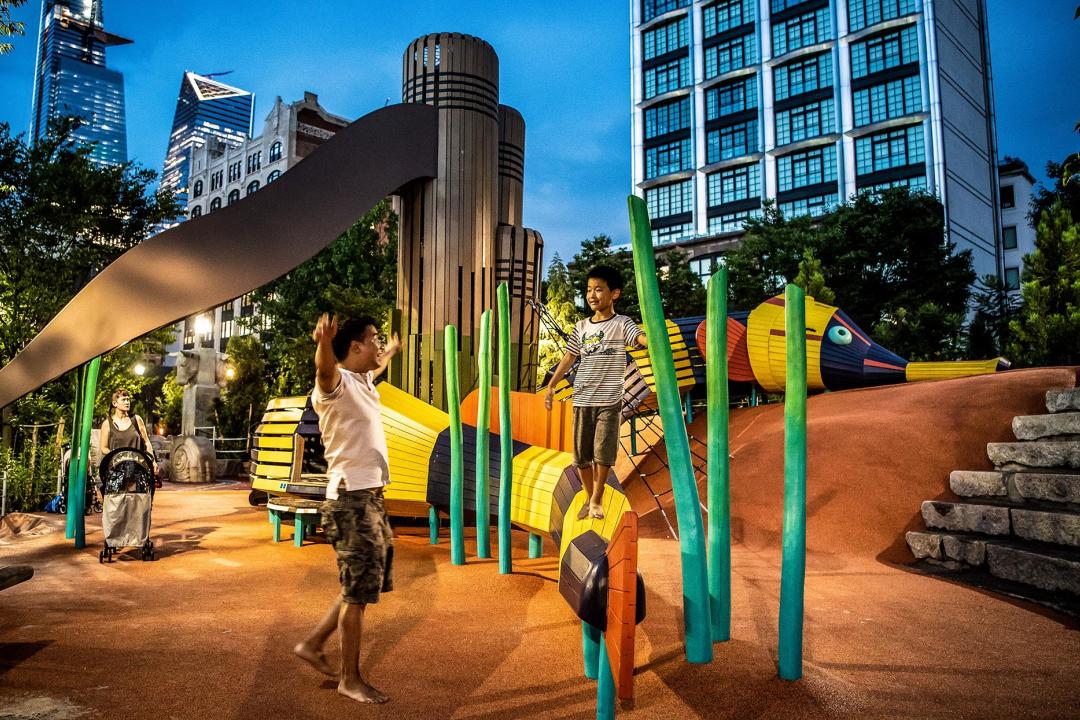 New York, USA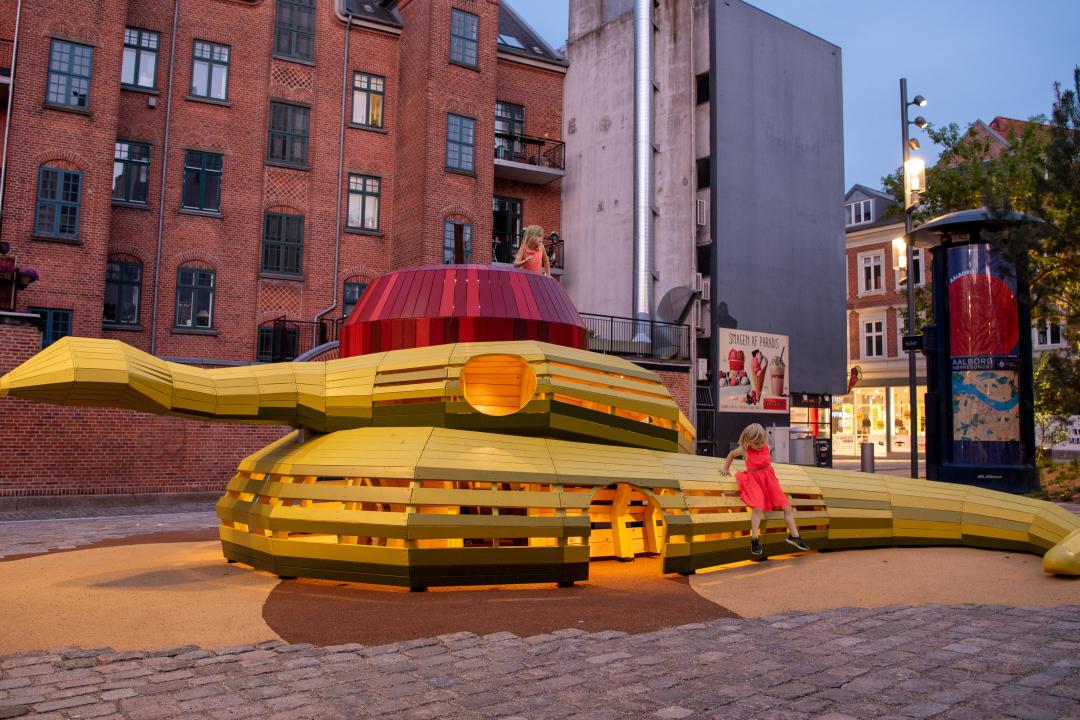 Aalborg, Denmark