The Land of the River Giants
Tulsa, Oklahoma, USA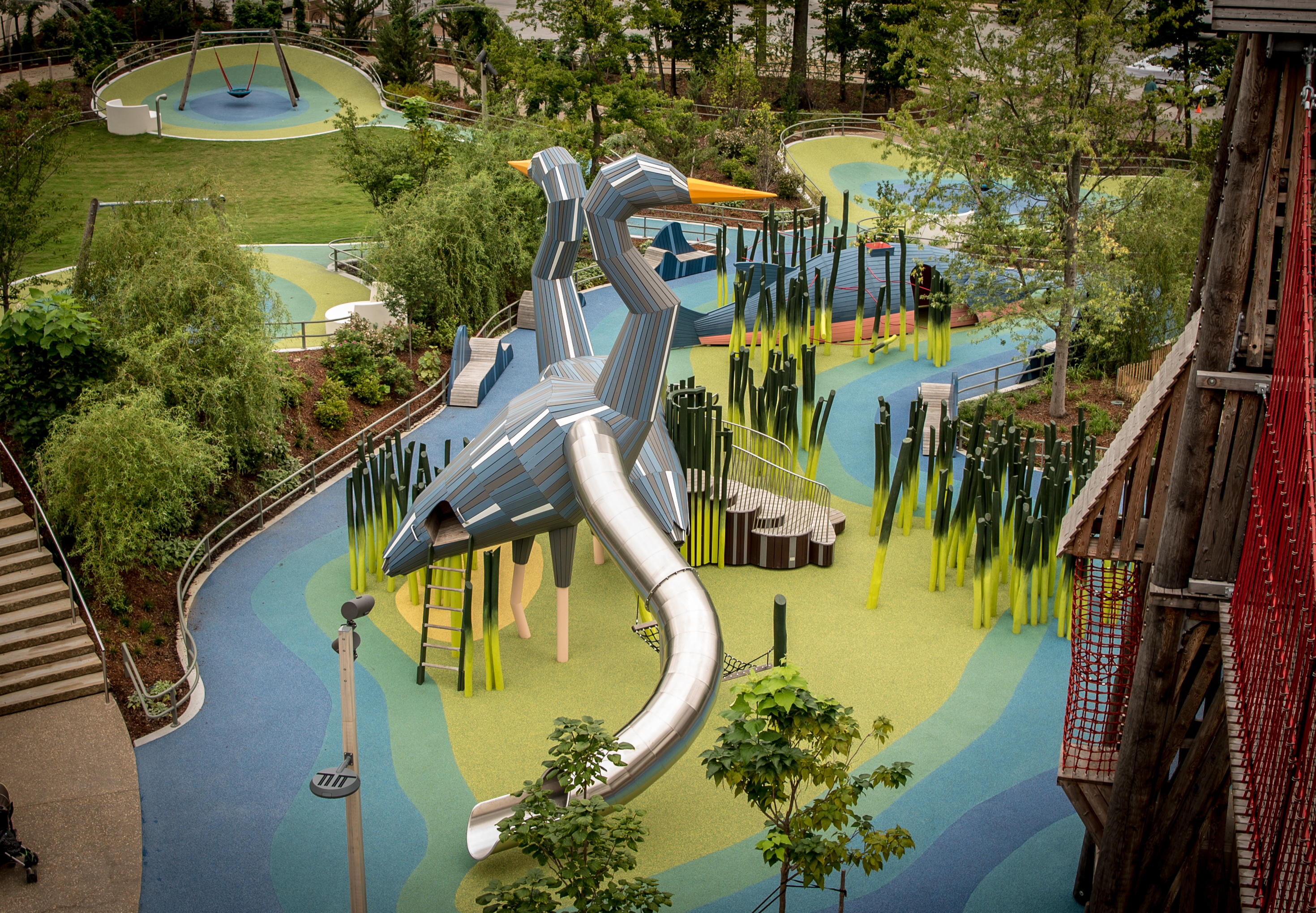 The River Giants is a sculptural, imaginative playground, situated in the green park The Gathering Place in Tulsa, USA. The playground is designed to fascinate both kids and adults and is inspired by the wildlife of the Riverbank of Tulsa.
The park is an ambitious and extensive park with the aim of bringing more life to the city. We wanted to complement the Gathering Place with a playground design well integrated in the new surrounding green area and with a wow effect of beautiful colors and untraditional design.
Our aim for the playground is to create a great place for both kids and adults play and relax. The tall, proud herons area is for the bigger kids, who want the rush of sliding down the 3,5 m high slides and play hide and seek in the bodies of the herons.
The paddlefish is a great adventure too. With the low and untraditional entrance through the mouth, we target the smallest kids, as they can crawl and explore it much easier than the bigger kids. The insides of the fish is carefully designed with wooden structures that makes a fascinating play of light. On the outside it is a more difficult task for the older kids to climb through the rushes and over the back of the fish.
Every little corner of the playground has been designed to fit the concept. While the kids enjoy themselves, the parents and other visitors can relax and watch their kids play on the designed benches that resembles waves.
The playgrounds are designed according to ASTM and ADA, which make them safe and accessible for kids with a disabilities.